---
With the progress of the times and rapid development of science and technology, fully integrated smart homes are approaching mainstream adoption. Technology is a tool that stands to bring us convenience and security like never before, and LOCKIN smart lock is the first step not only towards smart homes of the future but also towards unparalleled home security that is within reach of everyone.
About my company and me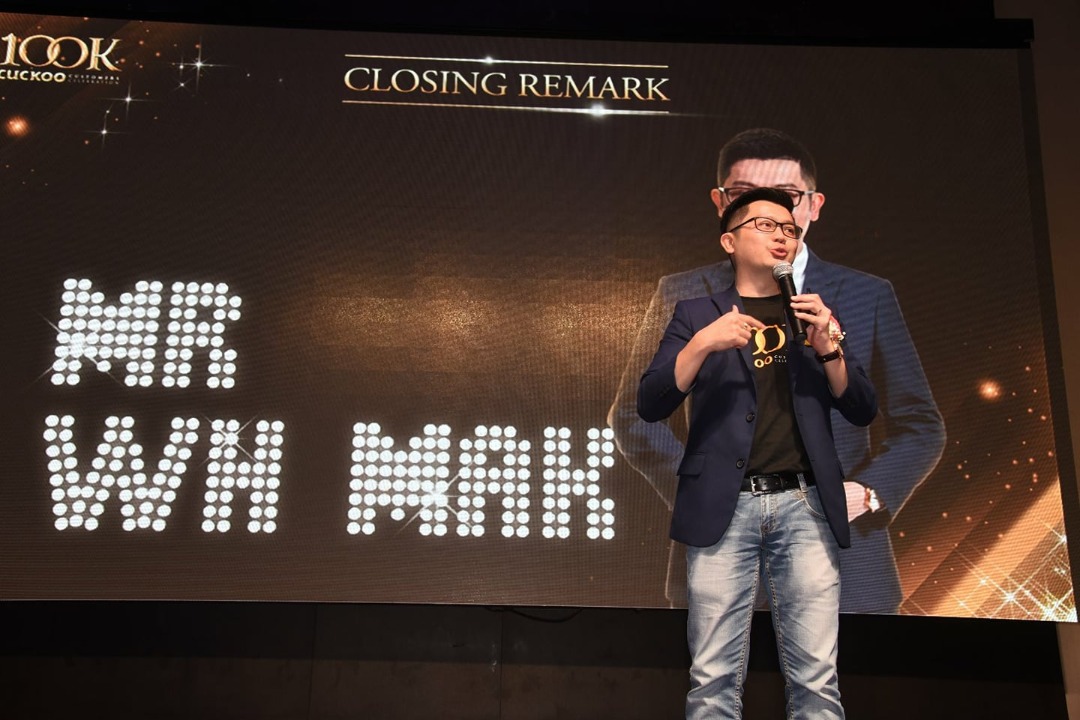 I am Mak, CEO of SUBPLACE and LOCKIN Malaysia, and the Chief Revenue Officer of CUCKOO International. Our team has more than 10 years of experience in the subscription and rental models, and despite the current economic downturn due to pandemic measures nationwide, still managed a performance of RM 1 billion. This has reinforced our belief in the subscription and rental models as a profitable model that has the potential to bring in more business opportunities while catering to the demand for convenience and an improved quality of life for the public.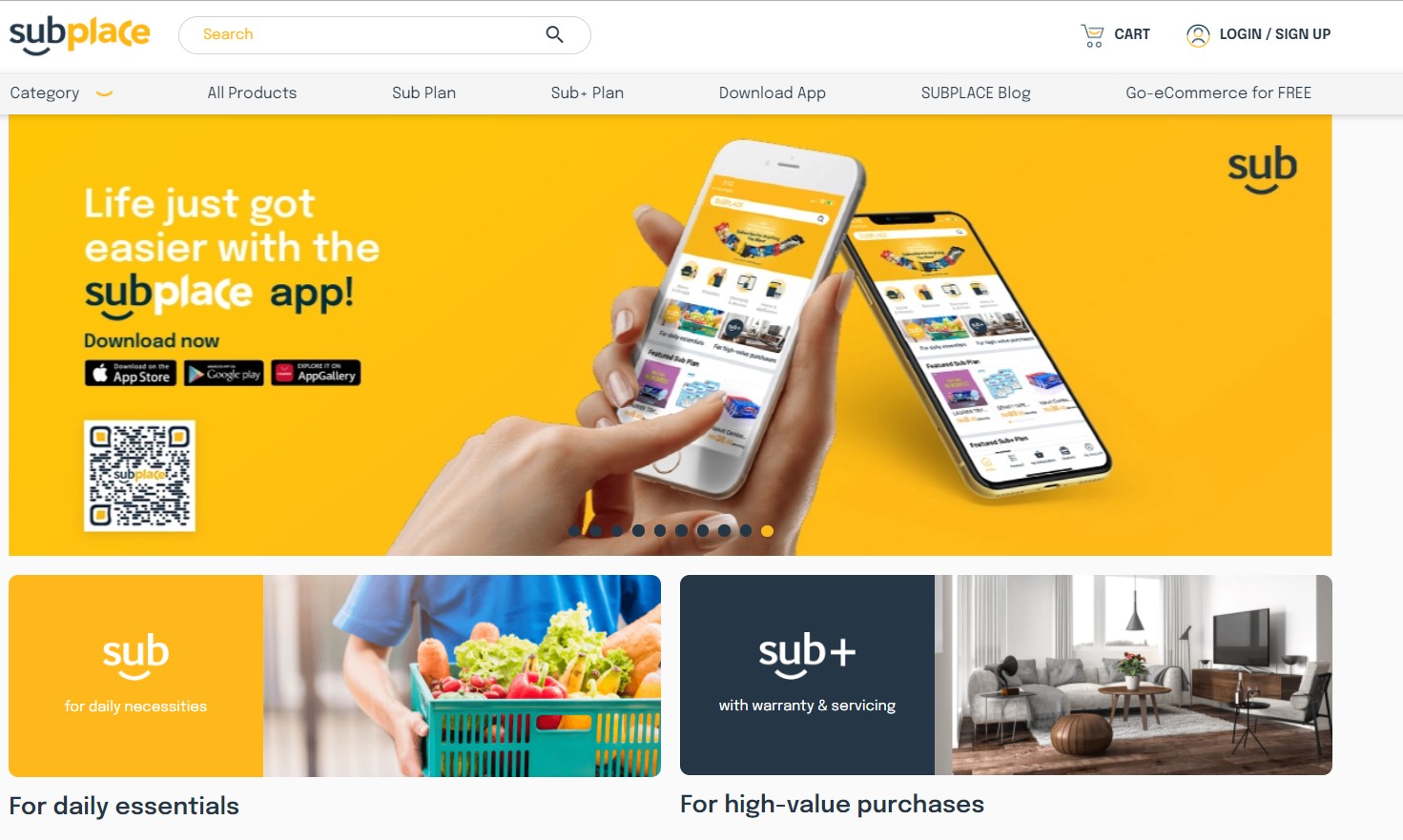 Subscription and Rental
Subscription and rental models are widespread in Western countries, and Asian countries are "slow-heating". Some businesses have begun to transition to the subscription model, but attempts to establish a well-defined subscription e-commerce scene have so far lacked cohesion. However, as movement control orders (MCO) keep the public indoors and shopping online, the timing is right for subscription models to take off as part of a greater digital transformation. In addition to retaining customers and gaining new customers, subscriptions offer the prospects of a recurring income.
We have always adhered to the people-oriented principle and wanted to achieve a win-win situation for businesses and the public. In November last year, we decided to create SUBPLACE-Asia's first online shopping platform that offers products and services based solely on the subscription and rental models. On our platform, customers only need to subscribe once to receive products or services regularly. There is no need to repeat the steps to buy each time, and subscriptions can be cancelled at any time without any hidden fees.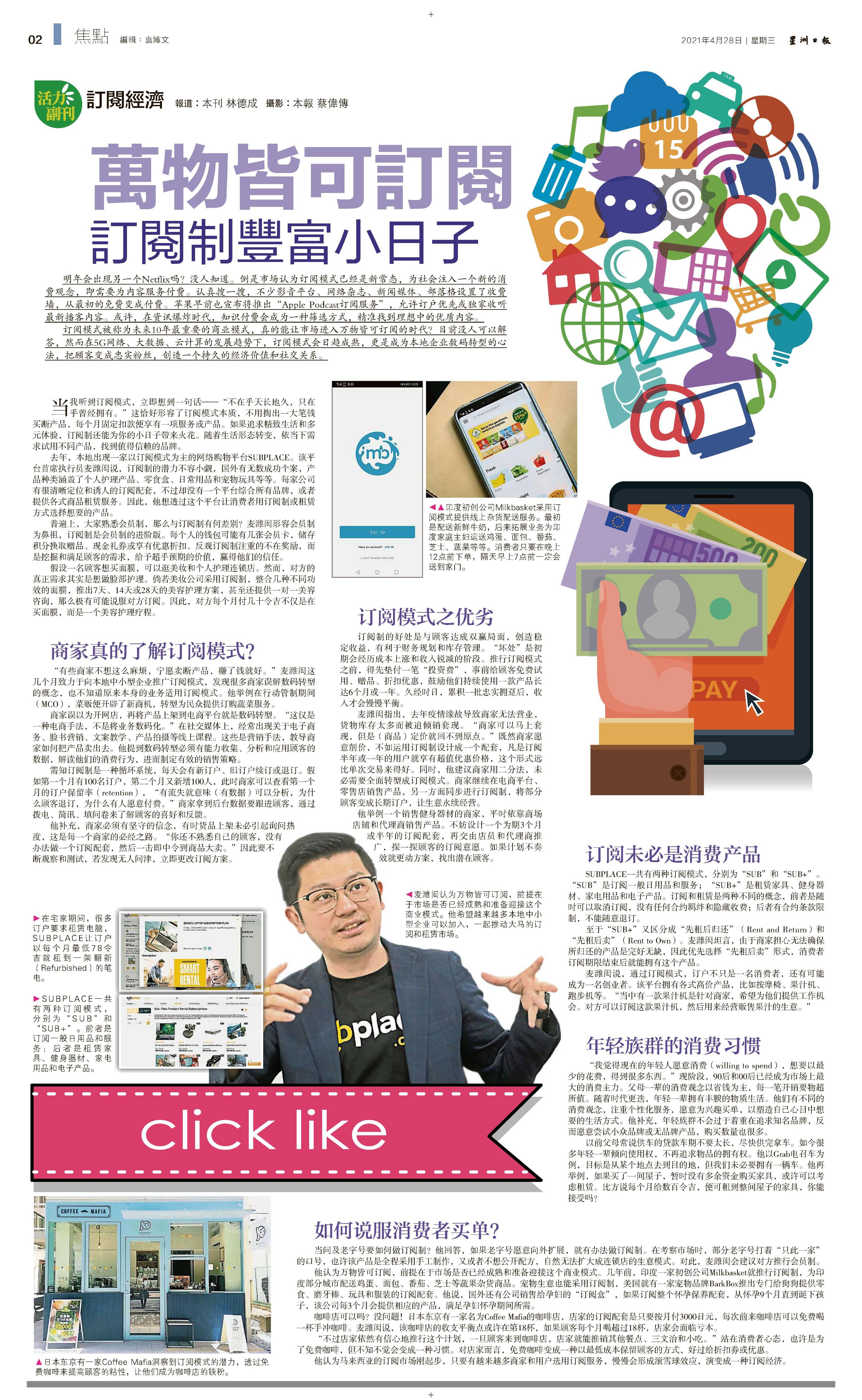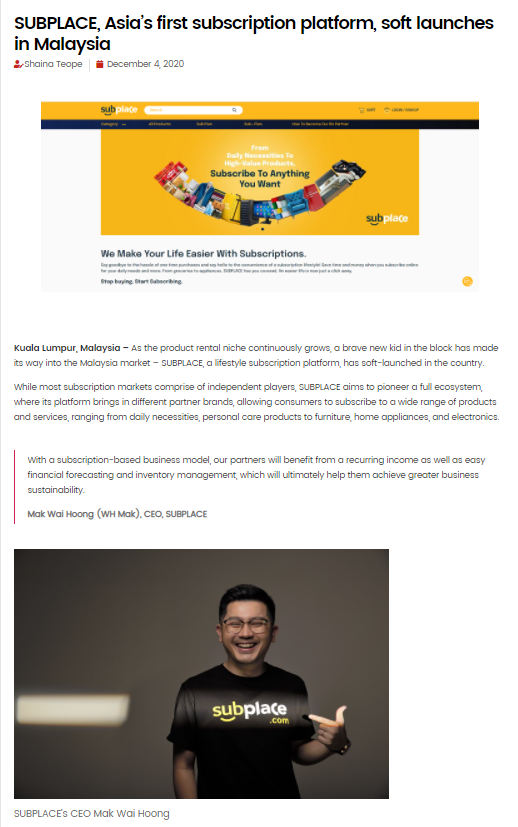 In addition to daily necessities, SUBPLACE also offers a rent-to-own model for high-value products, such as massage chairs, furniture, mattresses, computers, etc., at low entry prices. In addition to credit cards, debit cards can also be used for payment without pre-deduction of credit card fees. There is no interest, which ensures that everyone can enjoy a high-quality life at a low price.
In just 6 months, we have successfully helped hundreds of domestic brands create their ideal subscription plans. Well-known brands such as Nestle, Yakult, Ogawa, Goodnite, etc., are our Biz partners. To date, the platform has more than 8,000 subscribers, and the number is set to increase as more people are made aware of the convenience of subscriptions.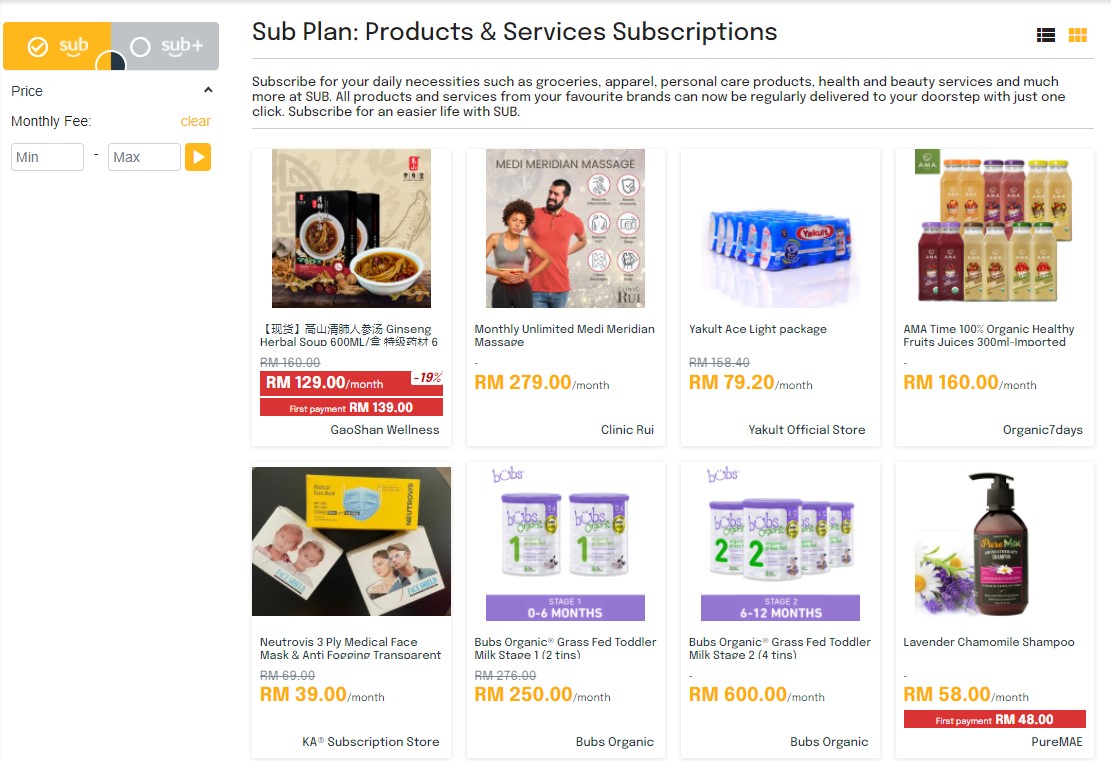 To let the public better understand the subscription and rental model, SUBPLACE organizes various types of activities on the platform. Consumers can subscribe to plans and services at a low price. At the same time, SUBPLACE is also actively helping businesses transition to subscription and rental models and cooperated with Astro radio station MELODY to implement the "Support SMEs" project. Our aim is to help companies create new business opportunities and support them through these challenging times.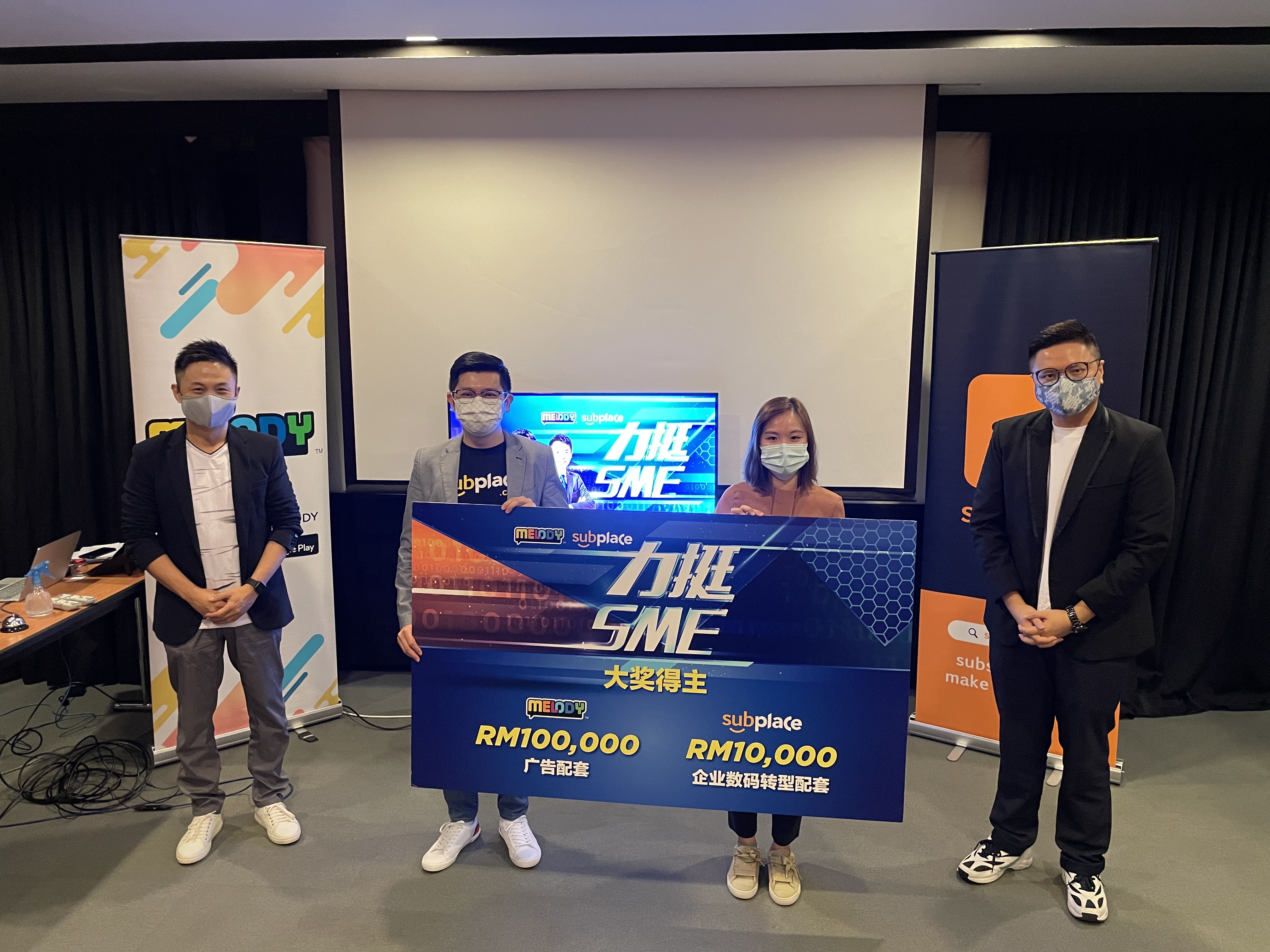 Launch STAR Product
SUBPLACE does not want to stop here. We officially launched a call for investors for the first "STAR Product"-LOCKIN smart lock.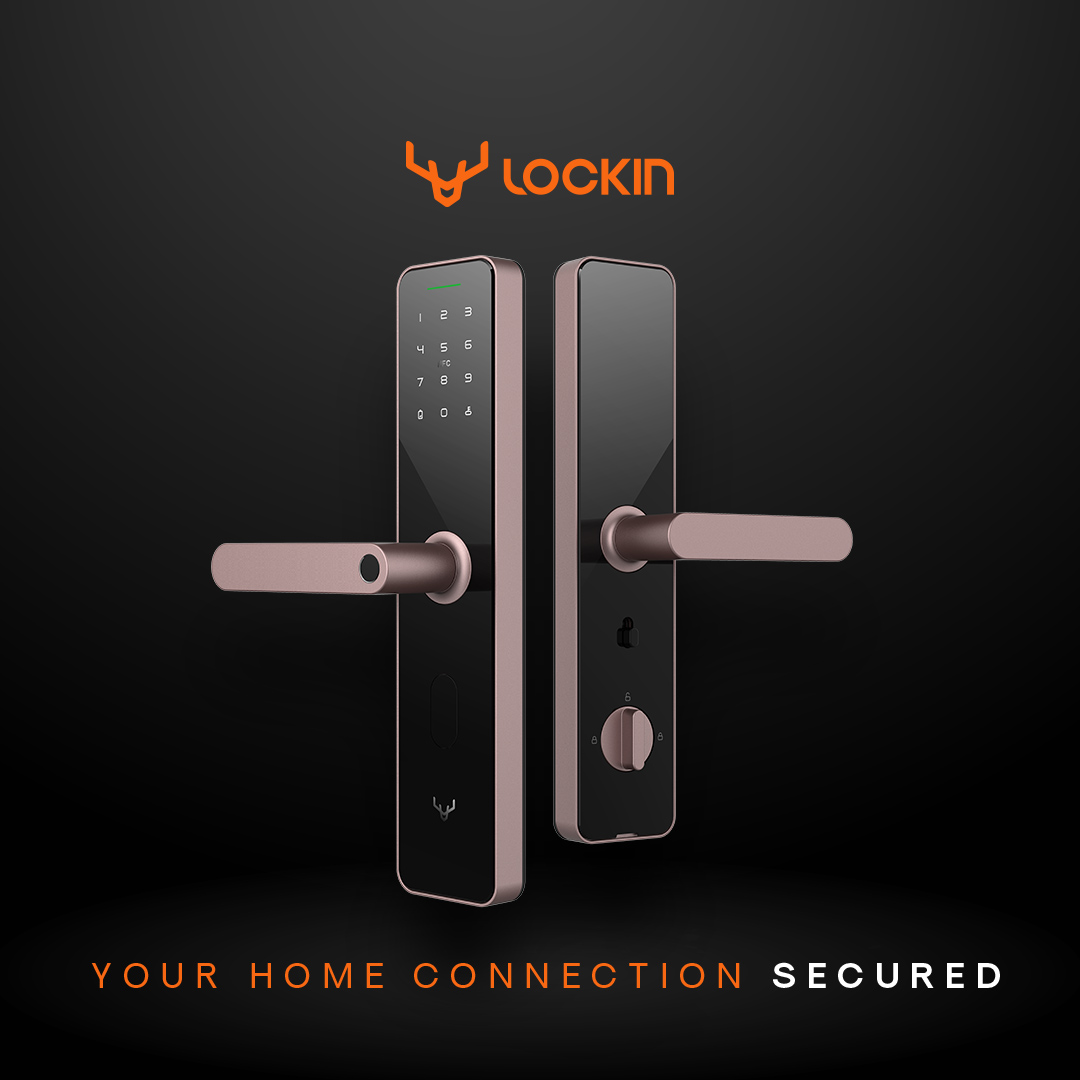 Maybe many people will be curious, what is a smart lock? Why not launch upgrade services related to e-commerce platforms? The upgrade service is, of course, also in SUBPLACE's plan, but there is a vast market potential in offering products to the public. As the saying goes, there are business opportunities everywhere, but knowing how to seize the option is the key to success!
According to the 2021 Global Smart Home Report, in 2020, the global smart home market will reach a value of 77.3 billion US dollars and is predicted to continue to grow. The whole world is striving to develop IoT, and with uncertain futures that call for better integrated and more convenient home living, the development of this field has accelerated.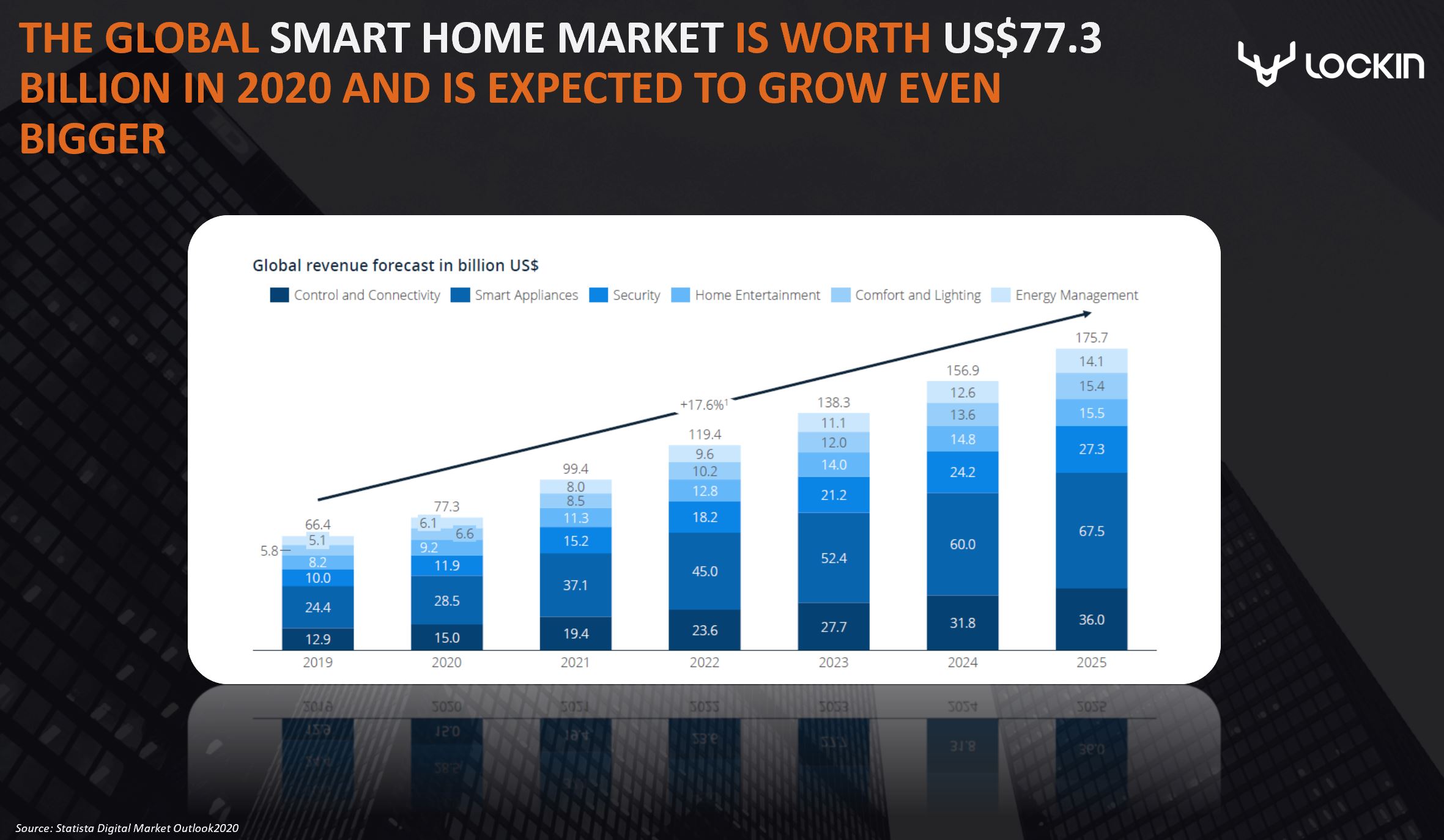 The smart lock is not just a simple door lock. It is a safe, stylish, high-tech device that lets you remotely control access to your home, providing 100% convenience and meeting all the needs of modern people. It is a practical first step to having a smart home.
Smart locks are the future trend
Why does every home need a smart lock? As we enter the age of automation, smart homes will offer us convenient living like never before. Door lock "guard" the entrance of every home, and are responsible for the safety of tenants and homeowners. Traditional door locks cannot withstand external damage and are prone to break-ins. Smart locks will replace them as the best "door guard" on the market.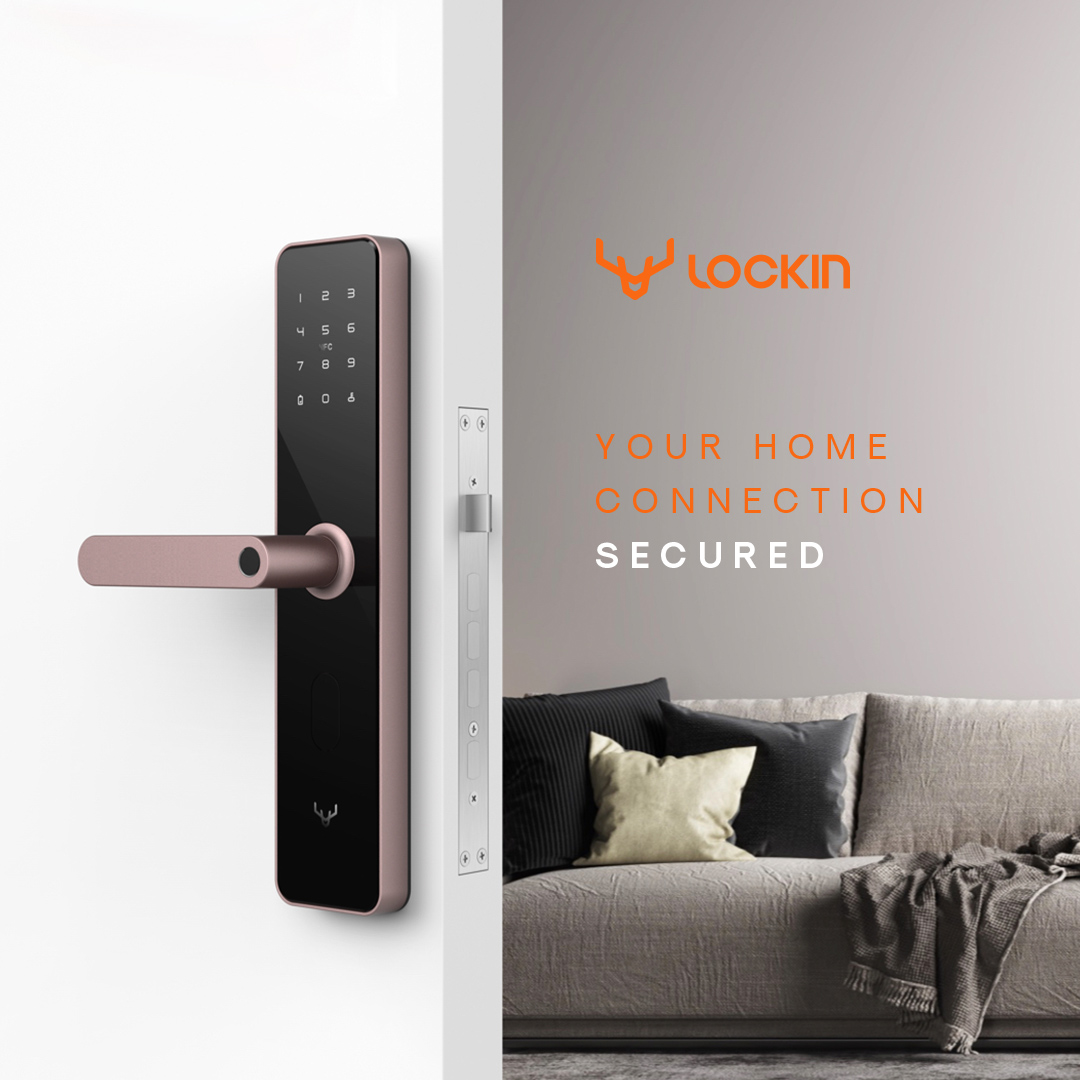 Why is a LOCKIN smart lock?
Anyone who has ever been robbed knows that the incident will leave you negatively affected emotionally and mentally. Even if you install a few more locks, you will not be able to go out with 100% peace of mind. In addition, if there are elderly and children at home, their safety will weigh on your mind. Instead of constantly worrying about it, why not choose the more secure LOCKIN smart lock?
LOCKIN smart lock equal safety and security. Our slogan is: Your Home Connection Secured! LOCKIN smart lock is the safest lock on the market, keeping you and your loved ones safe and secure.
Part of what makes it so impenetrable is the security technology used. LOCKIN smart lock has its own security brand "A1.S4" which boasts four-dimensional intelligent security technology, including physical security technology, biometric security technology, information and data security technology, AI intelligent security technology and other technical security guarantees.
LOCKIN smart lock provides 6 unlocking functions, including fingerprint, password, Bluetooth, etc. High-Strength Aluminum Alloy Panel design, strong explosion-proof performance and much more. With the one-stop app, users can view home records remotely at any time.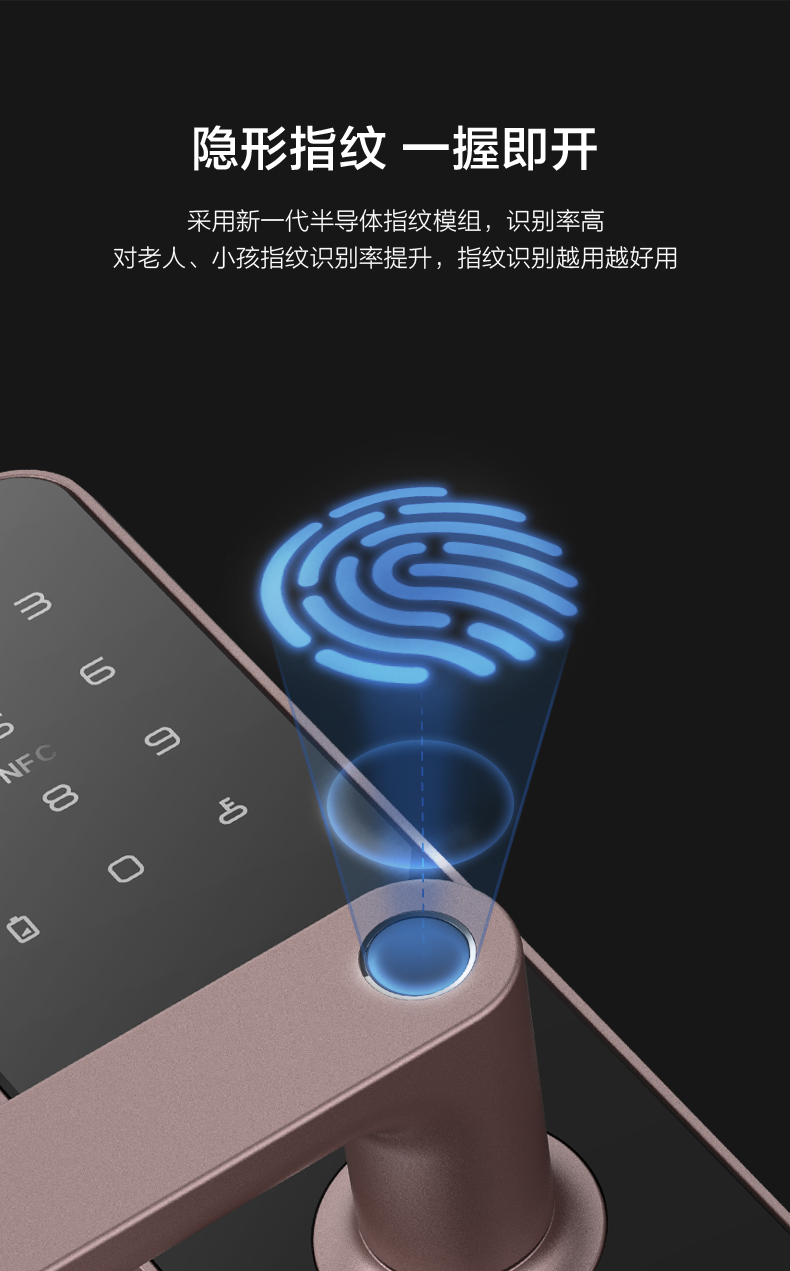 Also, the lock includes 6-Fold Security Protection, resistant small black Box unlocking, and the technology also supports thousands of innovative products from Mijia, which meets the public's requirements for high quality.
Why equity crowdfunding?
Smart locks are intelligent and simplified locks in terms of user safety, identification and management. At present, the global smart lock industry is gradually becoming mature under the promotion of 5G. From the perspective of global market penetration, the penetration rate of smart locks in Japan and South Korea is relatively high, about 70%. Europe and the United States rank second, with about 50%. In contrast, China ranks third, and smart locks are mainly used in apartments and commercial areas.
As more consumers use smart home technology, smart locks are the primary device for smart homes. In 2016, the global smart lock market reached approximately 420 million US dollars, and in 2017 it was 1.28 billion US dollars. By 2019, the smart lock market reached 1.62 billion US dollars, increasing 24.62% year on year, and the market has been continuously growing. By 2025, the global market will reach 11.2 billion US dollars. The smart lock market is vast, so through crowdfunding, we hope to enter the market faster, become the leader in the smart lock field, and "unlock" this potentially huge market.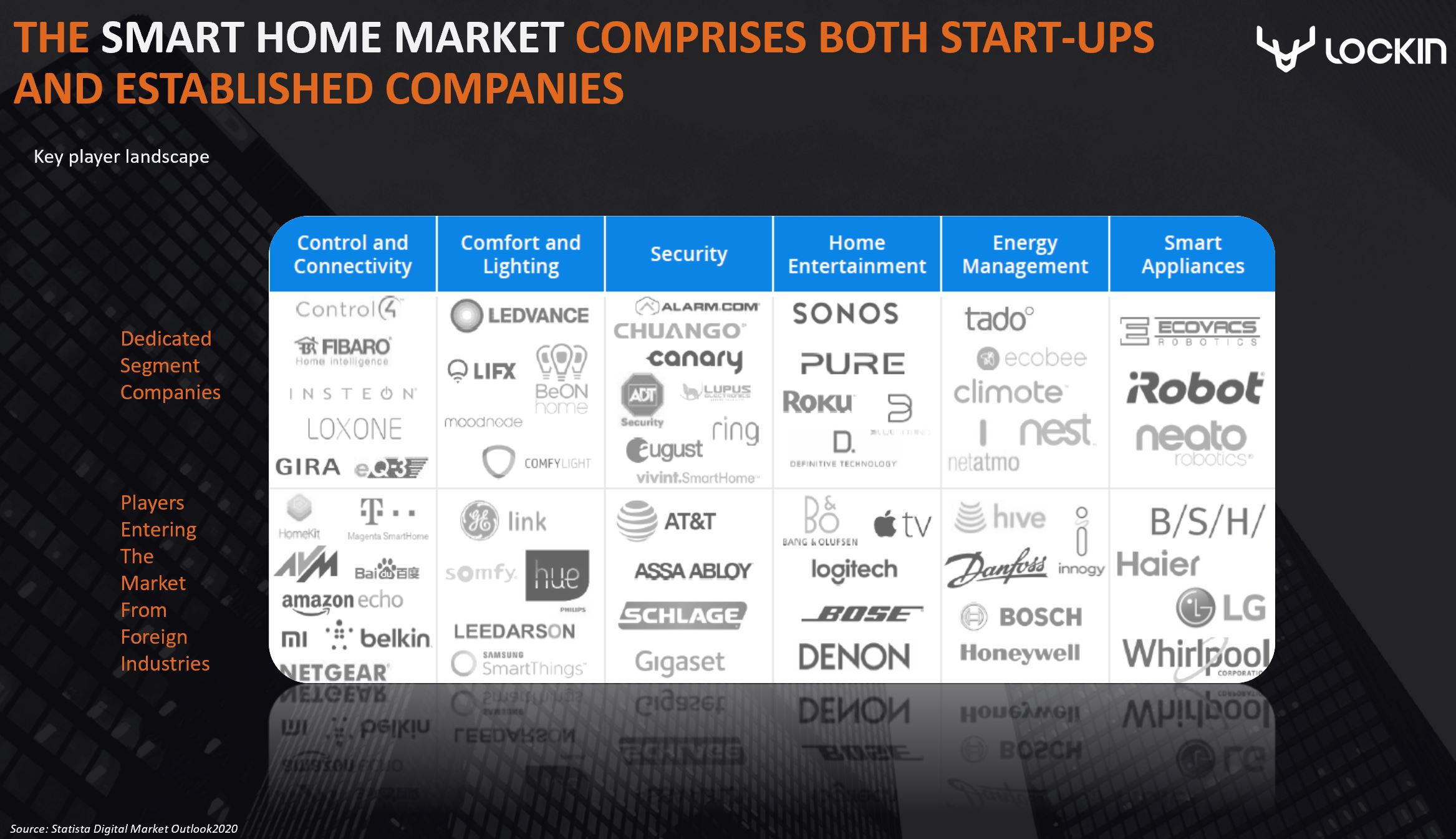 Reference: XG Xin Wen & Forward the Economist
Join us, be a part of us
We believe everyone knows the benefits of smart locks, but the public will not be replaced because smart locks are high-end products and expensive. Not everyone can afford it. Even if you want to own it, you can't act immediately because of the price.
That's why we have this plan. Through rental, you can own a LOCKIN smart lock for only RM69 per month. A professional service and maintenance team is also provided, which is affordable for everyone, making LOCKIN smart locks a must for every household.
This potential market is waiting for us to develop together, so let us create new business opportunities. Our goal is not just the smart lock market but the entire smart home market.
Join us and "lock" this investment plan with us to create an intelligent era!
We aim to raise funds of RM 10,000,000, which will be used for:
15%-Set up the flagship stores

30%-Marketing promotion

55%-

Working capital including team expansion, inventory, etc.
The smart home market cannot be ignored. Every family deserves to have a LOCKIN smart lock, which is safe and secure.
This is a once-in-a-lifetime opportunity, and we sincerely invite you to join us and become one of us!
---
Subplace Website: www.subplace.com
Subplace FB: Subplacemy
Lockin FB: Lockinmy
Lockin/Subplace WhatsApp: Contact Us
---
For further enquiry
Please Contact Us
---
Term Sheet & Investment Packages
Investment Packages
Please Click Here To Grab
---
Company Structure
---
Core Team
---
Founder's Pitch Deck
---
For further enquiry
Please Contact Us
---
---
随着时代的进步,科技的日新月异,以前提起智能家居会觉得很遥远,但现在则近在咫尺。相信科技的发达带来便利的同时,也延伸出安全的隐忧,因此我们让LOCKIN智能锁守护你的家,且现在,人人都能拥有。
关于我和我的公司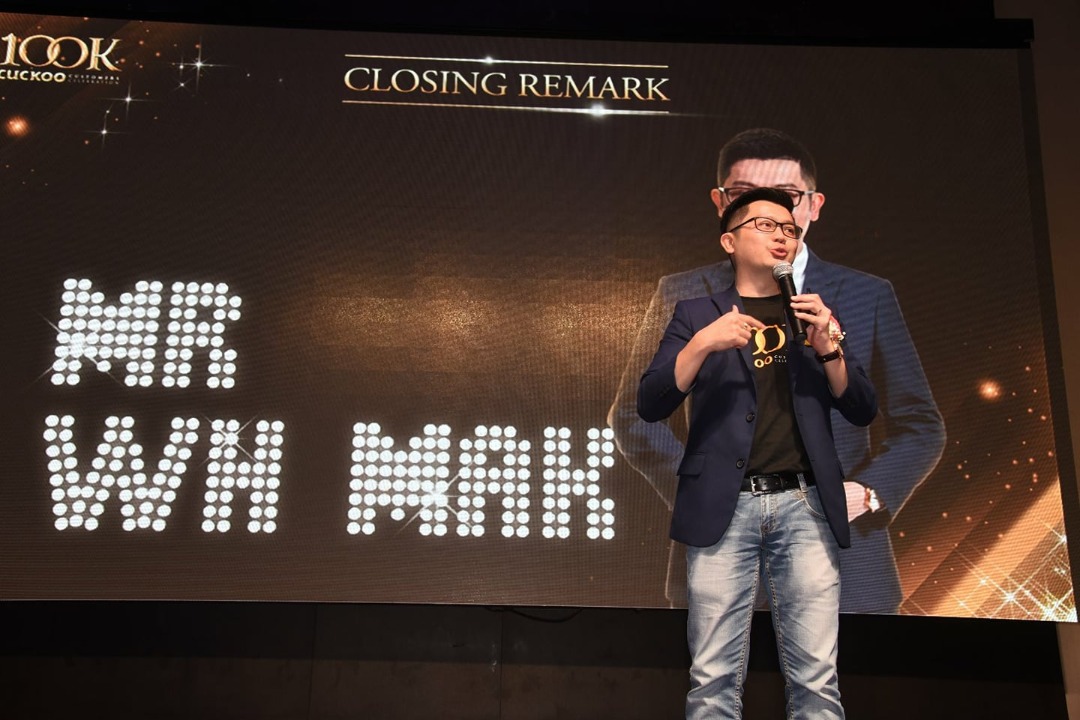 我是Mak,SUBPLACE和LOCKIN Malaysia的CEO,同时也是CUCKOO International 的Chief Revenue Officer。我们的团队拥有超过10年以上的订阅与租赁模式的经验,在疫情肆虐中,依然创造出马币10亿令吉的亮眼成绩。有鉴于此,我们都坚信订阅与租赁的模式能为商家们带来商机,甚至为大众带来便利与提高生活品质。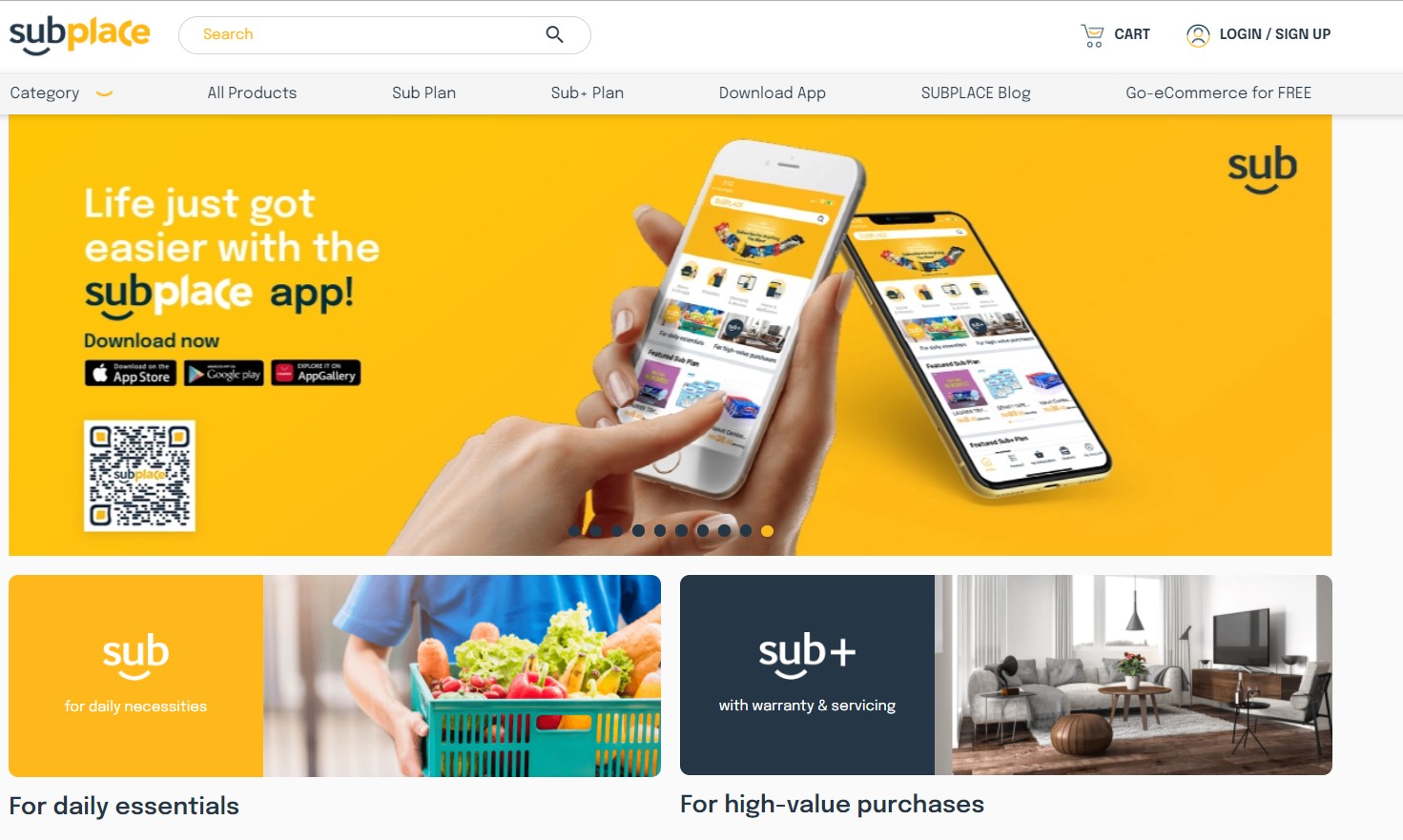 订阅与租赁
订阅与租赁模式在西方国家是非常普遍的,亚洲国家属于"慢热型",但某些商家已开始转型至订阅模式,但都是蛮零散的。在疫情和管制令的影响下,大众无法出门,只能透过网上购物,对商家来说,这是数码化转型的好机会,除了能保留顾客并拥有新的顾客外,还能有经常性收入(recurring income)。
我们一直秉持着以人为本,想让商家和大众达到双赢,于是在去年11月,我们敢敢创立了SUBPLACE - 亚洲首个以租赁和订阅模式为概念的网上购物平台。大众只需订阅一次,就能定时收到所订阅的产品或服务,无需每次重复步骤去选购,随时能取消且没有任何隐藏费用。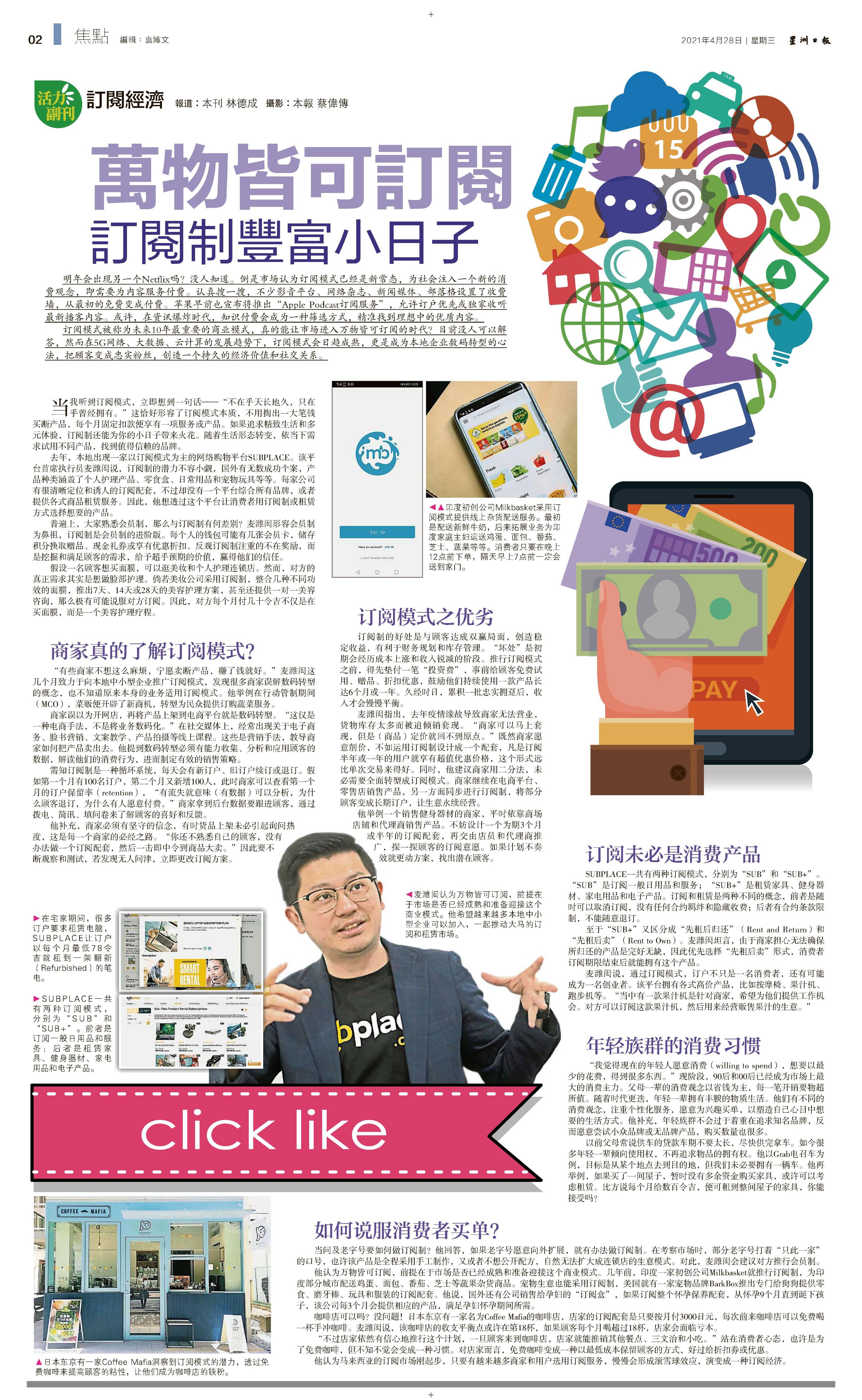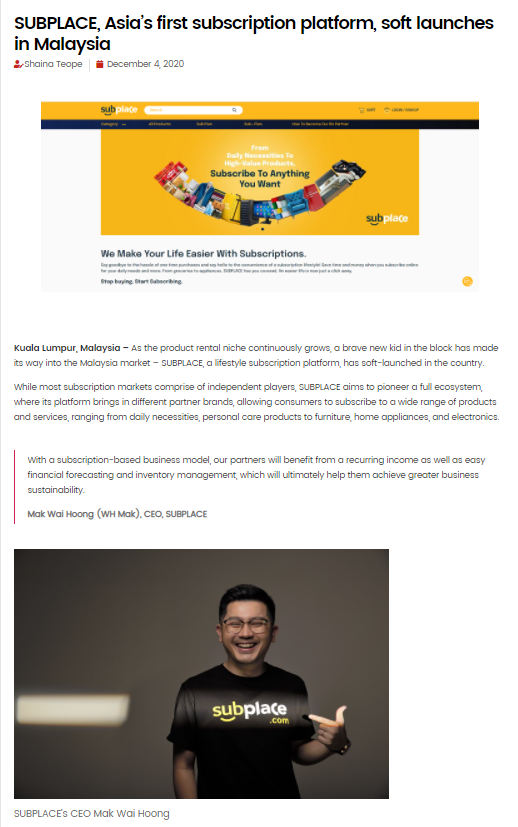 除了可以订阅日常用品外,在SUBPLACE也能以低价格租赁高端产品,像是按摩椅、家具、床褥、电脑等,除了信用卡外,也能使用转账卡付款,不会预先扣除信用卡的费用,更没有任何的利息,确保人人都能以低价格享受高品质生活。
在短短的6个月,我们成功帮助国内上百家品牌打造属于他们理想的订阅配套,像是Nestle、Yakult、阿荣哥海南茶、益宝多、Ogawa、Goodnite等知名品牌都是我们的企业伙伴。截至目前,平台已有超过8,000位订户,大家都逐渐体验到订阅与租赁所带来的便利。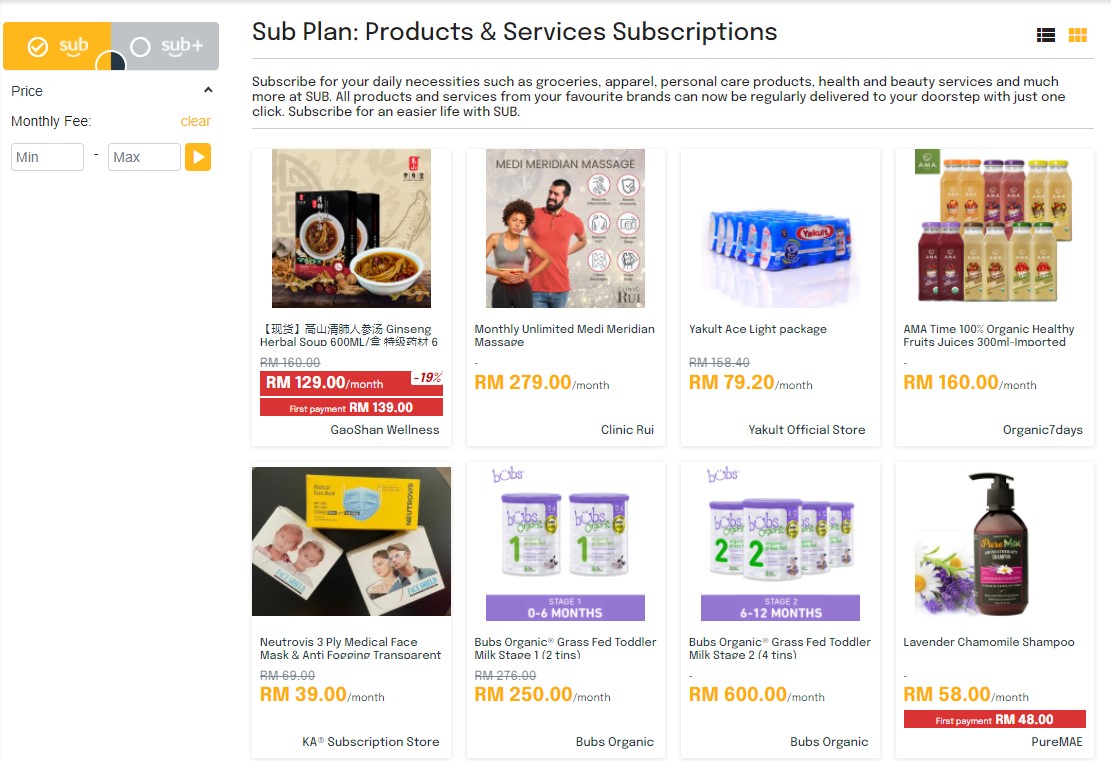 为了让大众更了解订阅与租赁模式,SUBPLACE在平台上举办各类型的活动,大家能以低价格订阅自己所需的配套和服务,又能减少出门,可说是一举两得。同时,SUBPLACE也积极为各商家数码化转型至订阅与租赁模式,与Astro Radio 旗下中文电台MELODY合作,推行"力挺SME"企划,在这艰辛的时刻,帮助商家创造新的商机,携手度过这难关。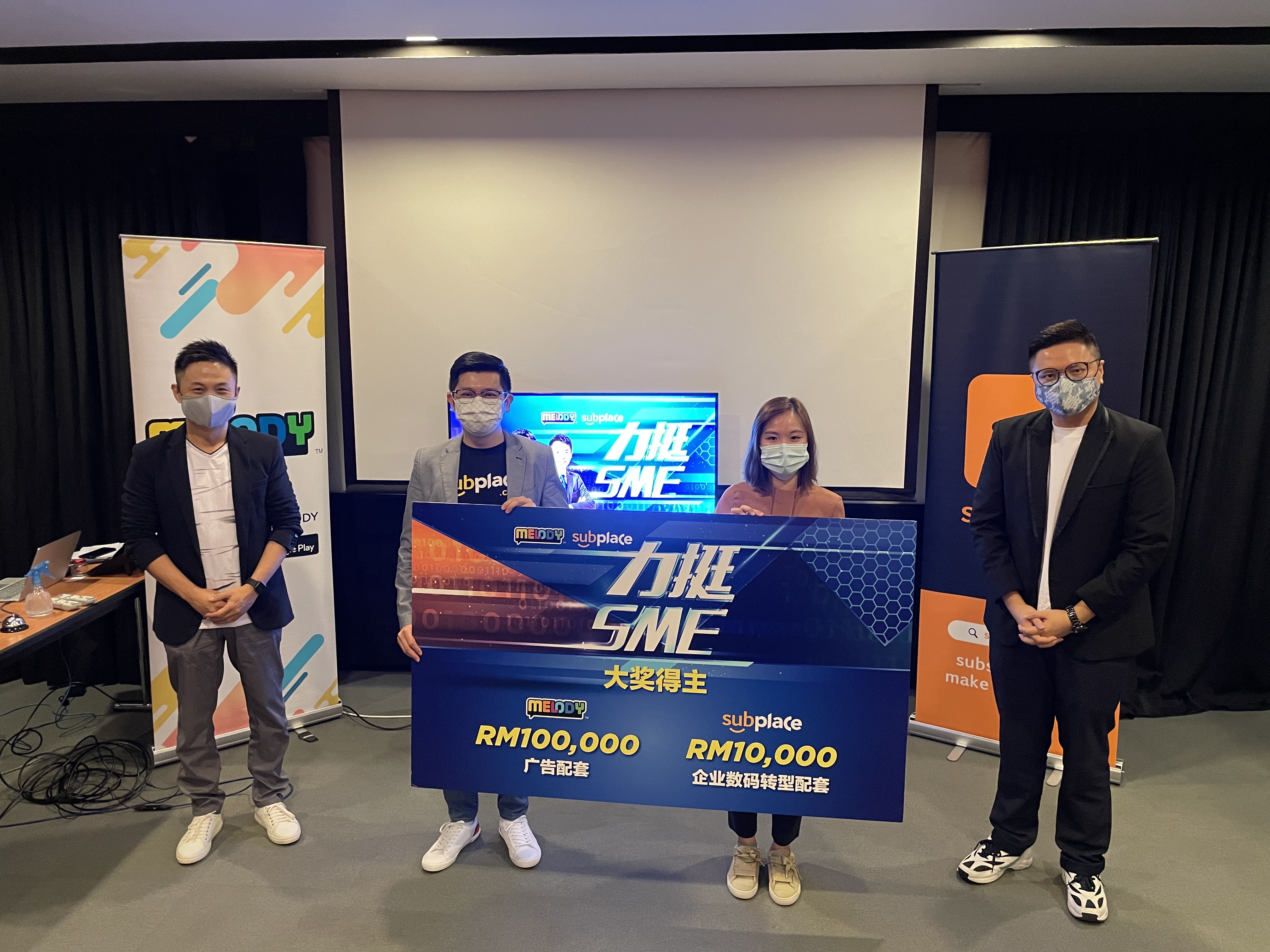 推出星级产品
SUBPLACE不想止步于此,在万物皆能订阅与租赁的时代,我们正式推出首个 "星级产品" – LOCKIN智能锁。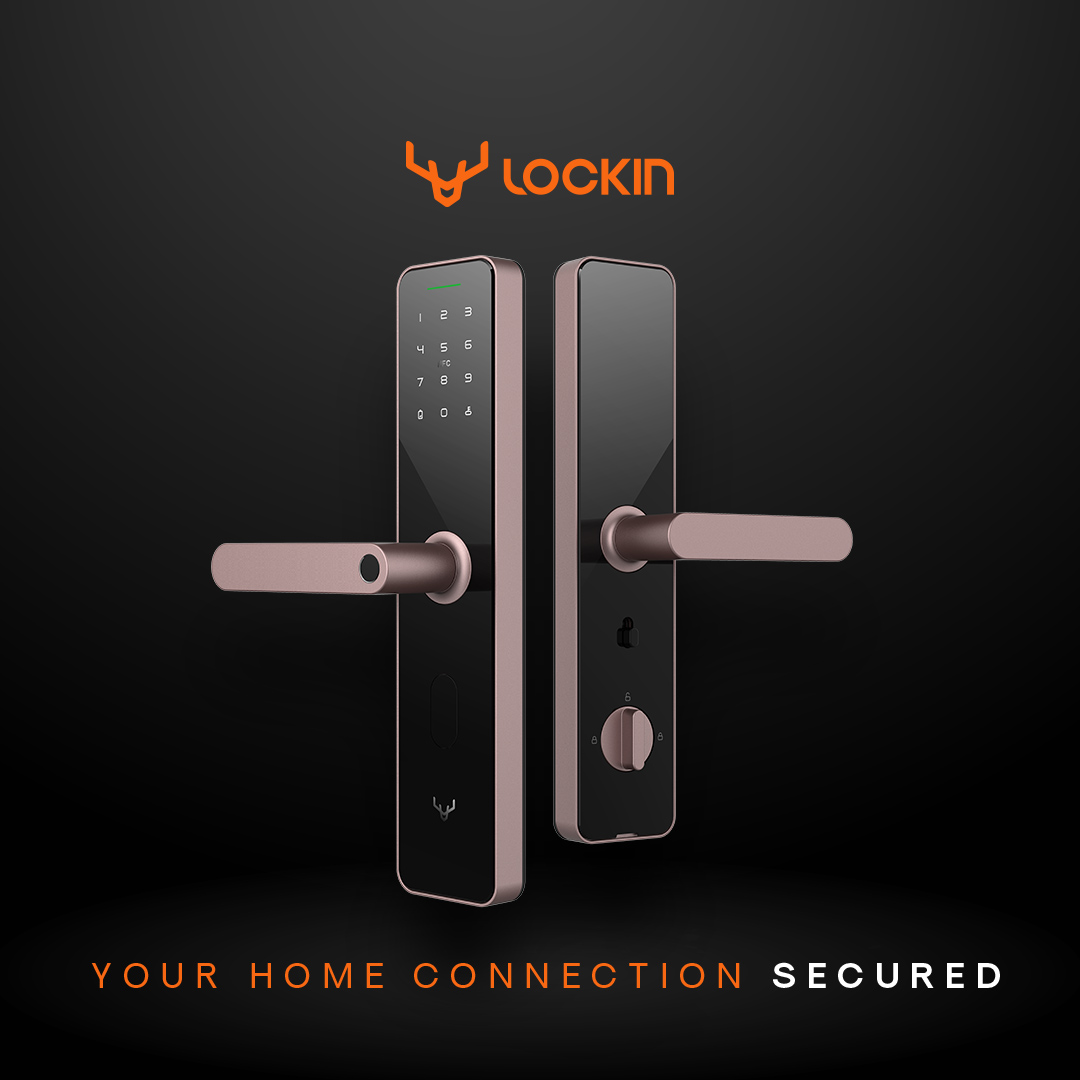 也许很多人会好奇,为什么是智能锁?而不是推出与电商平台相关的升级服务呢?升级服务当然也在SUBPLACE的计划里,但眼前有一个庞大的潜在市场,俗语说处处有商机,但懂得抓紧机会才是王道!
根据2021年全球智能家居报告显示,在2020年,全球智能家居市场达到价值773亿美元,预测将会继续增长。全世界都在极力发展IoT,加上疫情的刺激下,更是加速这个领域的发展。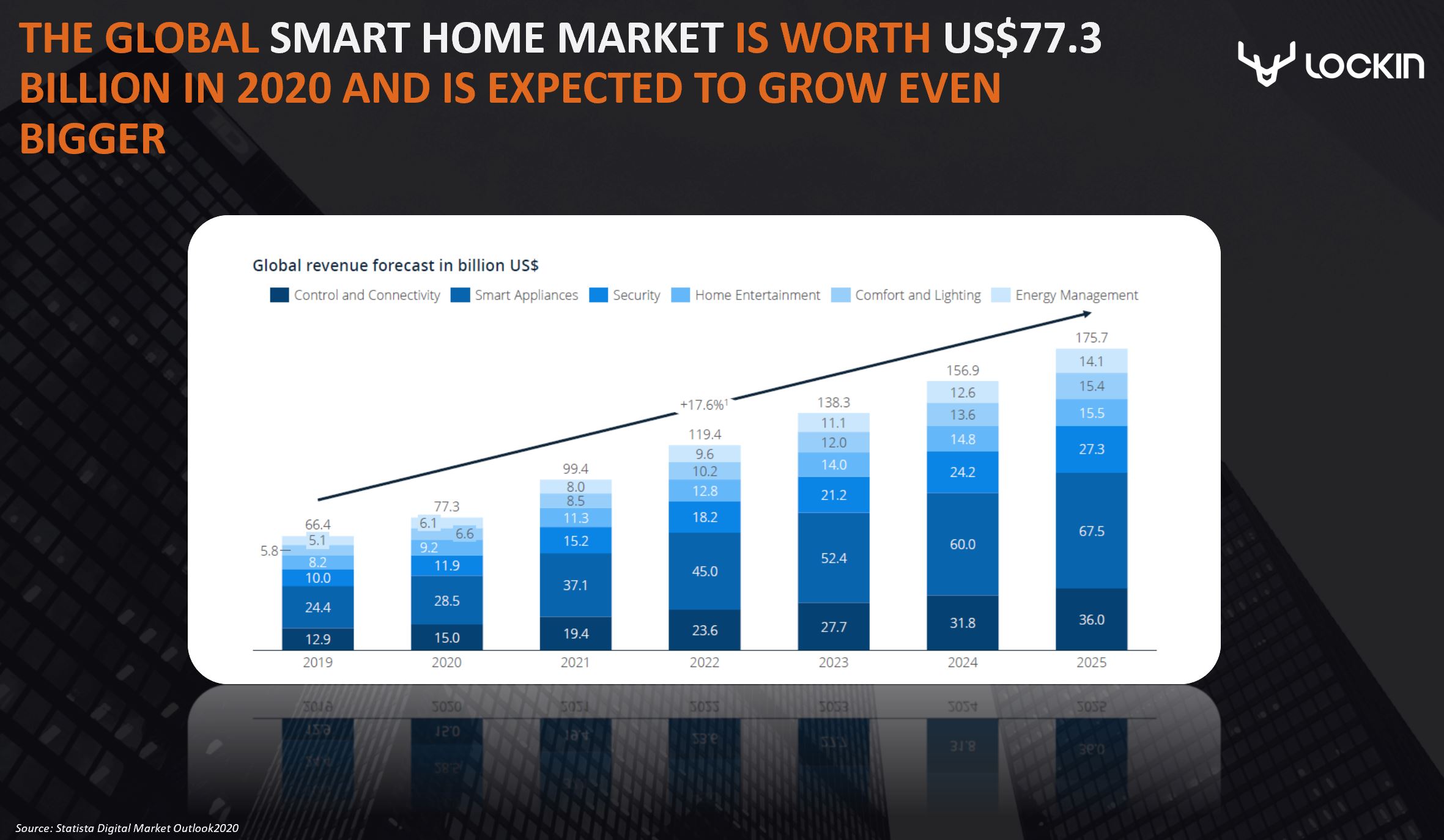 智能锁不仅仅是一把门锁,它除了能为你锁住安全、外型时尚外,还结合高端科技,远程掌控一切,提供百分百便利性,符合现代人的各方面需求,更是实践智能家居的第一步。
智能锁是大势所趋
为什么每个家都需要智能锁?进入科技时代,智能家居都在潜移默化的影响我们的日常生活,门锁是"守护"每个家的入口,责任重大,当传统门锁无法抵御外来的破坏时,智能锁取而代之成为最佳"守门人"。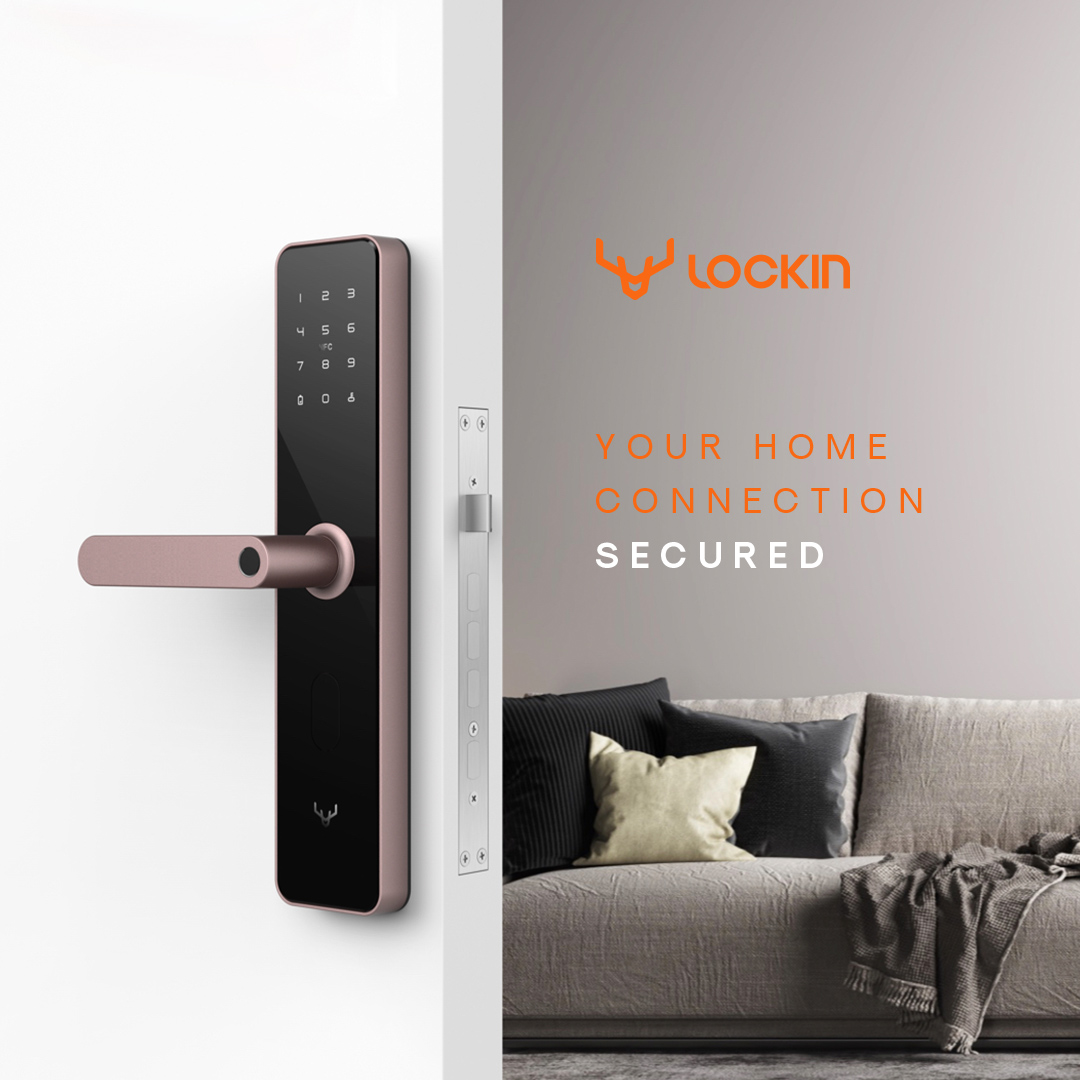 为何是LOCKIN 智能锁?
曾经有过家里被盗贼入屋的大众都知道,这事件会让你留下阴影,就算安装多几把门锁,出门都无法百分百安心。此外,家里有老人和小孩的话,更是担心他们的安全。与其一直提心吊胆,为何不选择更有保障的LOCKIN 智能锁呢?
LOCKIN 智能锁可说是为安全而生,就像是Slogan所强调的:锁定安全!所以在安全层面上,LOCKIN 智能锁不断改善,让用户居住更安全、更美好。
此外,还推出安全技术品牌 "A1.S4" ,全称 "四维智能安全技术" ,包含物理安全技术、生物识别安全技术、信息与数据安全技术、AI智能安全技术等四个技术安全保障。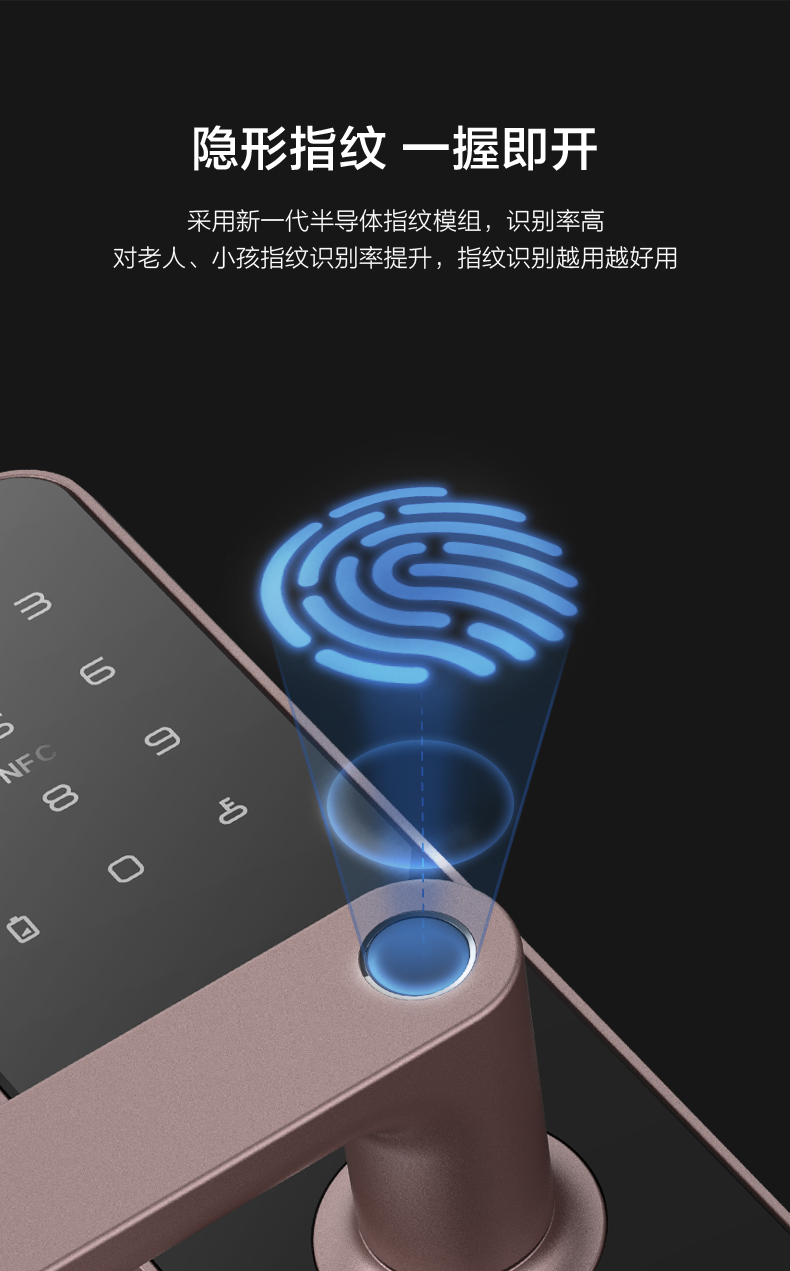 LOCKIN 智能锁提供6种解锁功能,包括指纹、密码、蓝牙等,一体化铝合金面板设计,防爆性能强;App一站式管理,能远程或随时查看家门记录;全方位安全设计,抵御小黑盒开锁和黑科技的侵入,同时还能支持米家上千款智能产品,绝对符合大众对高品质的要求。
为什么要股权众筹?
智能门锁是在用户安全性、识别性和管理性方面更加智能化、简便化的锁具。目前全球智能锁行业在5G推动下逐渐迈向成熟,从全球市场渗透率来看,在日本和韩国,智能锁渗透率较高,大约有在70%左右,欧美排在第二,大概有50%左右,而中国排名第三,比较多用于公寓、商用地区。
随着消费者对智能家居科技的使用增加,智能锁身为智能家居首要的设备,在2016年全球智能锁市场规模达到约4.2亿美元,2017年为12.8亿美元,到2019年,智能锁市场规模达到16.2亿美元,同比增长24.62%,且这个规模一直在持续增长中,到2025年,全球市场规模将达到112亿美元。智能锁市场很大,所以通过众筹,我们希望能更快进入市场,成为智能锁领域的领头者,"解锁"这潜在且庞大的市场。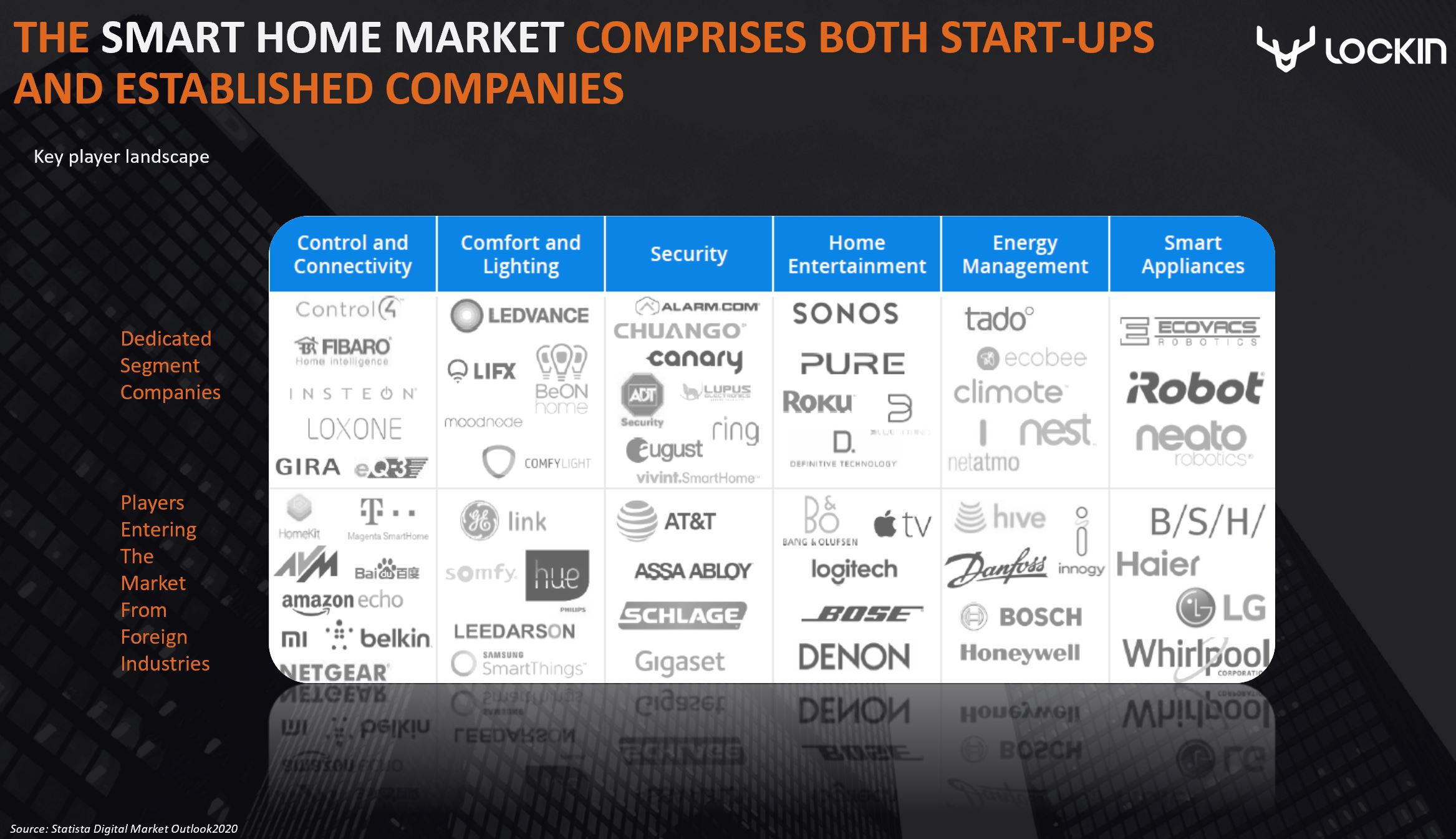 参考来源:XG Xin Wen & Forward the Economist
加入我们,成为我们的一份子
相信大家都知道智能锁的好处,但迟迟都不更换,因为智能锁属于高端产品且价格不菲,不是每个人都能承担。就算再心动想拥有,都因为价钱而无法行动。所以我们才有了这个计划,以租赁的方式,每个月只需RM69就能拥有LOCKIN 智能锁,还提供专业的维修团队,绝对人人可负担,让LOCKIN智能锁成为每家每户的必备门锁。
这个潜在市场正等待我们一起开发,就让我们一起创造新的商机。我们的目标不只是智能锁市场,而是整个智能家居市场,欢迎加入我们,与我们一起"锁定"这个投资计划,共创智能时代!
我们目标筹获 RM 10,000,000的资金,资金用于:
· 15% - 设立线下旗舰店
· 30% - 行销推广
· 55% - 团队扩建,库存等。
智能家居市场不容忽视,每个家庭都值得拥有LOCKIN 智能锁,安全又安心。
这是千载难逢的机会,我们诚邀你能加入我们,成为我们的一份子!
---
Subplace Website: www.subplace.com
Subplace FB: Subplacemy
Lockin FB: Lockinmy
Lockin/Subplace WhatsApp: Contact Us
---
欲知更多详情,请联络我们
---
投资框架协议 (Term Sheet) & 投资配套 (Investment Packages)
投资配套请点这里
Investment Packages Please Click Here To Grab
---
公司架构
---
核心团队
---
创办人募资简报(Founder's Pitch Deck)
---
欲知更多详情,请联络我们
---
---
Dengan kemajuan zaman dan perkembangan sains dan teknologi yang pesat, kediaman pintar bersepadu semakin mendapat tempat dalam arus perdana. Teknologi adalah alat yang mampu memberi kita kemudahan dan keselamatan sepanjang masa dan smart lock adalah langkah pertama bukan sahaja ke arah kediaman pintar masa depan tetapi juga ke arah keselamatan rumah yang tiada tandingan.
Tentang saya dan syarikat saya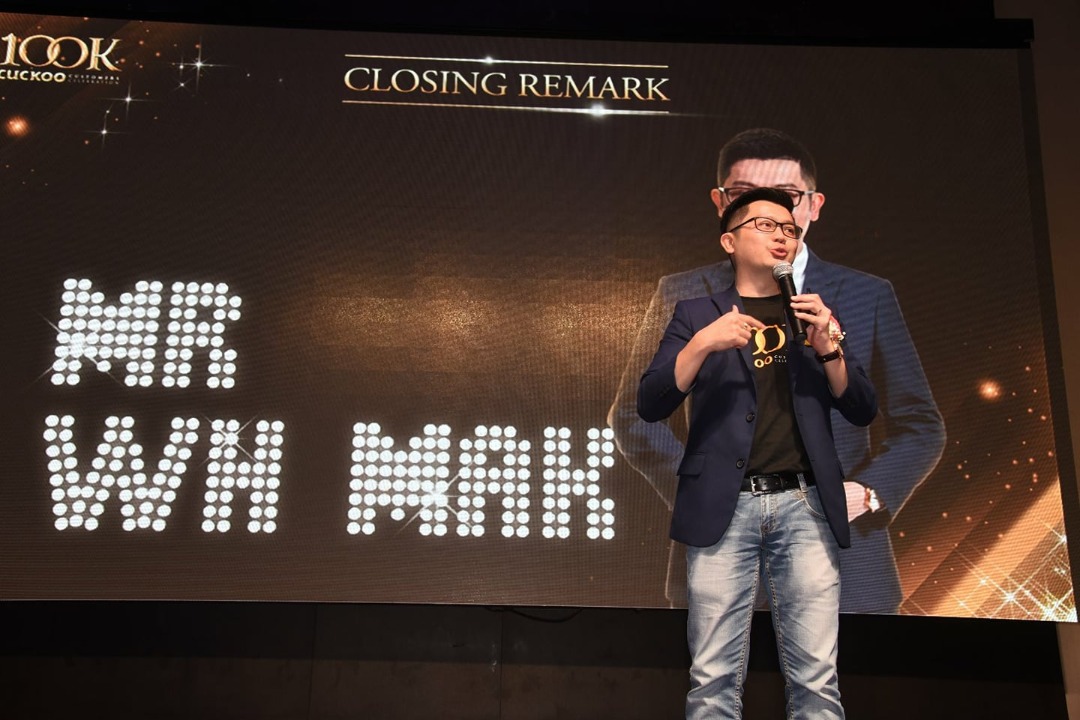 Nama saya Mak, Ketua Pegawai Eksekutif (CEO) SUBPLACE dan LOCKIN Malaysia serta Ketua Pegawai Hasil CUCKOO International. Pasukan kami mempunyai lebih 10 tahun pengalaman dalam langganan serta model sewa dan walaupun ekonomi semasa seluruh negara agak merosot berikutan pandemik, kami berjaya mencatatkan keuntungan RM 1 bilion dalam tahun 2020.
Hal ini menguatkan kepercayaan kami terhadap langganan dan model sewa sebagai cara keuntungan yang berpotensi untuk membawa lebih banyak peluang perniagaan sambil memenuhi permintaan untuk kemudahan dan peningkatan kualiti hidup masyarakat umum.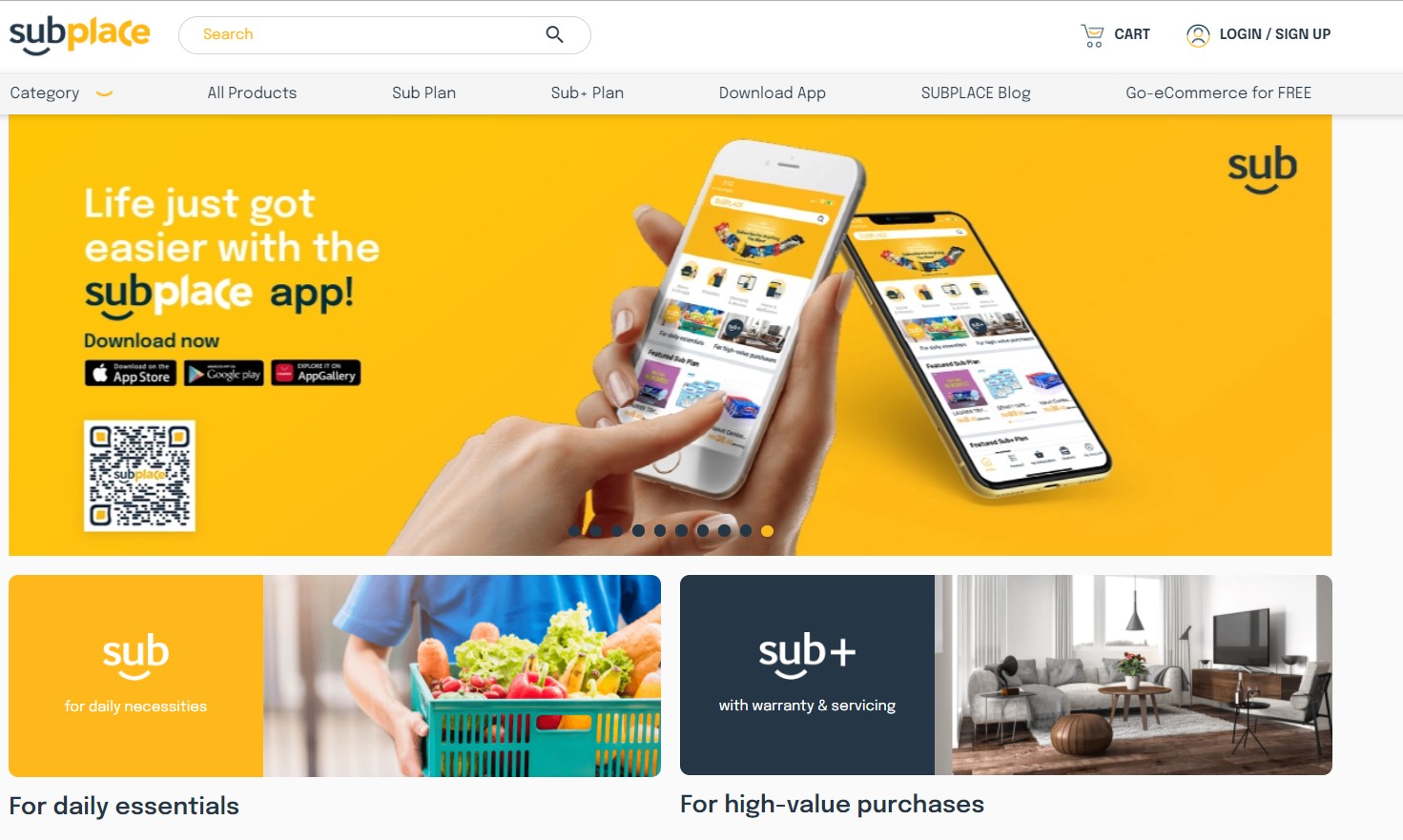 Langganan dan model sewa
Langganan dan model sewa sangat meluas di negara-negara barat manakala di Asia pula agak perlahan. Ada beberapa perniagaan telah mula beralih ke model langganan tetapi percubaan untuk memberikan gambaran langganan e-dagang yang jelas masih tidak seragam. Namun, oleh kerana Perintah Kawalan Pergerakan membuatkan orang ramai tidak keluar dan berbelanja dalam talian, inilah masa yang tepat untuk model langganan diangkat sebagai sebahagian daripada transformasi digital yang hebat. Selain daripada mengekalkan pengguna lama dan memperoleh pelanggan baharu, langganan ini menawarkan prospek pendapatan yang berpanjangan.
Kami selalu berpegang pada prinsip berorientasikan masyarakat dan ingin mencapai situasi 'menang-menang' bagi perniagaan dan orang ramai. Pada bulan November tahun lalu, kami memutuskan untuk mencipta platform membeli-belah dalam talian SUBPLACE yang pertama di Asia dimana kami menawarkan produk dan perkhidmatan berdasarkan langganan dan model sewa. Di platform kami, pelanggan hanya perlu melanggan sekali sahaja untuk menerima produk atau perkhidmatan secara berkala. Anda tidak perlu mengulangi langkah-langkah tadi setiap kali melakukan pembelian dan langganan dapat dibatalkan pada bila-bila masa sahaja tanpa caj tersembunyi.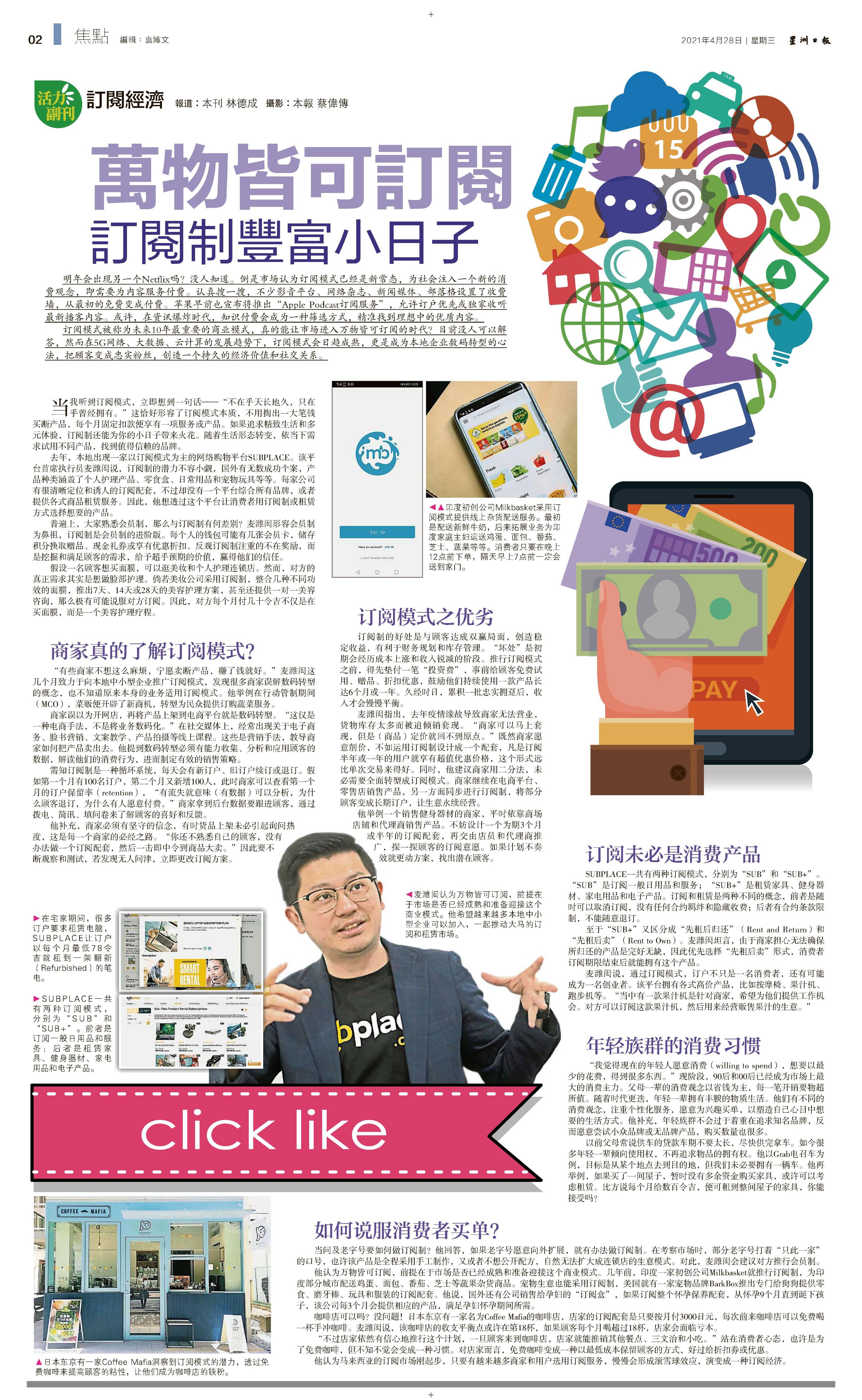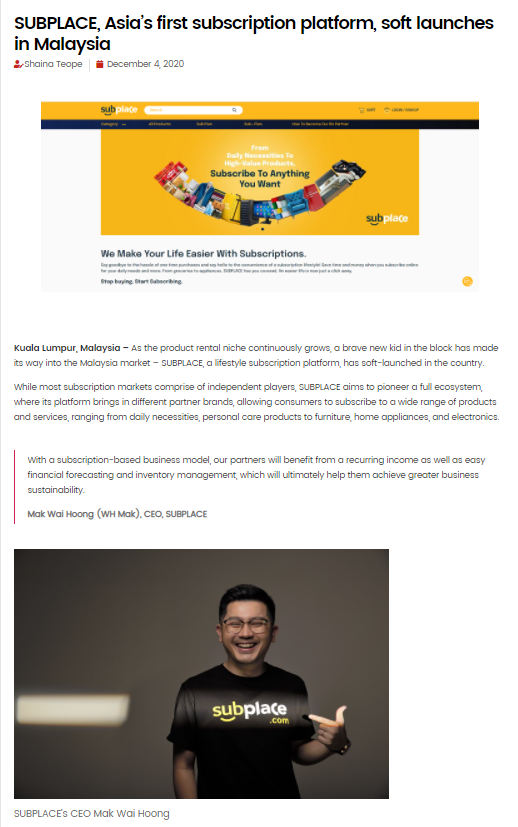 Sebagai tambahan untuk keperluan harian, SUBPLACE juga menawarkan model 'sewa untuk dimiliki' bagi produk bernilai tinggi seperti kerusi urut, perabot, tilam, komputer dan bermacam lagi denganpada harga yang rendah. Selain daripada kad kredit, kad debit juga boleh digunakan untuk urusan pembayaran tanpa penolakan yuran kad kredit. Tanpa faedah, tawaran ini akan memastikan orang ramai dapat menikmati kehidupan berkualiti tinggi pada harga yang rendah.
Dalam masa enam bulan sahaja, kami berjaya membantu ratusan jenama tempatan mencipta pelan langganan yang ideal buat mereka. Jenama-jenama tersohor seperti Nestle, Yakult, Ogawa, Goodnite adalah sebahagian daripada rakan Biz kami. Hingga ke hari ini, platform ini mempunyai lebih 8,000 pelanggan dan angka tersebut dijangka akan meningkat berikutan kerana semakin banyak ramai orang akan yang menyedari akan kemudahan langganan ini.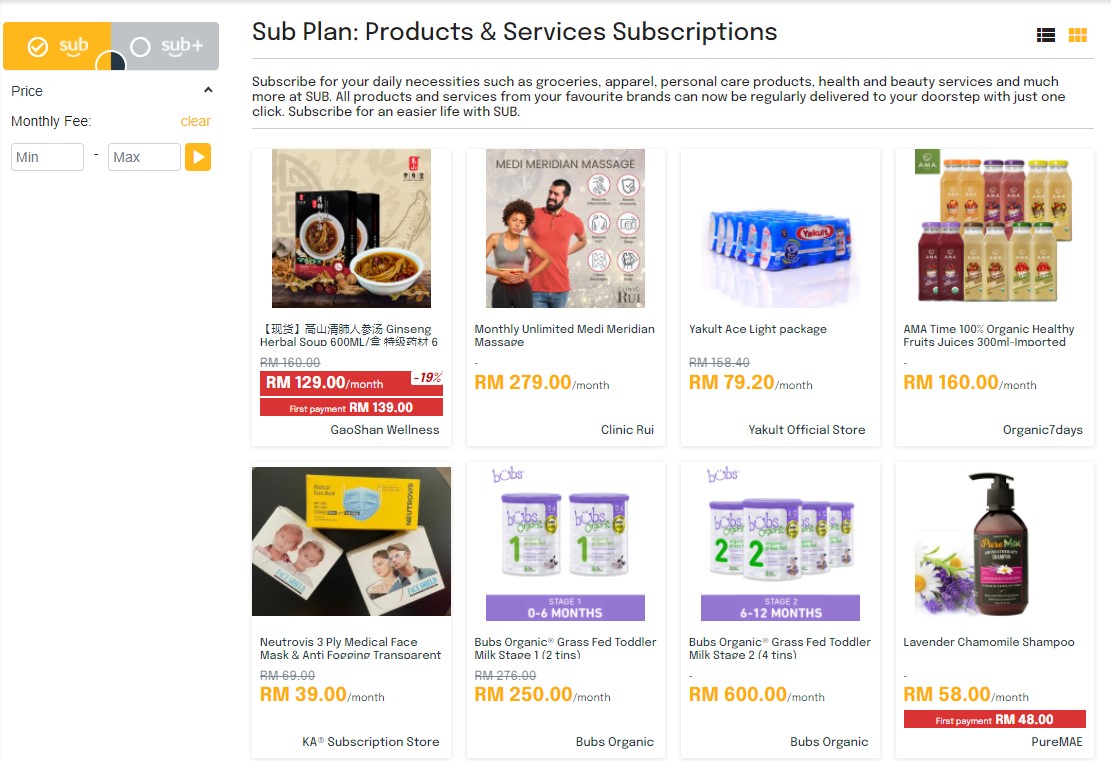 Untuk orang ramai lebih memahami langganan dan model sewa, SUBPLACE menganjurkan pelbagai jenis aktiviti di dalam platform tersebut. Pengguna boleh melanggan pelbagai pelan dan perkhidmatan pada harga yang rendah. Pada masa yang sama, SUBPLACE juga giat membantu peralihan perniagaan kepada langganan dan model sewa dan bekerjasama dengan stesen Astro Radio Melody untuk melaksanakan projek 'Support SMEs'. Misi kami adalah untuk membantu syarikat-syarikat di luar sana mencipta peluang perniagaan baharu dan menyokong mereka mengharungi waktu yang sukar ini.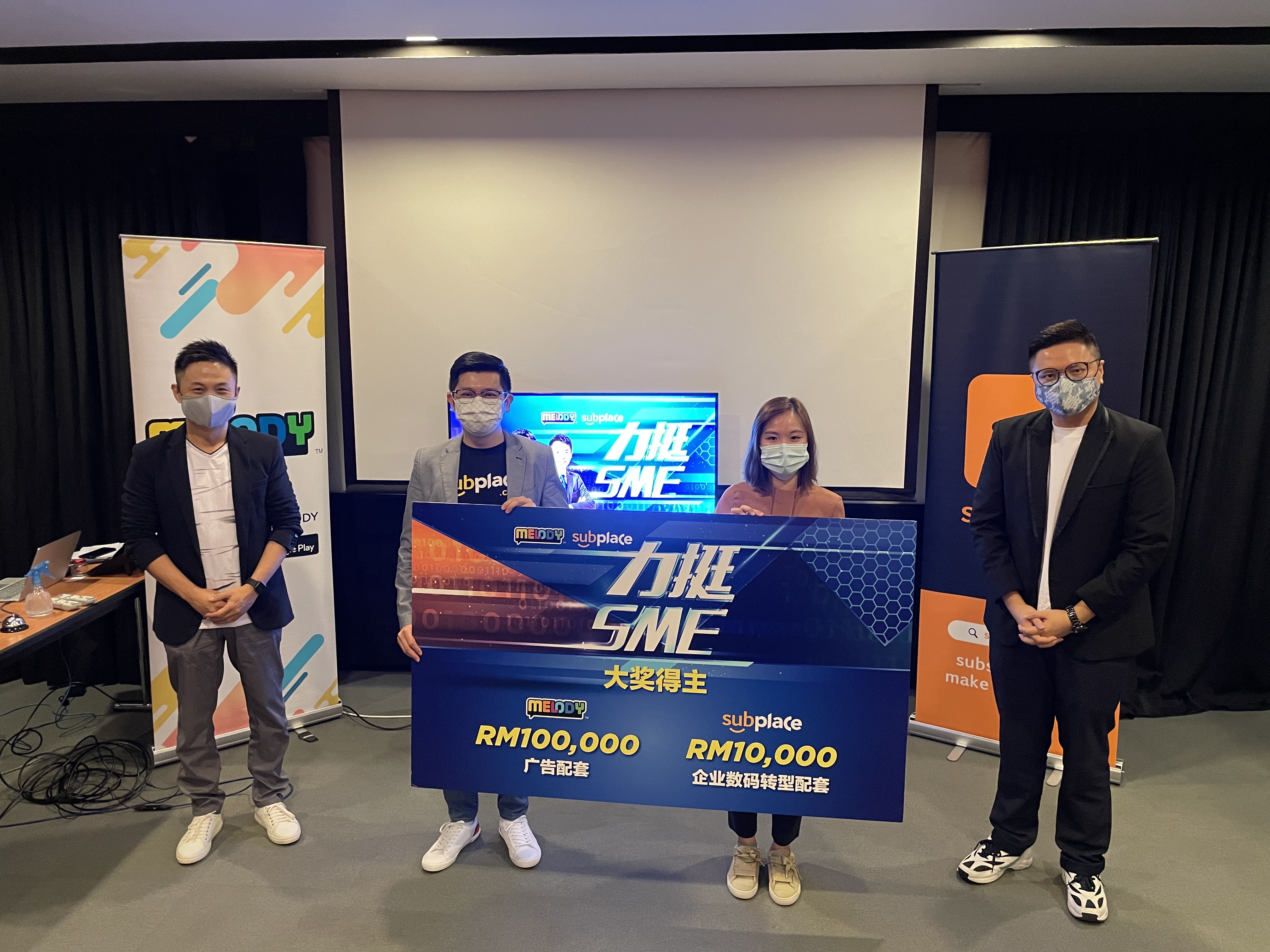 Pelancaran produk popular
Langkah SUBPLACE tidak terhenti di situ sahaja, kami melancarkandengan rasminya memanggil pelabur-pelabur untuk produk popular kami yang pertama - LOCKIN smart lock.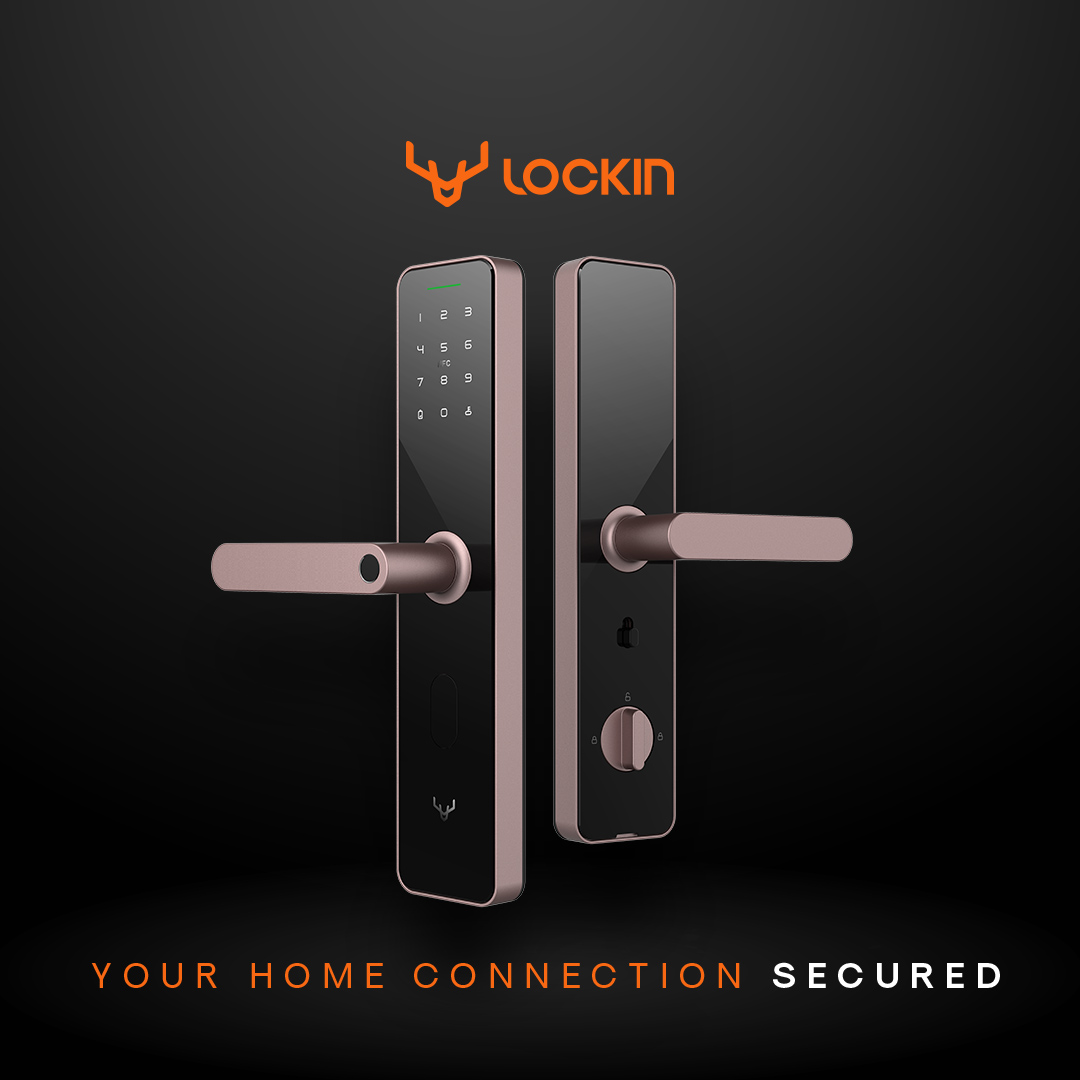 Mungkin ada di antara anda yang tertanya-tanya, apa itu smart lock? Kenapa tidak menaik taraf perkhidmatan yang berkait dengan platform e-dagang? Menaik taraf perkhidmatan sudah tentu termasuk di dalam pelan SUBPLACE namun terdapat potensi pasaran yang meluas dalam menawarkan produk-produk tersebut kepada orang ramai. Seperti kata pepatah, peluang perniagaan ada di mana-mana, tetapi mengetahui bagaimana merebut pilihan itu adalah kunci kejayaan!
Menurut laporan Kediaman Pintar Global 2021, pada tahun 2020, pasaran kediaman pintar akan bernilai USD 77.3 bilion secara global dan ia dijangka akan terus berkembang. Seluruh dunia sedang berusaha untuk membangunkan Internet of Things (loT) dan dengan masa depan yang tidak menentu dimana kediaman yang bersepadu dan lebih selesa amat diperlukan, perkembangan bidang ini telah dipercepatkan.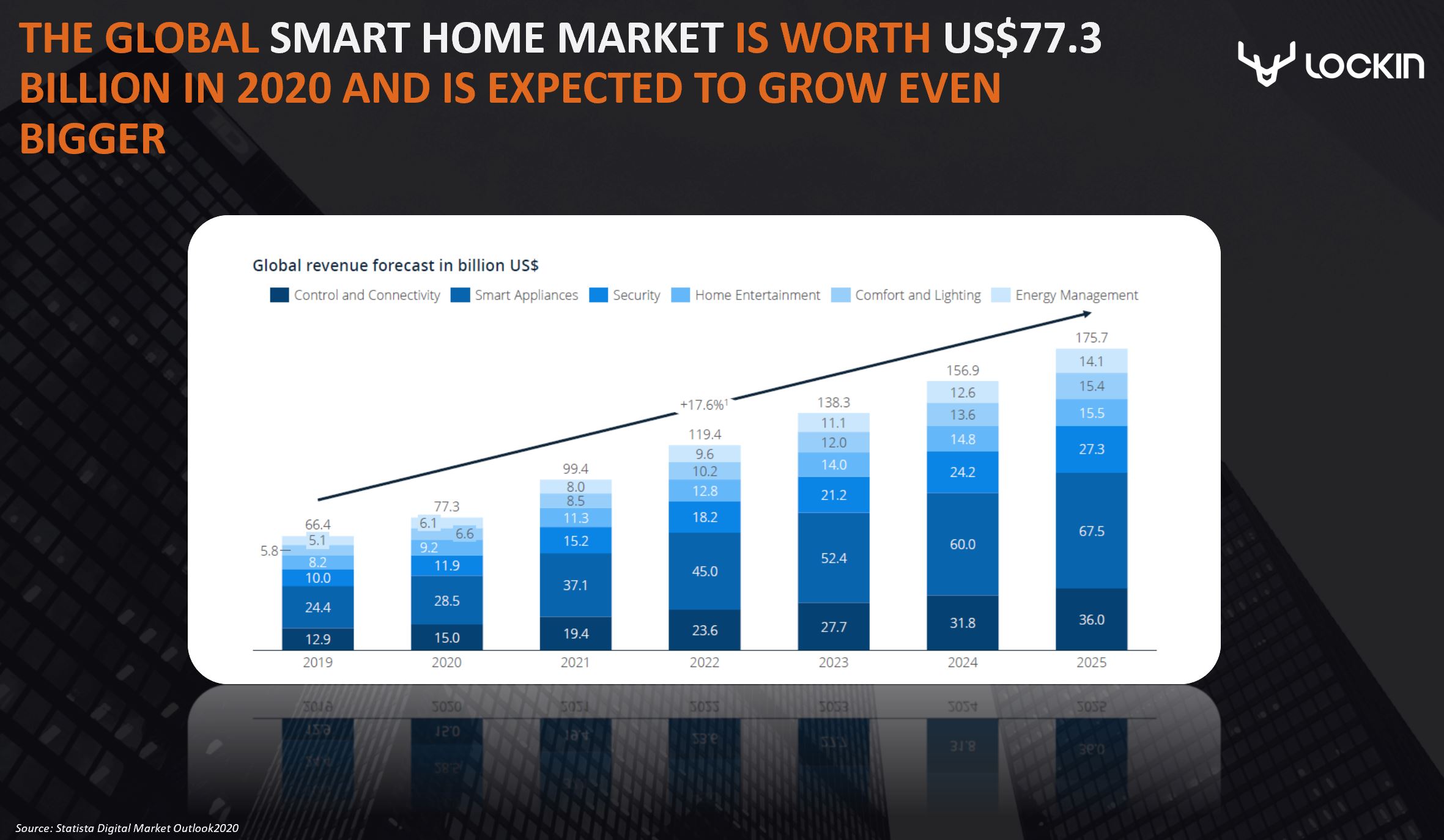 Smart lock ini bukanlah seperti smart lock harian anda. Ia peranti berteknologi tinggi yang selamat, bergaya, membolehkan anda mengawal akses kediaman, menyediakan 100% kemudahan dan memenuhi semua keperluan masyarakat moden. Ia langkah pertama yang praktikal untuk memiliki kediaman pintar.
Smart lock adalah trend masa depan
Mengapa setiap kediaman memerlukan smart lock? Semakin kita menuju ke arah era automasi, kediaman-kediaman pintar menawarkan kehidupan yang sangat memudahkan. Kunci pintu 'mengawal' pintu masuk setiap kediaman dan bertanggungjawab terhadap keselamatan penyewa dan pemilik rumah. Kunci pintu yang biasa tidak dapat menahan kerosakan luaran dan senang untuk dipecah masuk. Smart lock akan menggantikannya dan menjadi 'pengawal pintu' yang terbaik di pasaran.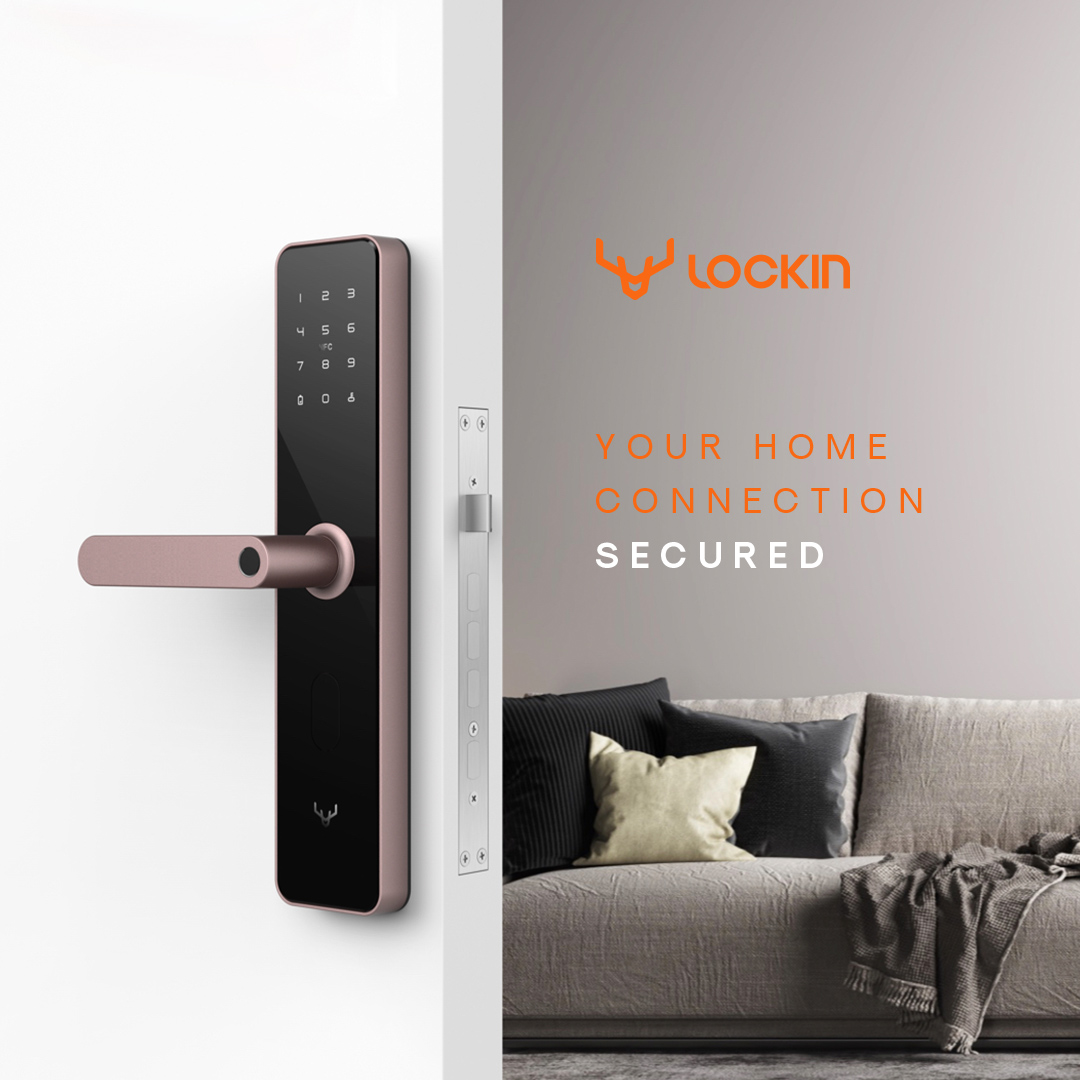 Mengapa LOCKIN smart lock?
Sesiapa yang pernah dirompak akan tahu betapa insiden tersebut meninggalkan kesan negatif pada mental dan emosi. Walaupun anda memasang banyak kunci, anda tidak akan dapat keluar dengan 100% ketenangan minda. Tambahan pula, jika ada warga emas ataupun kanak-kanak di rumah, keselamatan mereka berlegar di fikiran anda. Daripada sering merasa risau tentang perkara itu, apa kata anda pilih LOCKIN smart lock yang lebih selamat.
LOCKIN smart lock sinonim dengan keselamatan dan jaminan. Slogan kami adalah: Your Home Connection Secured! LOCKIN smart lock adalah kunci paling selamat dalam pasaran, menjamin keselamatan anda dan keluarga tersayang.
Apa yang membuatkannya tidak dapat ditembusi adalah teknologi yang digunakan. LOCKIN smart lock mempunyai jenama keselamatan tersendiri 'A1.S4' yang menggunakan teknologi keselamatan pintar empat dimensi, termasuklah teknologi keselamatan fizikal, teknologi keselamatan biometrik, teknologi keselamatan maklumat dan data, teknologi keselamatan pintar AI dan jaminan keselamatan teknikal yang lain.
LOCKIN smart lock menyediakan 6 fungsi buka kunci termasuklah cap jari, kata laluan, Bluetooth, reka bentuk panel aloi aluminium berkekuatan tinggi, prestasi kalis letupan dan banyak lagi. Dengan hanya satu aplikasi, pengguna boleh melihat rakaman kediaman dari jauh pada bila-bila masa sahaja.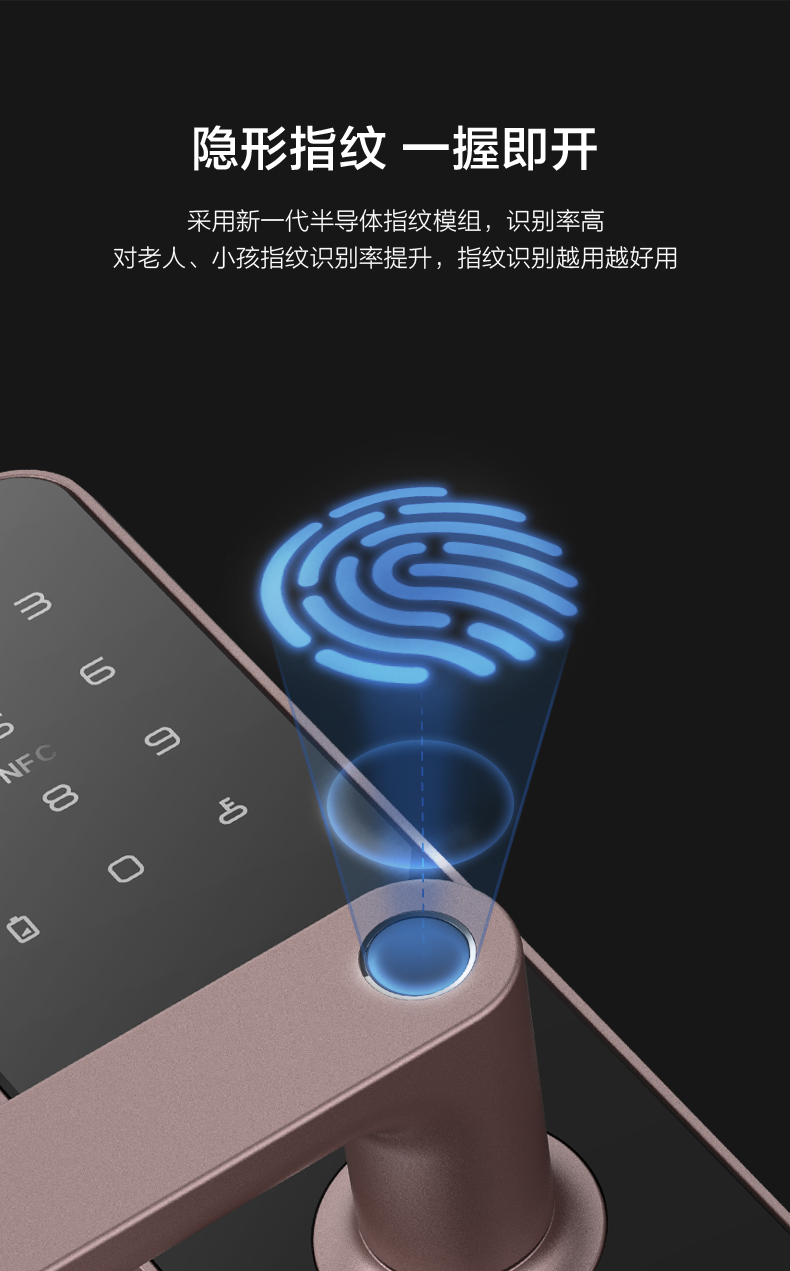 Selain itu, smart lock tersebut turut mengandungi enam kali ganda perlindungan keselamatan, penguncian kotak hitam kecil tahan lasak dan teknologi ini juga menyokong ribuan produk inovatif dari Mijia, yang memenuhi keperluan orang ramai untuk gaya hidup berkualiti tinggi.
Kenapa Equity crowdfunding?
Smart lock ini berprestasi luar biasa dan ia mempermudahkan urusan keselamatan, pengenalan diri dan pengurusan pengguna. Terkini, industri smart lock di dunia menjadi bertambah matang di bawah promosi 5G. Daripada perspektif penembusan pasaran dunia, kadar penembusan smart lock di Jepun dan Korea Selatan agak tinggi, kira-kira 70%. Negara Eropah dan Amerika Syarikat pula menduduki tangga kedua sebanyak 50%. Berbeza pula dengan negara China yang berada di tempat ketiga dimana smart lock banyak digunakan di pangsapuri dan kawasan komersialkomersil.
Apabila semakin ramai pengguna menggunakan teknologi kediaman pintar, smart lock adalah peranti utama bagi kediaman tersebut. Pada tahun 2016, pasaran smart lock dunia telah mencecah lebih kurang USD 420 million dan pada 2017, ia bertambah menjadi USD 1.28 billion. Pada tahun 2019, pasaran kunci pintar mencecah USD 1.62 billion, meningkat sebanyak 26.62% dari tahun ke tahun dan pasaran ini menunjukkan perkembangan yang berterusan.
Menjelang tahun 2025, pasaran dunia dijangka mencecah USD 11.2 billion. Pasaran smart lock sangat meluas jadi melalui crowdfunding, kami berharap pasaran ini dapat ditembusi dengan cepat, menjadi peneraju dalam bidang smart lock dan 'membuka' pasaran yang berpotensi besar ini.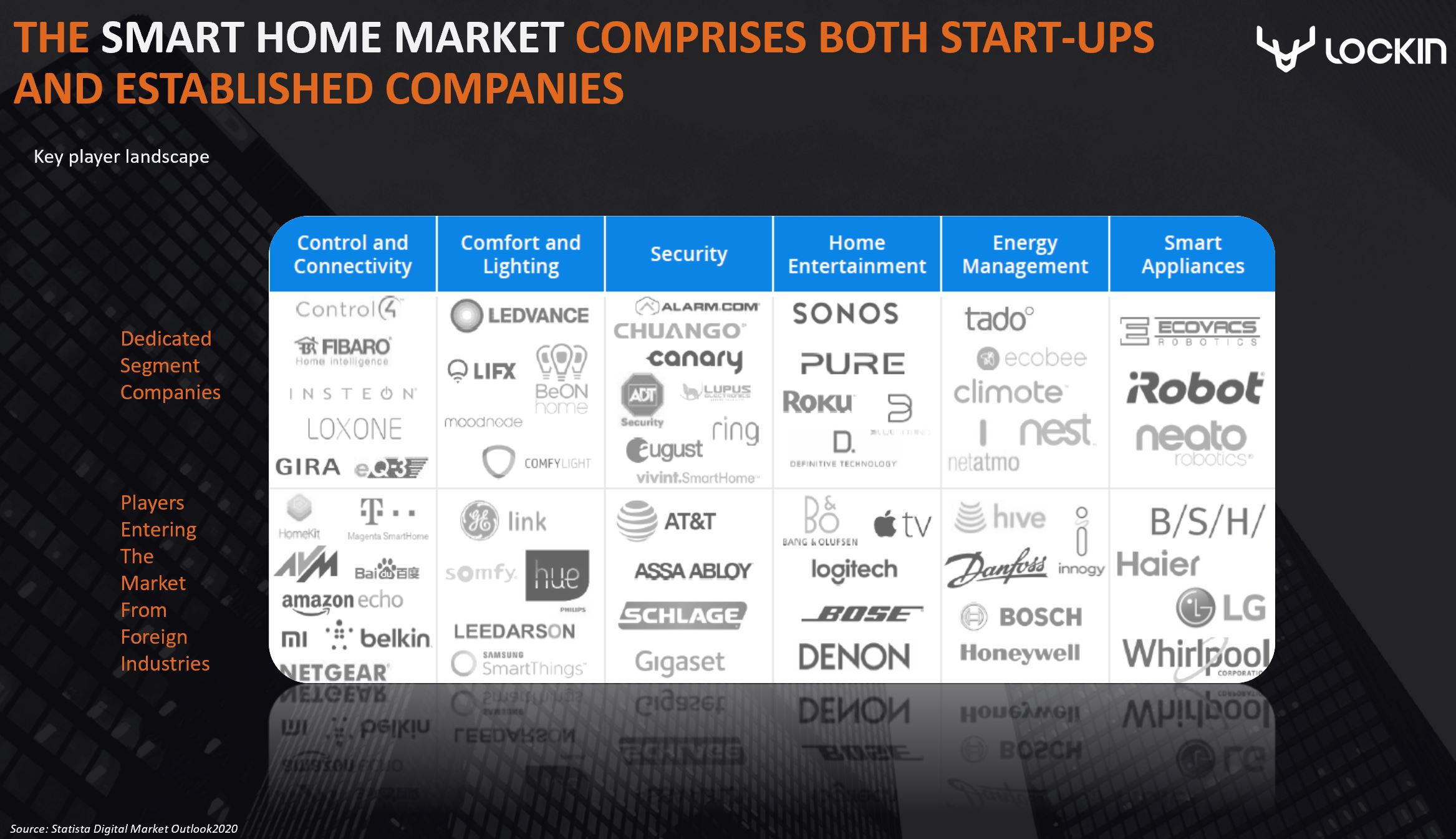 Rujukan: XG Xin Wen & Forward the Economist
Sertai kami, jadi sebahagian daripada kami.
Kami percaya setiap orang tahu akan kelebihan smart lock tetapi masyarakat tidak akan menggantikannya kerana smart lock itu sendiri adalah produk yang mewah dan mahal. Jadi, tidak semua mampu untuk memilikinya. Walaupun anda mahu memiliki smart lock ini, anda tidak boleh membuat keputusan dengan segera kerana harganya yang tinggi.
Atas sebab inilah kami memperkenalkan pelan ini. Melalui kaedah sewa, anda boleh memiliki LOCKIN smart lock pada harga RM69 setiap bulan. Pasukan perkhidmatan dan juruteknik bertauliah juga disediakan, yang pastinya mampu dimiliki oleh semua orang sekaligus menjadikan LOCKIN smart lock satu keperluan bagi setiap isi rumah.
Pasaran berpotensi ini sedang menanti kita untuk sama-sama membangun. Oleh itu, beri kami mencipta peluang perniagaan ini. Misi kami bukan sahaja pada pasaran smart lock tetapi keseluruhan pasaran kediaman pintar.
Sertai kami dan 'kunci' pelan pelaburan anda Bersama kami untuk mewujudkan era yang berdaya maju!
Kami menyasarkan untuk mengumpul dana sebanyak RM10,000,000 yang akan digunakan untuk:
15% - Menubuhkan BrandStore

30% - Promosi pemasaran

55% - Pengembangan pasukan, inventori dan pelbagai lagi.
Pasaran kediaman pintar tidak boleh lagi diabaikan. Setiap keluarga berhak untuk memiliki LOCKIN smart lock, dimana ia selamat dan terjamin.
Ini adalah peluang sekali dalam seumur hidup dan kami sangat mengalu-alukan anda untuk menyertai kami dan menjadi sebahagian daripada kami.
---
Subplace Website: www.subplace.com
Subplace FB: Subplacemy
Lockin FB: Lockinmy
Lockin/Subplace WhatsApp: Contact Us
---
Untuk pertanyaan lebih lanjut
Sila Hubungi Kami
---
Helaian Jangka & Pakej Pelaburan
Untuk Pakej Pelaburan Sila Klik Sini
---
Struktur Syarikat
---
Pasukan Teras
---
Geladak Pitch Pengasas
---
Untuk pertanyaan lebih lanjut
Sila Hubungi Kami
---