---
For further enquiry
Please Contact Us
---
Making Dreams to Life
Making people's dreams into real life is one of the visions you see in KOMIC. Your daily essential needs; from the mug that you use, the bag that you carry, the shoes that you wear to the pyjamas that you wear and the blanket that you use. All the little things that exist to make your life a little more wonderful; the ordinary items that spark happiness and turn your dreams into a magical reality.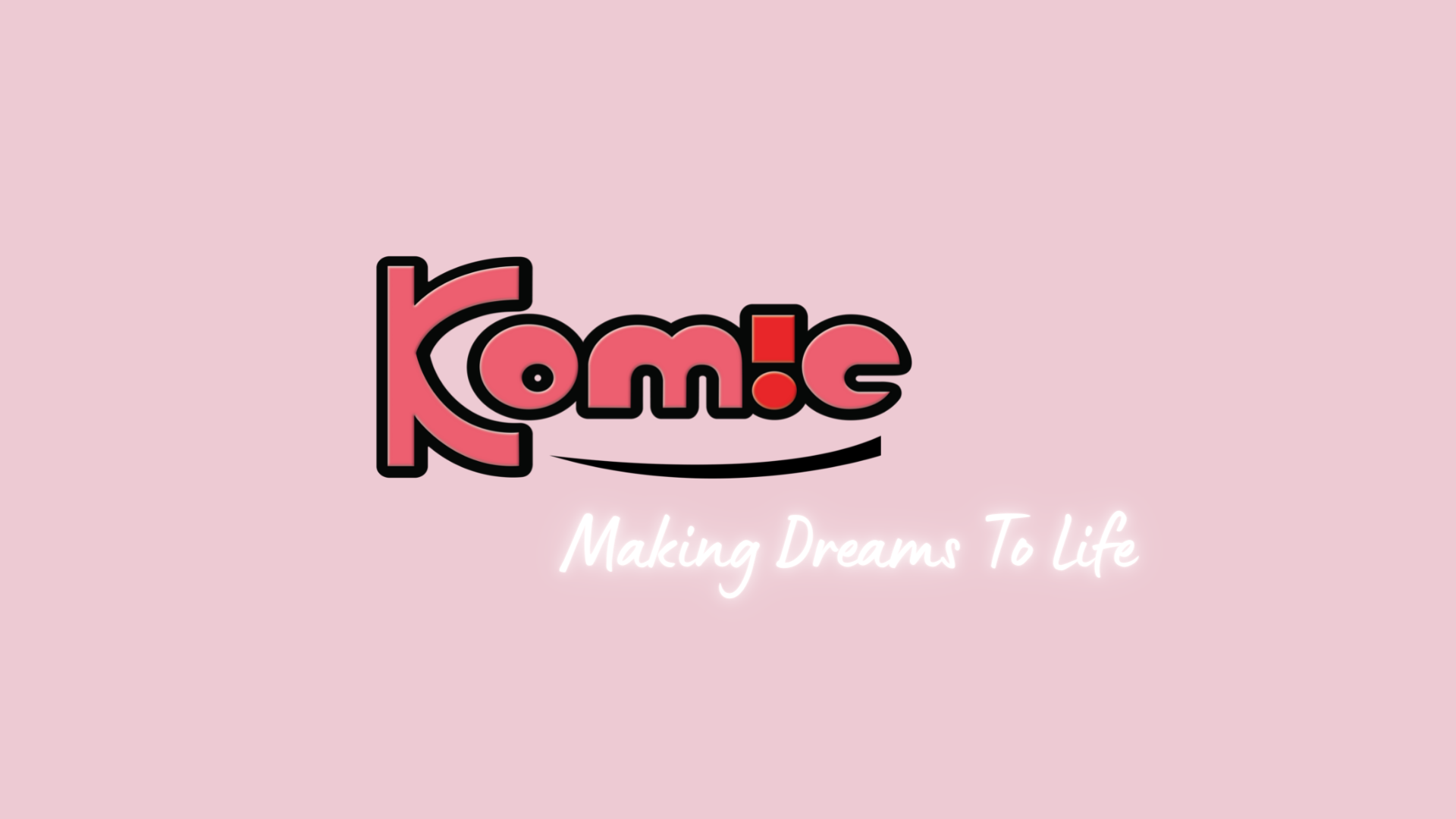 Our Story
KOMIC was established in 2009 and has been operating in Malaysia for 12 years. With various International and local authorized brands, KOMIC is now one of the leading distributors in Malaysia. Today, we are honoured to have various International brands' license such as, under The Walt Disney Company: Disney, Pixar, Marvel, Star Wars and 20th Century Fox ; Warner Brothers: Cartoon Network, DC Comic, Justice League and We Bare Bears ; Sanrio: Sanrio & Family, Hello Kitty ; Nickelodeon ; Dreamworks ; Transformer and much more. Local brands such as GeMeiLia ; Boboiboy ; Didi & Friends ; Omar & Hana and much more.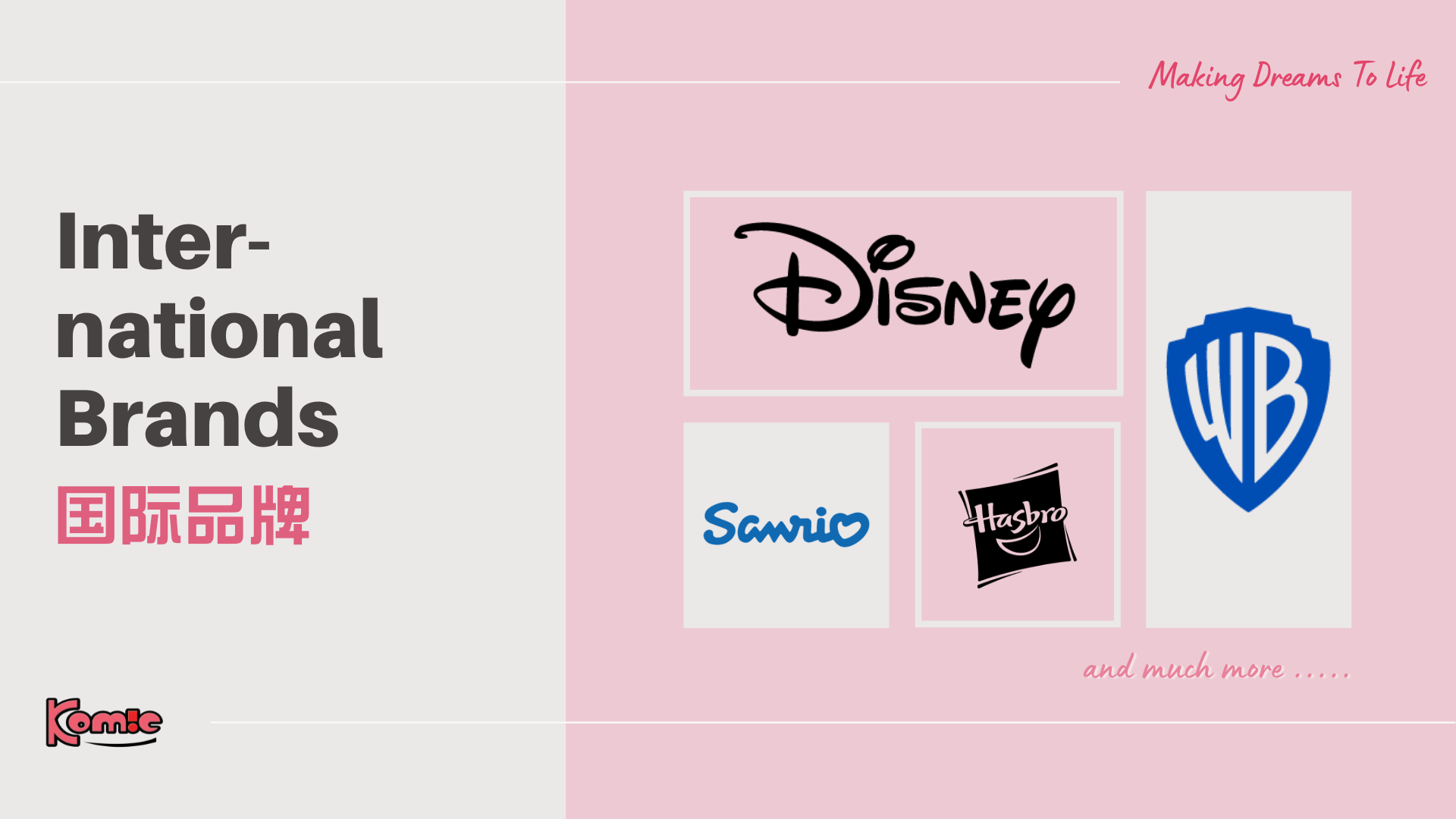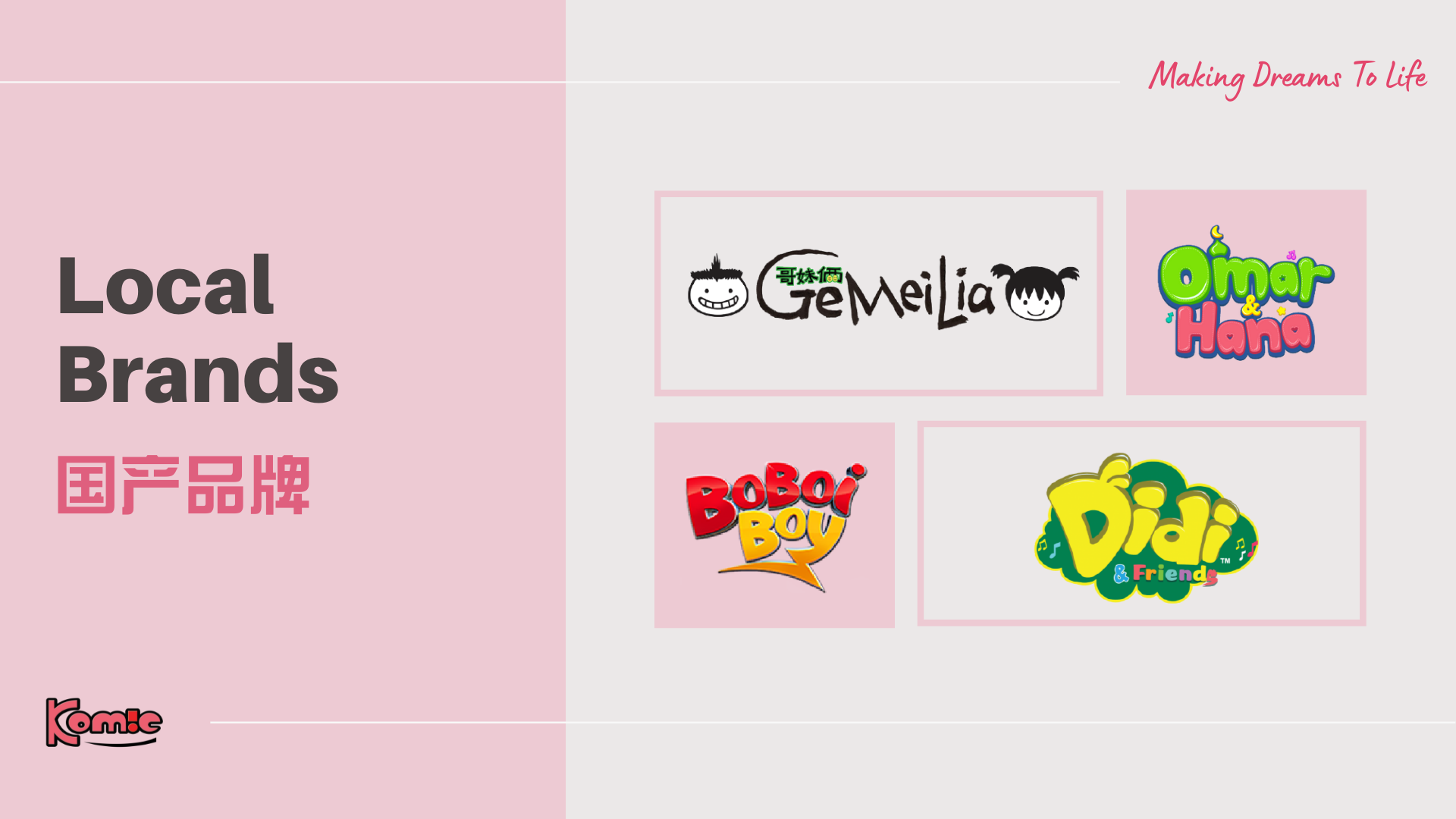 KOMIC started with our first local authorized brand, GeMeiLia in 2009. With only about a hundred different products, our business mainly is by approaching customers door to door. In 2010, KOMIC realized that one single brand is not enough to meet the market's different preferences. From there, KOMIC began to venture and managed to secure our first international brand distributor and everyone's all-time favourite, Disney. Since then, KOMIC performance has been rapidly growing.
While business is growing, there are limitations in one's capabilities. In 2011, KOMIC's biggest challenge was to maximize performance with limited resources. With the advancement of technology that is happening, KOMIC took this opportunity and started an online marketing business model with the flexibility of anytime, anywhere. Every year, KOMIC collaborates with e-commerce platforms to organize various promotional campaigns, creating different experiences for consumers.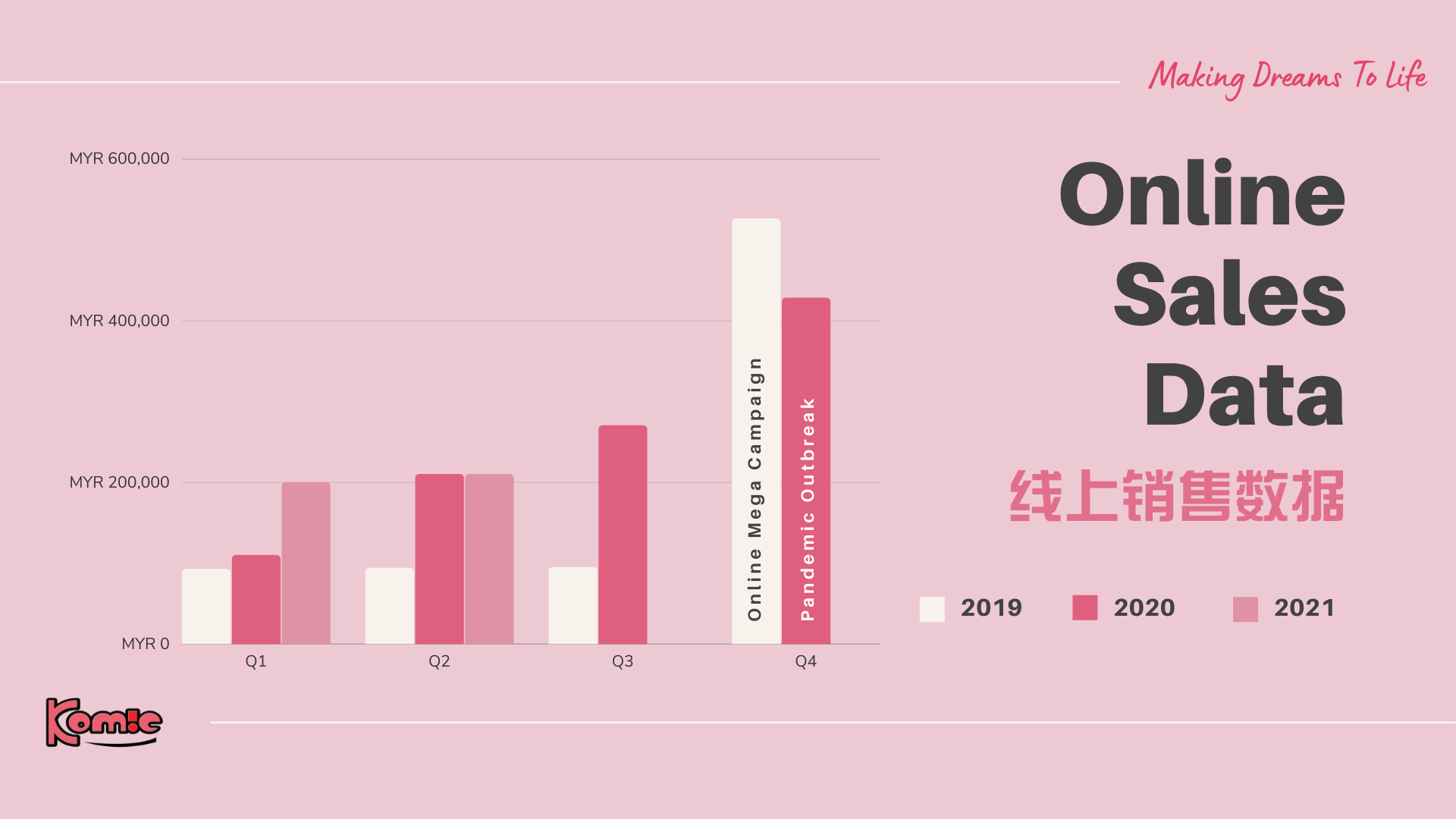 Recognized by Established Platforms
For the following 3 years, KOMIC has been committed to develop its online business, such as collaborating with various local e-commerce platforms and advertising products through various social media. From there, KOMIC is honoured to be awarded as one of the LAZADA ambassadors till present. Side note, KOMIC also helped small merchants to establish their e-commerce business in LAZADA.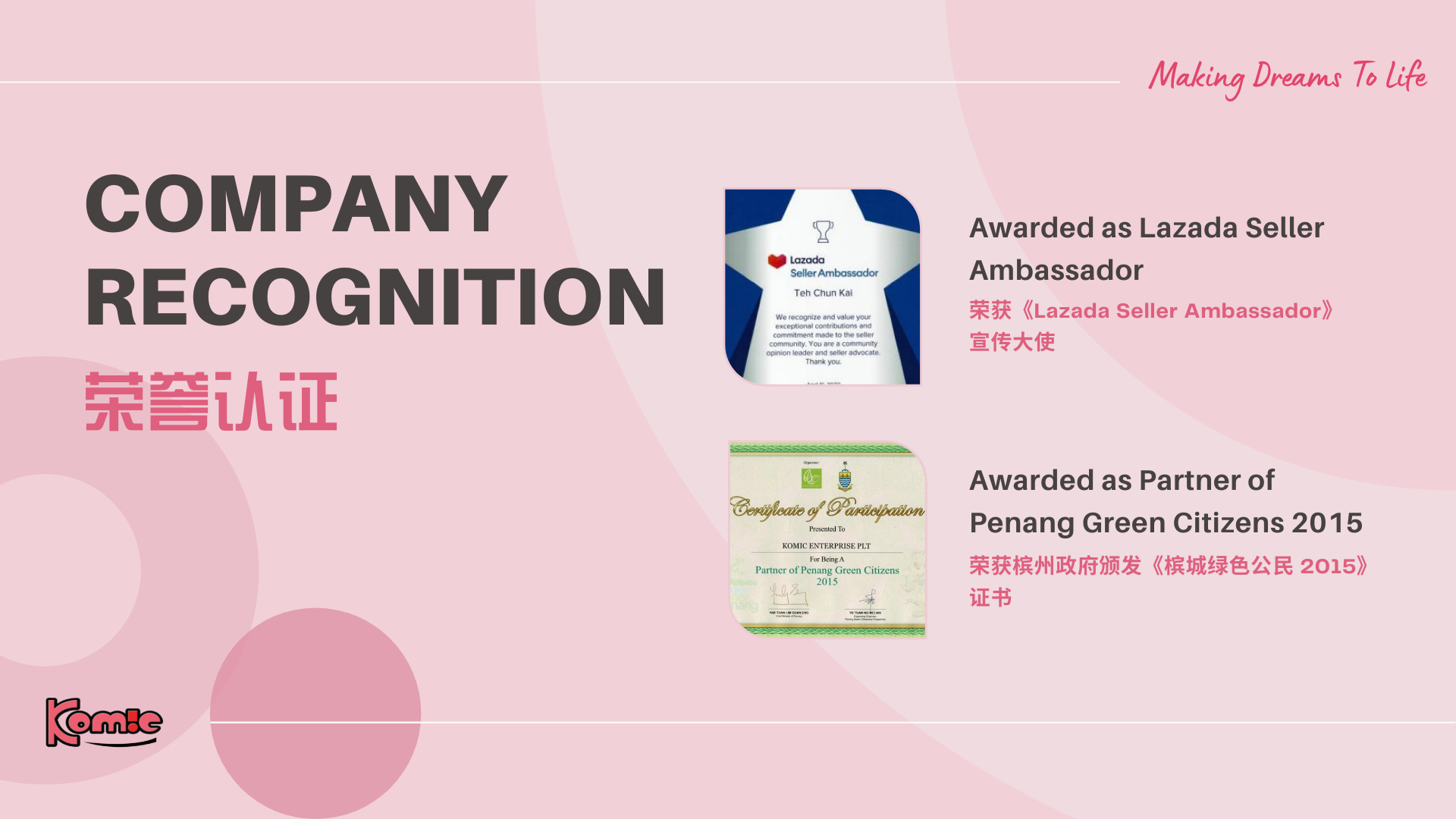 Offline Expansion
After 2-3 years of experience and data accumulated through online marketing, KOMIC has analysed that the online business model has its own pros and cons.
• Consumers who buy products online are unable to experience or touch the actual products.
• The excessive use of substandard products makes it difficult to identify the authenticity of the products.
• A complicated return and refund procedure, and much more.
As of 2016, KOMIC decided to expand its offline business model by launching Pop-Up Stores. Pop-Up Stores has a variety of themed decorations, products, and a more interactive and friendly shopping experience.
---
For further enquiry
Please Contact Us
---
Starting in 2018-2019, the expansion of Pop-Up Store allowed consumers to experience different character's themed events by taking photos, checking in through social media and engaging in interactive family experiences for free without having the need to travel to international theme parks. The Pop-Up Store had indirectly solved all the problems that occur in the online business model. Also, allowing KOMIC to have a better understanding towards consumers preference. With a huge consumers database that KOMIC has collected, thematic Pop-Up Store is launched according to the market's popularity.
Over the years, KOMIC has organized at least 20 different Pop-Up Stores in Penang. In 2020, KOMIC's first out station Pop-Up Store in Johor Bahru, got a title in the Malaysia Book of Records for assembling the "Tallest Macaron Replica Tower".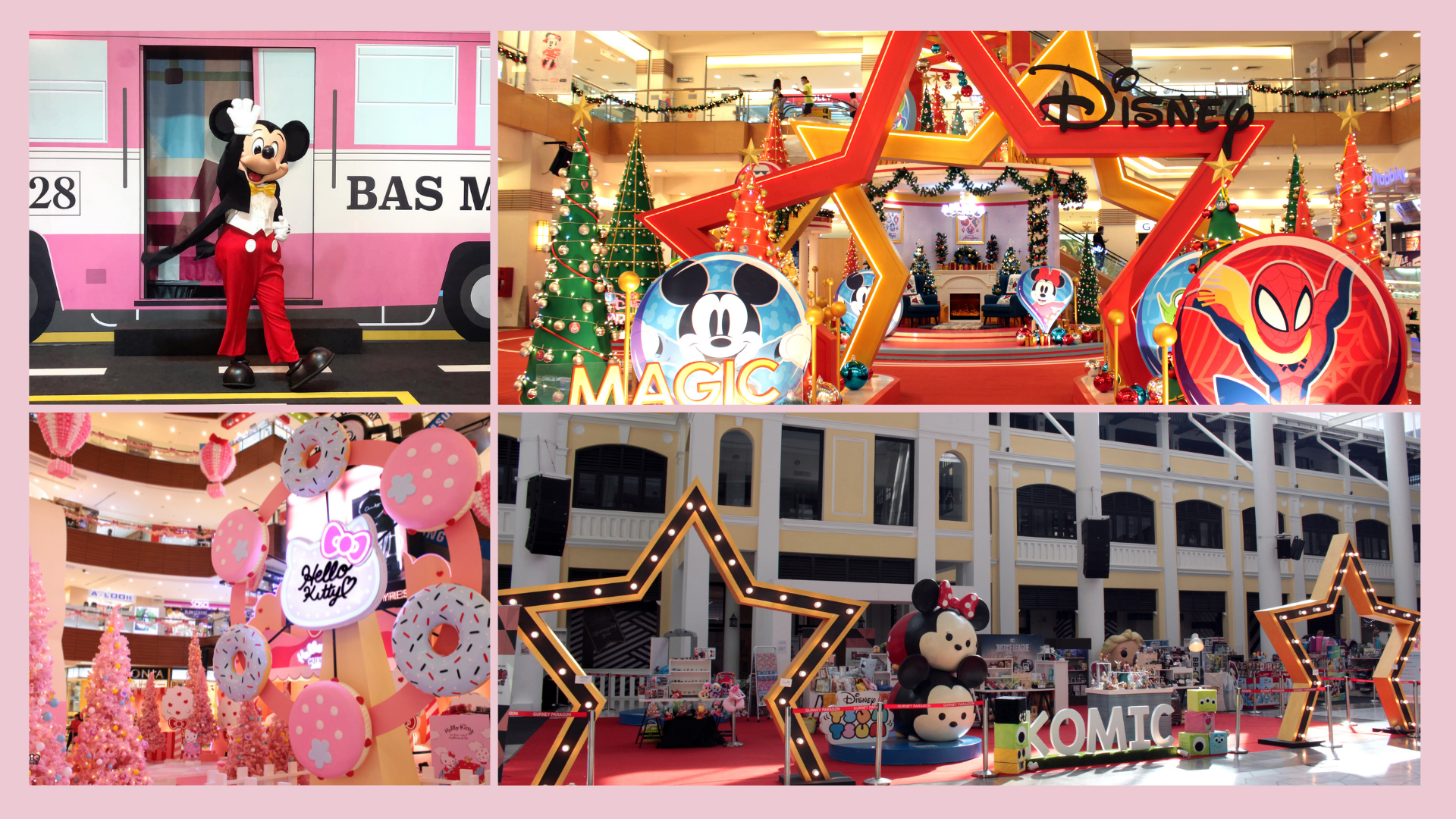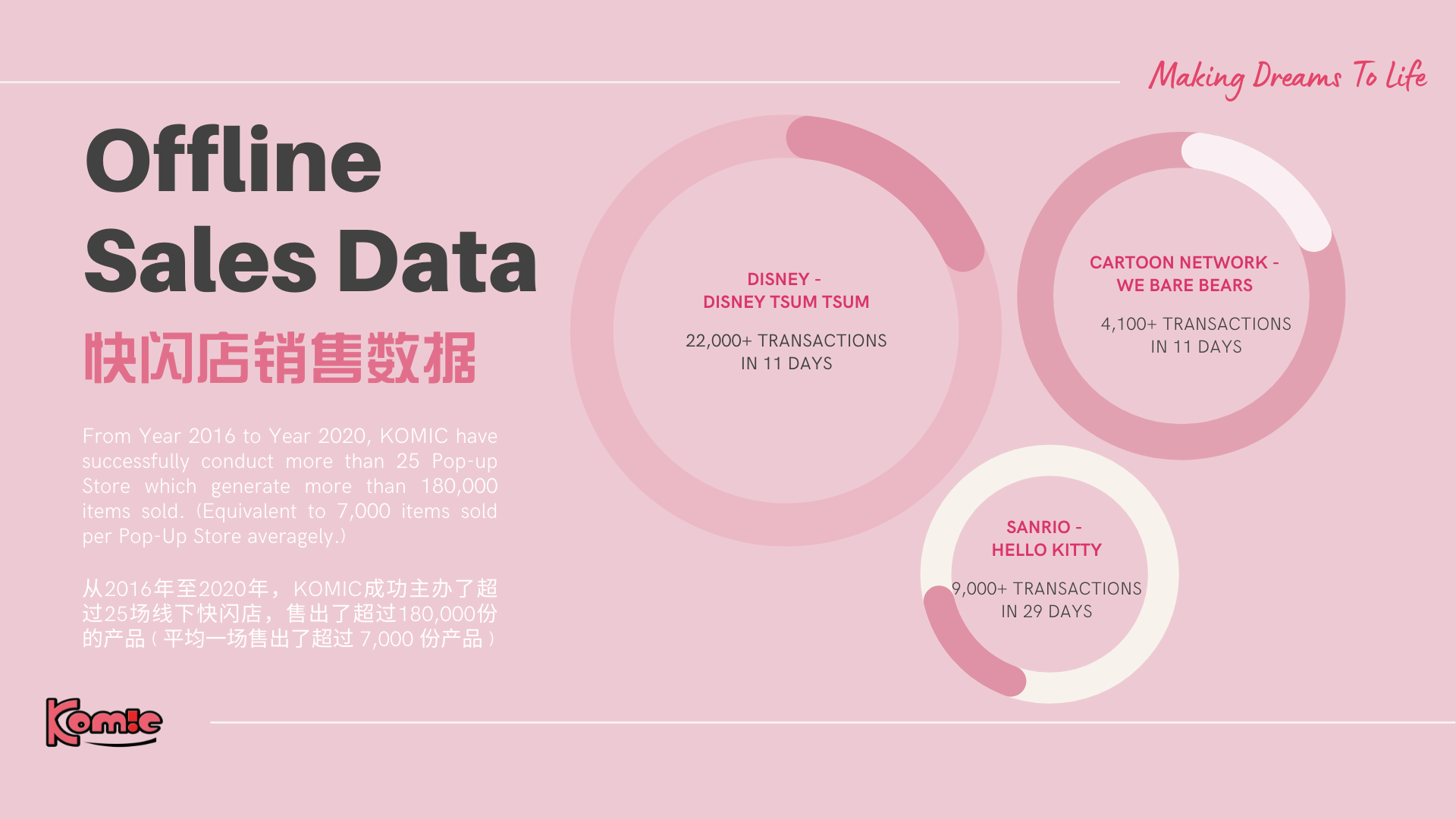 Due to the pandemic, most offline activities have been suspended. With KOMIC's new business model, O2O, combining both online and offline business models, KOMIC provides a flexible and convenient shopping experience to consumers. As a result, the shortfall in offline sales is replaced by online sales. Customers are still able to shop through online platforms. With this new business model, KOMIC has managed to thrive despite the current pandemic. This has allowed KOMIC to maintain its revenue until 2021.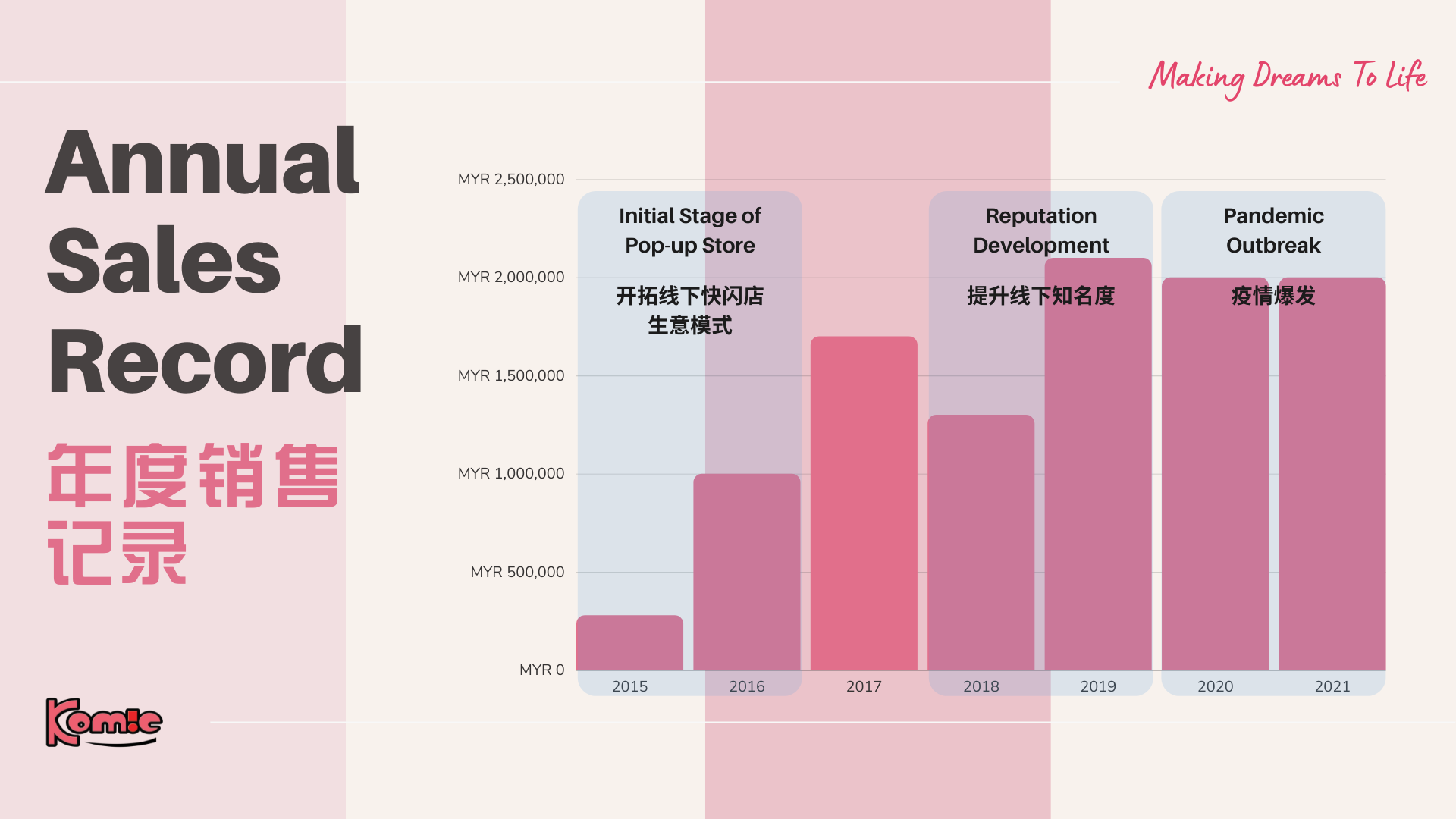 3 Best Features of KOMIC
• With over 40 different authorized brands and more than 15,000 products, Komic provides a variant range of products that could be used in everyone's everyday life.
• KOMIC products can fulfil consumers of all ages and also serve different demographic levels ranging from T20 to B40. Hence, no matter what range you are in, there is a product for everyone.
• KOMIC's new O2O business model, combining online and offline, allows consumers to choose between online shopping 24/7 anytime, anywhere or offline themed pop-up store events.
KOMIC also offers KOMIC PREMIUM program as a token of appreciation to consumers who have been supporting KOMIC all these years. KOMIC PREMIUM program provides lifetime membership and members of this program can obtain a surprise gift in every Pop-Up Store organized by KOMIC. Also, KOMIC intends to provide more benefits for members in future.
KOMIC's Value
"A lady came to the Pop-Up Store and asked the staff to choose a product for her two grandchildren. She asked for assistance knowing that we have a better understanding of children's preferences these days. She hoped that by buying these products, she could have a closer relationship with her grandchildren." - KOMIC product knowledge and market understanding can offer consumers the most intuitive recommendations.
"A man came to the Pop-Up Store and bought a tea set that no one thought was meant for him. When we all thought that he was just like the previous customer who bought it for her grandchildren, the man told us his story. He said that he had been working hard most of his life and had no time to appreciate these things in the past. Now he is retired and wants to enjoy his life by spending money to buy things that he likes. The cartoon attached to the product makes him feel happier while enjoying his tea." - KOMIC provides high-quality brands and products that allow consumers to have more assurance on the quality of the products.
"Came a mother and son, who were modestly dressed. The mother told us that she is below average class and needed to buy school supplies for her son as school was about to start. The boy was ecstatic with our cartoon products and was holding each of them in his hands. He could not wait to use them in school. The mother smiled, looking at the price, knowing she would not disappoint her son as she could still afford that." - KOMIC offers a varied range of products and prices, which can fulfil various types of consumers.
---
For further enquiry
Please Contact Us
---
Here is an example of a sale that happened online:
"A guy forgot about his anniversary with his girlfriend after working overtime for several days in a row. He could not spend time with his girlfriend to celebrate as he was away on a business trip. So, he sent us a message through an online platform, hoping we could provide some suggestions of different products and deliver them to his girlfriend's place." - KOMIC new business model, O2O, combination of online and offline can cater to different types of consumer's needs.
Through Equity Crowdfunding
KOMIC has been growing steadily one step at a time. In the beginning, there was only one person running the business, the founder of KOMIC, Teh Chun Kai. Now, KOMIC has more than 10 members in the team. Together, KOMIC have been creating bigger and better things that align with our growing values.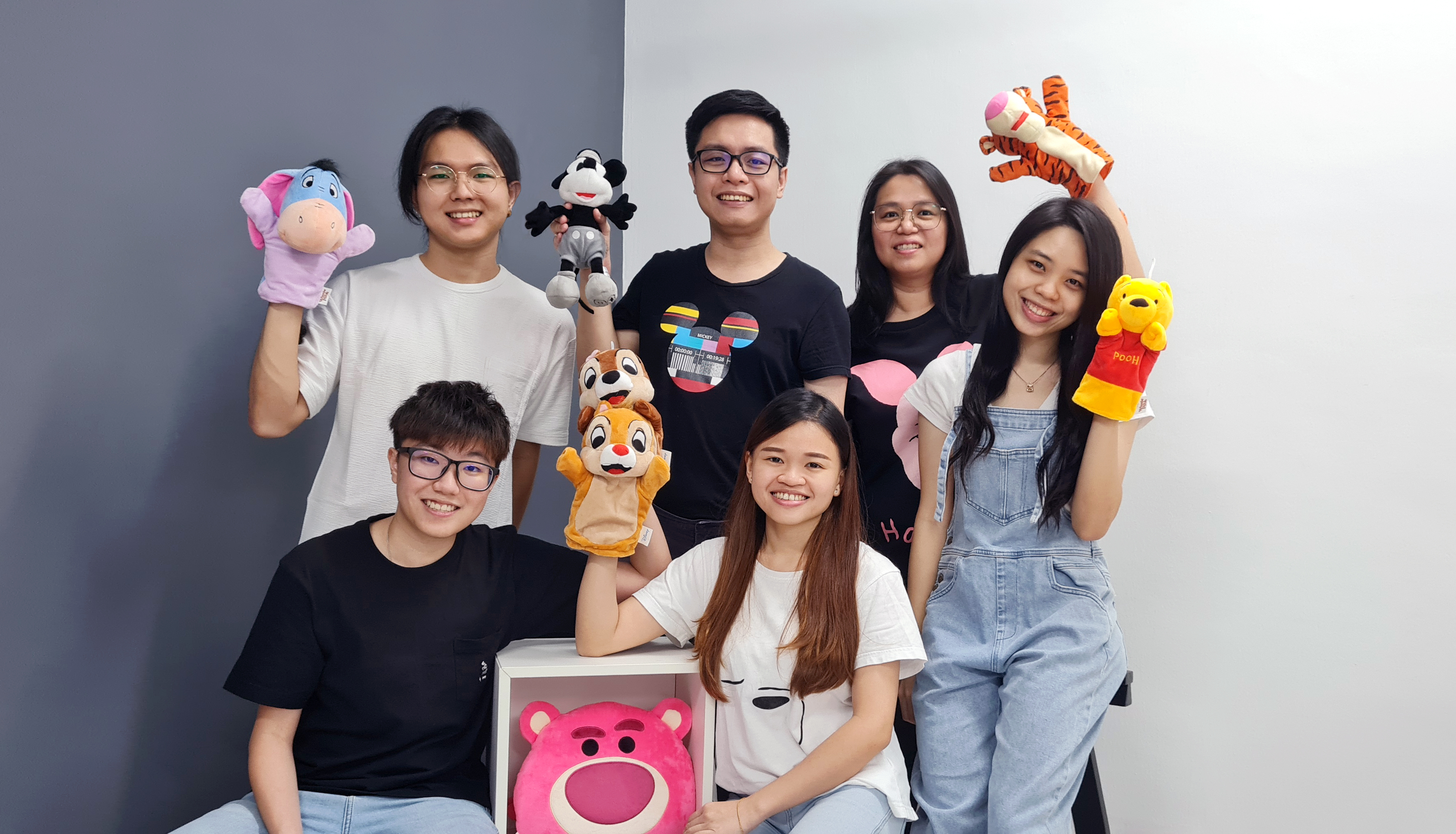 KOMIC hopes to gather more strengths, talents, resources and fundings from the public through Equity Crowdfunding (ECF) to create a higher value for KOMIC. In the future, KOMIC aims to become the representative of IP's industry in Malaysia, creating a bigger market and spreading joy to everyone, everywhere. Making everyone's dream to life!
In this round, our target is RM1.5 million. From the total amount that we have raised, 20% of the fundings would be allocated to expand resources, 30% would be for developing new markets, and 50% to expand the O2O new business model.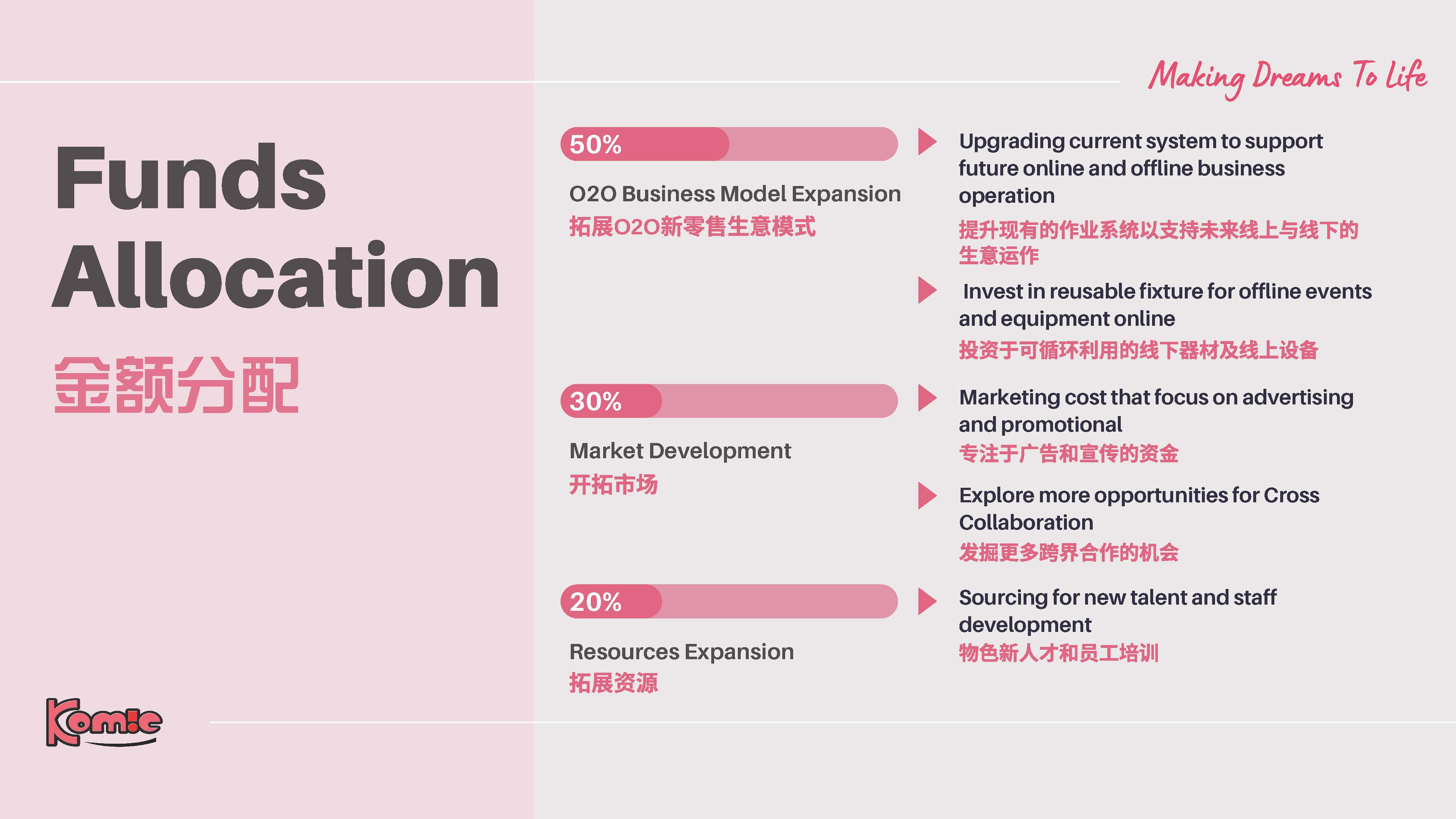 KOMIC's values - Brands, Innovative, Joy and KOMIC's vision "Making Dreams to Life."
KOMIC is strives towards making dreams come to life through brands and innovations that spark joy. KOMIC hope to join forces with the hearts and minds of those who share our values. Come and walk with us, hand in hand, to bring magic and dreams to life!
---
Facebook: www.komic.com.my
Instagram: www.instagram.com/komic2009
Whatsapp: Contact Us
---
Term Sheet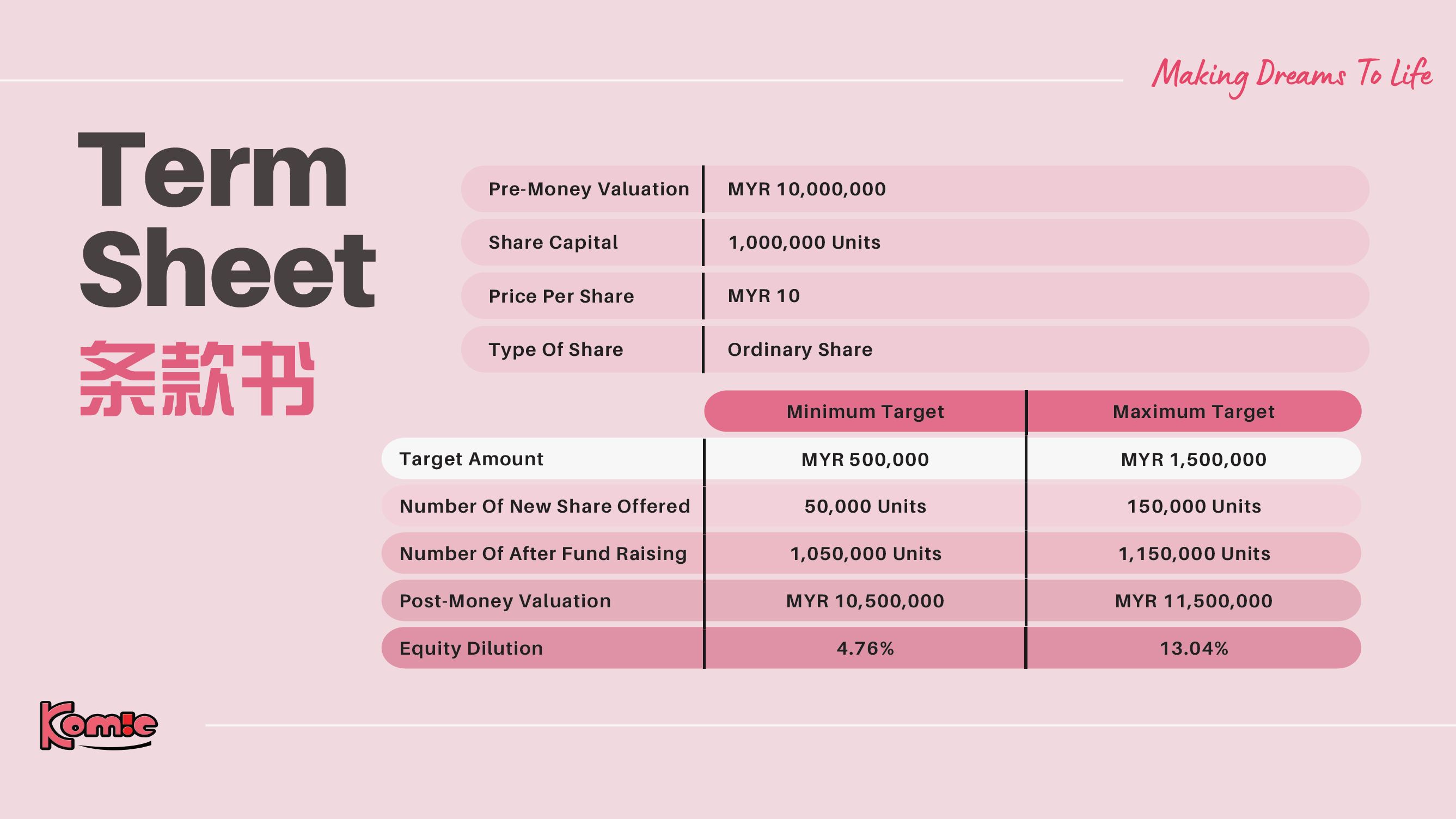 ---
Investment Packages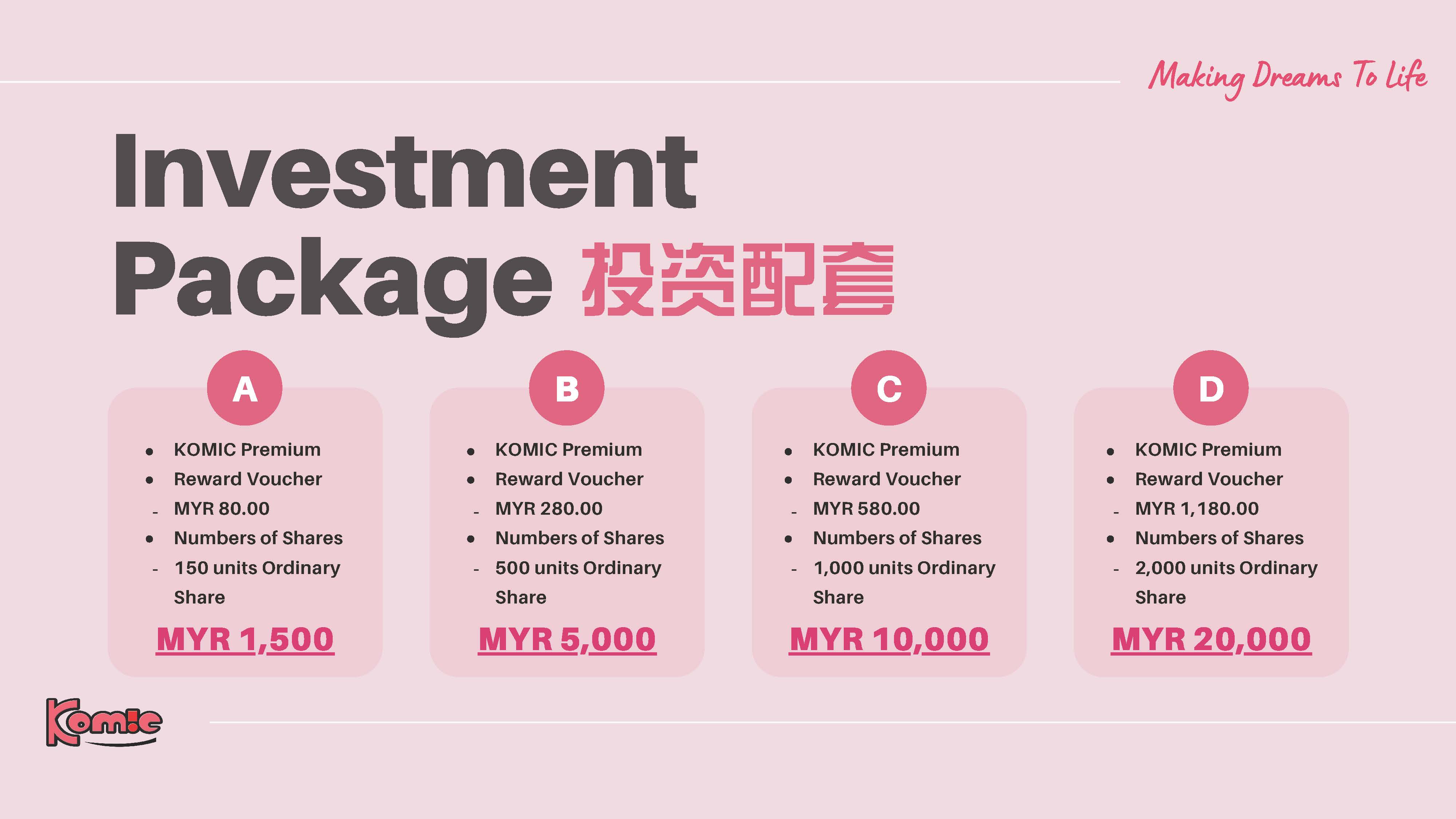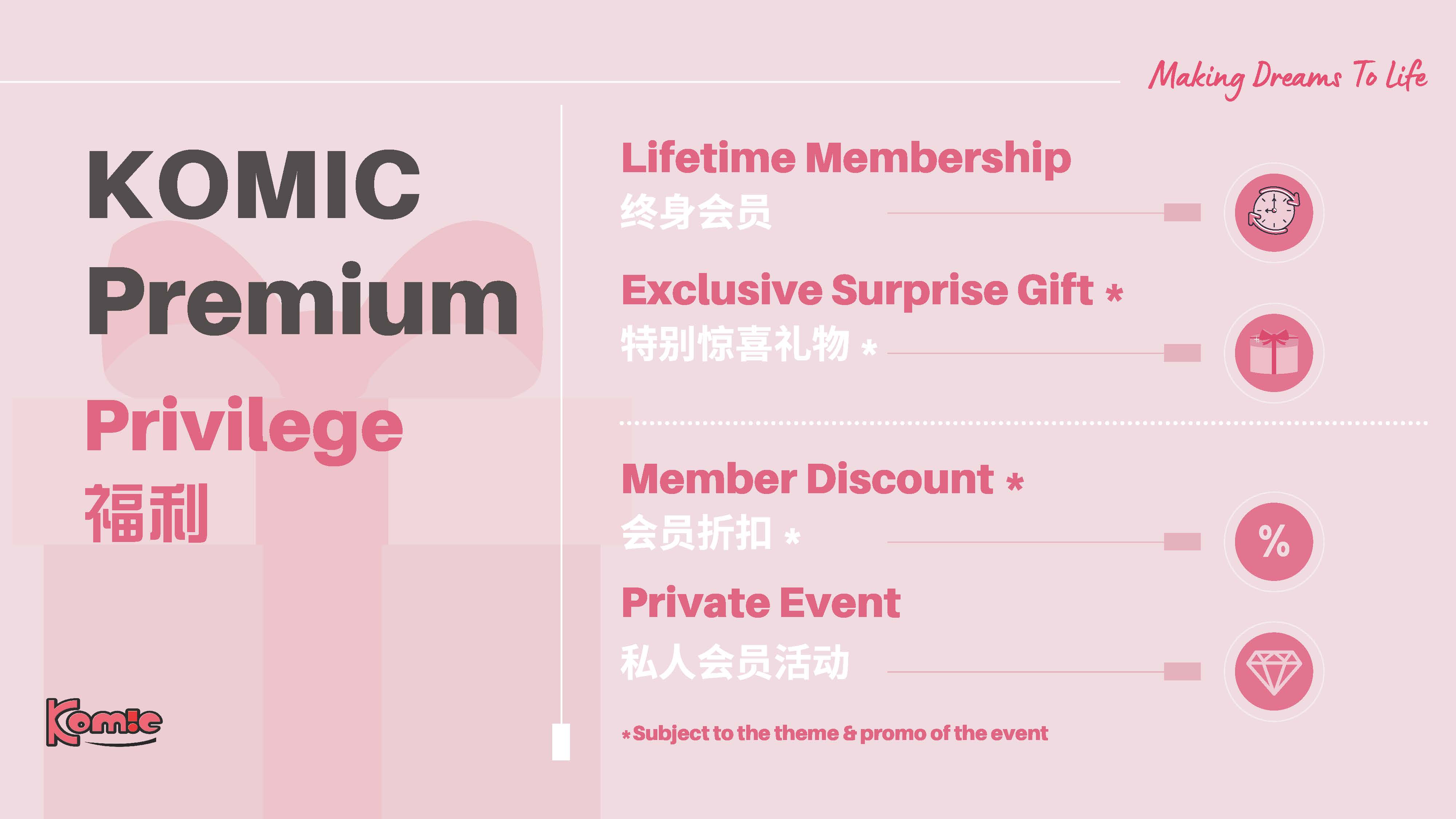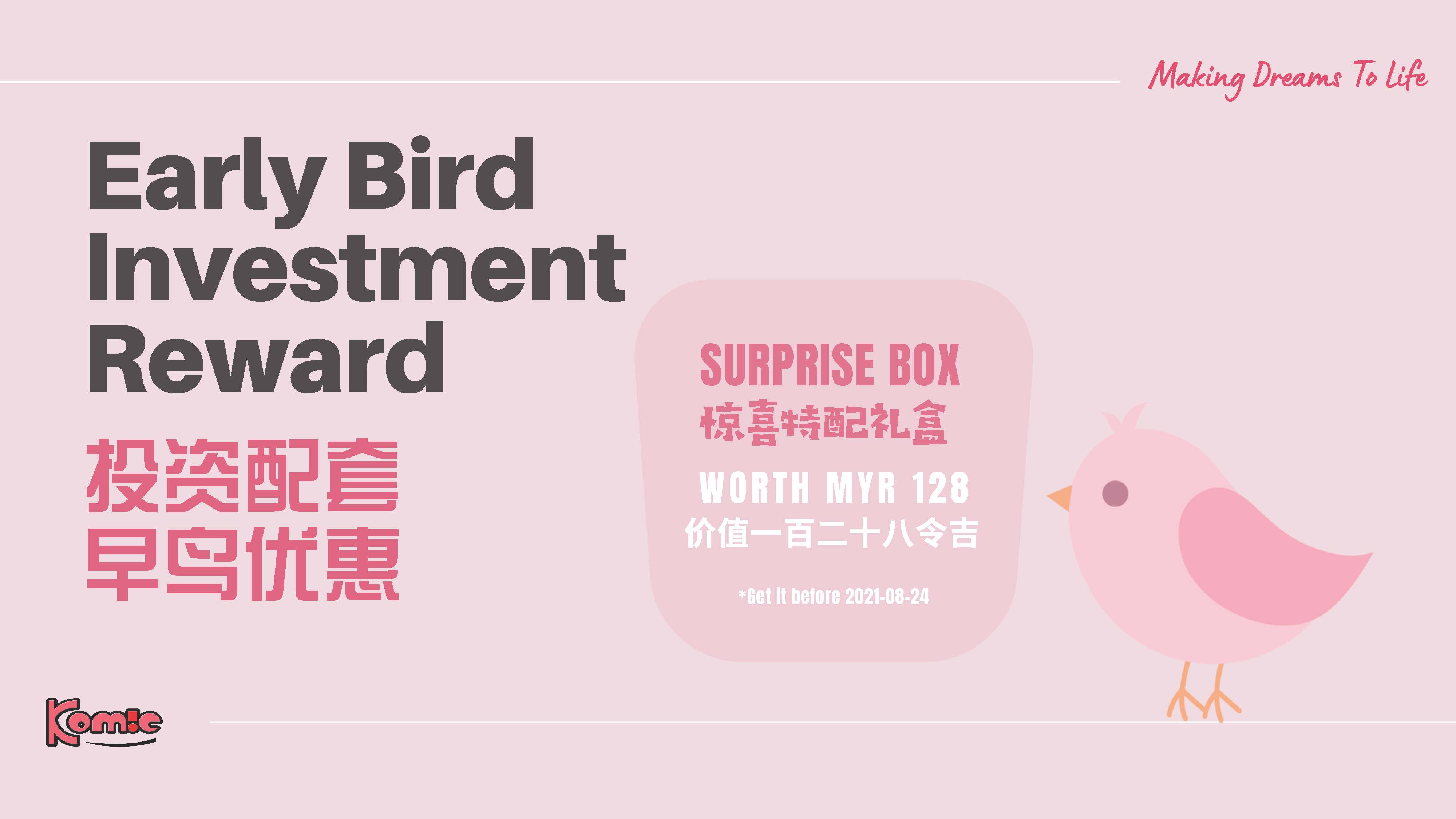 ---
Company Structure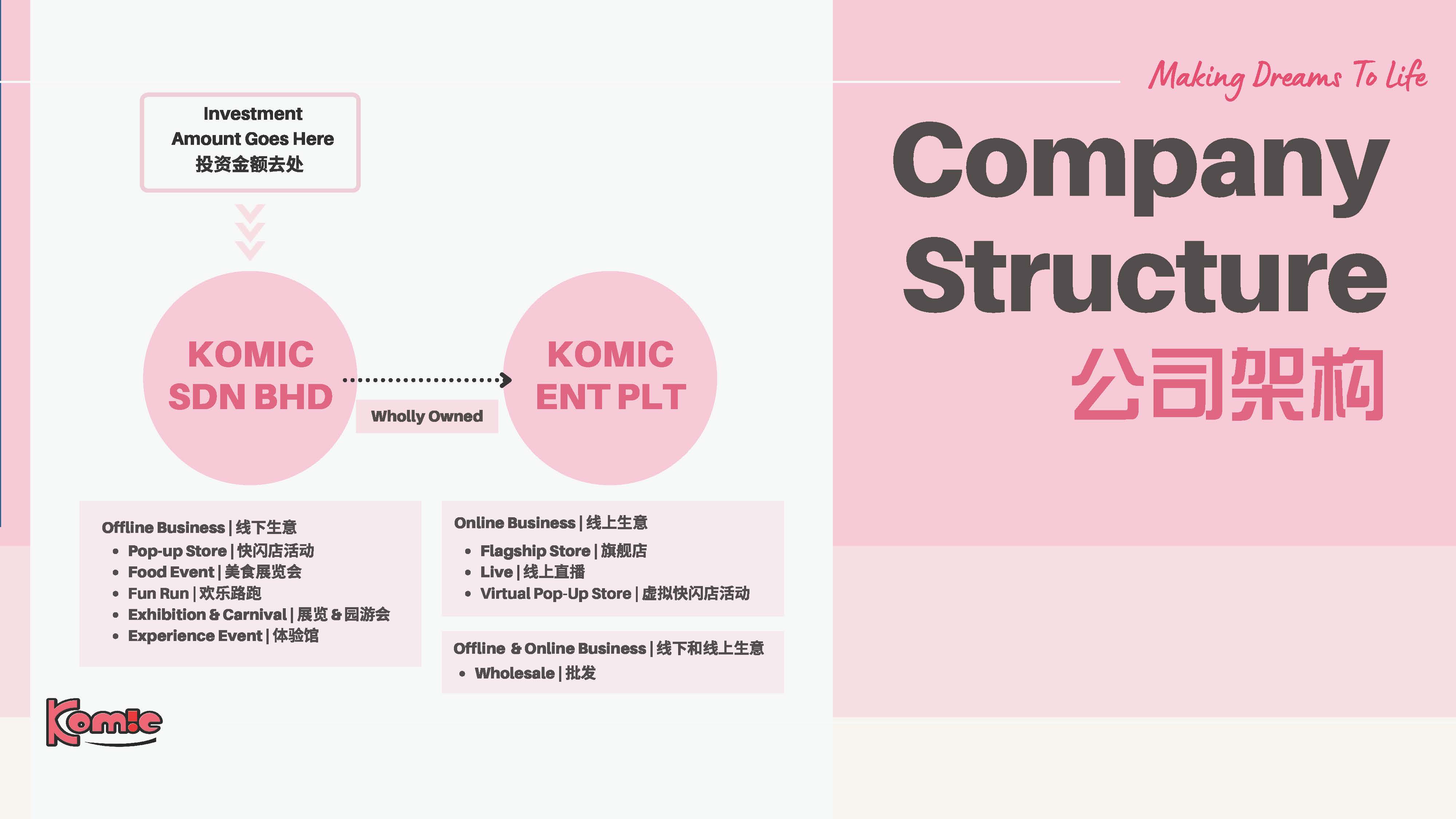 ---
Core Team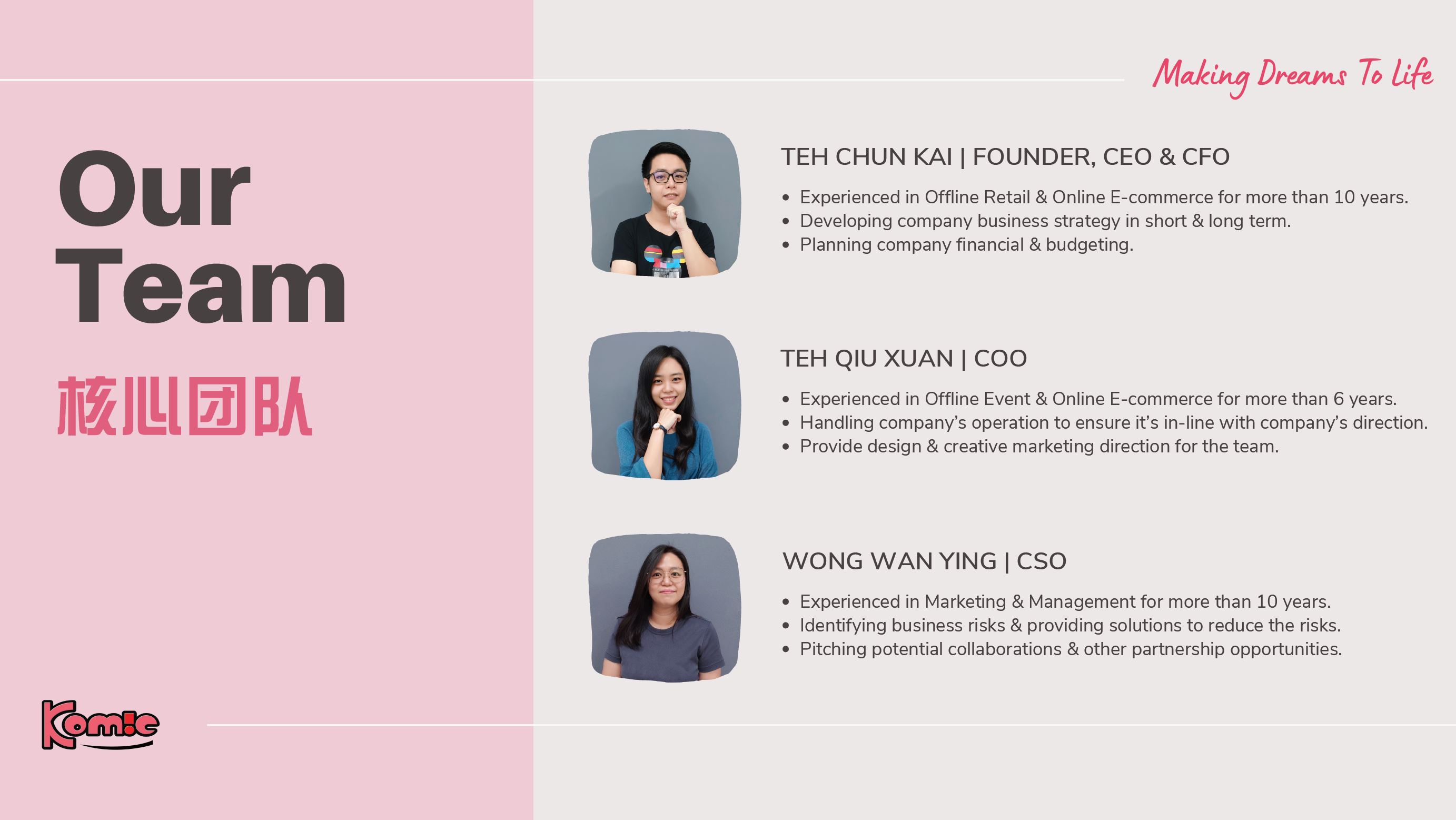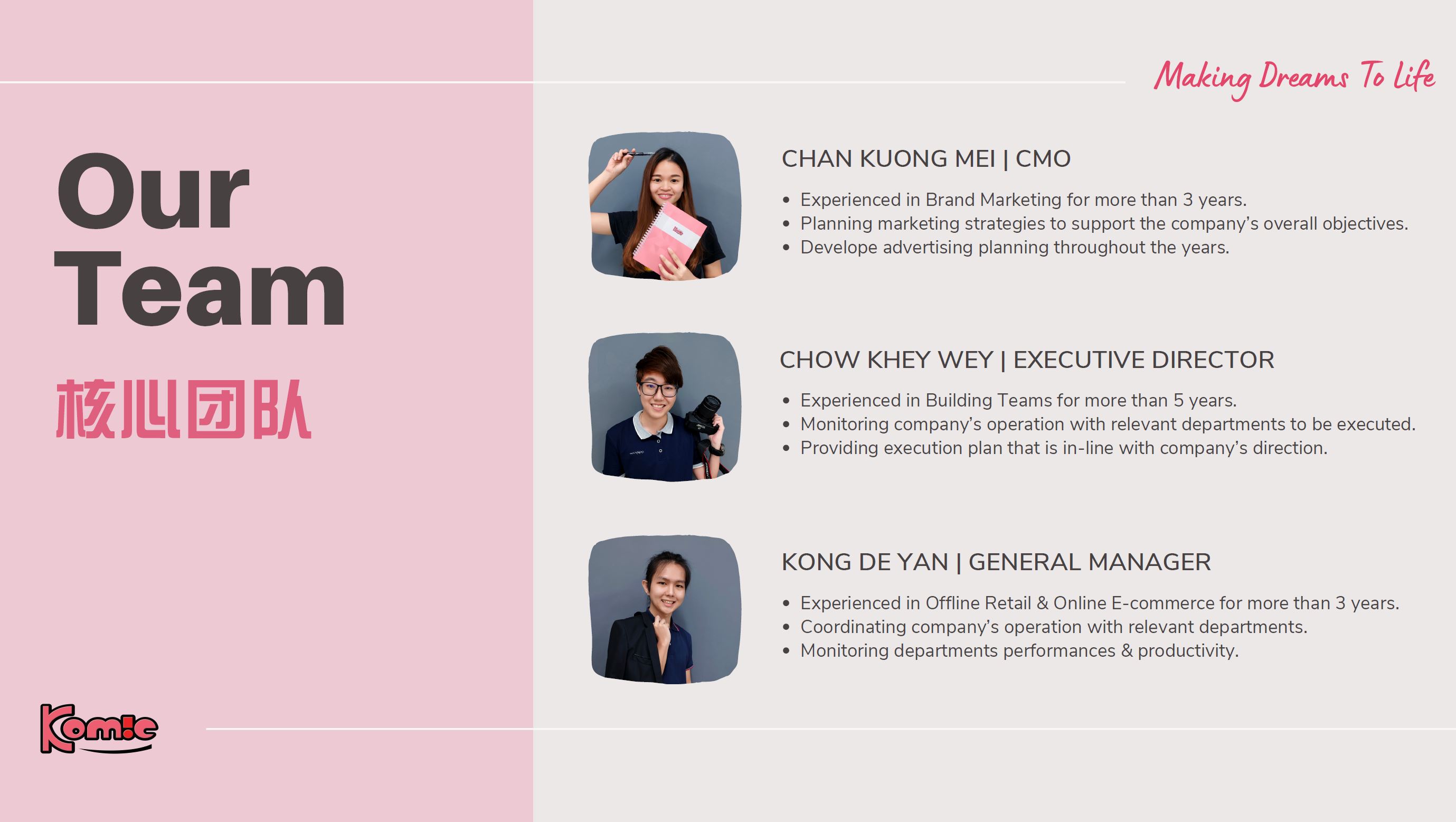 ---
Founder's Pitch Deck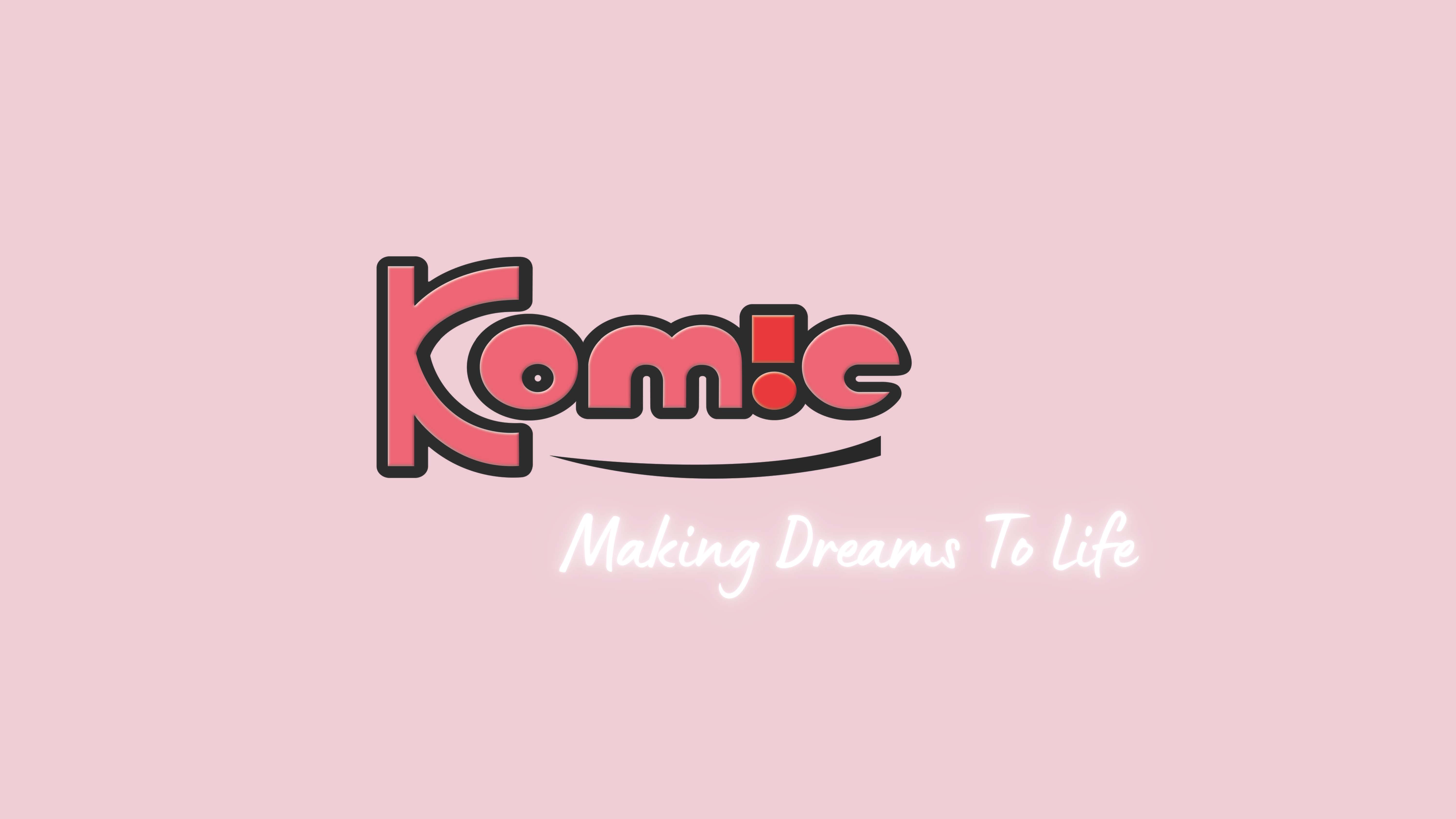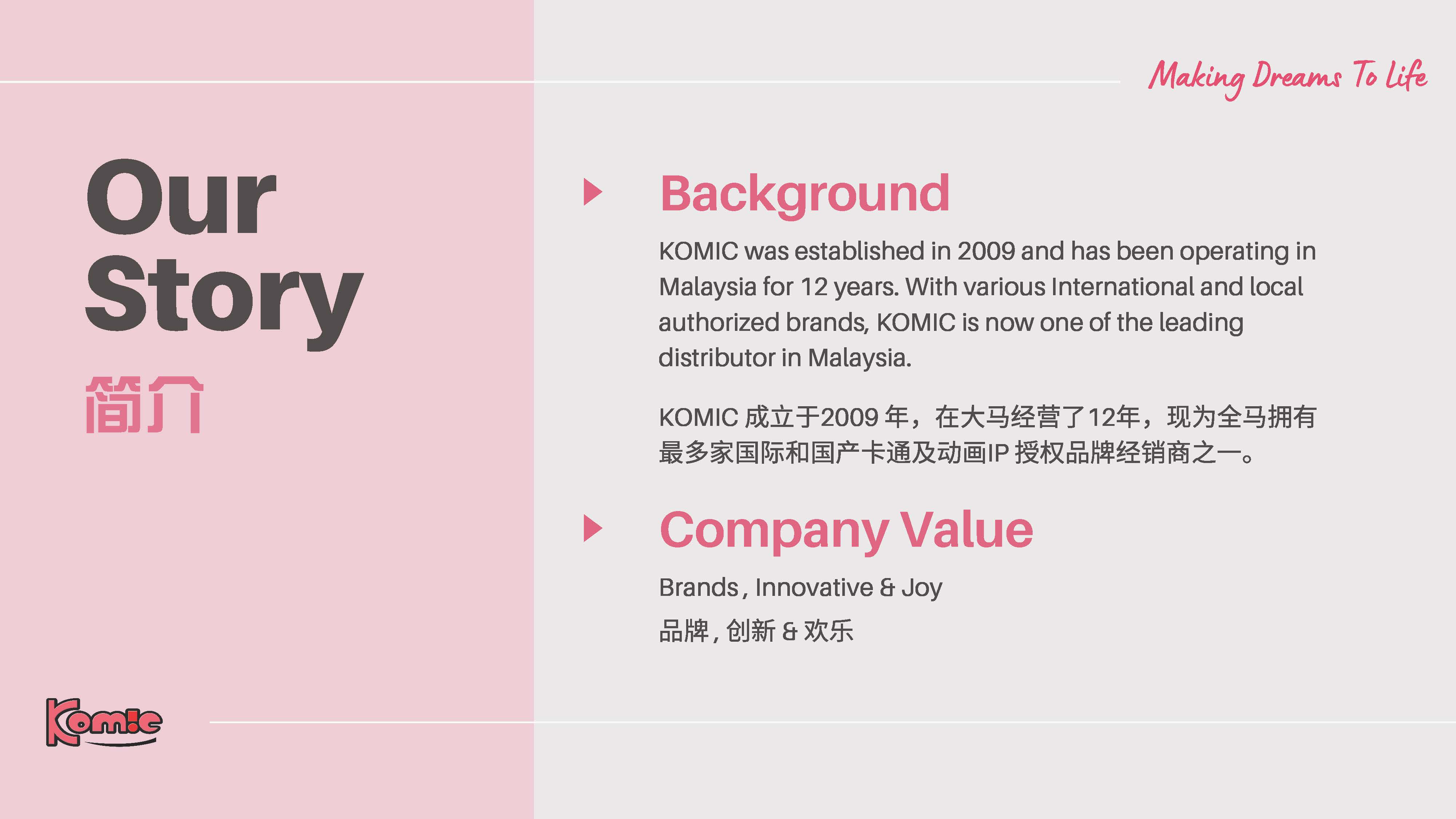 ---
For further enquiry
Please Contact Us
---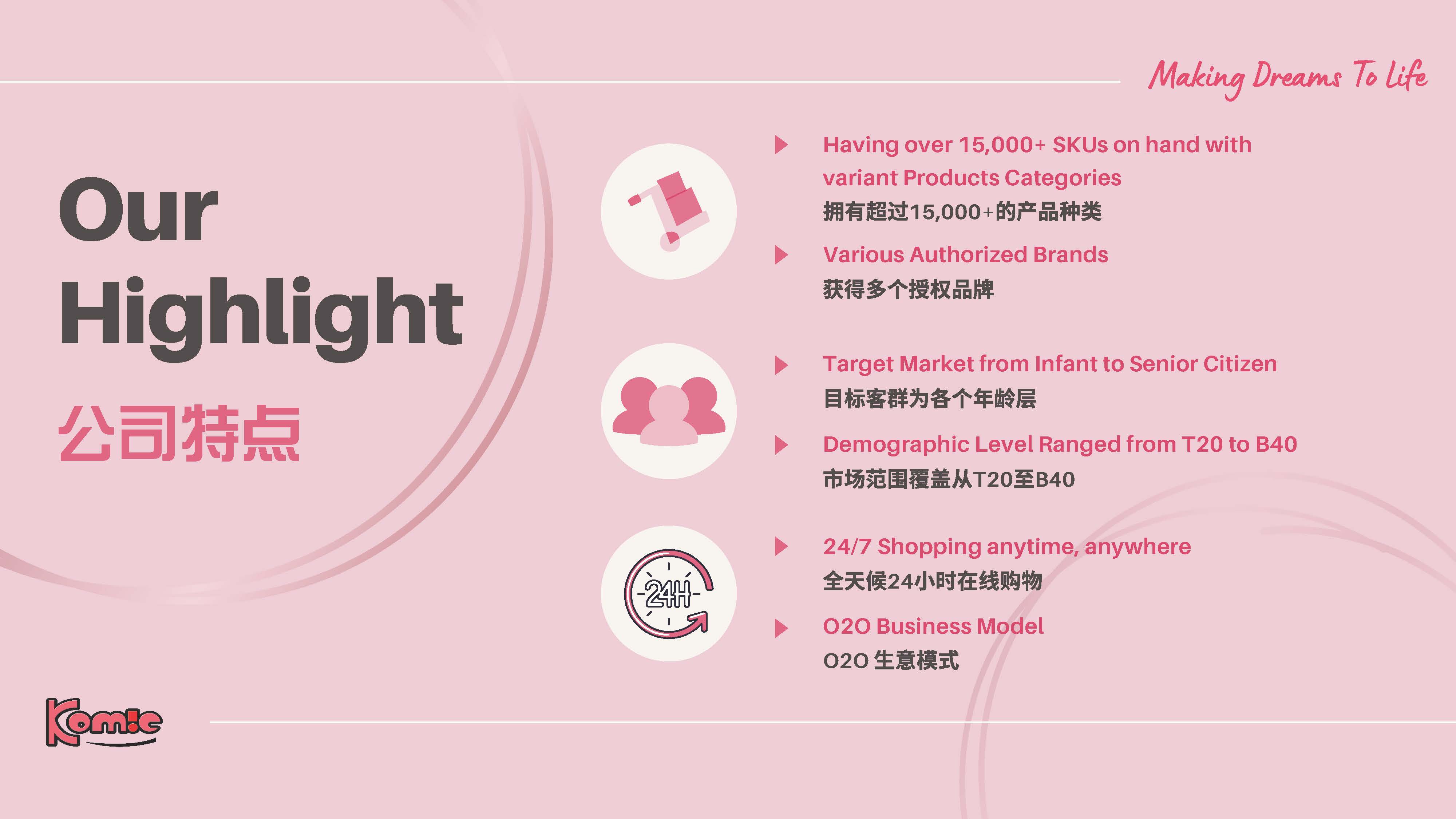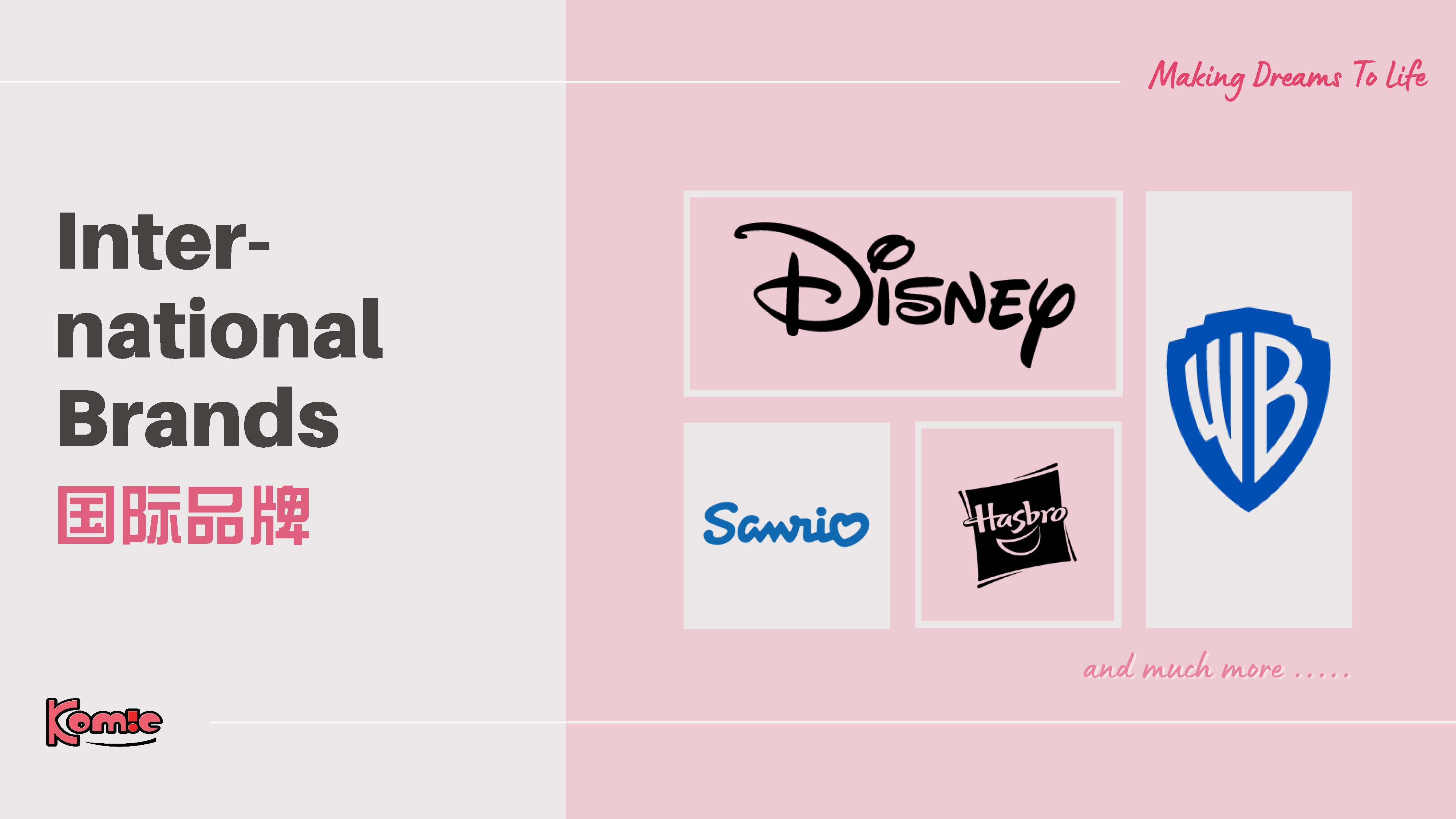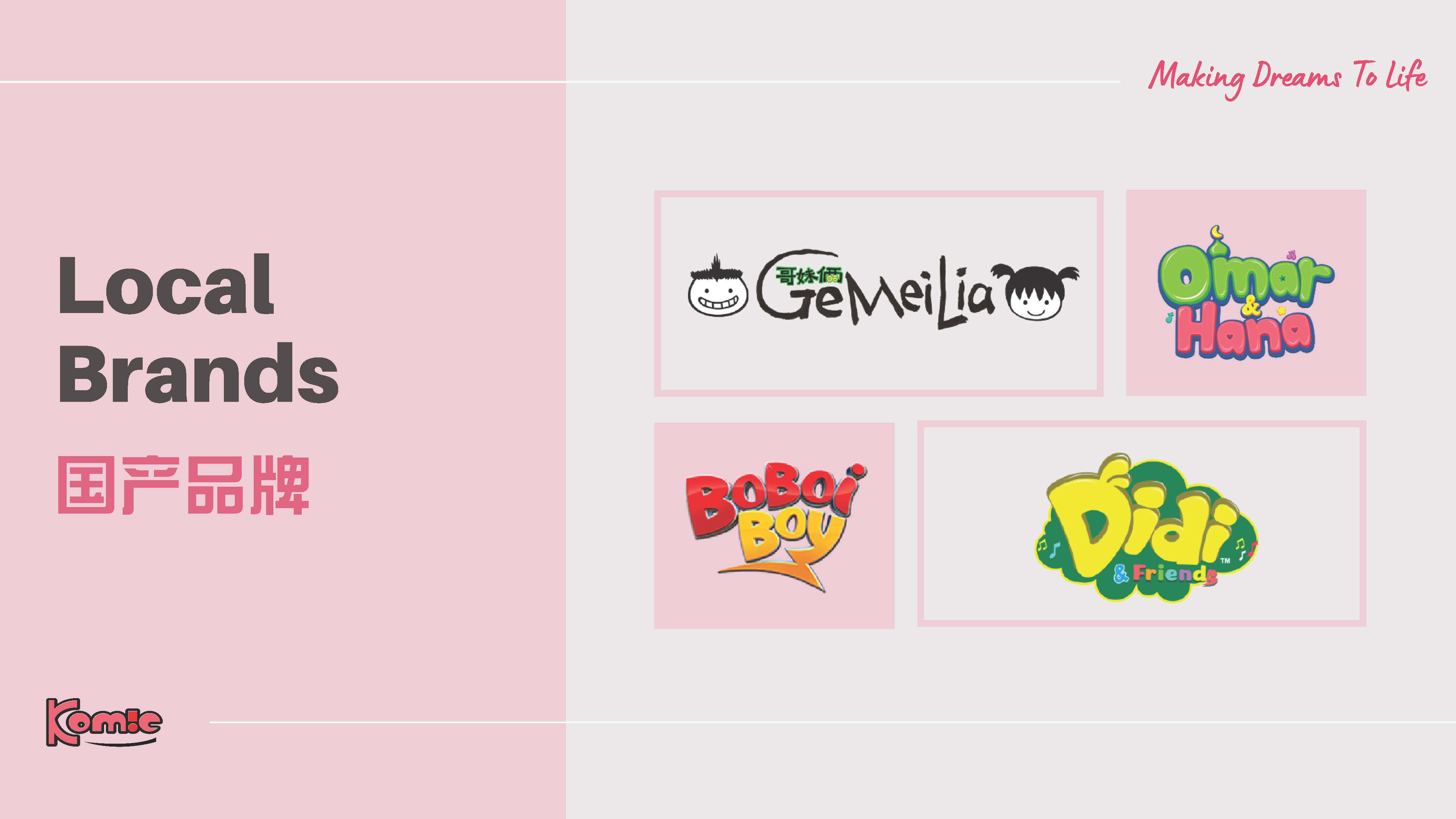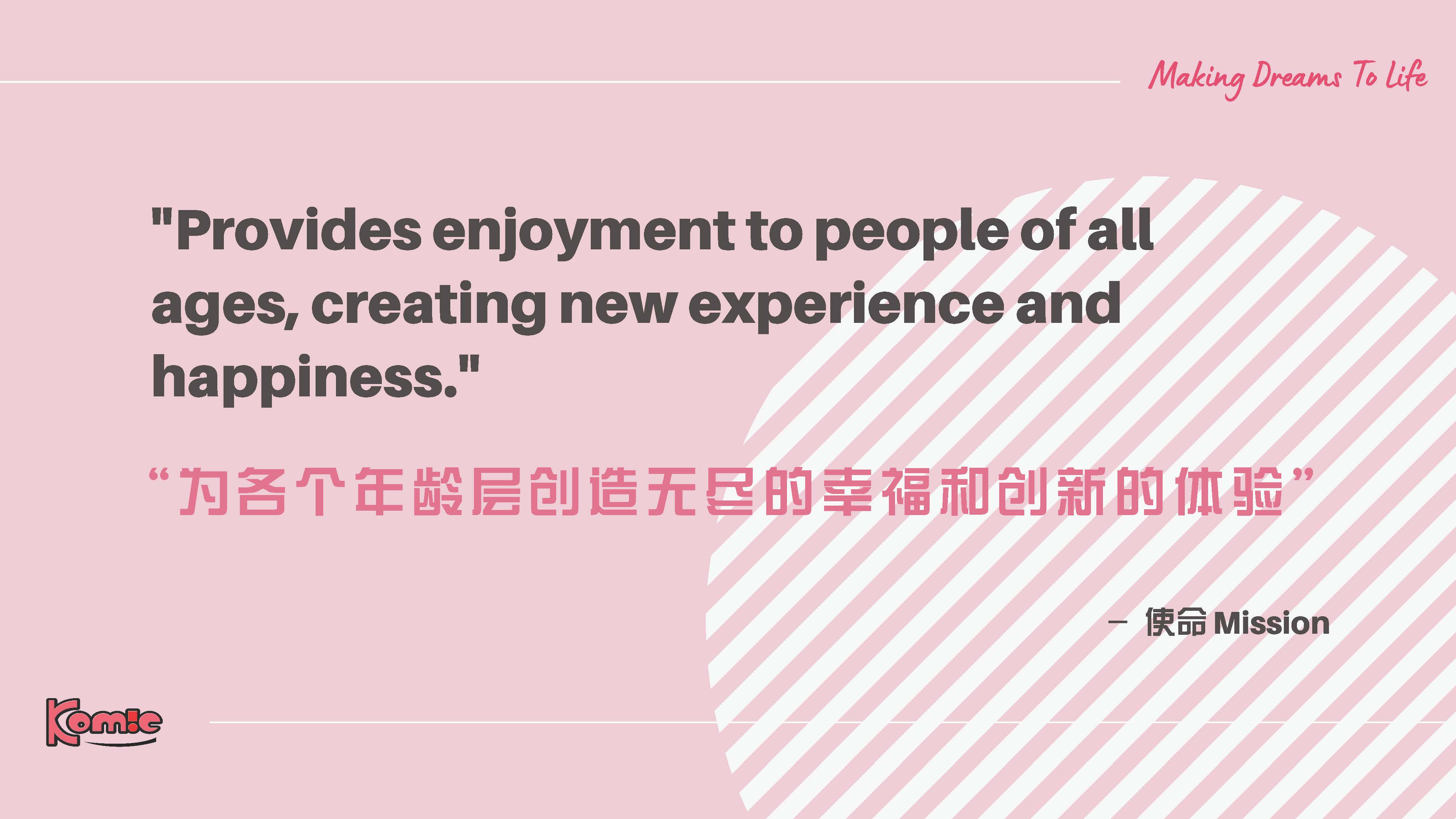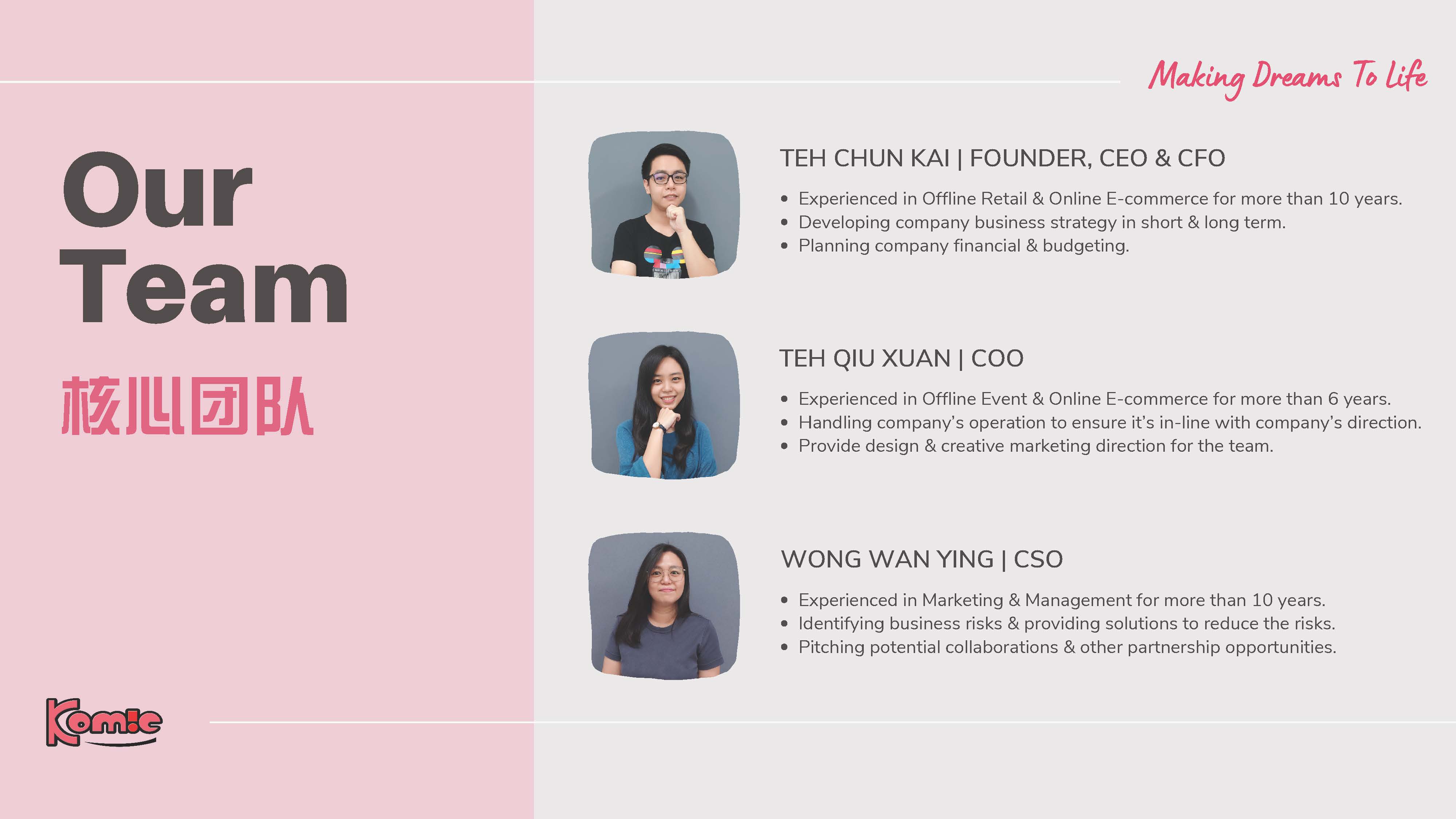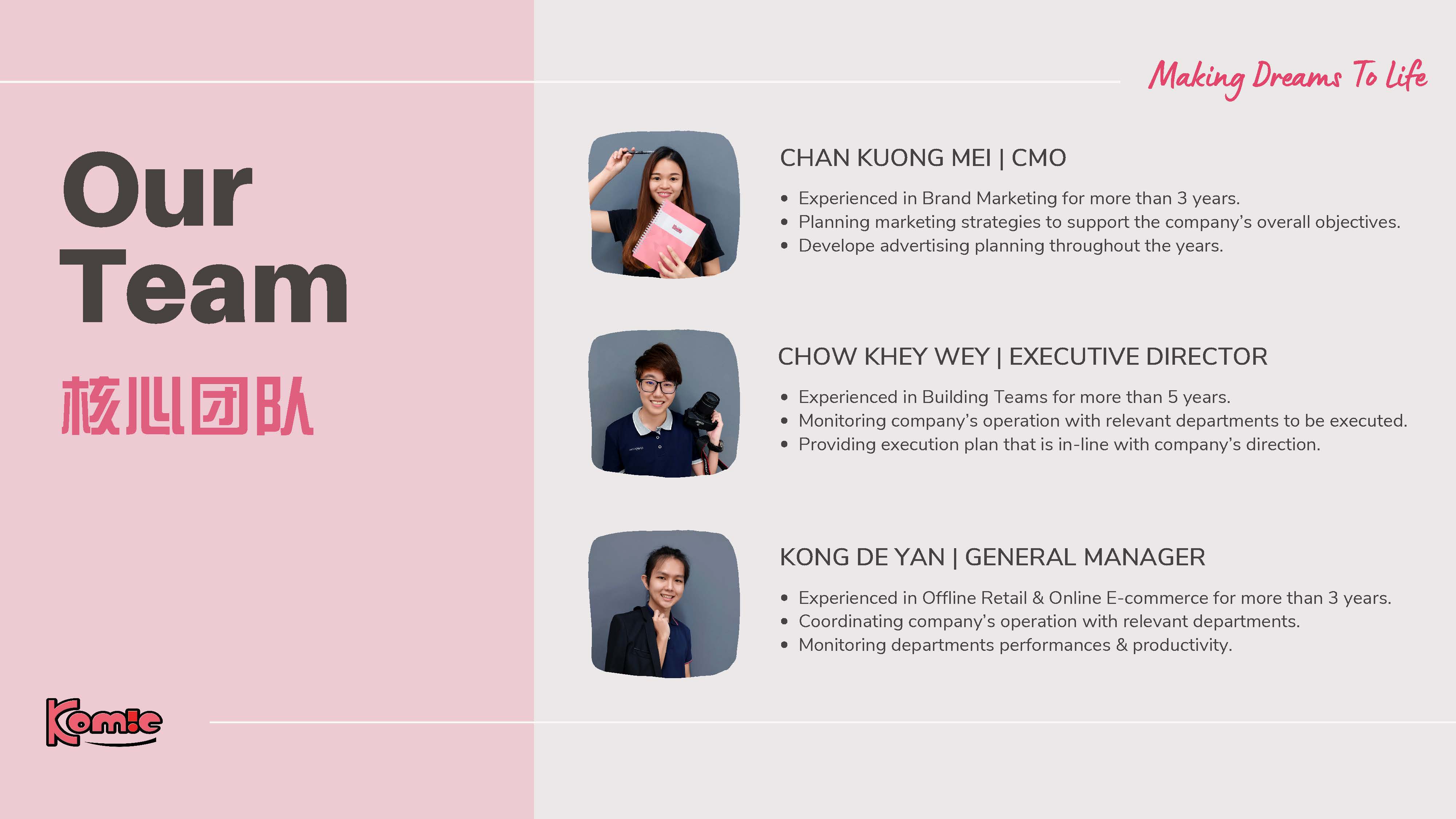 ---
For further enquiry
Please Contact Us
---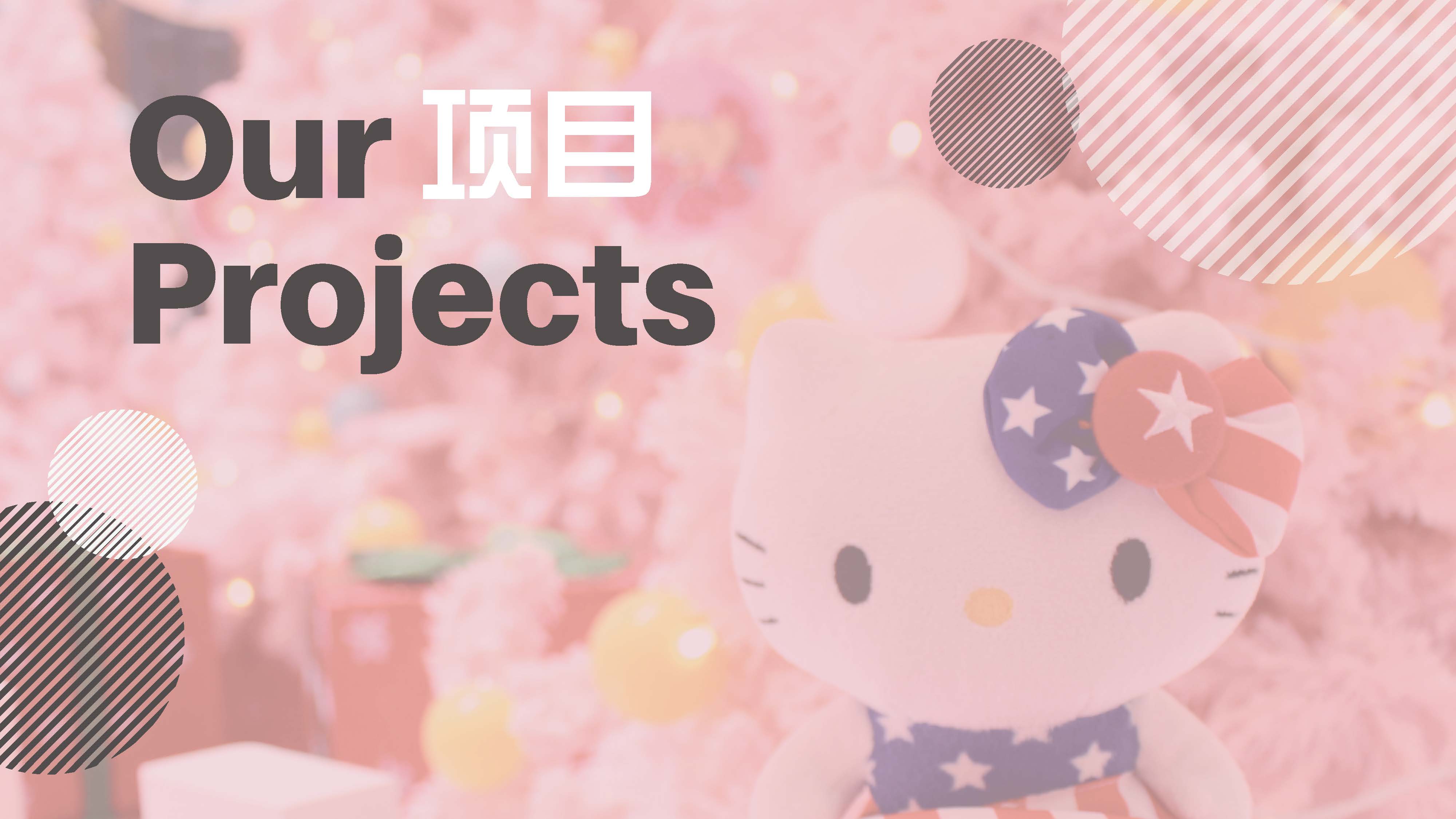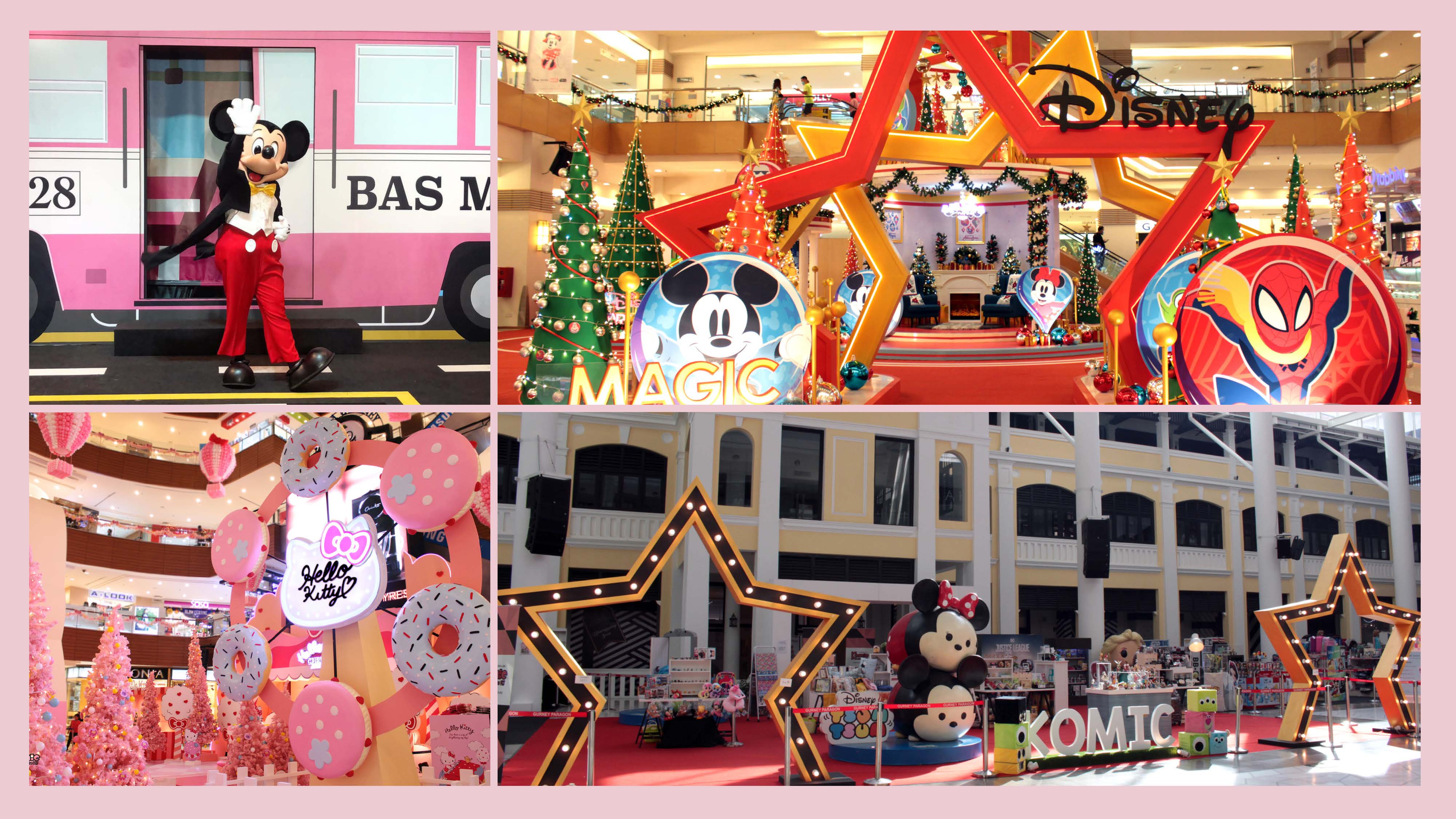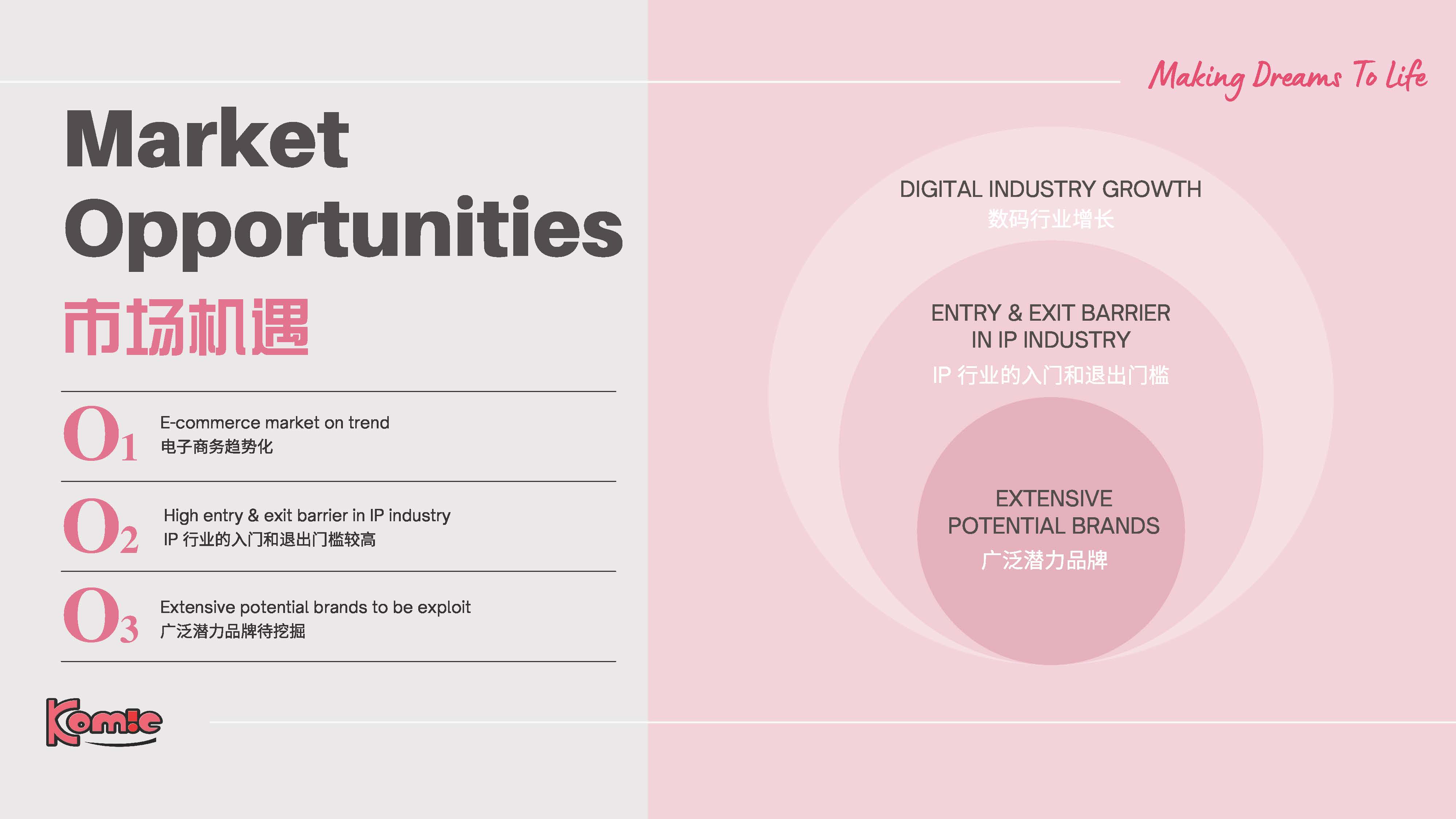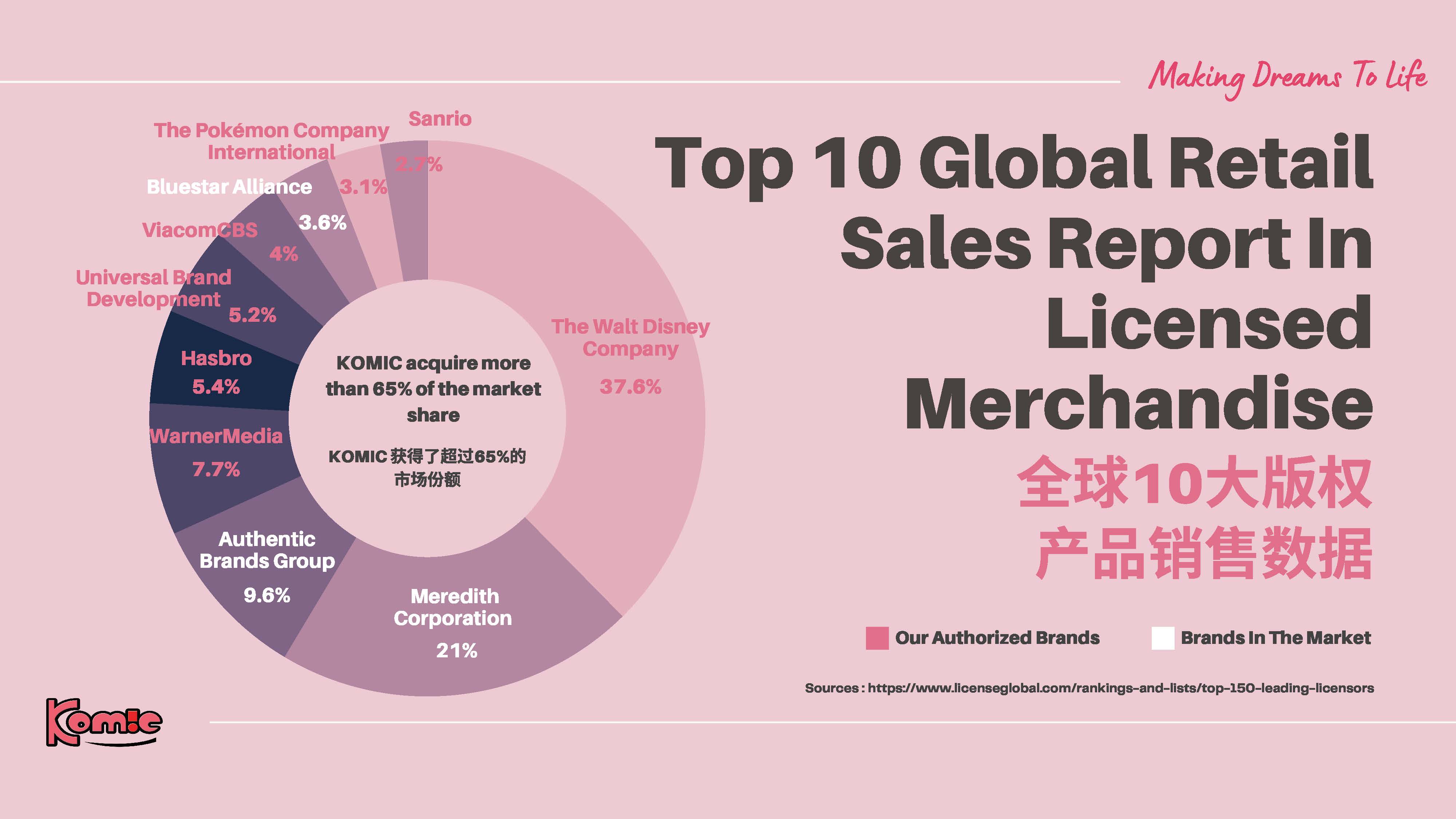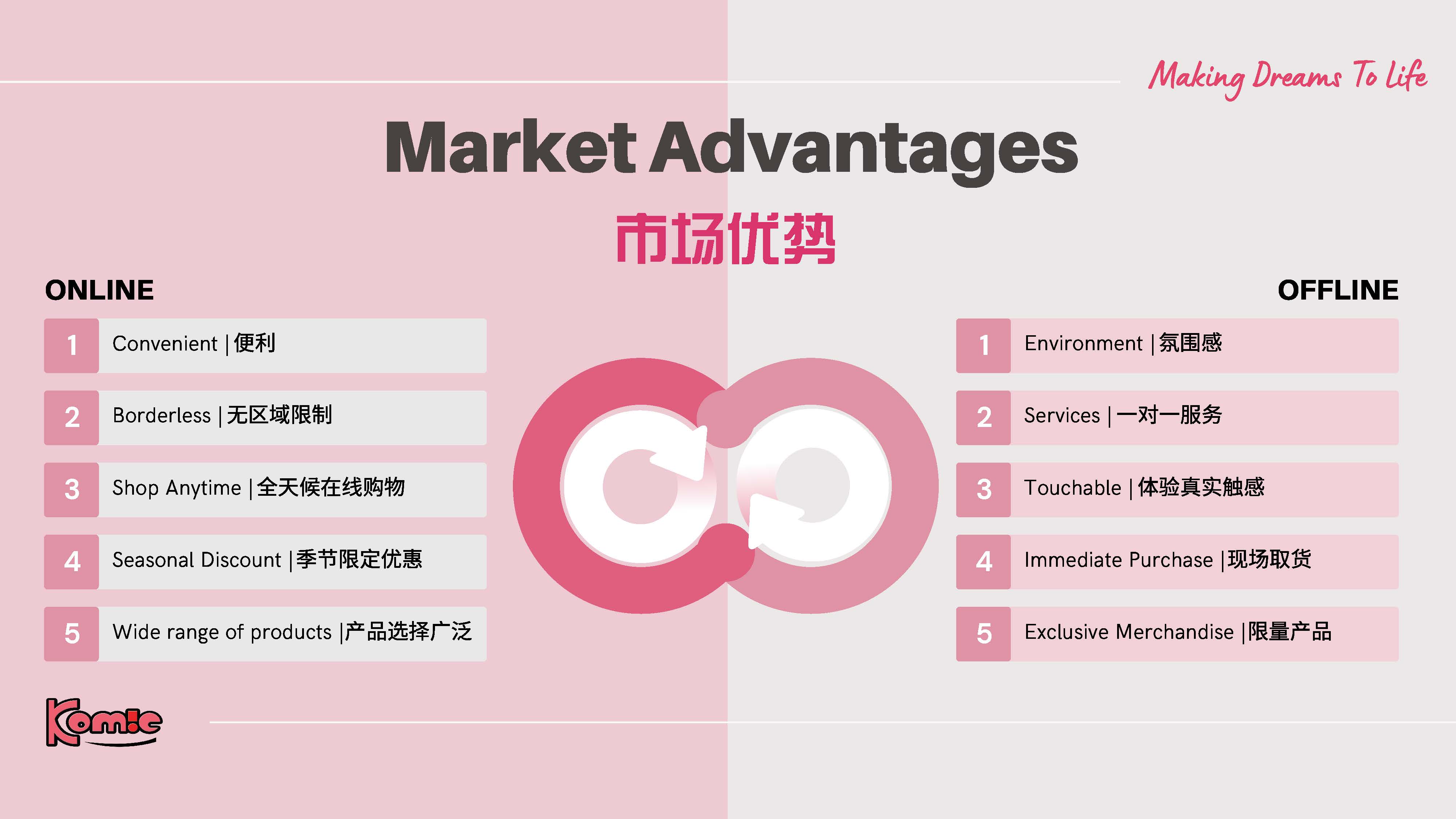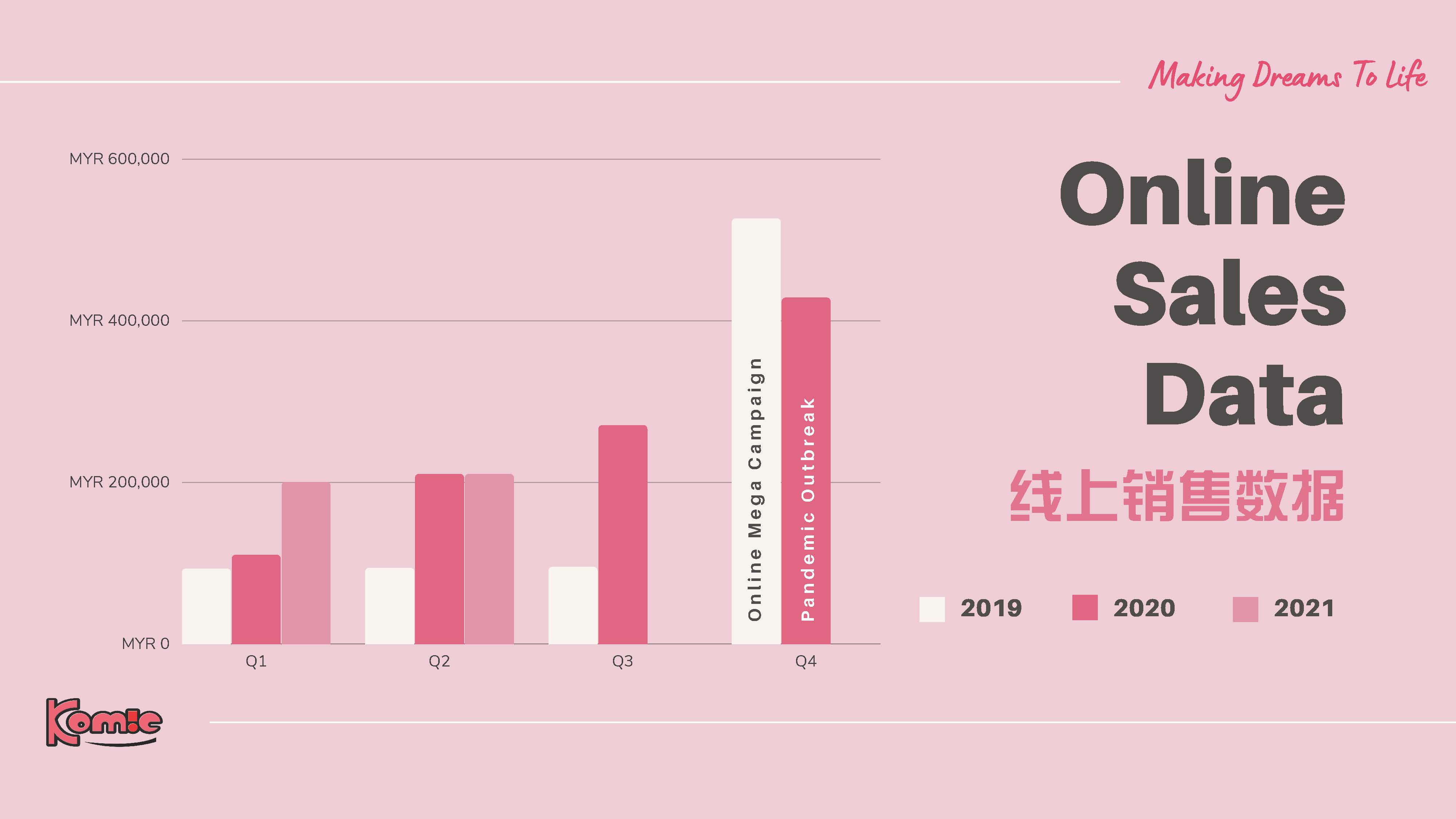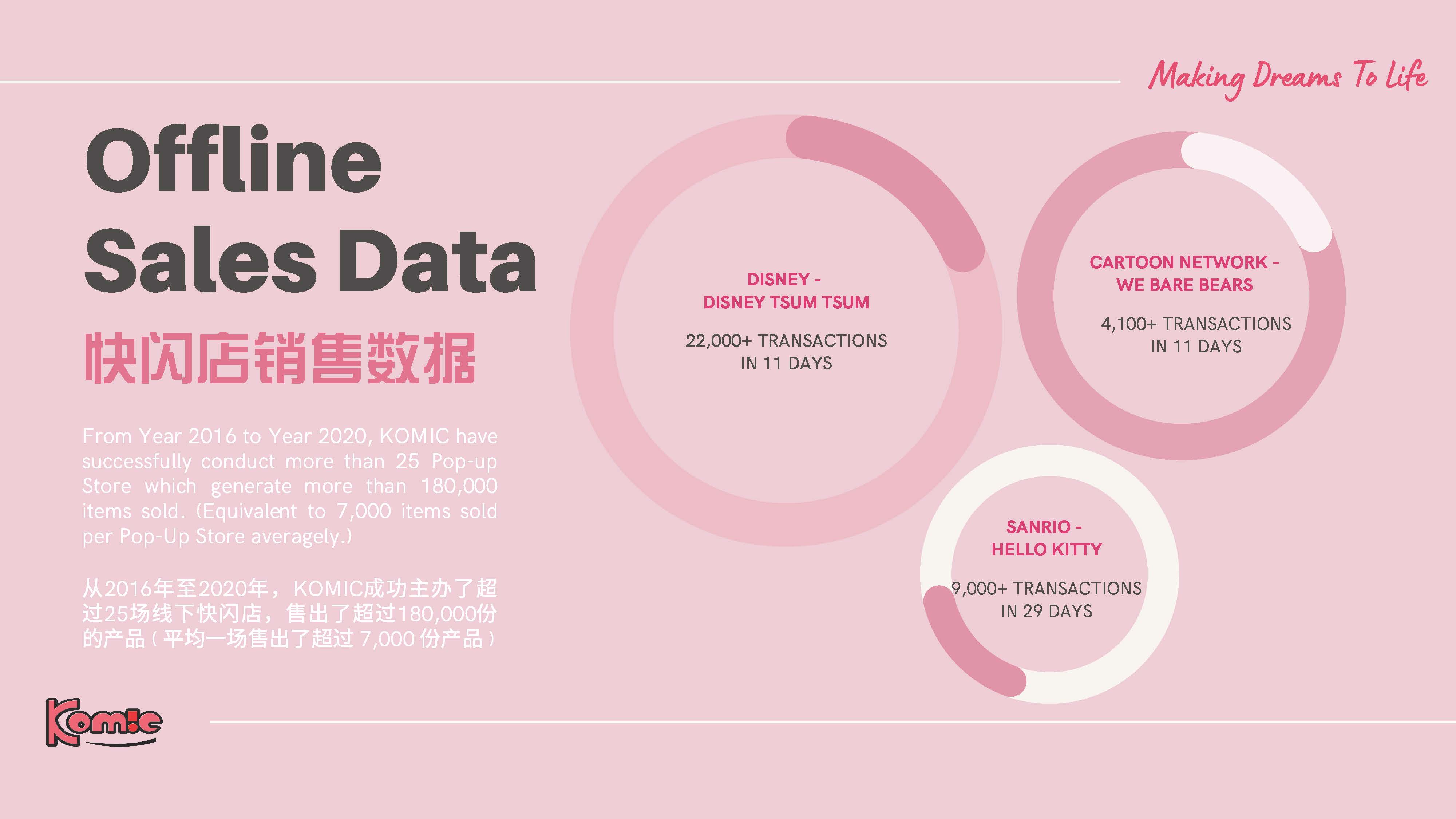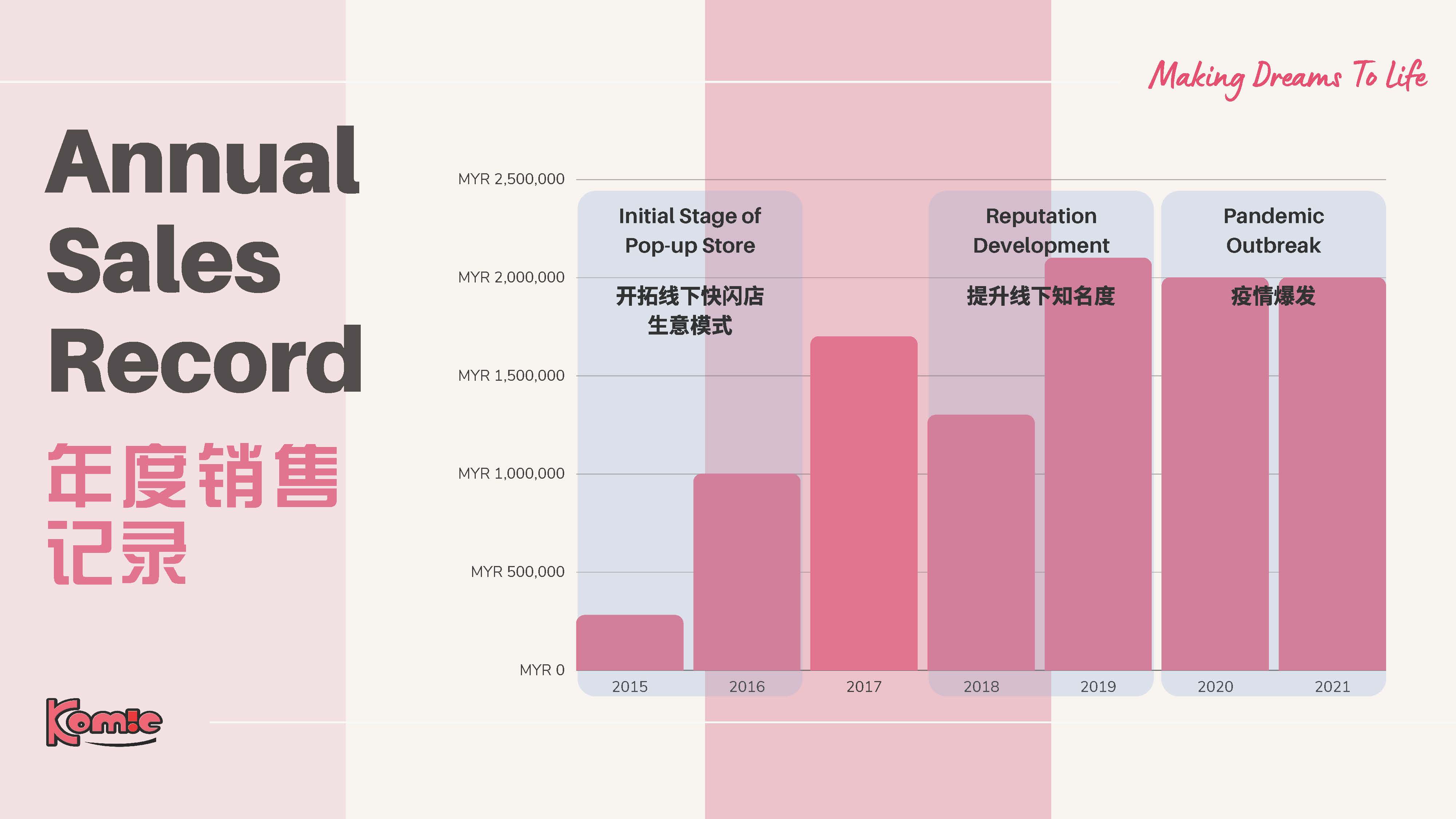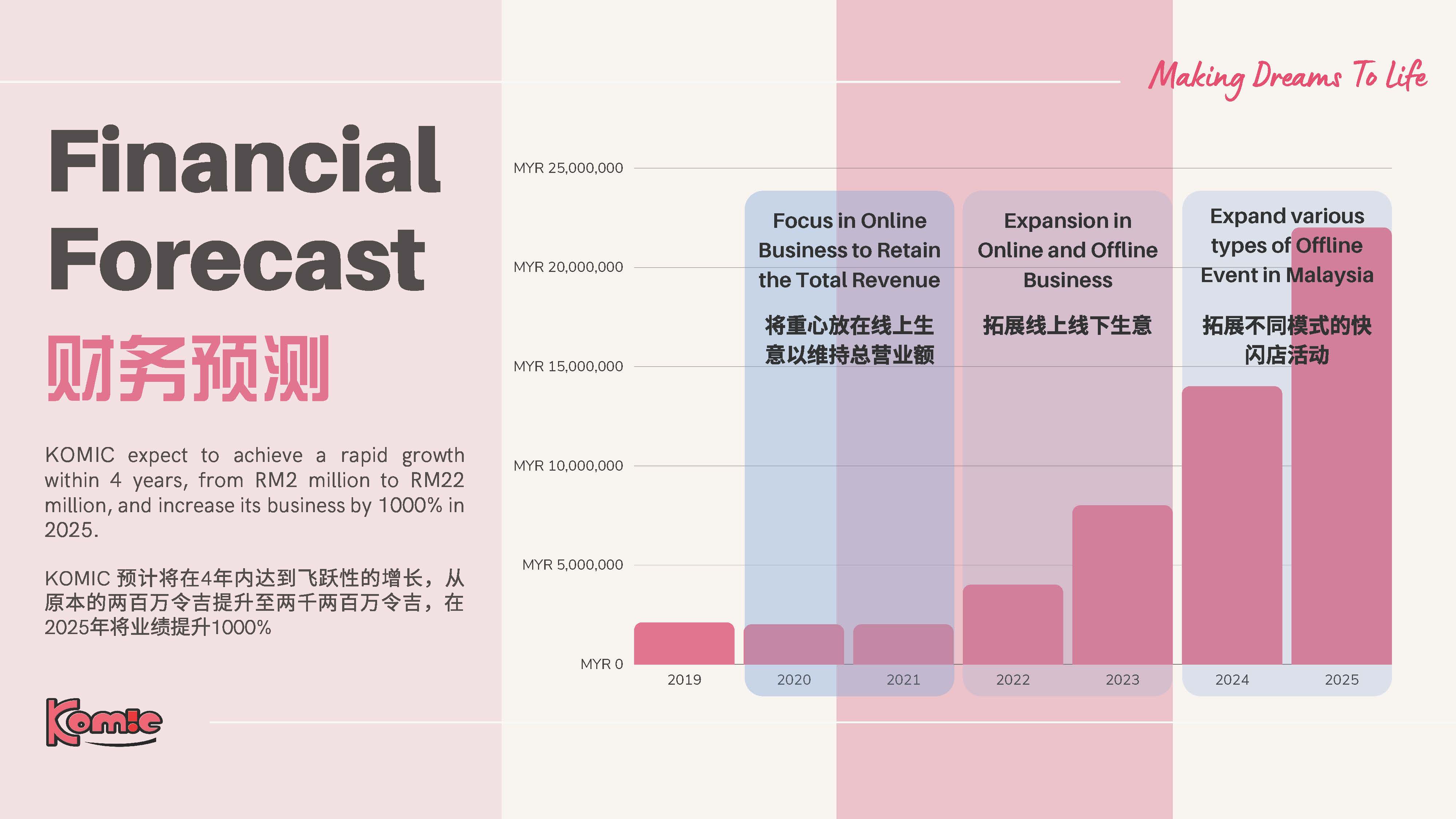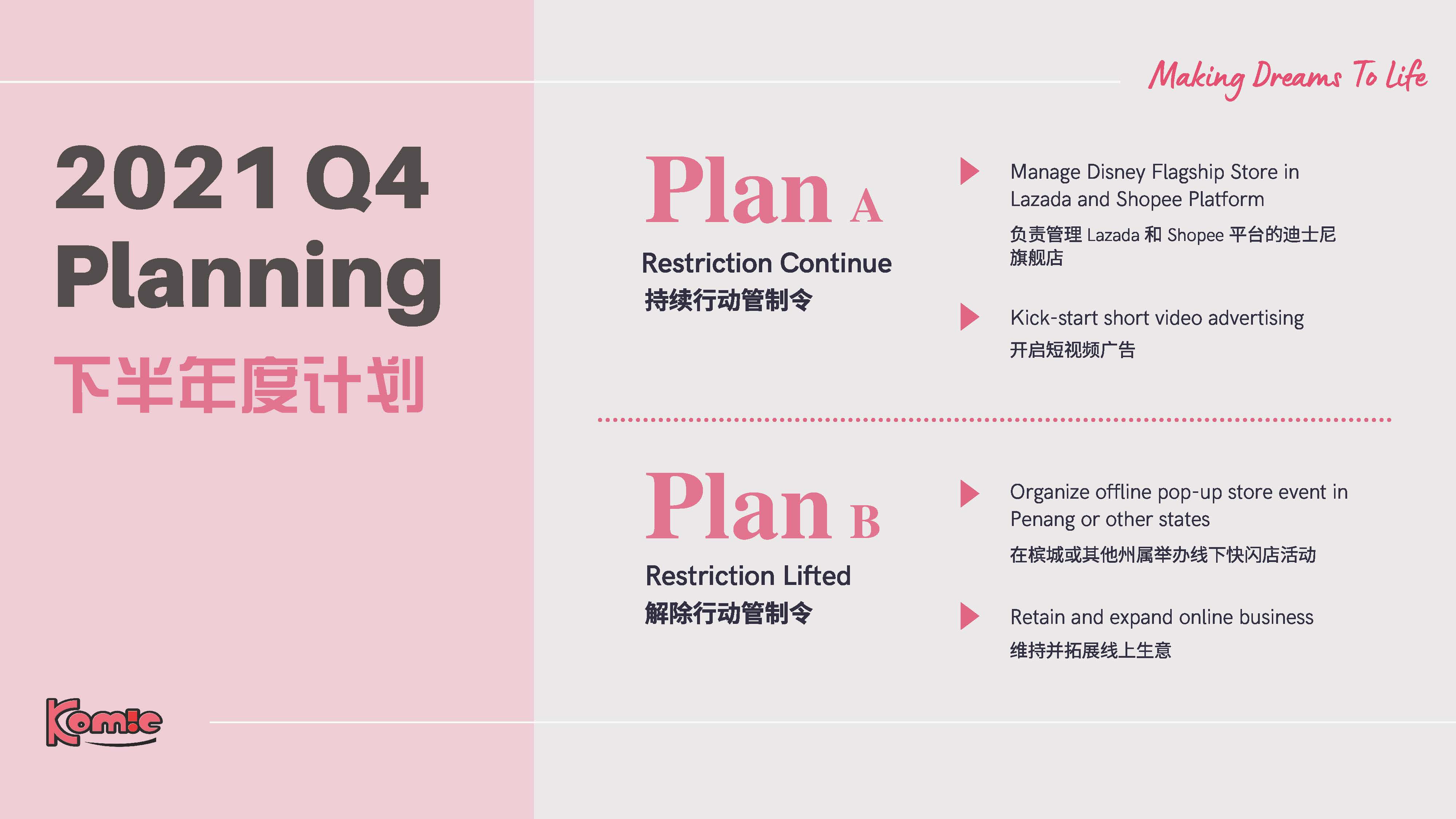 ---
For further enquiry
Please Contact Us
---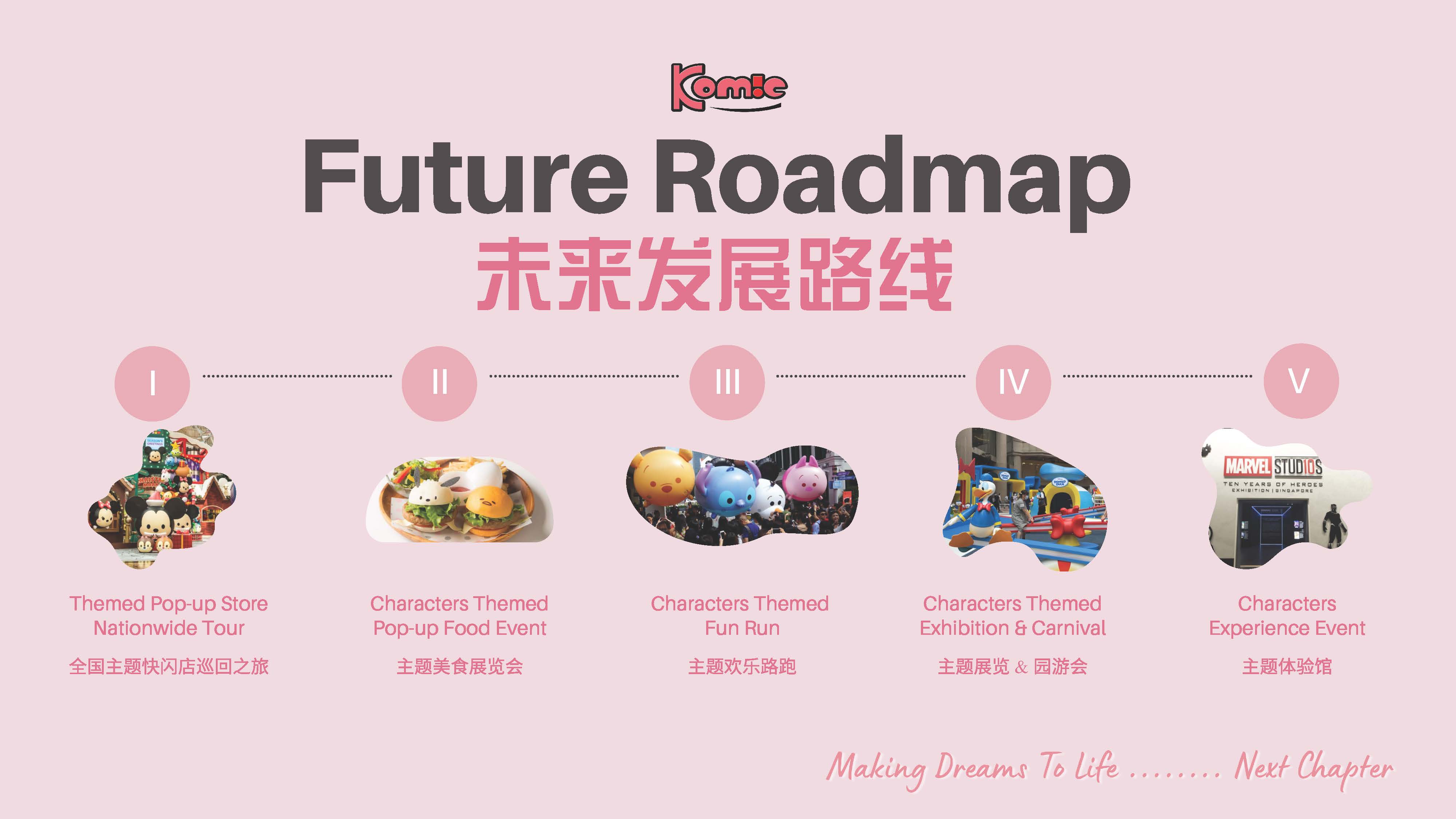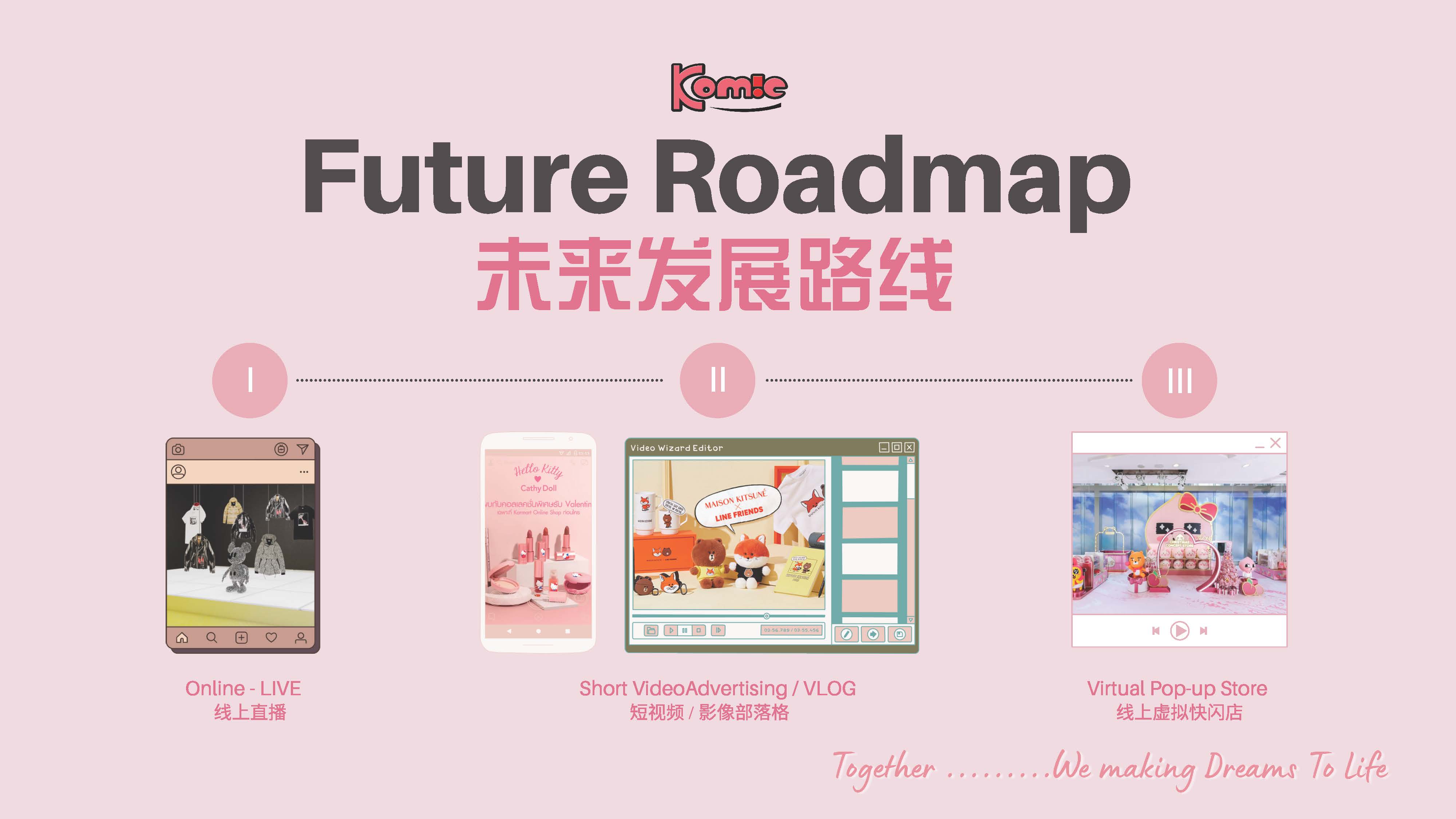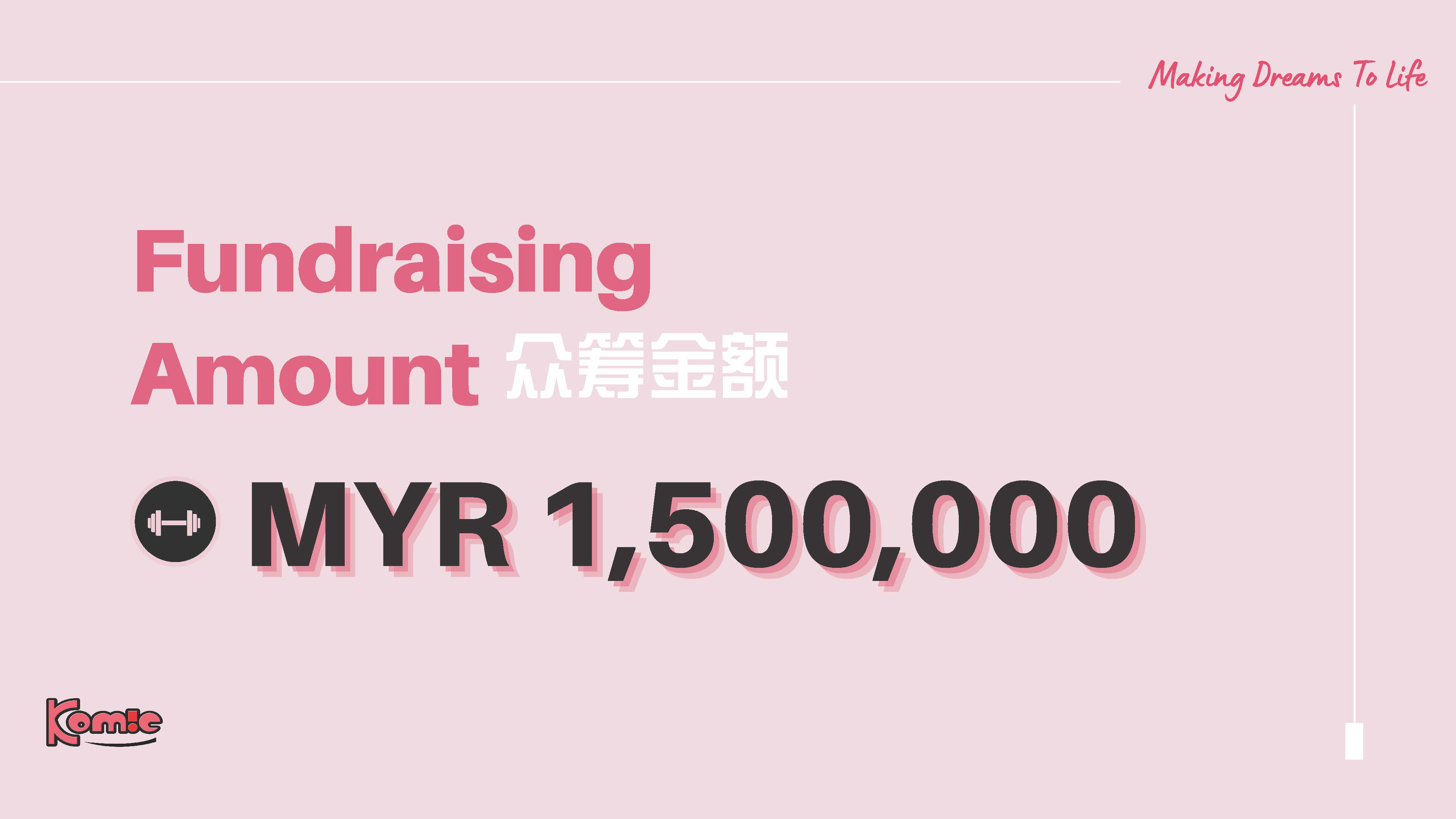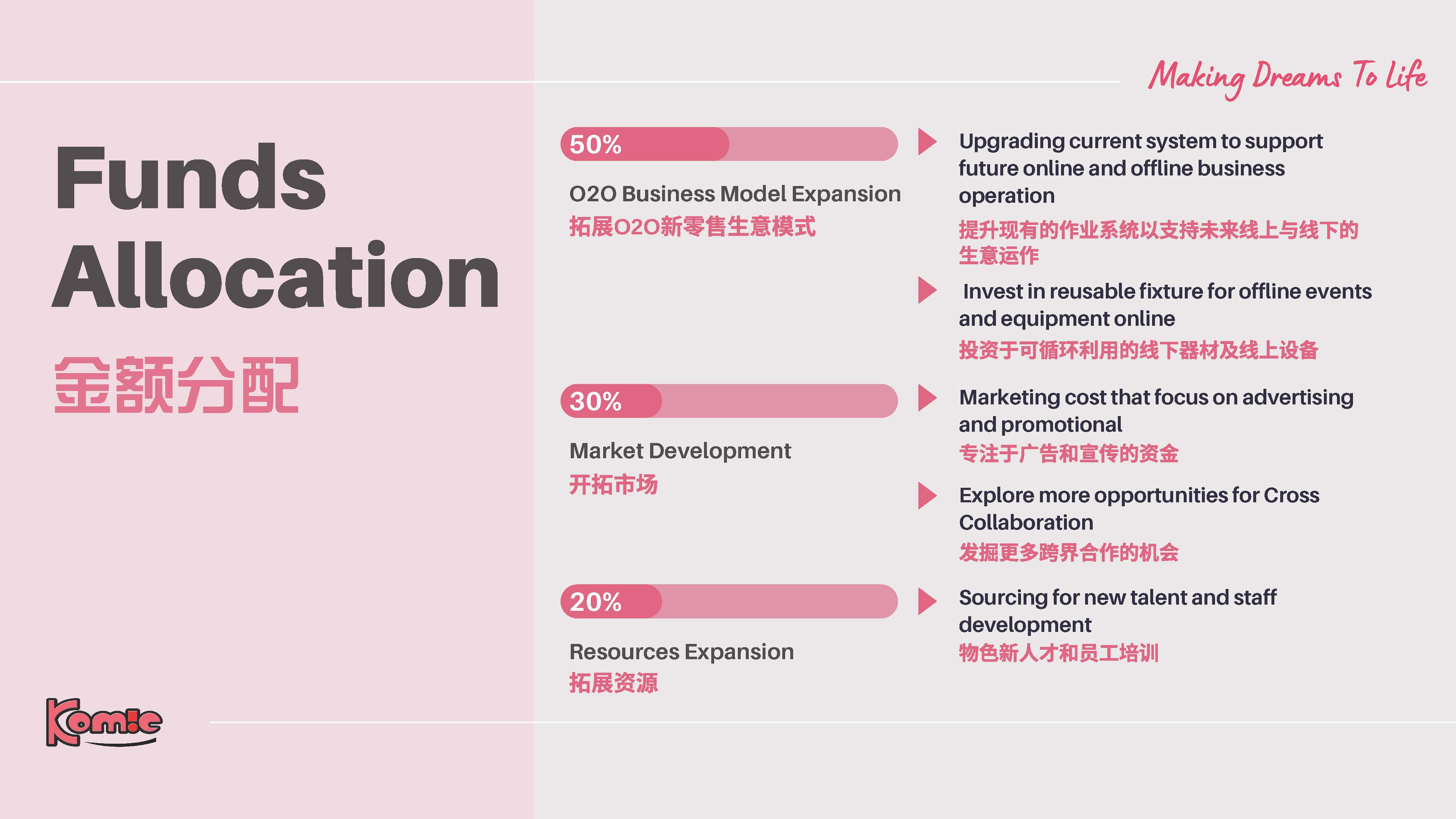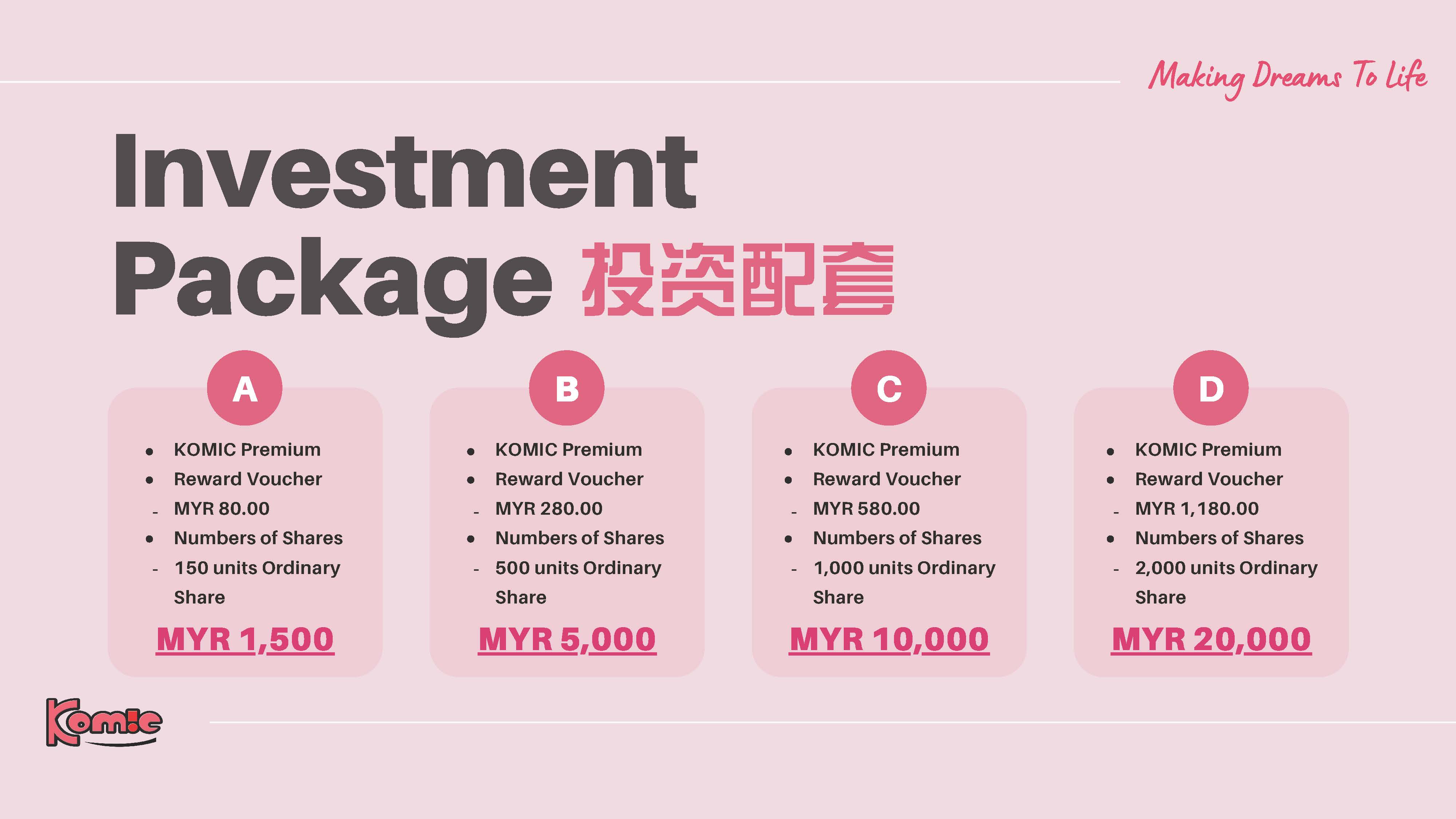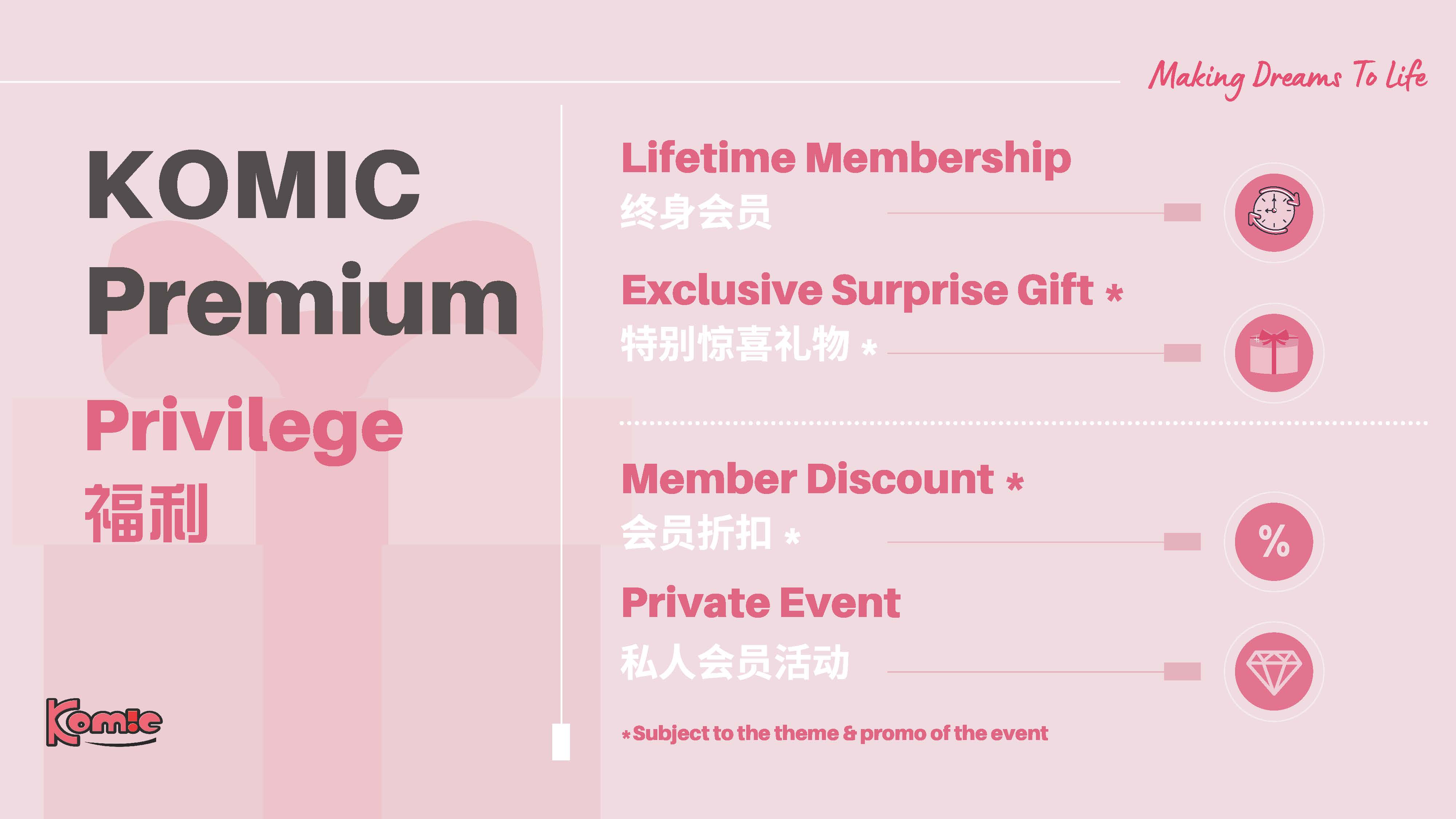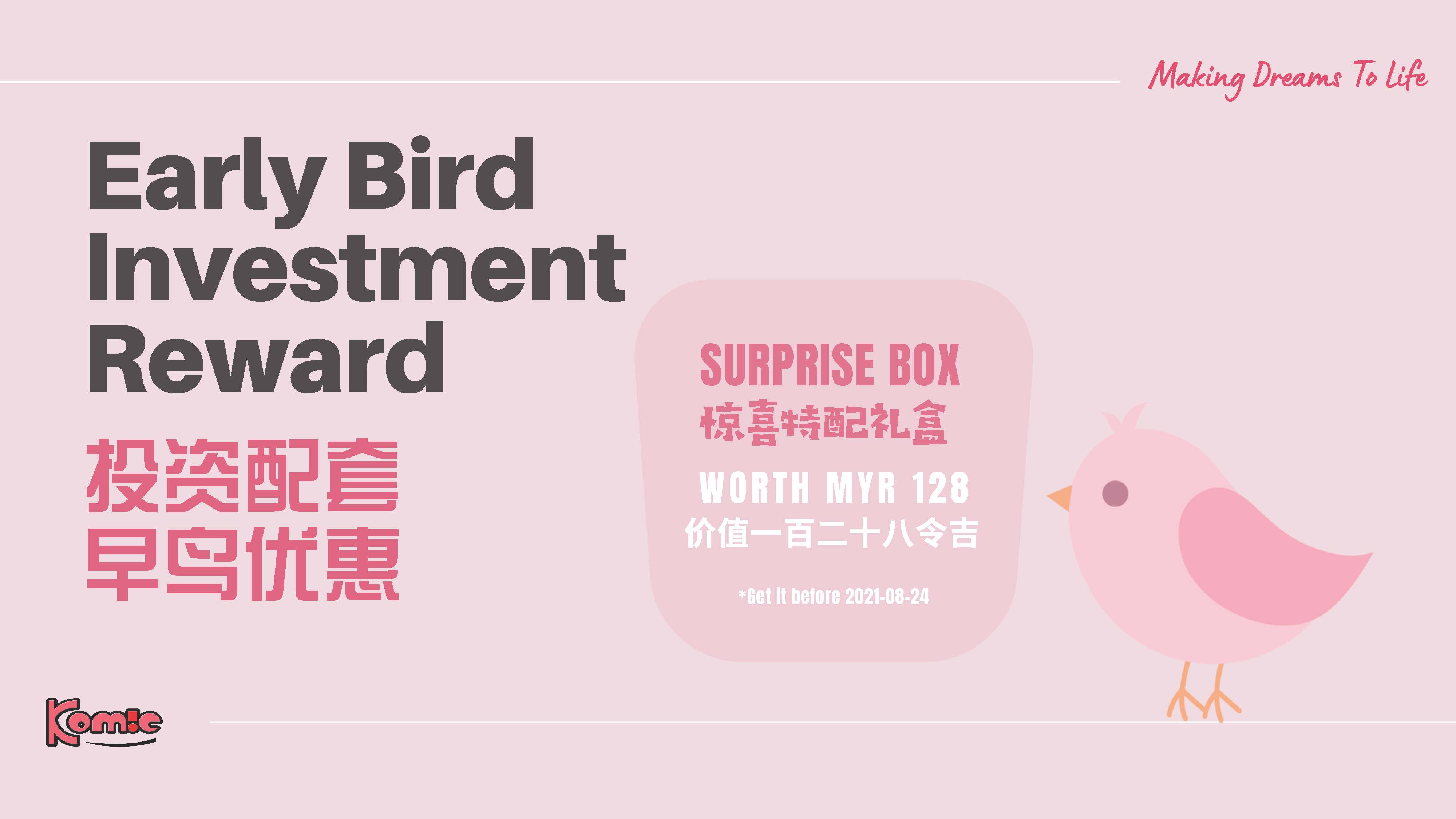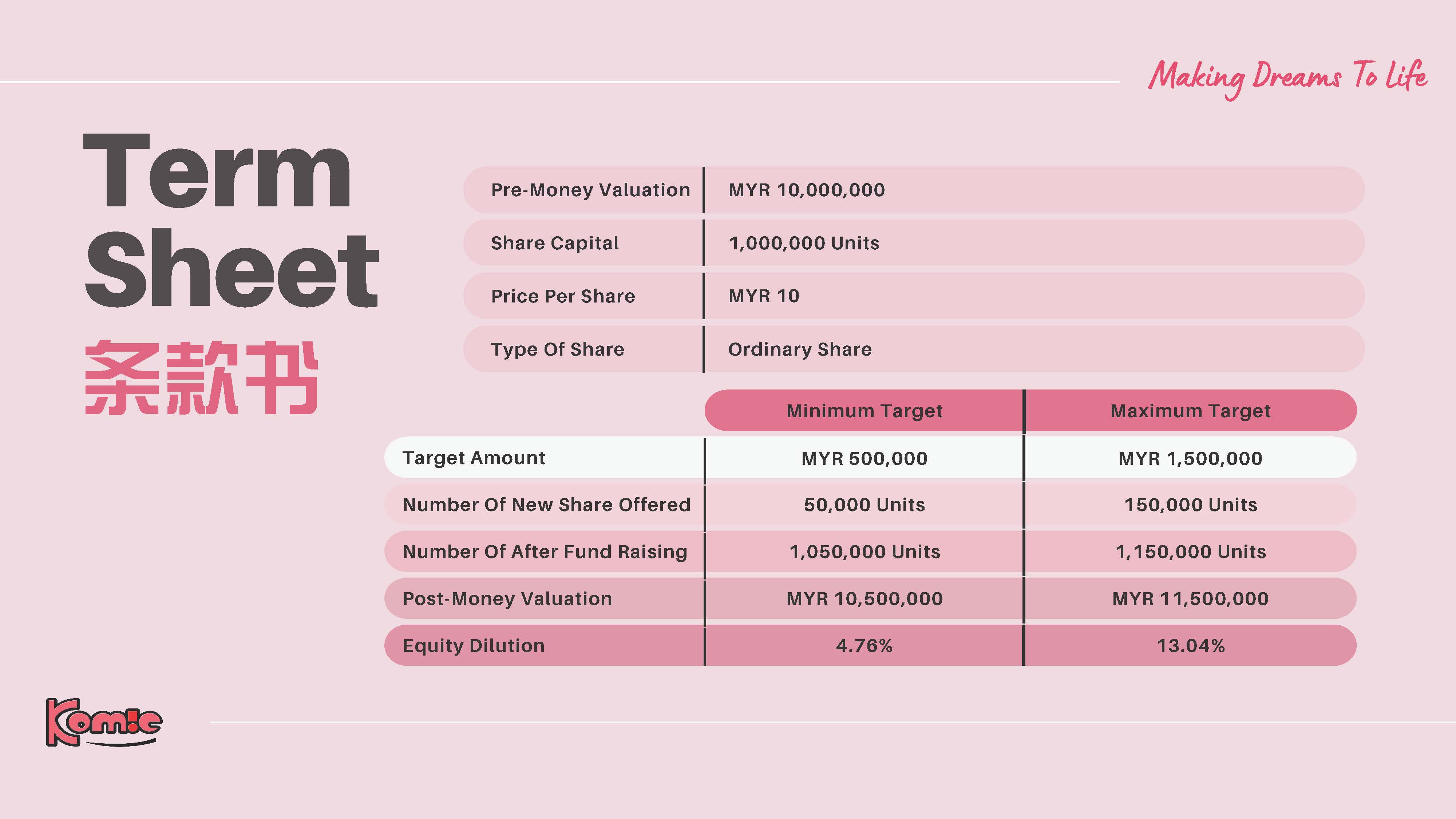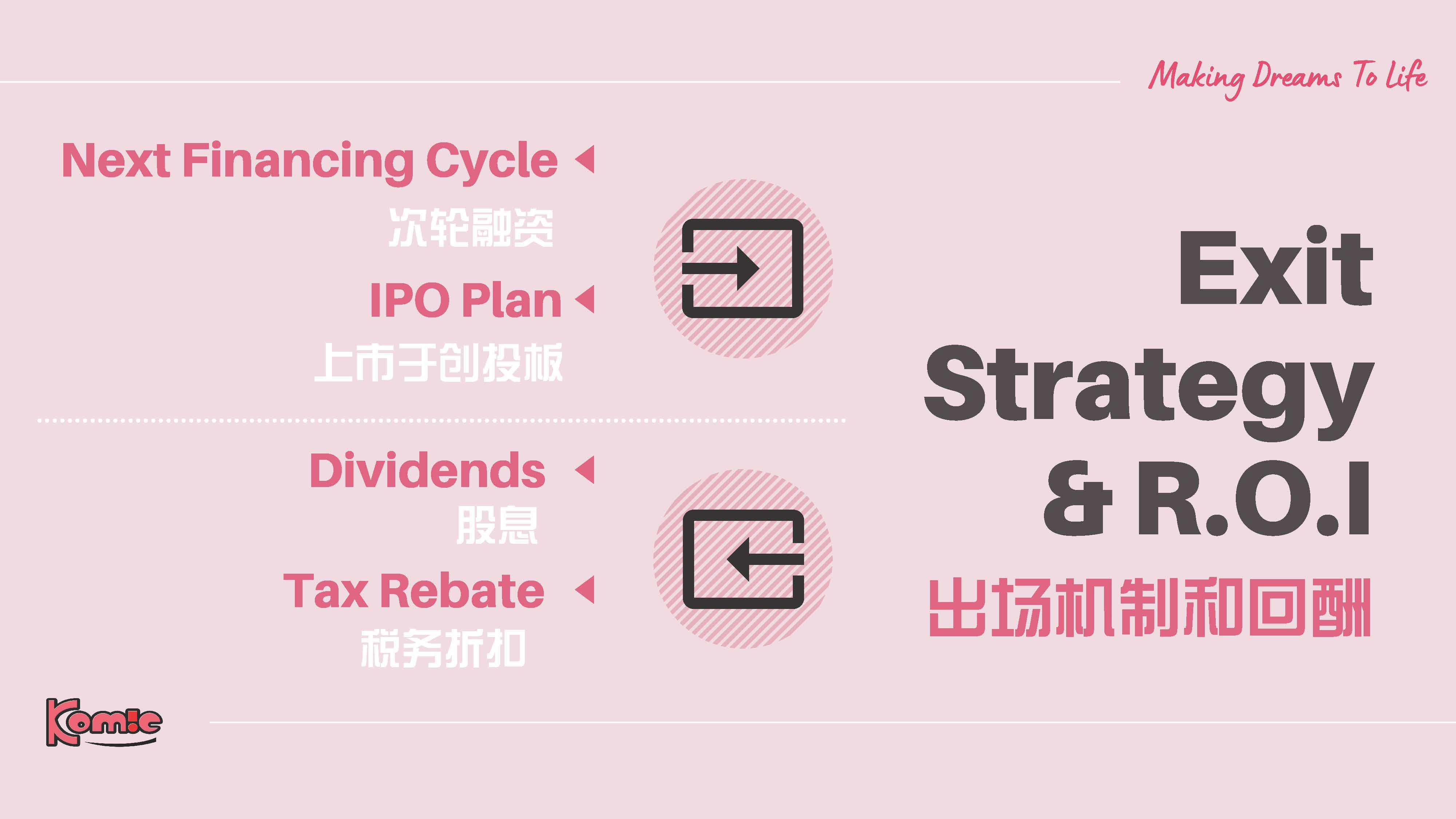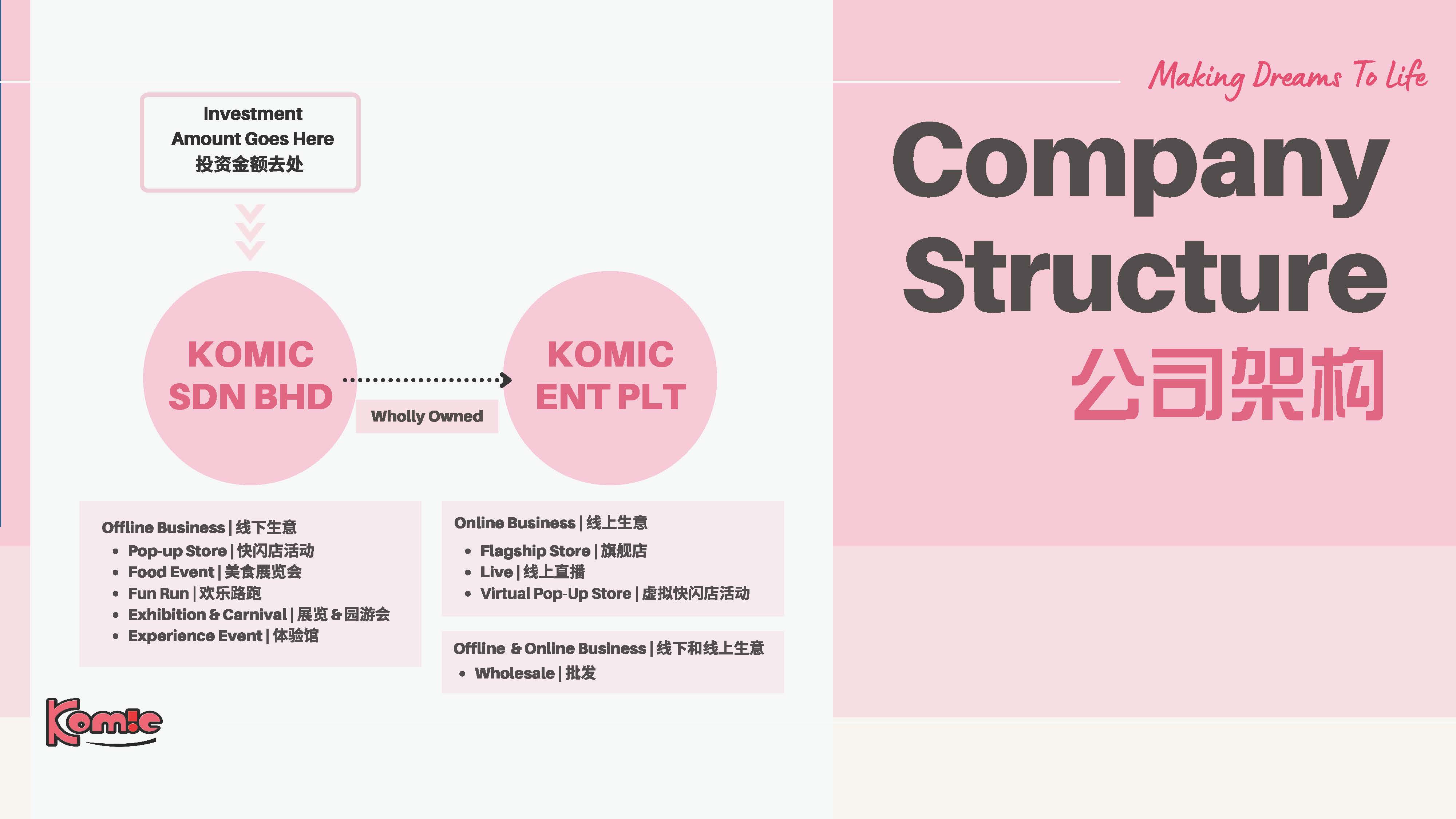 ---
For further enquiry
Please Contact Us
---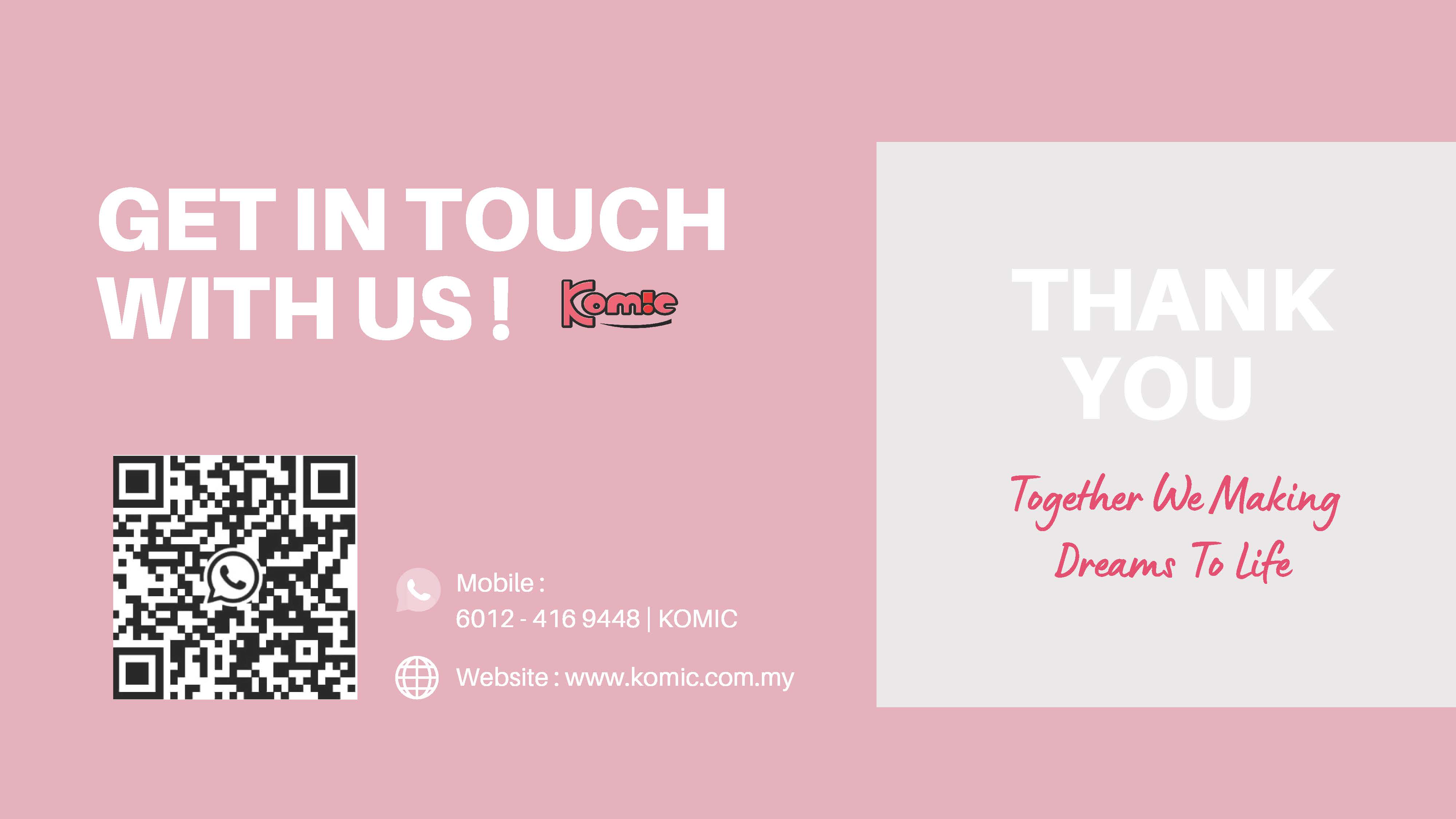 ---
欲知更多详情
请联系我们
---
品梦生活 - 把梦想生活化
将大众想要的梦想融入于现实的生活中就你现在看到这家公司 KOMIC 的一个愿景。每天早上喝的第一杯水的水杯,上班上课用的包包,陪你走到不同地方的那双鞋,到晚上睡觉你穿它入睡的睡衣和拥你入眠的棉被,在这些每天看似普通的日子里加入那让你快乐的梦想元素,哪怕只有一点点的点缀,都会令人心情的愉悦些,让你觉得这普通的生活其实也可以变得精彩些。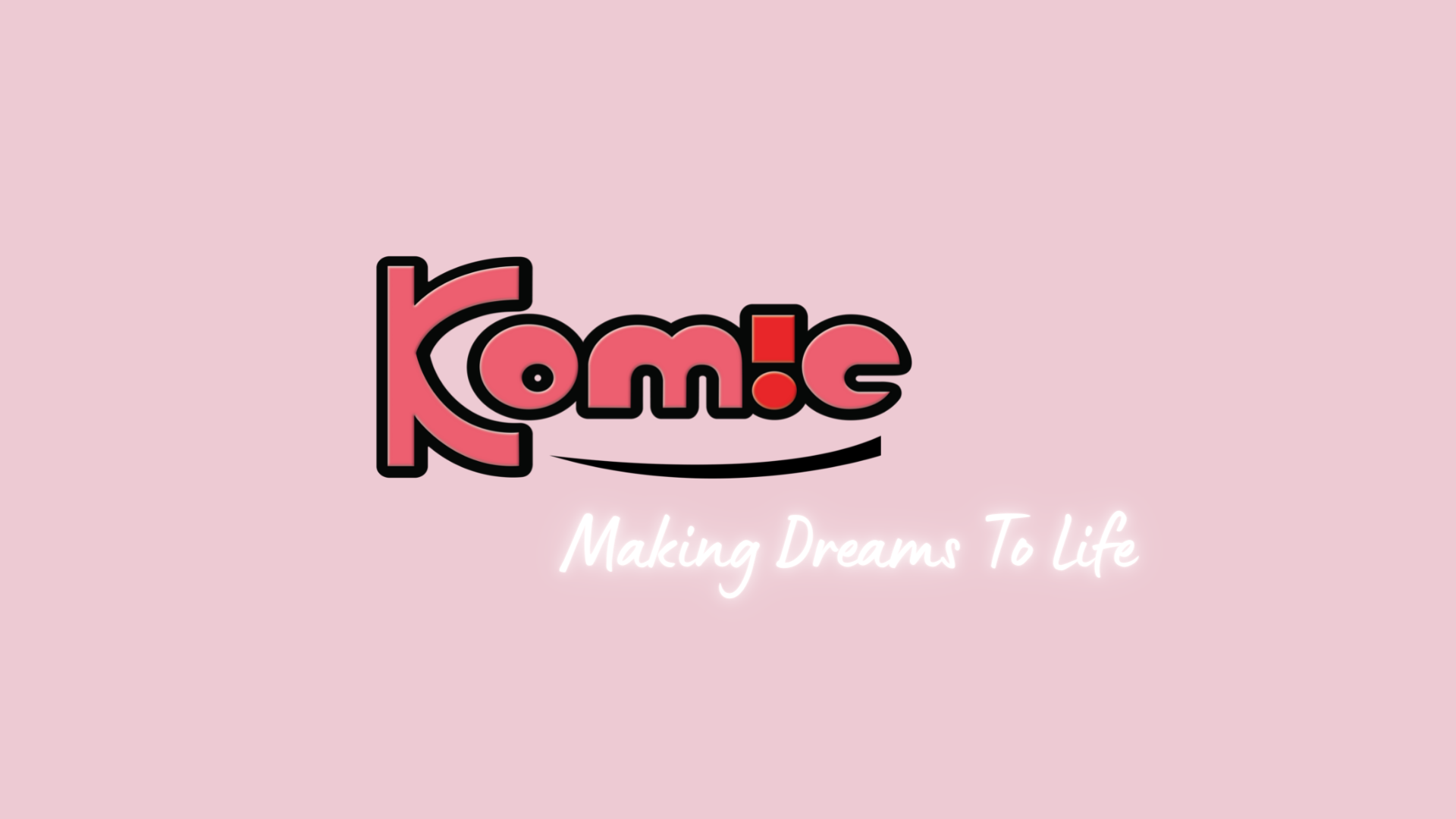 我们的故事
KOMIC , 成立于2009 年,一家在马来西亚经营了12年,现为全马拥有最多家国际和国产卡通及动画IP 授权品牌经销商之一。这些品牌大至The Walt Disney Company 旗下的 Disney , Pixar, Marvel, Star Wars 和 20th Century Fox ; Warner Brothers 旗下的 Cartoon Network,DC Comic, Justice League, We Bare Bears ; Sanrio旗下的Sanrio & Family, Hello Kitty ; Nickelodeon ; Dreamworks ; Transformer 小至国产品牌哥妹俩 ; Boboiboy ; Didi & Friends ; Omar & Hana 等等。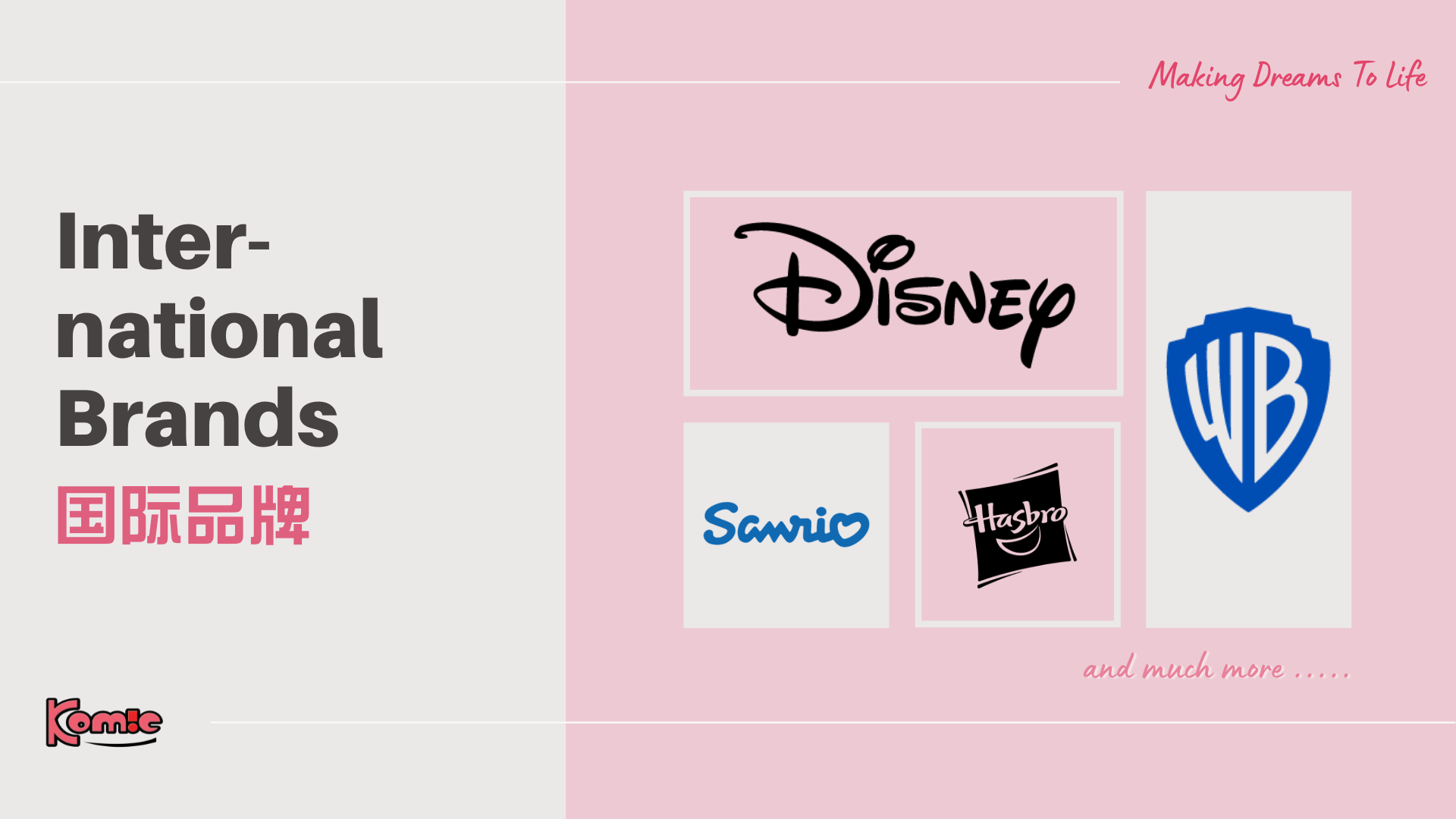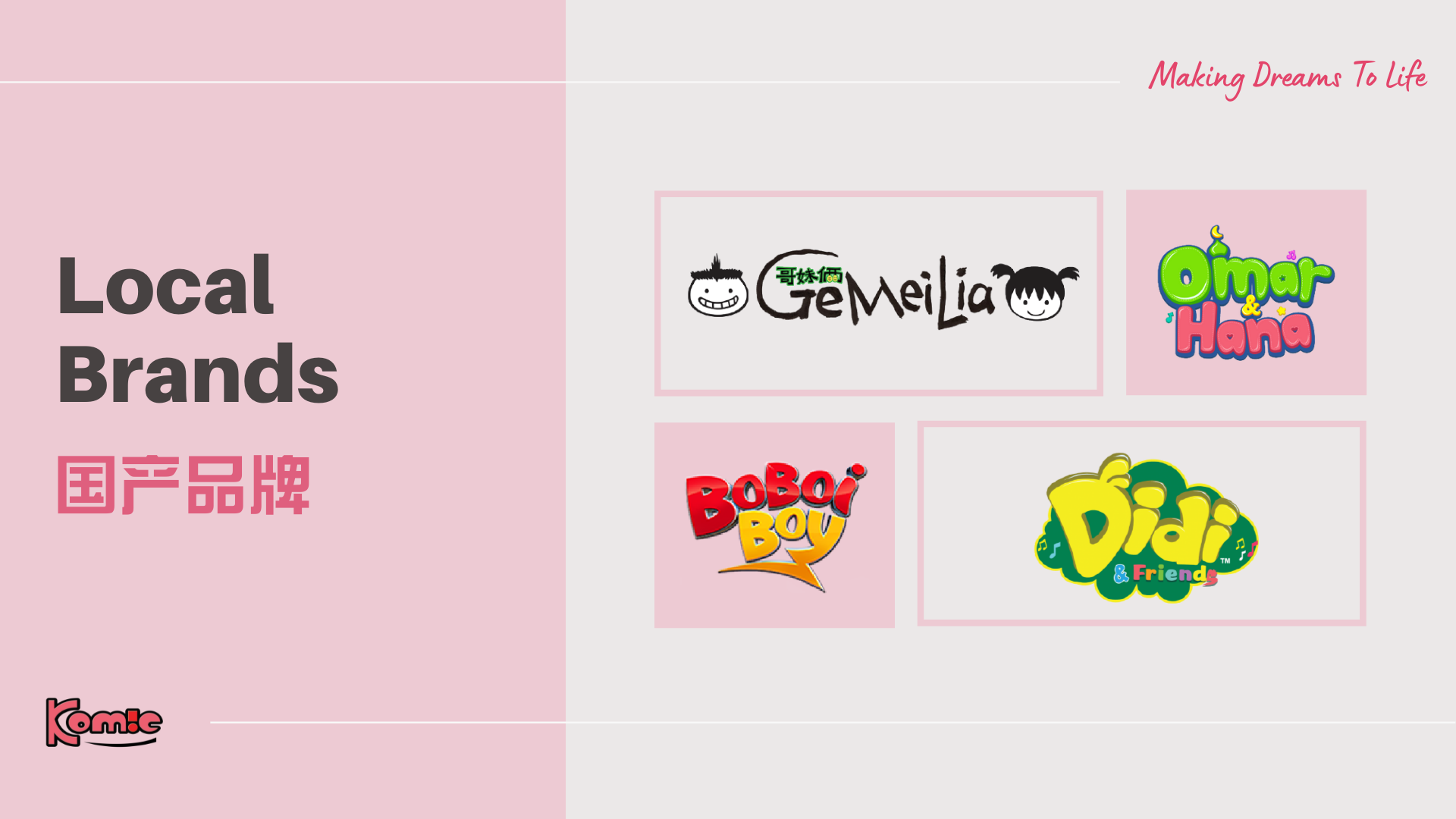 从2009 起, 公司开始了第一个国产品牌代理 – 哥妹俩,销售的产品也只有一百样左右,业务范围也是一家一家自己去跑来的。随后一年2010年,公司发现只靠单个品牌代理并不能符合市场需求 ,于是便大胆的敞开了新脚步,争取到了公司第一国际大品牌代理 – 迪士尼. 而之后的公司业绩就迅速的增长起来。
随着业务的增长 , 个人力量是有限,如何在有限资源里创造更多业绩增长是公司在2011年开始要考量的,就这样的反复考量和观察到大环境的变化,也就是数码化跃进进步,于是公司便开始了线上销售的营运模式,即便在晚上休息时间,公司的业务也是自动在进行的。在线上,公司每年也配合网上购物平台一同联办了线上不同节日的促销活动。 目的是为创造不同的消费体验。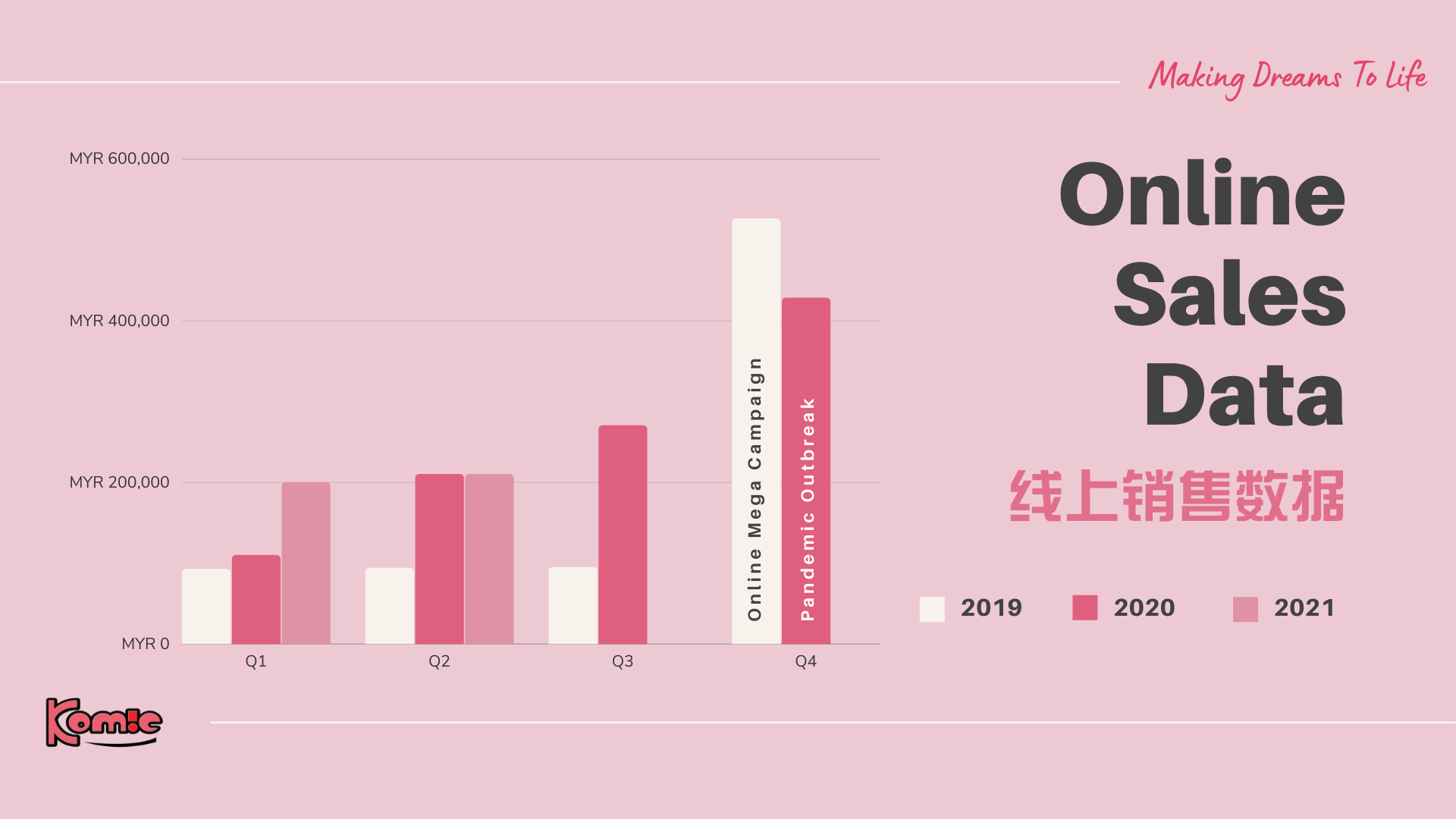 受到平台认可
在这之后的3年里,公司都致力发展与线上业务, 在本地的各个购物平台进行了货物交易,也启动了各个社交媒体的产品宣传。基于多年的线上与各平台互惠互利的合作无间, 公司在LAZADA 平台里多次获得宣传大使奖,间中公司也帮助了许多商家在这平台上创办了他们的线上生意。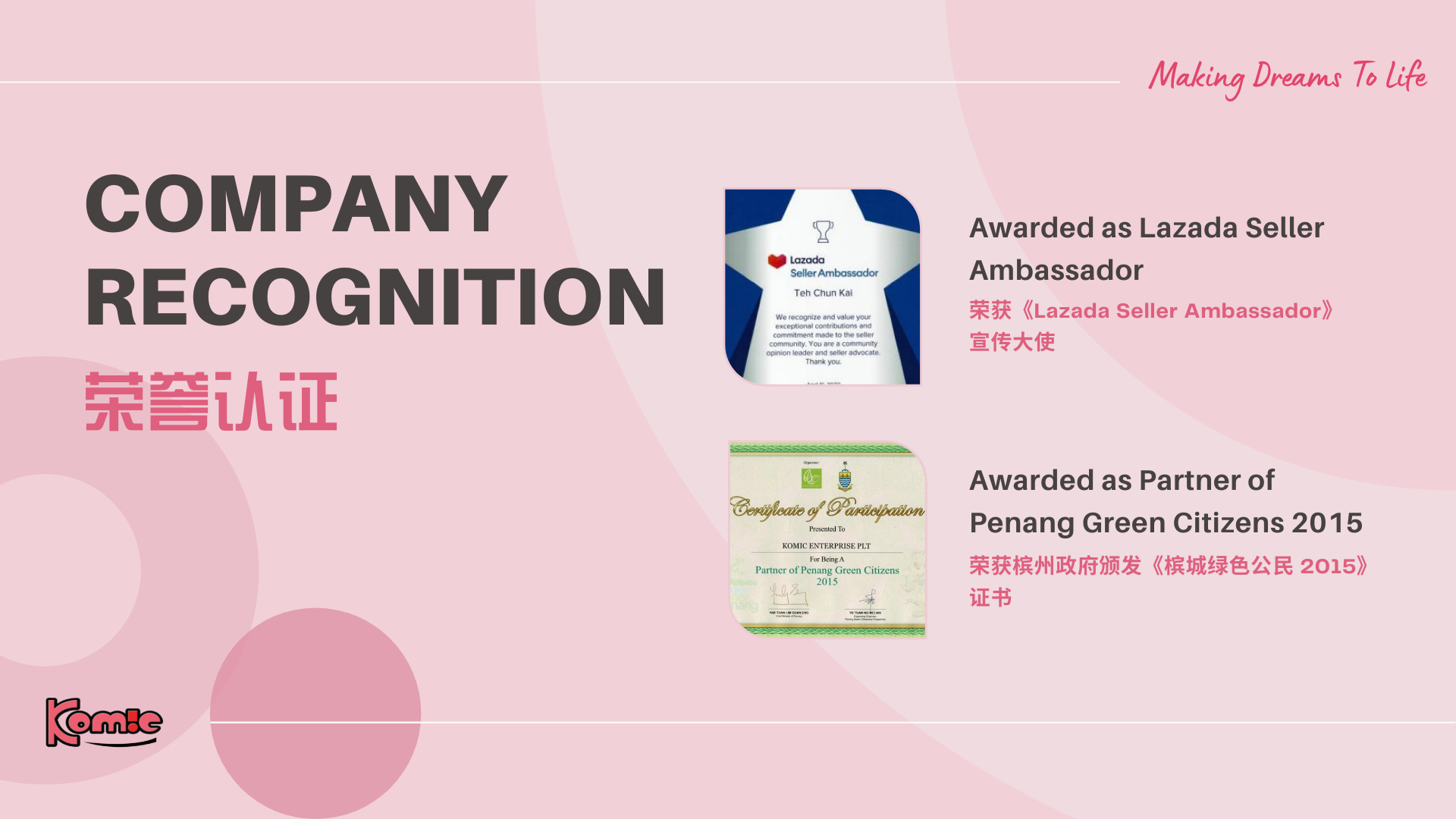 扩张至线下
经过了2至3年在线上营销所累积到的经验和数据,公司分析到网上销售模式有利也有弊。
网上购买的产品的顾客无法体验和触碰到产品的真实感;

劣质品泛滥而导致无法分辨产品的真伪;

还有复杂式的退货退款程序等等。
就在2016开始,公司确定扩张线下营销模式,主打快闪店销售模式。线下快闪店模式拥有各式各样的主题装饰,产品及更贴切热情的销售服务。
---
欲知更多详情
请联系我们
---
在2018/2019开始更将线下快闪店模式扩大至让消费者可以拍照,打卡,亲子互动的范围,从而的让他们无需付费也能体验到国外那种主题乐园的体感 。 这线下的快闪店模式也间接中帮忙解决了线上模式的缺口,也让公司逐步性的面对客户群有了更加深入的了解,加大公司的客户群数据库,进一步更针对性的推出一系列市场欢迎度高的主题快闪店。
这些年公司在线下 - 槟城州内共举办了至少20场大小不同种类的快闪店活动,而在2020年第一次迈出外州在柔佛新山举办了一场大型快闪店,并凭着快闪店的装饰 - 马卡龙塔获得"大马最高马卡龙塔"的大马记录大全。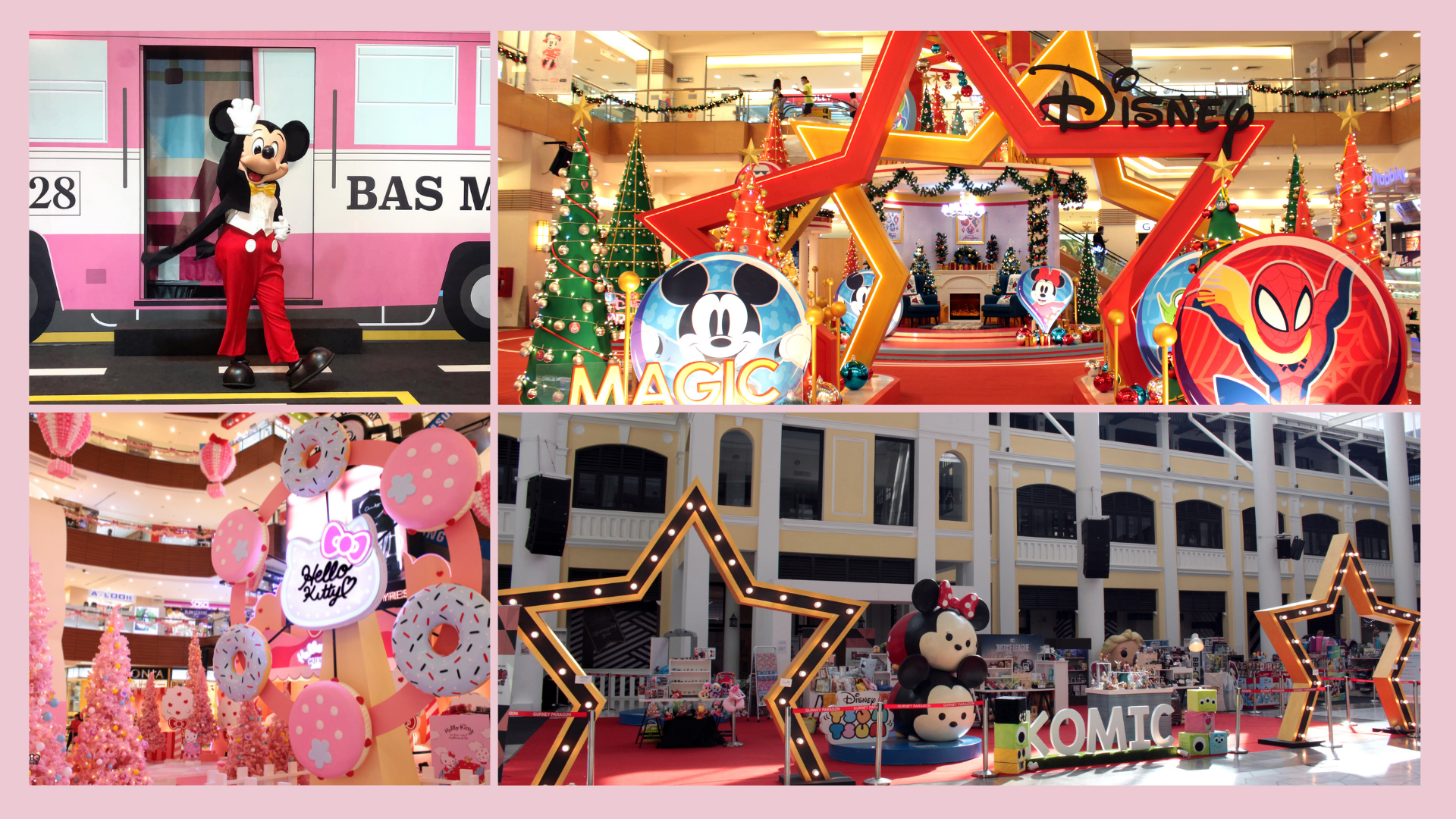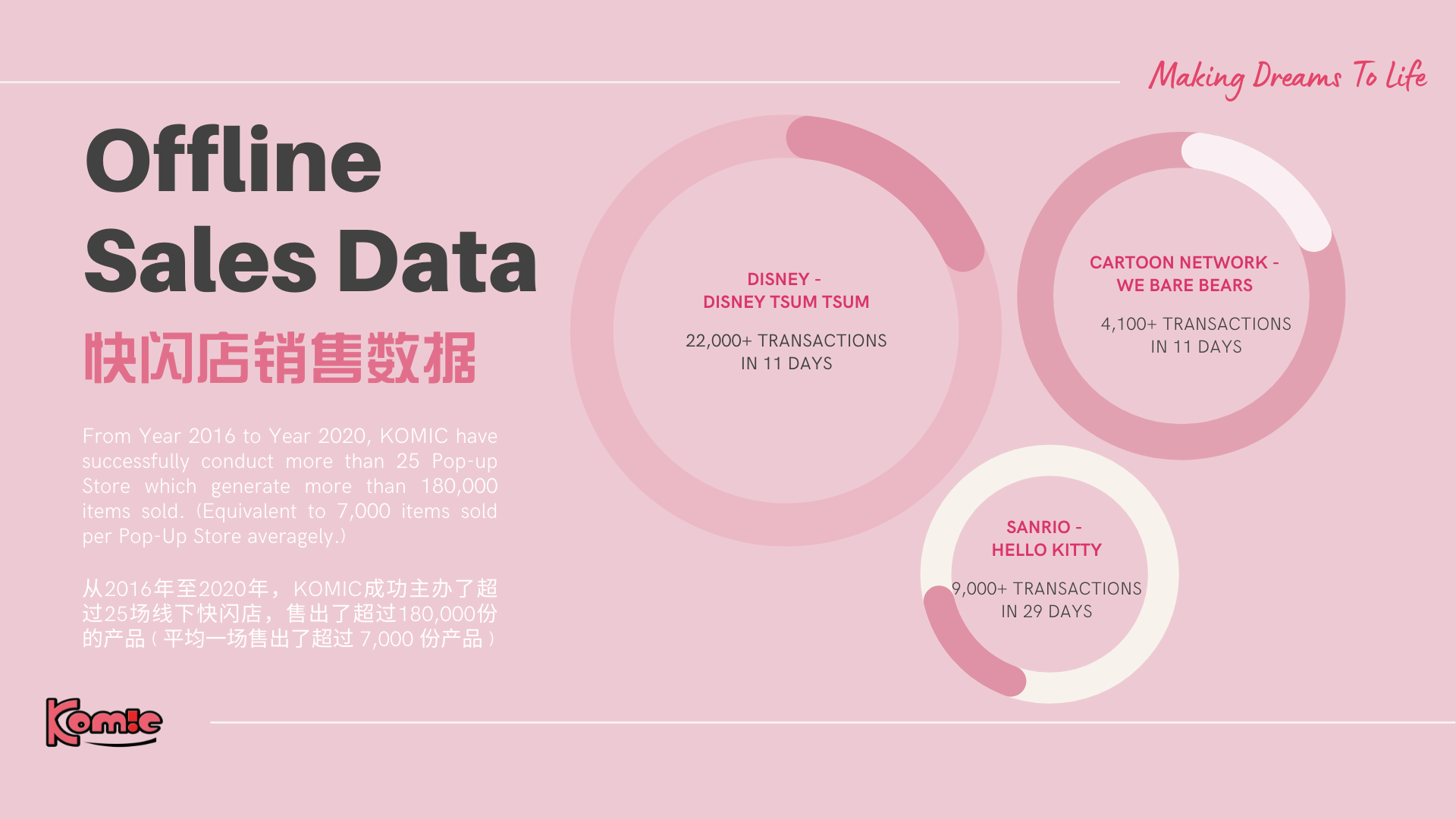 纵使疫情下大部分的线下活动都暂定营运了,但是KOMIC 的新营售模式 O2O,结合线上线下营销方式,为每个客户们提供了更伸缩性更便利的购物模式,线下的缺口由线上补上,客户群依旧可以在线上购买所需产品,这种营销模式让KOMIC 在2020及2021年的销售额并没有太大的冲击,而且在2021年相对保守的业绩预测中可以维持在销售目标中。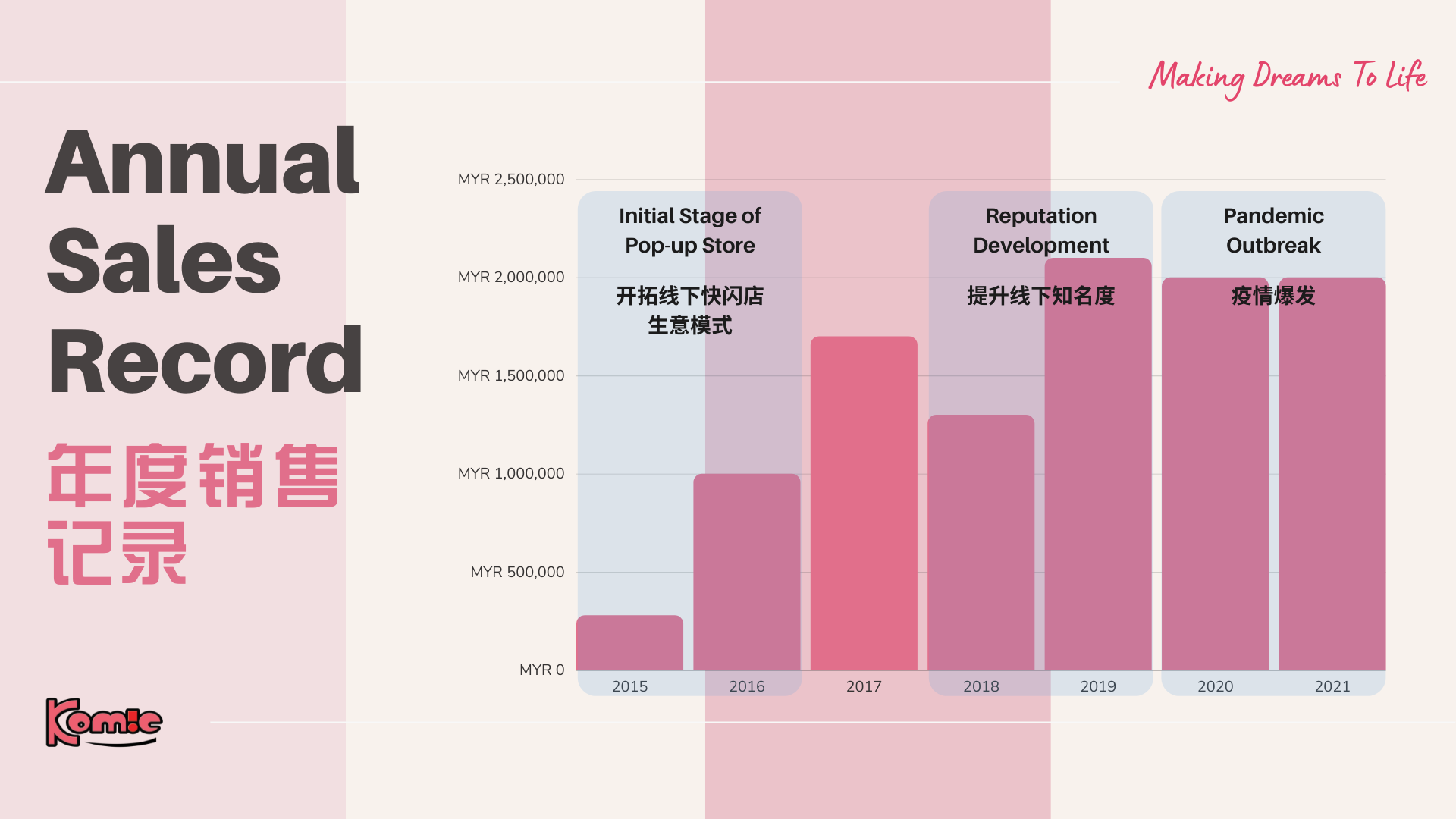 KOMIC 公司最大的3个特色:
其一就是拥有至少40种大小品牌;总产品种类数超过了一万五千件,覆盖了人们生活中都会使用到的产品。
其二,目标客户群可达各个年龄层,市场消费范围覆盖最上层的 T20 到最低层的B40,梦想不分高低长幼,即使消费能力有限也可以购买公司的低价产品。
其三,O2O 新销售模式,客户可以选择全天候24/7 在线购物还是参与线下举办的快闪活动,只要你想,在哪里都可以购物。
同时,公司也为了答谢一路支持跟随KOMIC 脚步的客户们提供了 KOMIC PREMIUM 项目,KOMIC PREMIUM 就是个会员制项目,目前会员们可以在每次线下举办的快闪店中登记领取份小礼物,在将来公司预计会为各位会员们提供更多福利。
KOMIC创造的价值
"曾今有位老婆婆来到活动里要求服务员为她挑选产品给她的两名孙儿,她寻求帮忙是因为我们更为了解现在小孩的喜好,她希望通过购买这产品能更加拉近她与孙儿们的互动和关系" – 公司对产品及市场了解可以给予客户最直观的建议
"也有位老公公来到活动里购买了一套大家都不以为适合他的餐具套件,当大伙都以为他的目的就似之前老婆婆般给孙儿购买,但是老公公就给我们讲解了一课,他辛苦工作的大半辈子,现在退休下来是要享受人生,这东西放在以前他是没时间欣赏的,而现在他只想花钱购买能让自己享受的东西 ,产品上附着的卡通让他在品茶之余也能心情更愉悦" – 公司提供的优质品牌可让客户有直接对产品的品质肯定
"再来是一对母子,进场时身穿的衣着并不华丽,母亲向我们说她是低产阶级人士,但是临近开学时期需要给孩子购买上学用品,小弟弟很喜欢我们的卡通产品,一手一个产品,表情上都是等不及要开学了就能用上了那产品,母亲看了产品上的标价向我们笑了,这价格是她负担得起的,也不会让弟弟失望" – 公司所提供的商品类别和价格都可以覆盖到不同种类和级别的客户群。
---
欲知更多详情
请联系我们
---
最后是线上的案例分享:
"有位男朋友在连续加班几天后忘了自己和女朋友的周年纪念,在外地出差当儿不能给予女朋友一起庆祝 的时间,于是在线上平台给我们发了个讯息,希望我们能帮忙出意见提供不同产品方案然后再把产品送到他女朋友家" – 线上结合线下驱动,满足客户不同消费类型。
借助股权众筹的力量
KOMIC 这家公司是一步一脚印的茁壮成长起来的。 从一开始由只有一名创办人,郑春凯一个人在跑业务,到现在公司拥有十多位共同努力的同事,各个项目数字累计都是一分一分加上去的,KOMIC 的价值也是因此而创造并体现。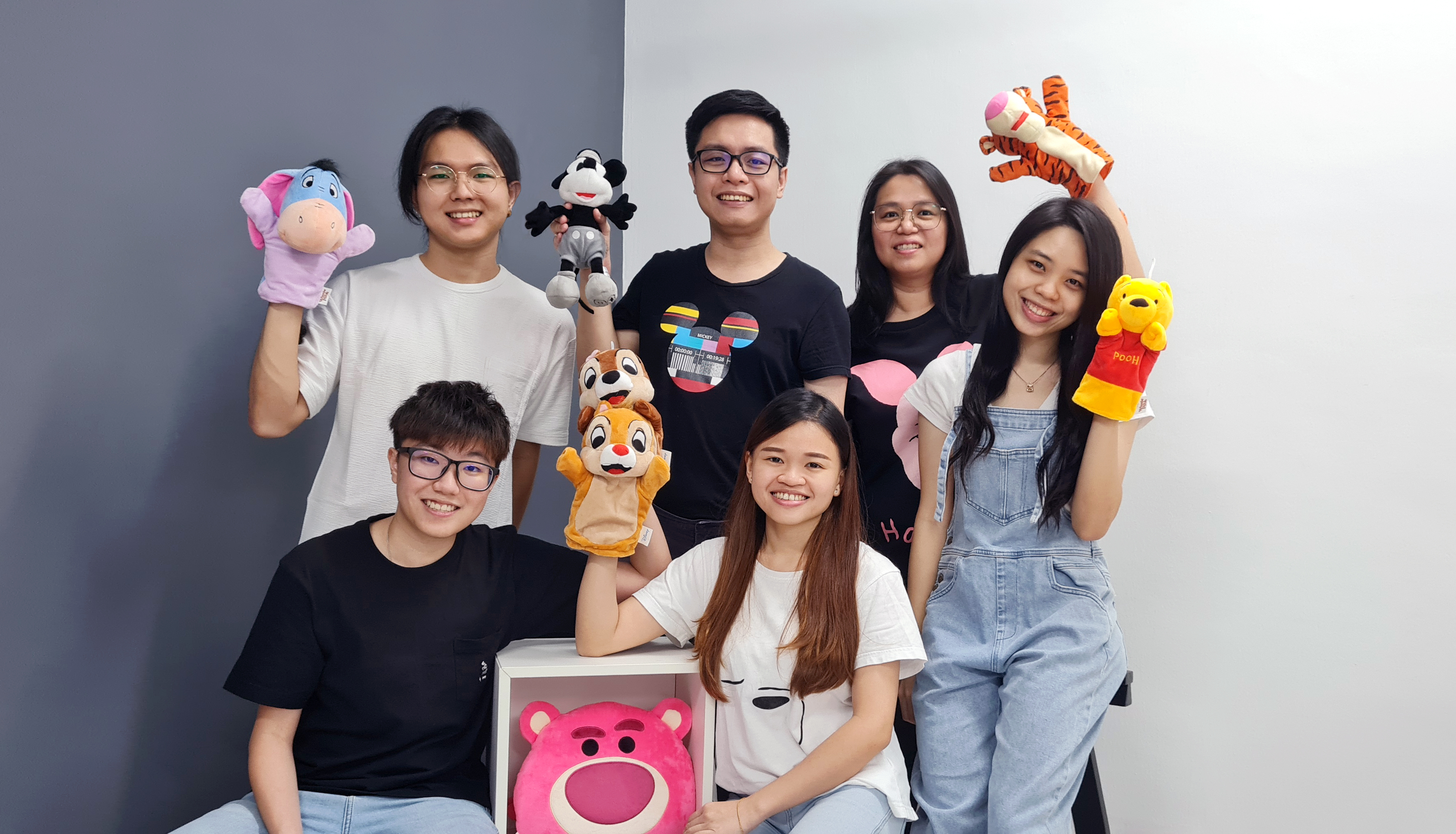 接下来公司希望以股权众筹方式(ECF)向大众筹集更多力量,筹更多的人才,筹更多资源,筹更多资金,创造出KOMIC 更高的价值,在未来成为我国 IP 领域的代表人并把市场做得更大,传播快乐到各个角落,让全国人民都可以把梦想生活化!
众筹资金为金额150万马币。 所筹得资金将分配与拓展资源 (20%) ; 开拓市场 (30%)以及拓展O2O新零售生意模式 (50%)。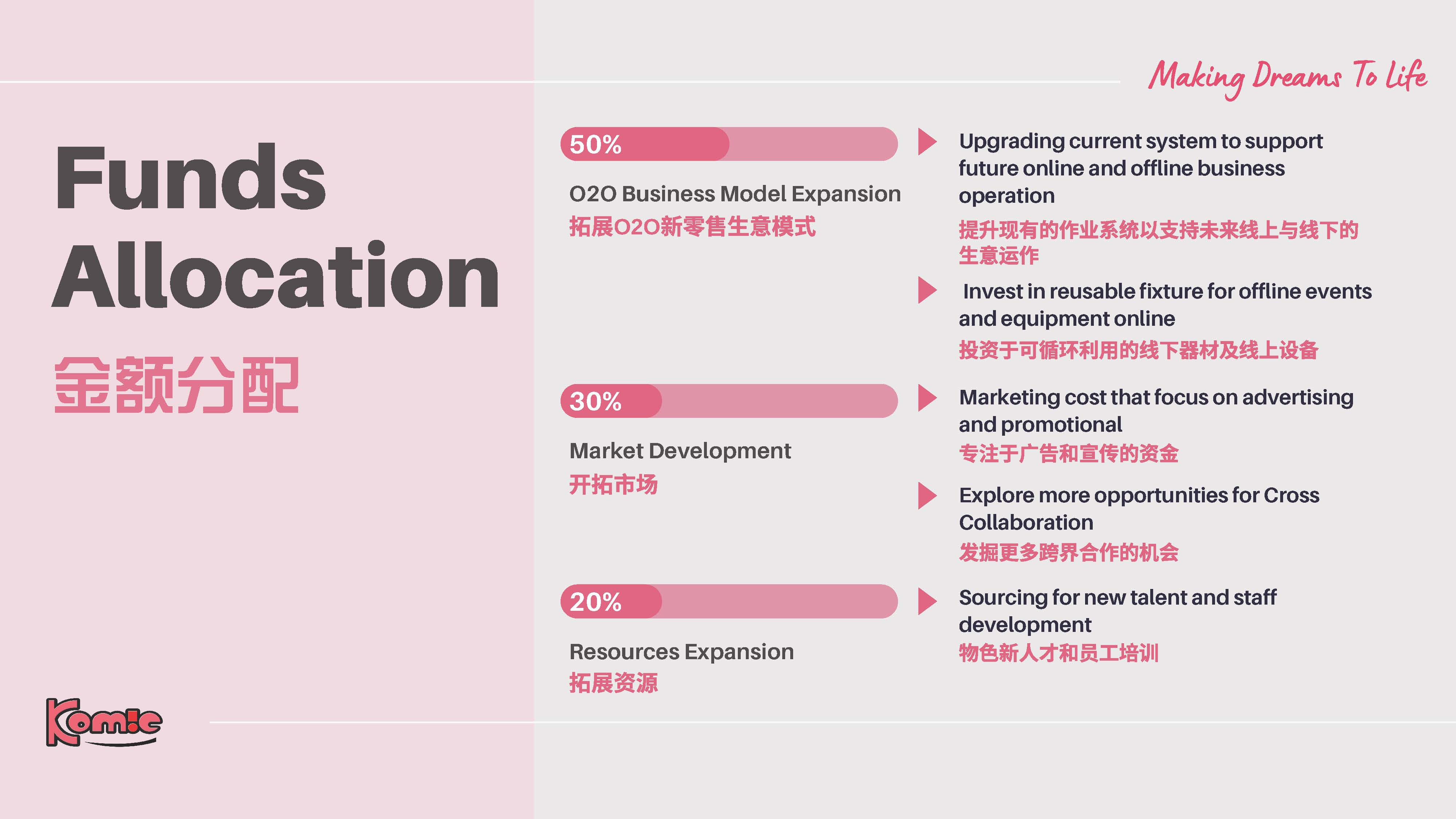 公司的价值观 – 品牌,创新,欢乐和公司的愿景 "把梦想生活化"。
希望您对我们公司想要体现的价值观有所共鸣又或者觉得我们公司拥有你看到的那个那盏快乐明灯 ,擦一擦实现更多人的梦想与快乐 ,那就希望你能参与我们,一起去创造那个梦想的价值!
---
Facebook: www.komic.com.my
Instagram: www.instagram.com/komic2009
Whatsapp: Contact Us
---
投资框架协议(Term Sheet)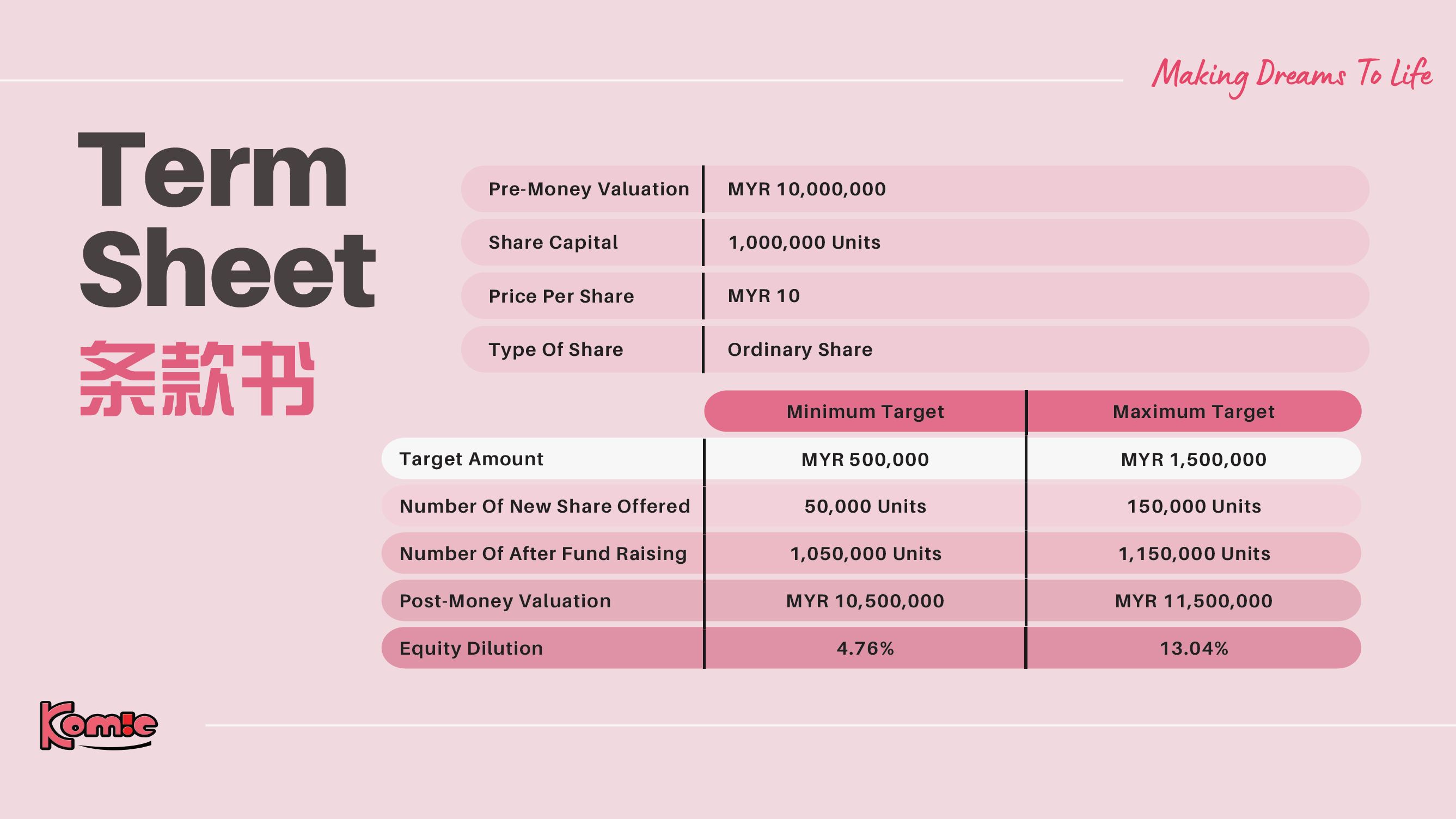 ---
投资配套 (Investment Packages)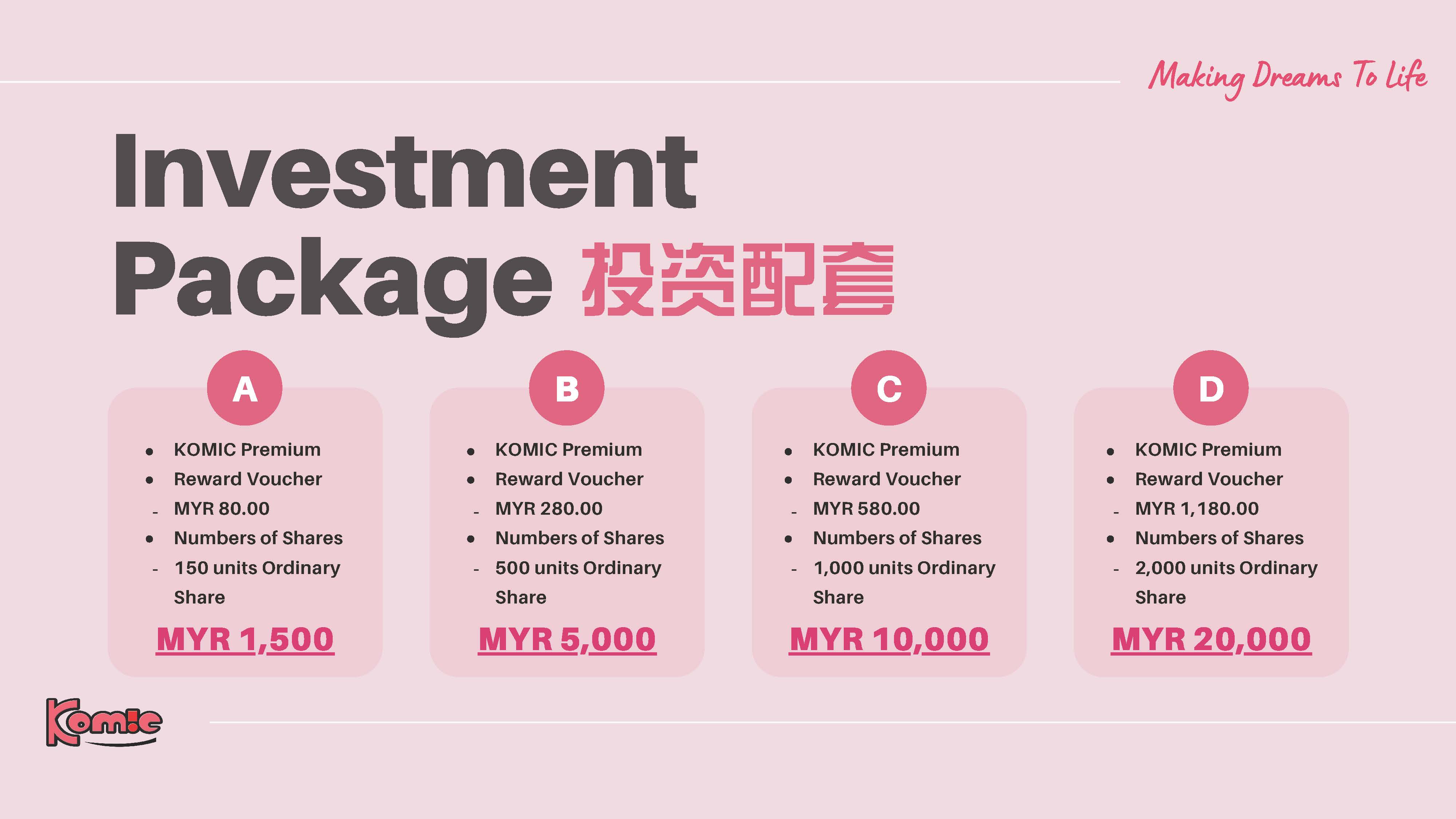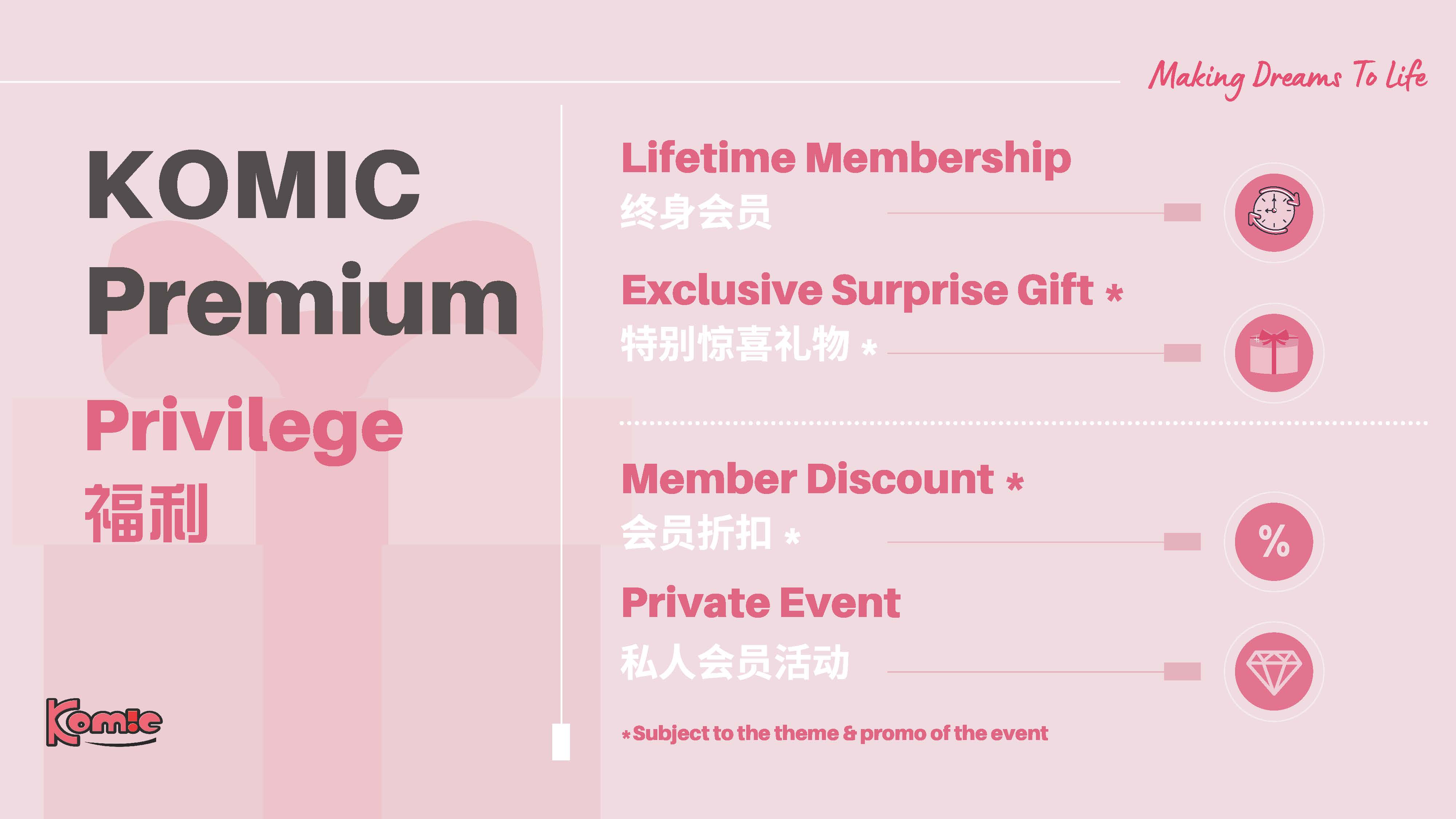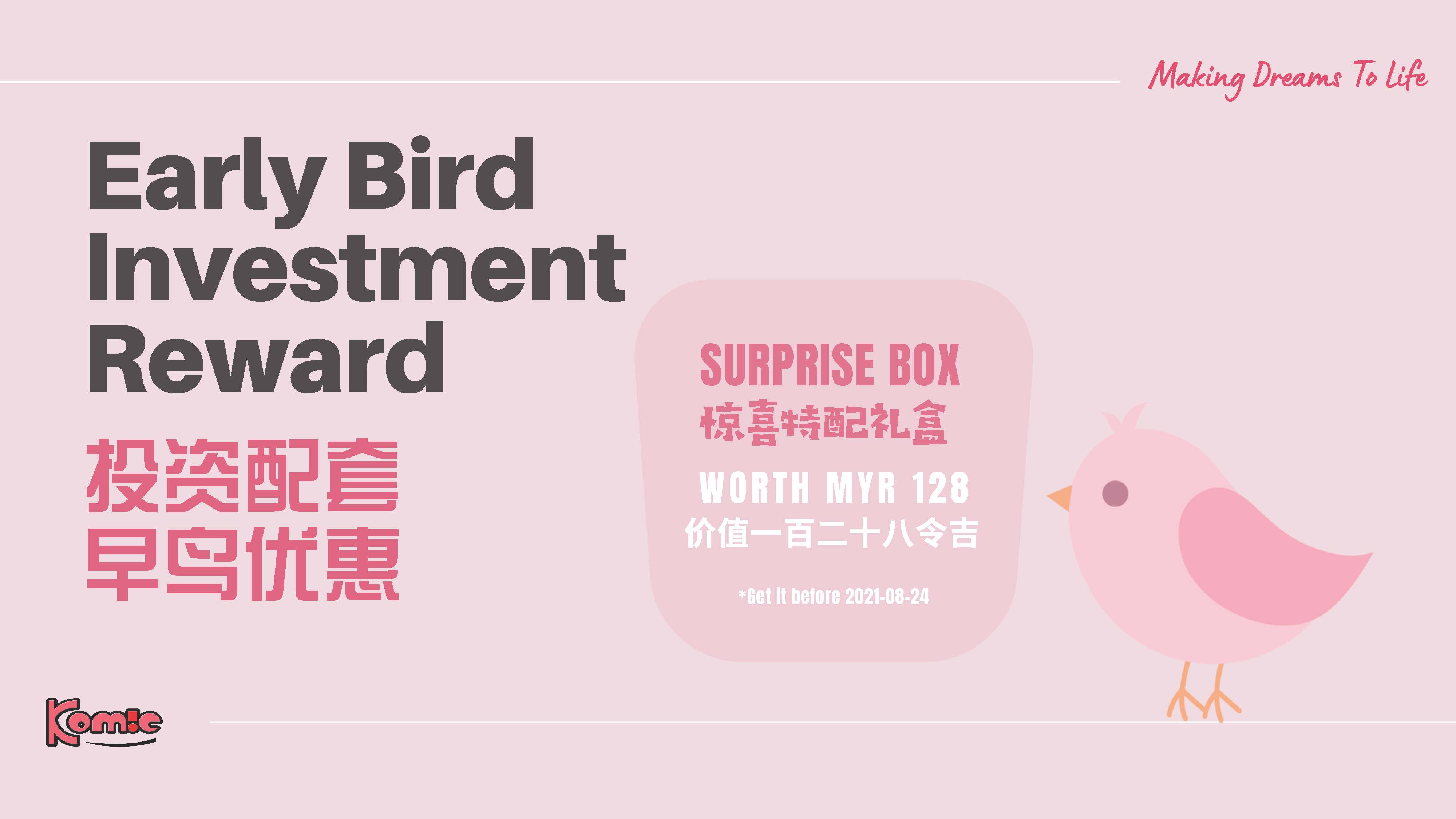 ---
公司结构(Company Structure)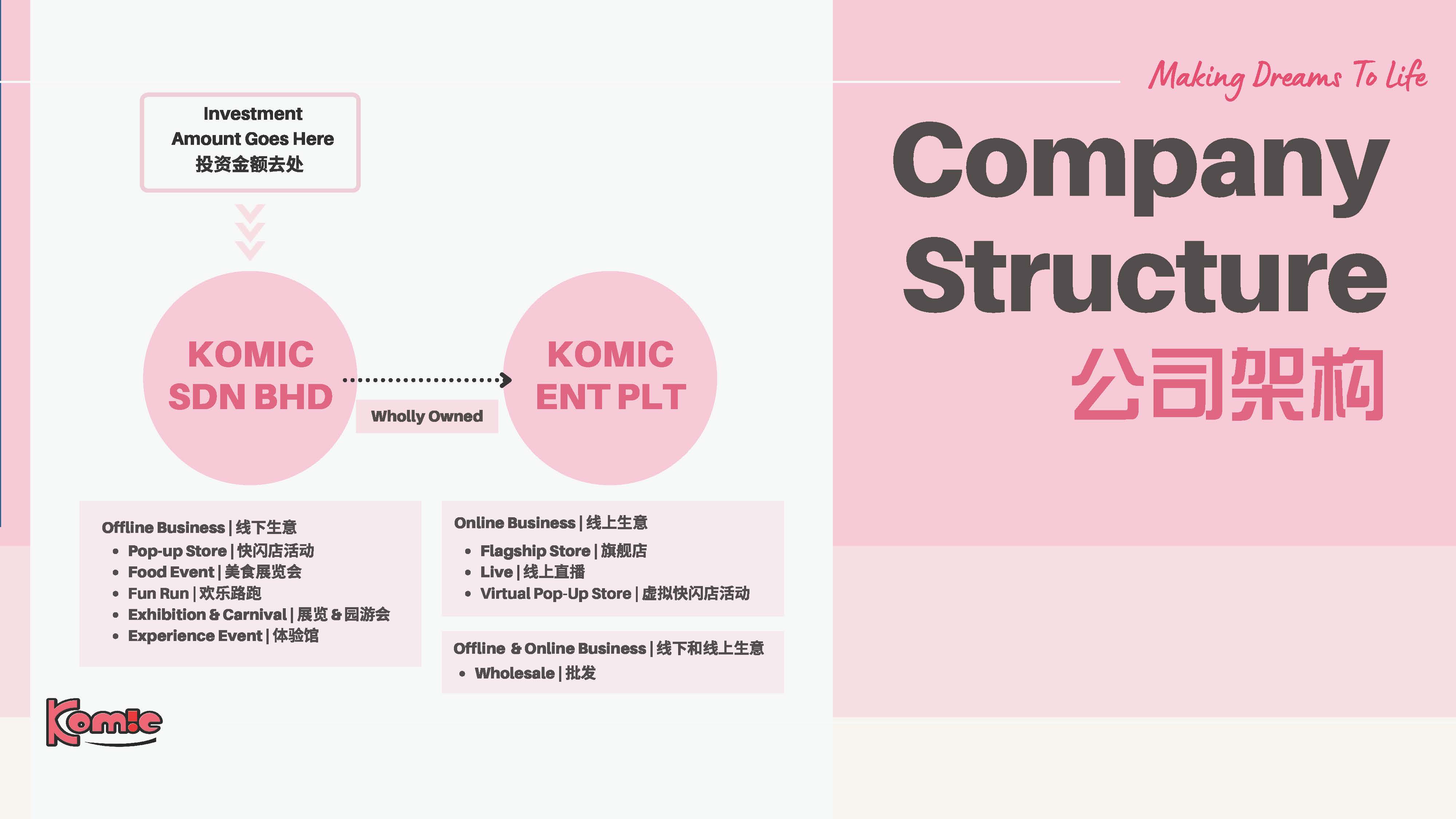 ---
团队(Core Team)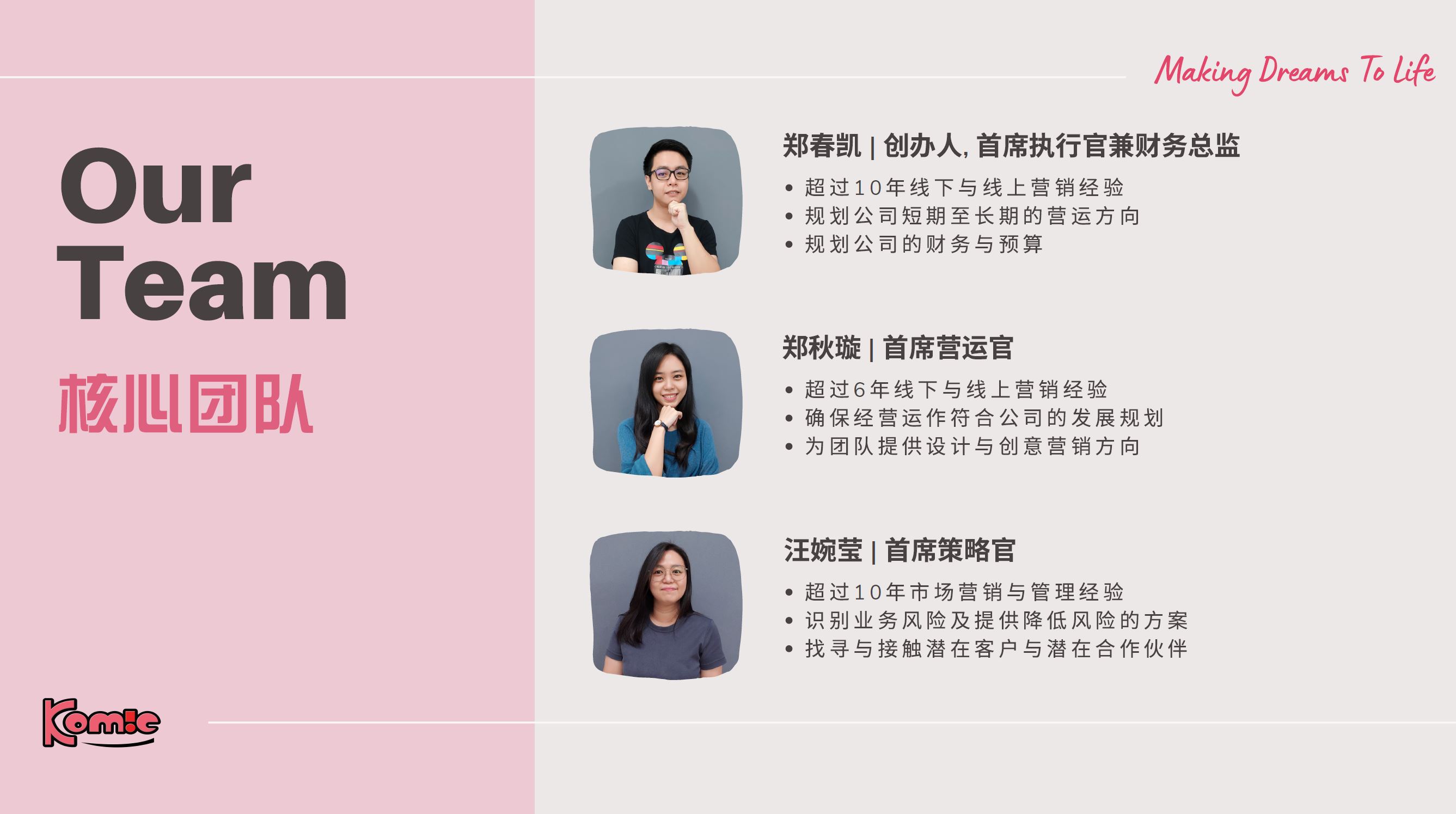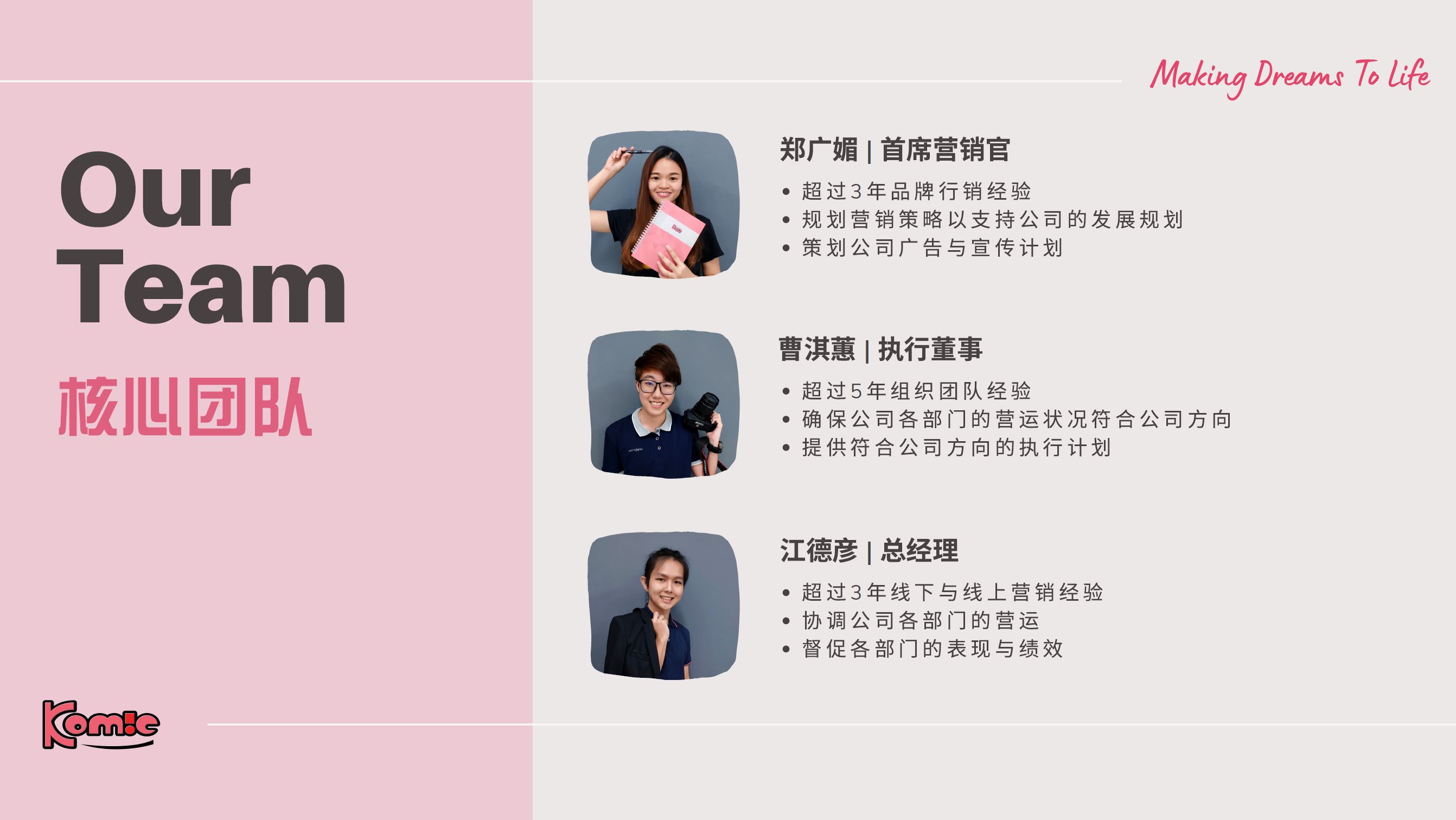 ---
创办人募资简报(Founder's Pitch Deck)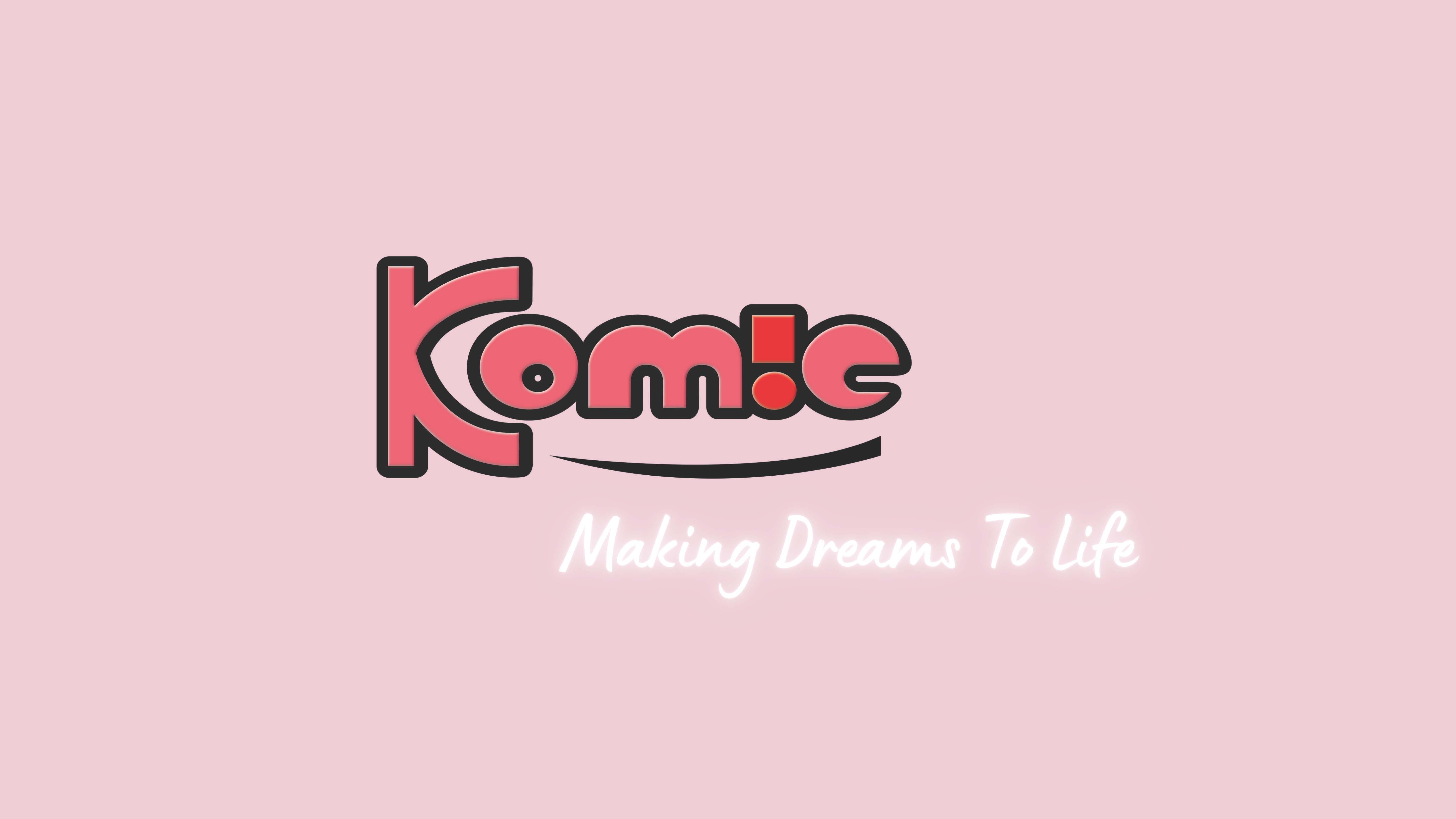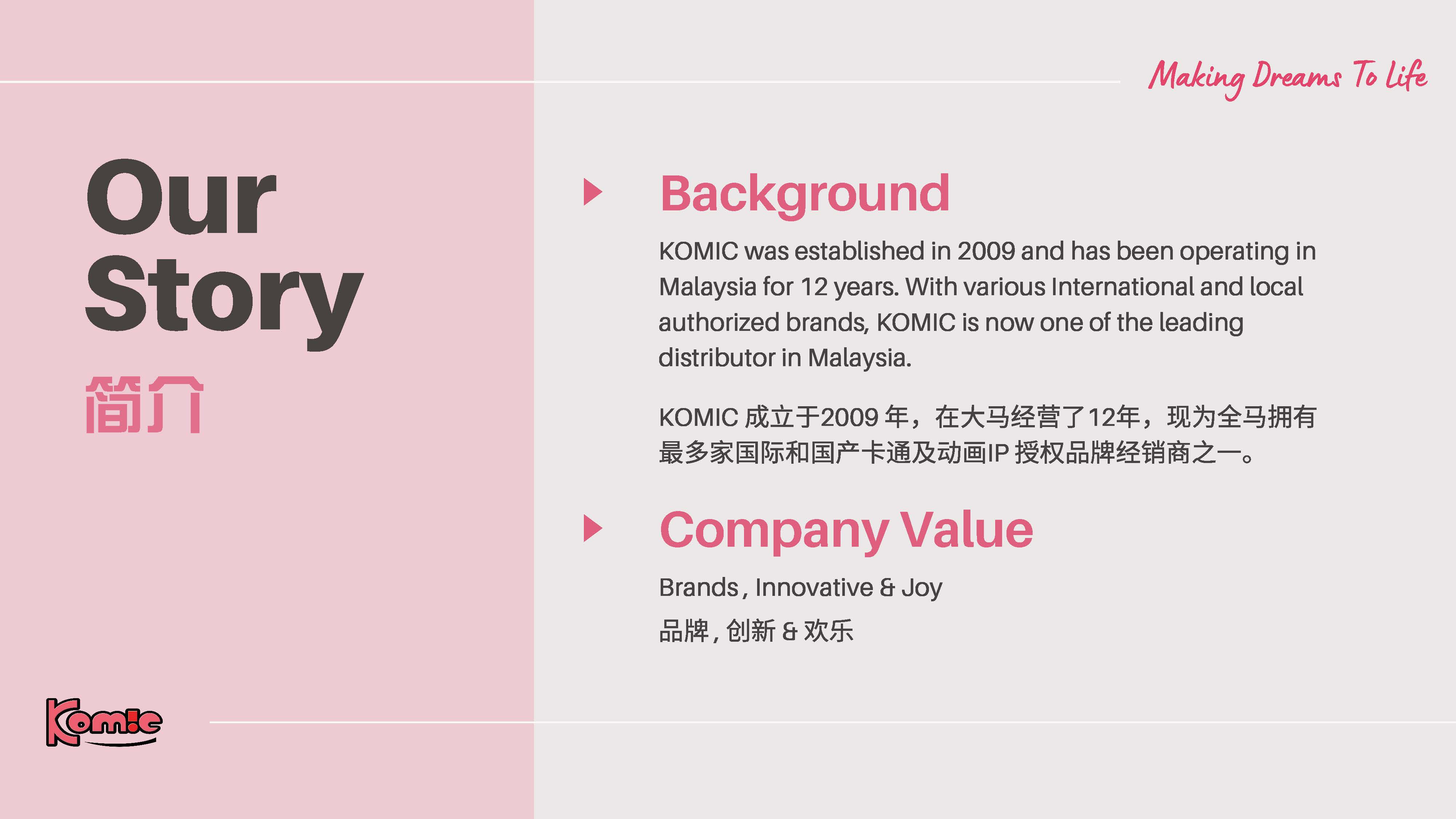 ---
欲知更多详情, 请联系我们
---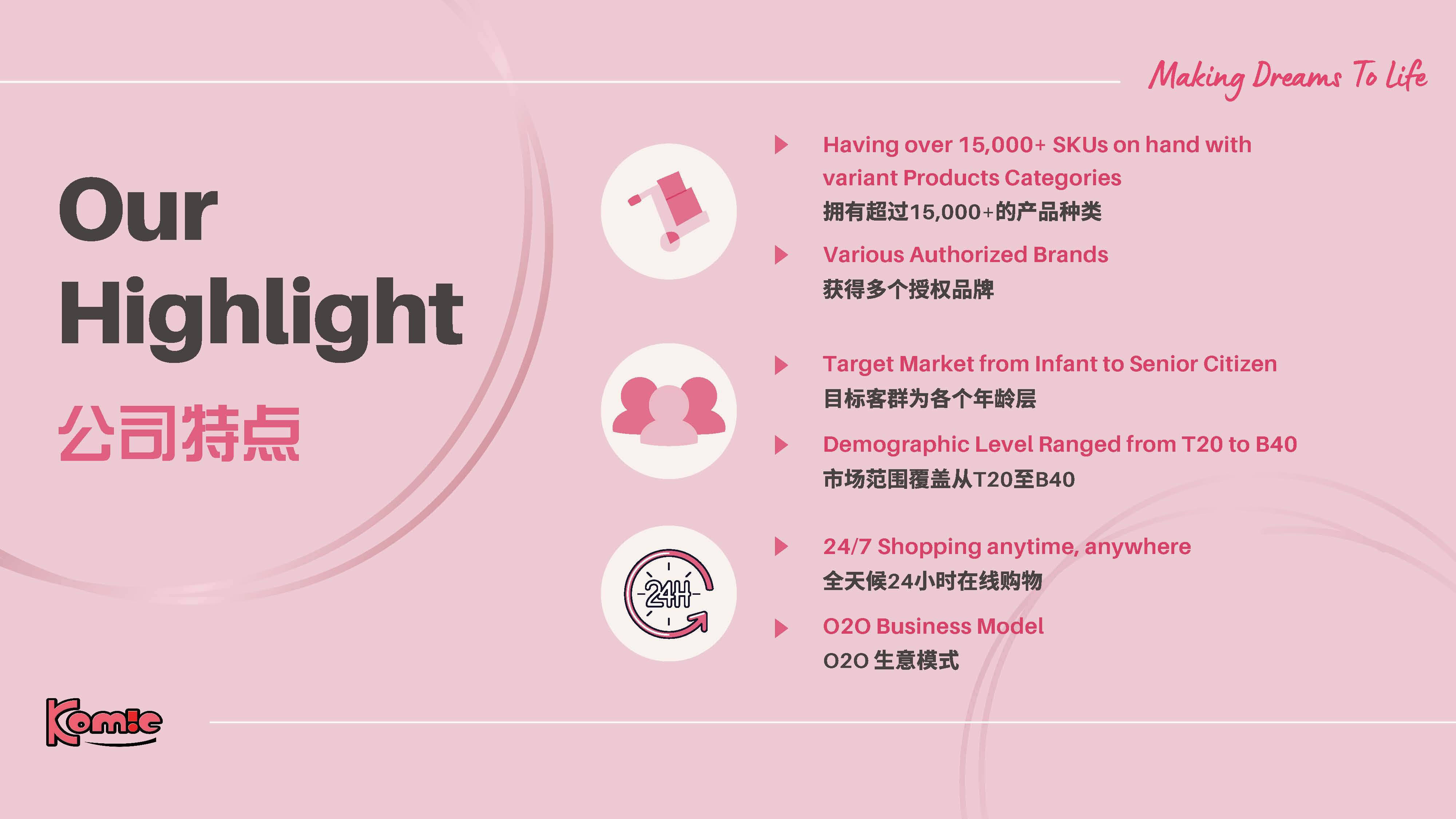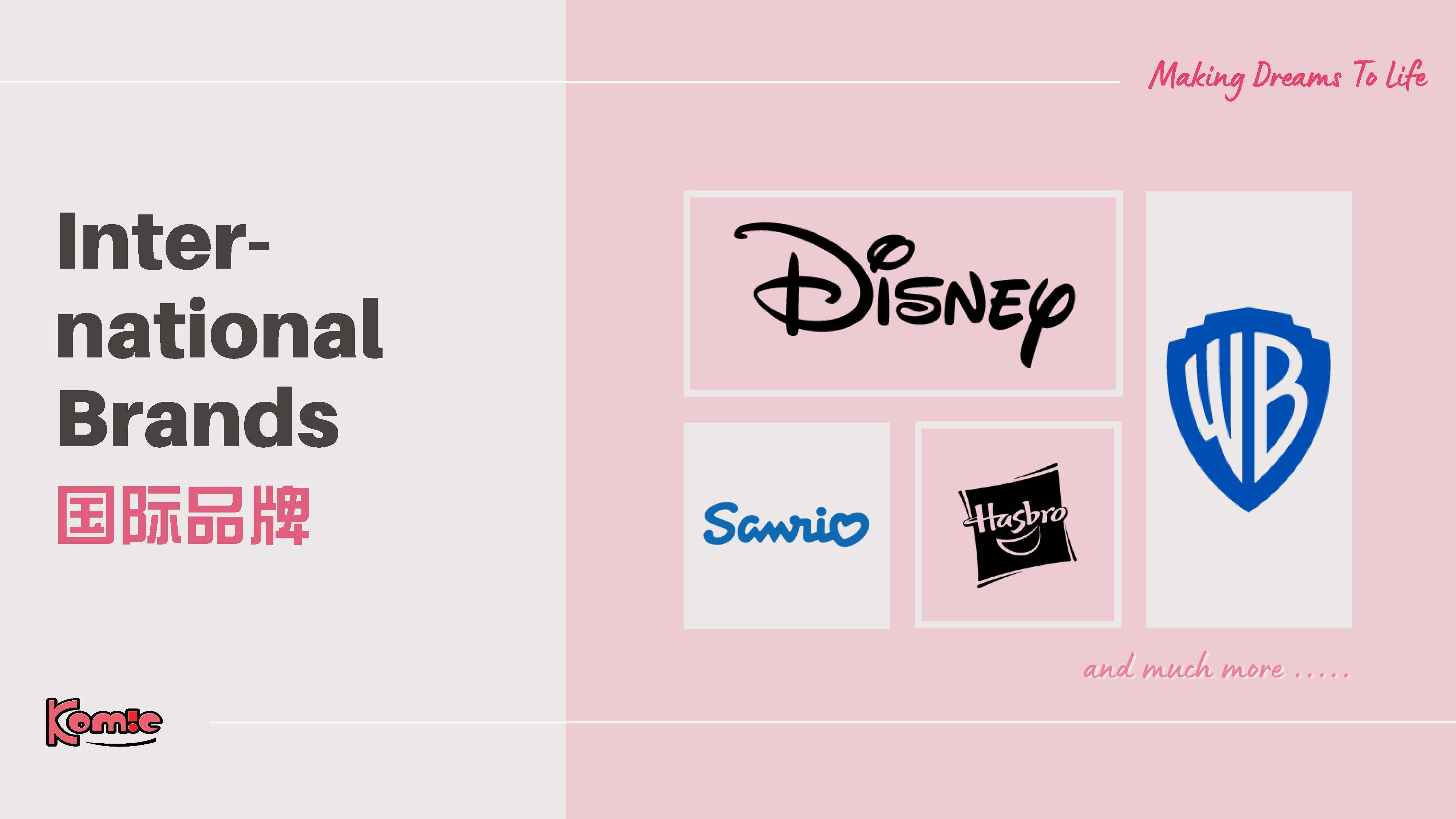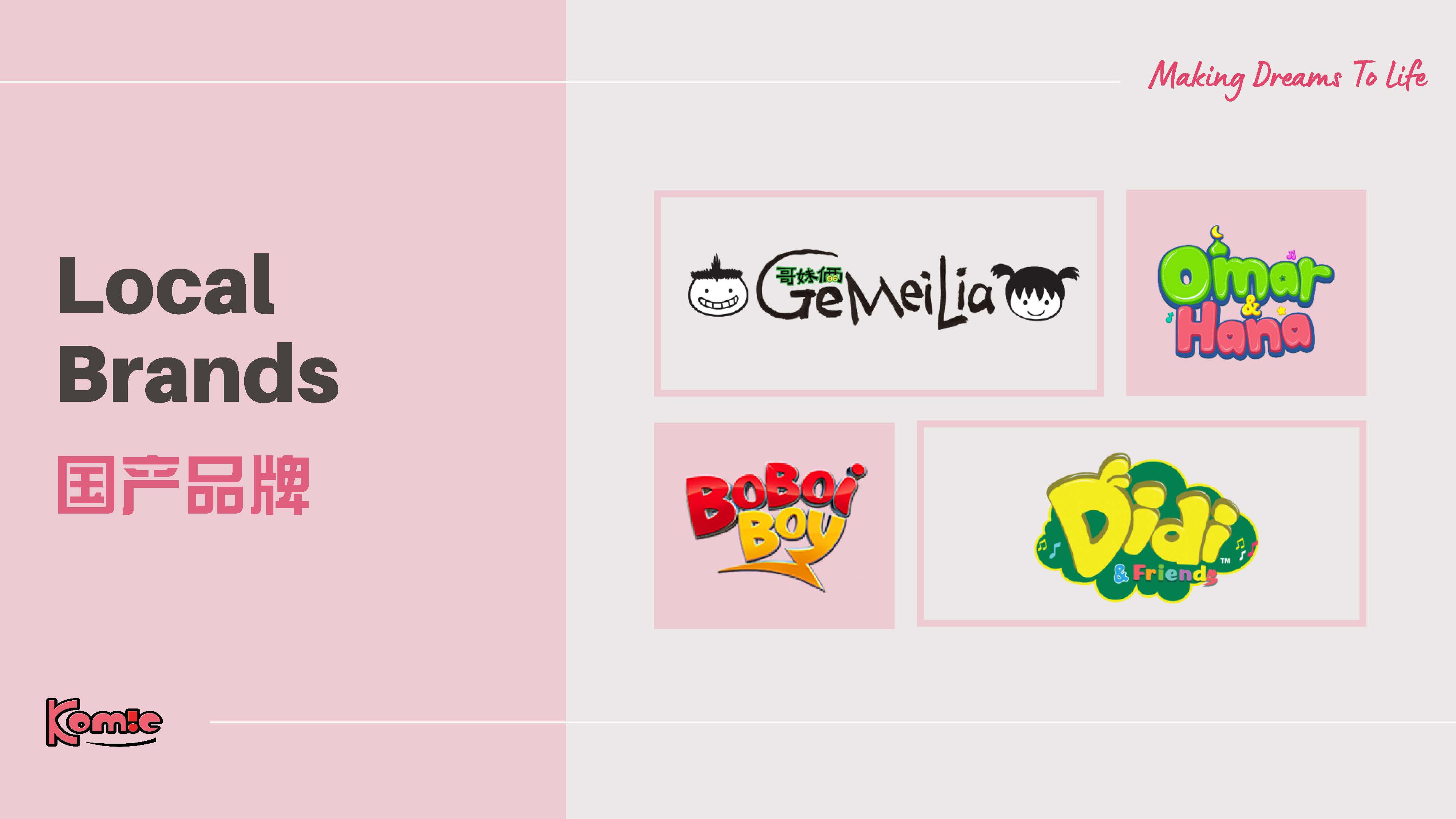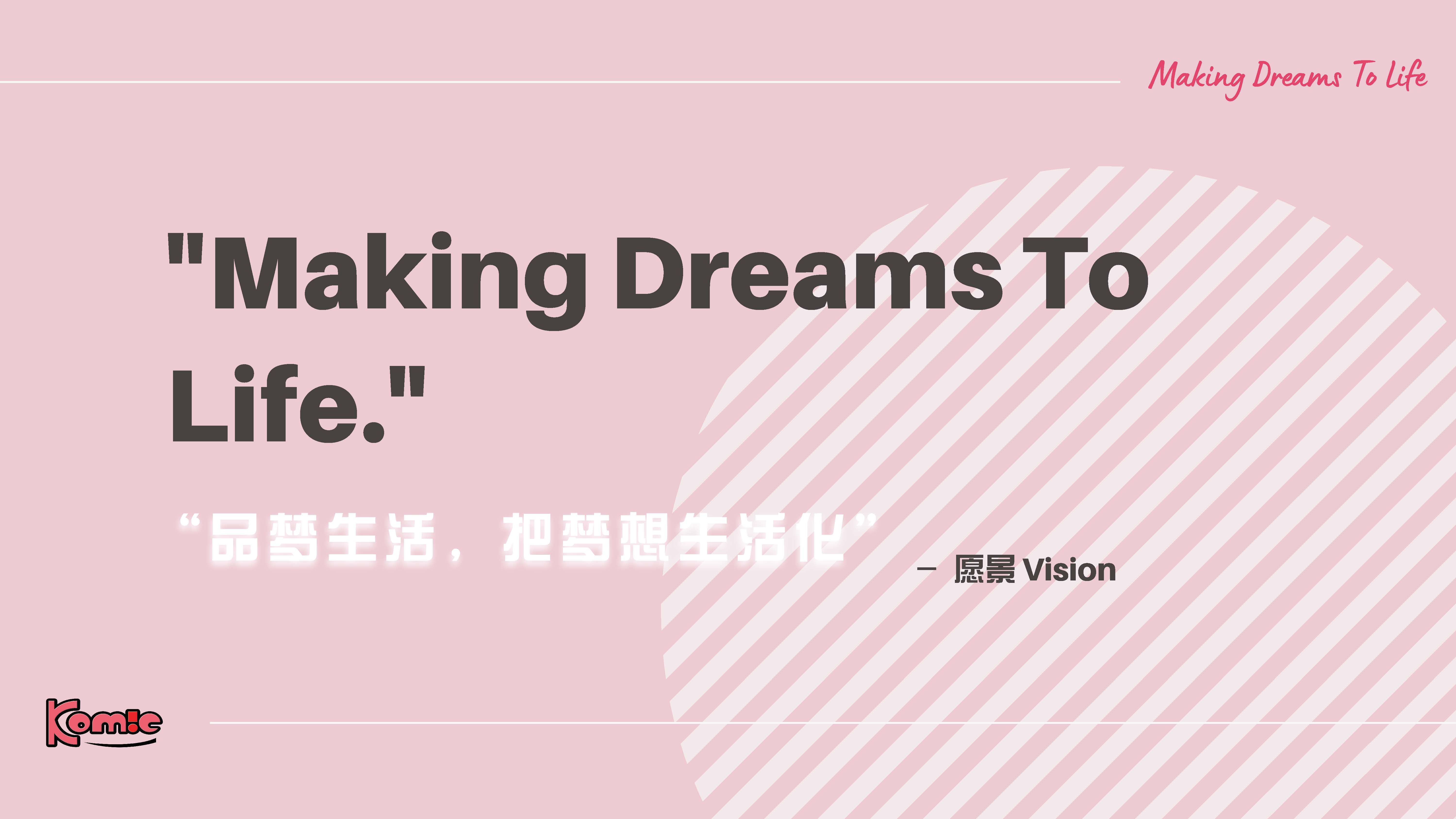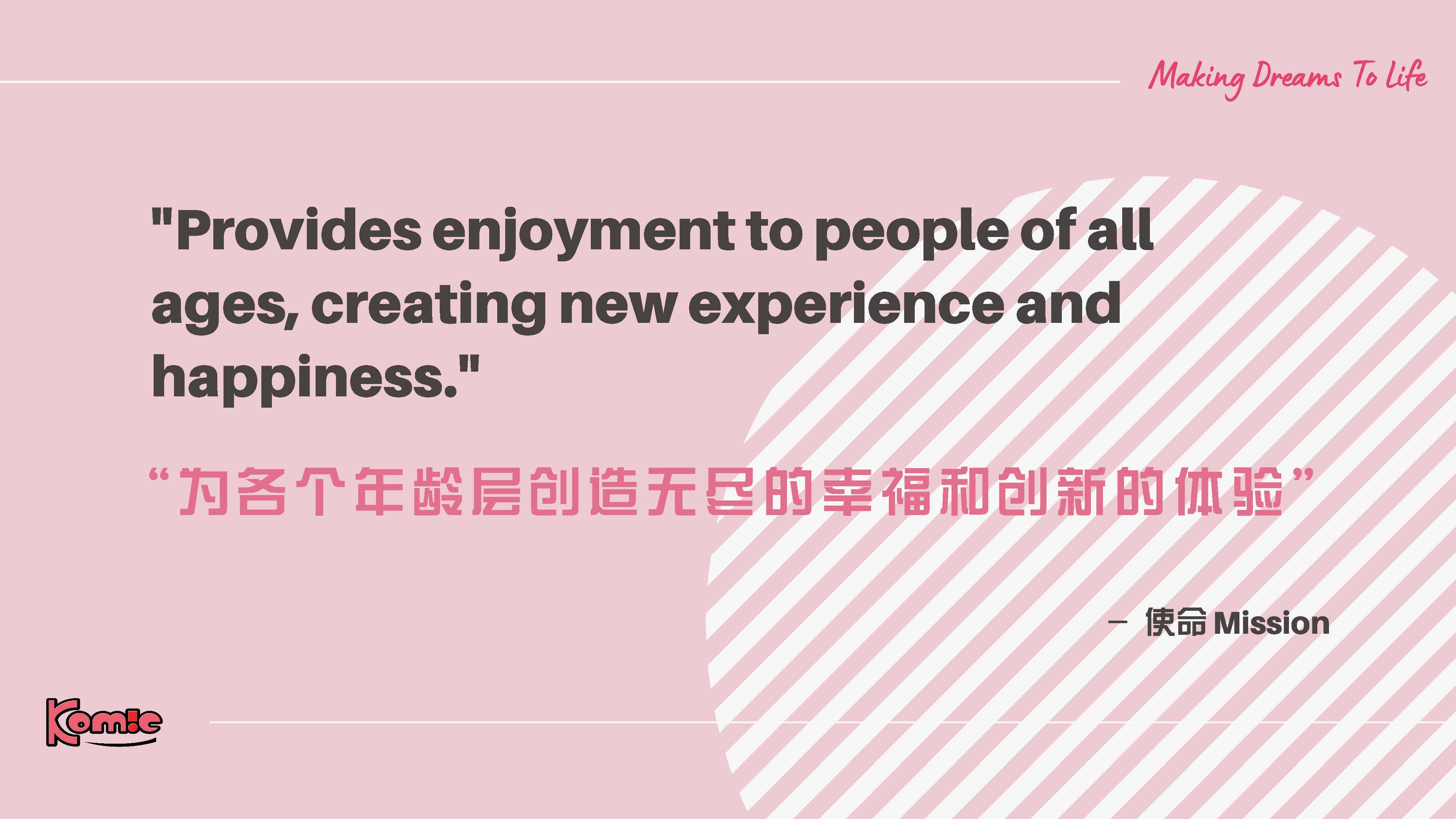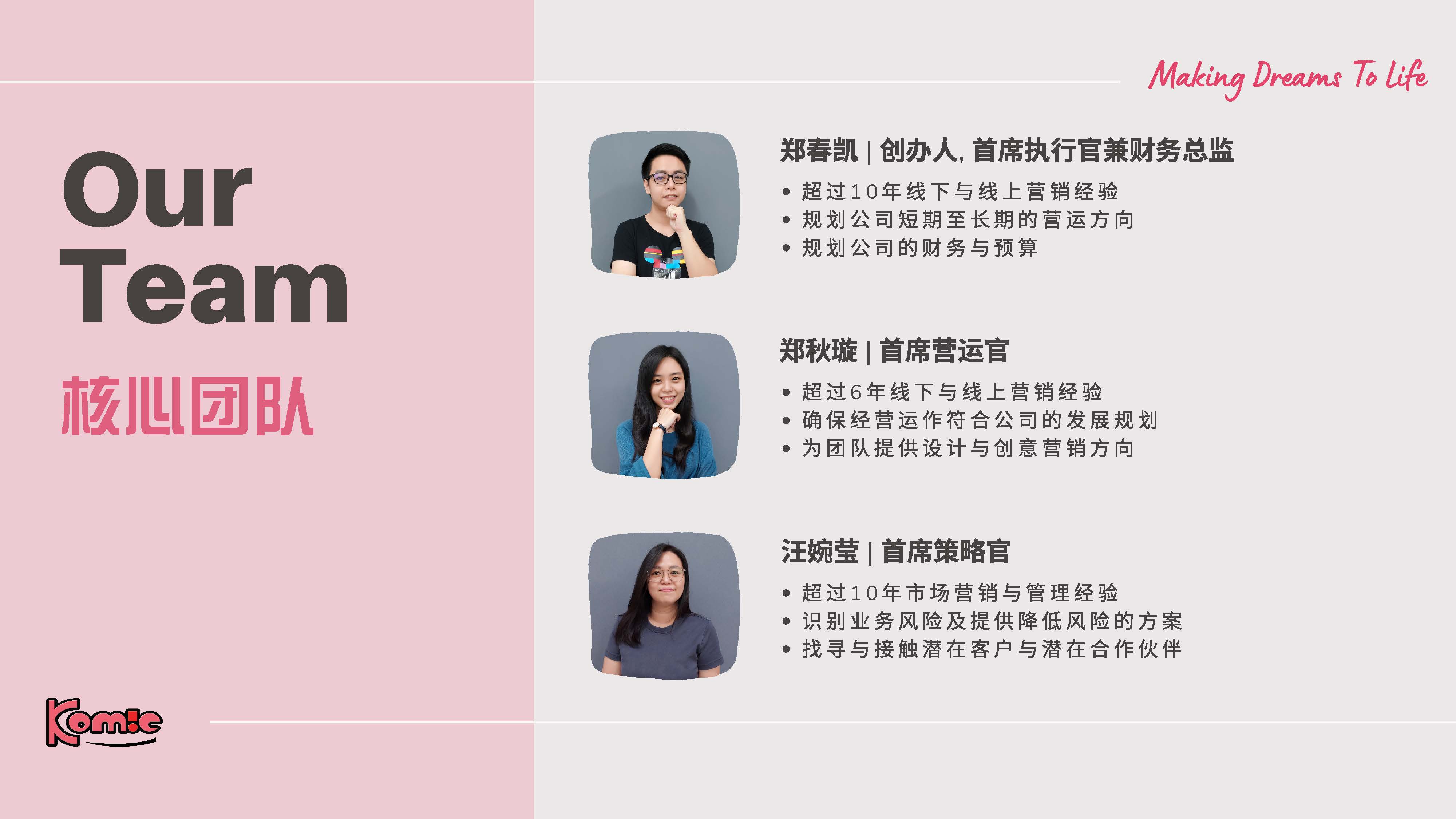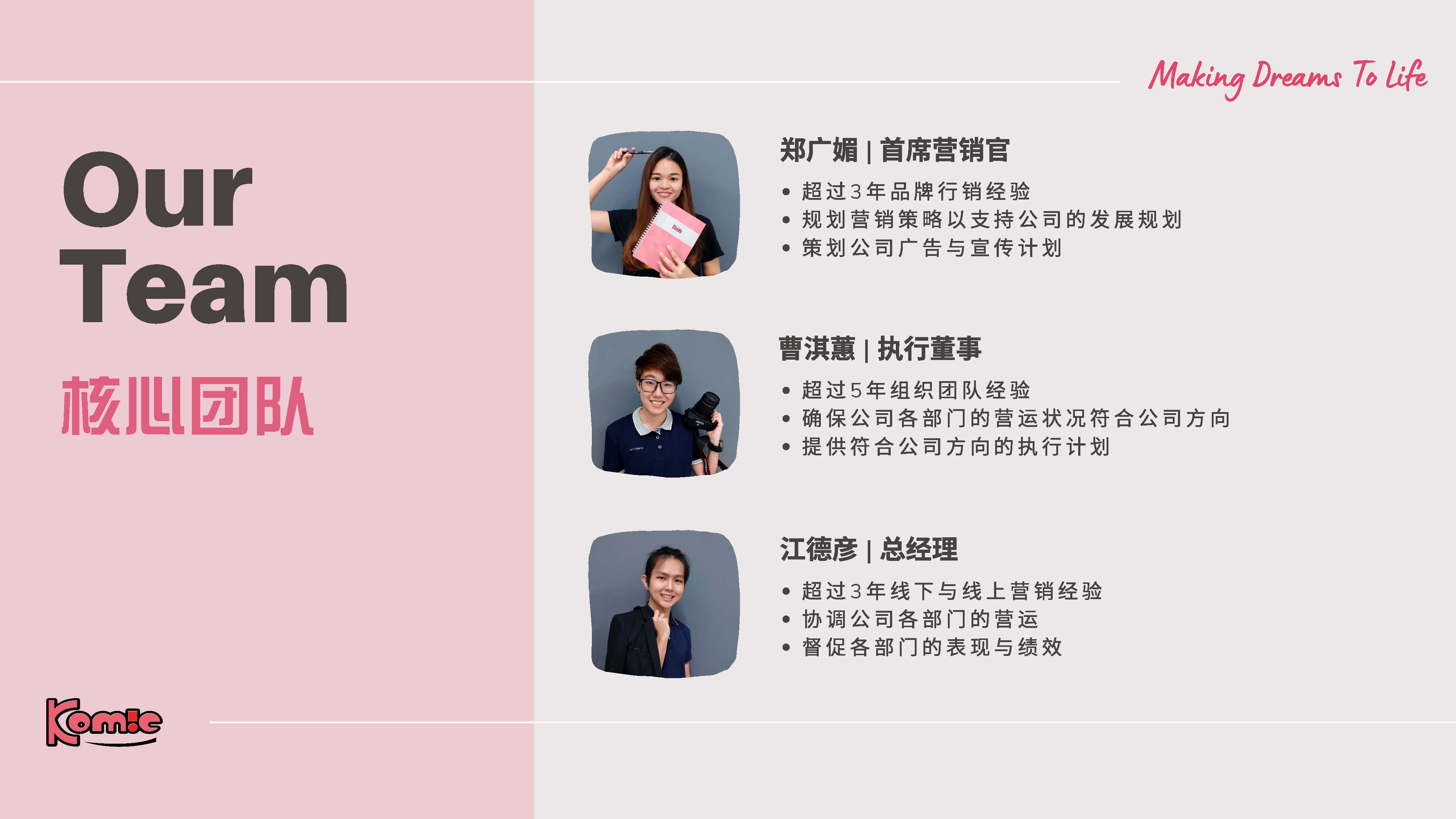 ---
欲知更多详情, 请联系我们
---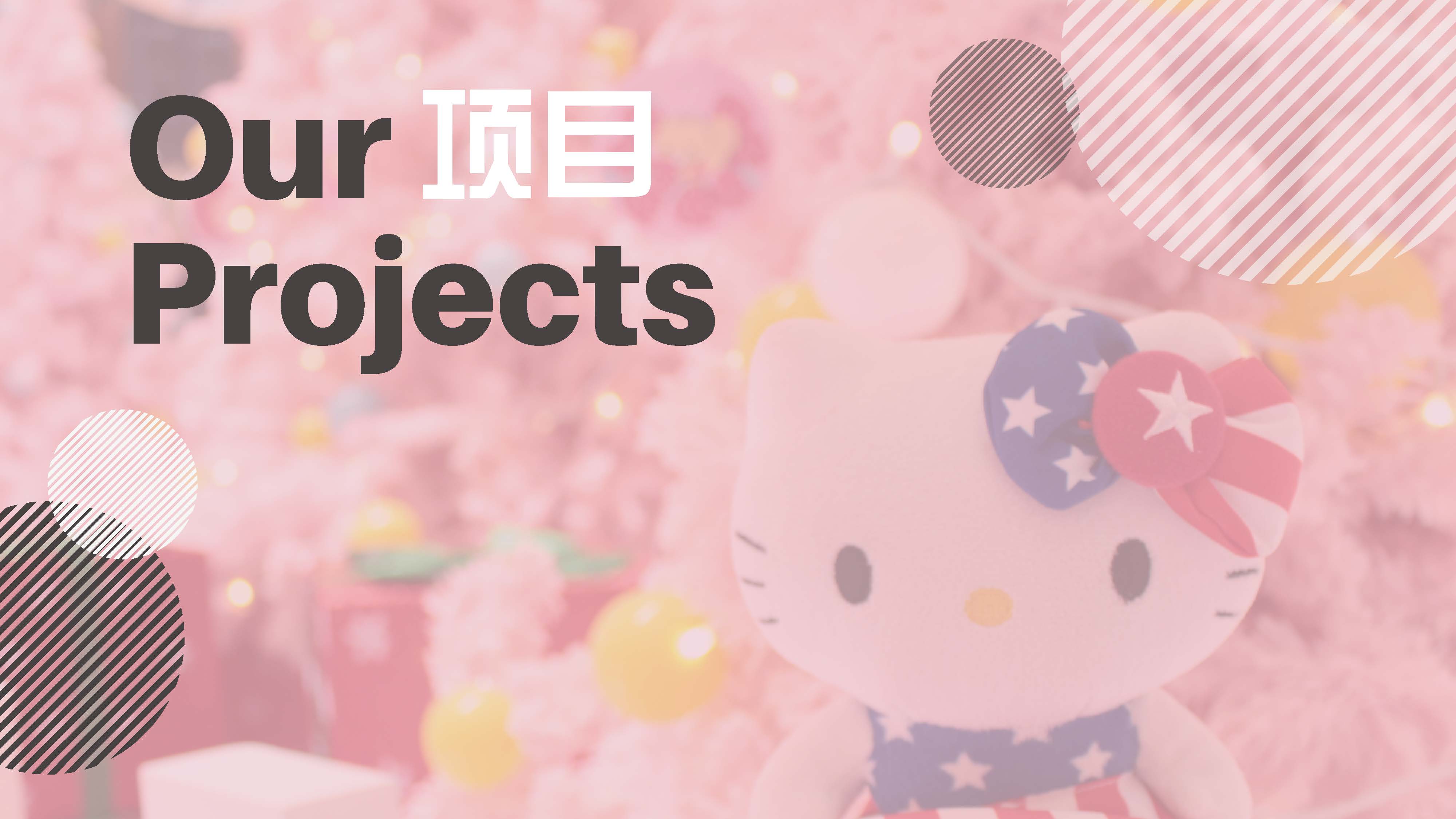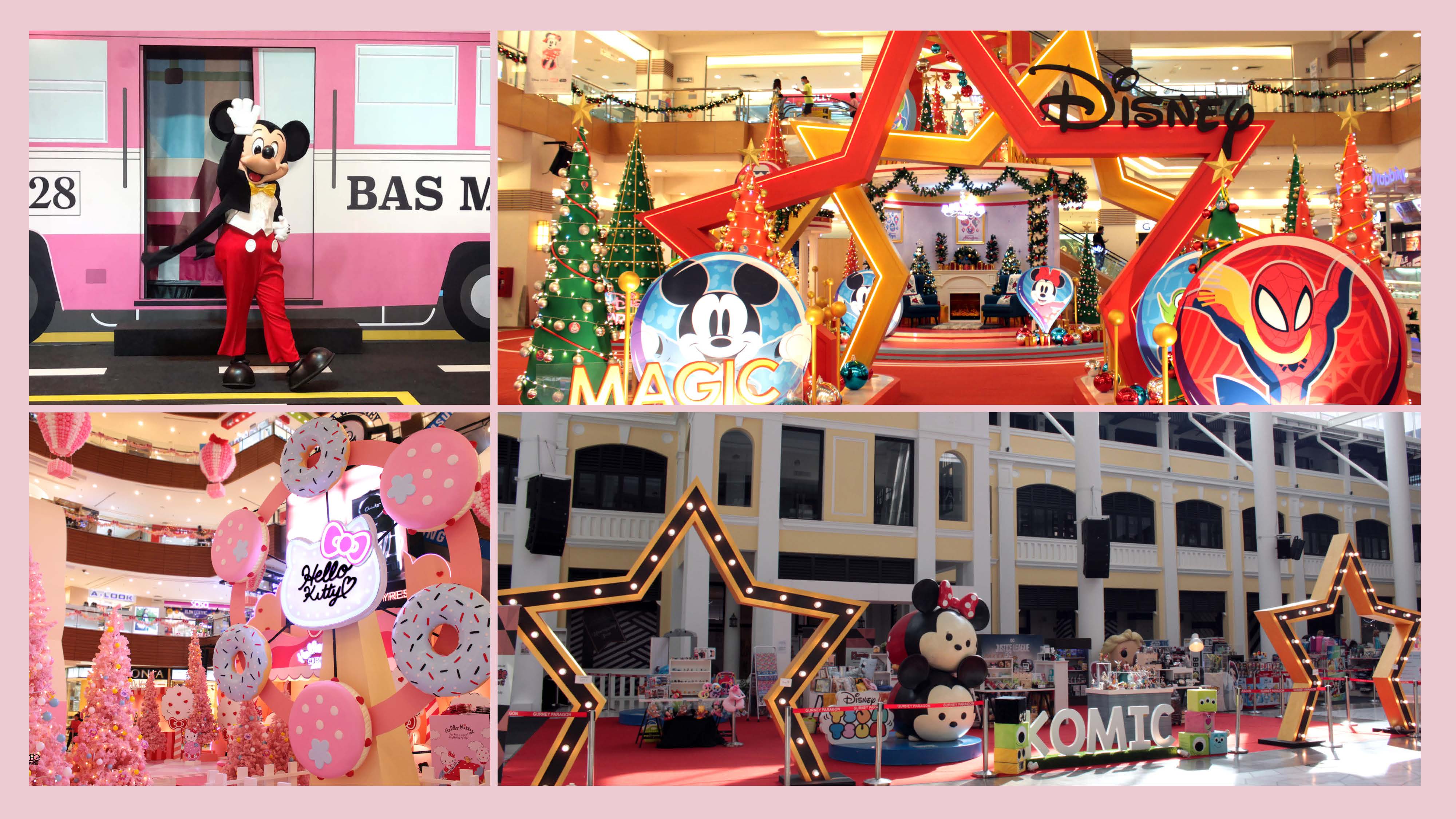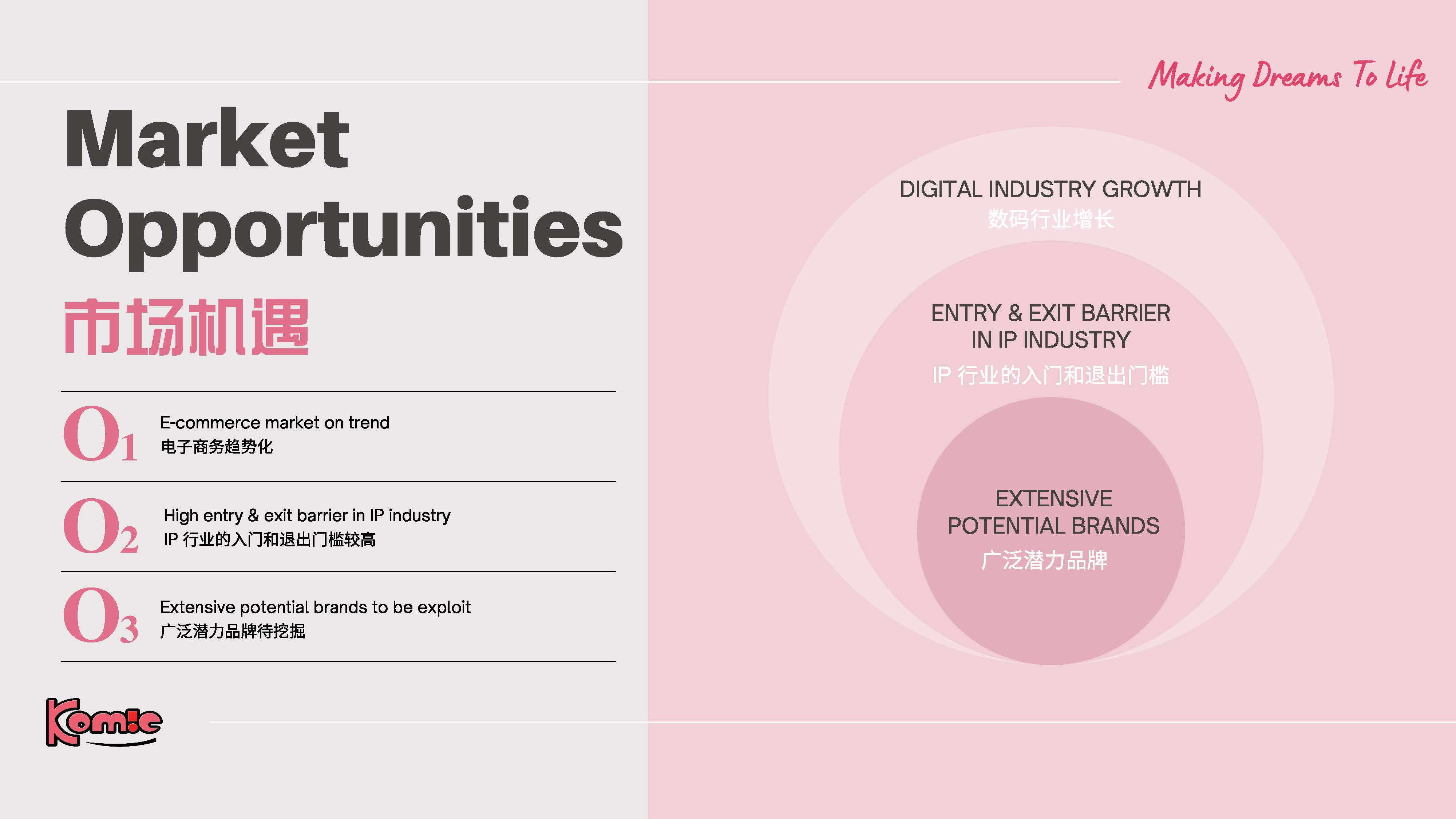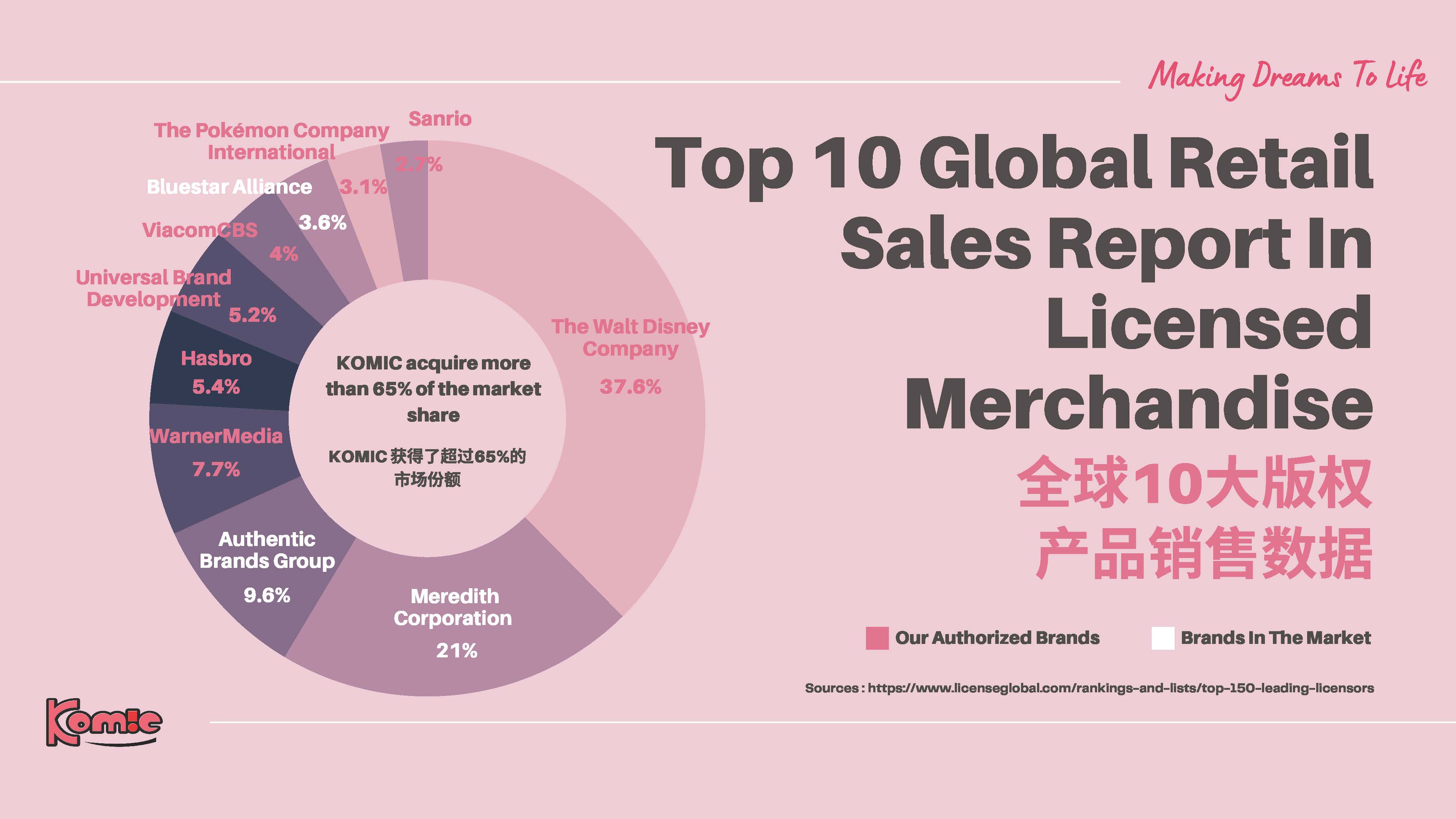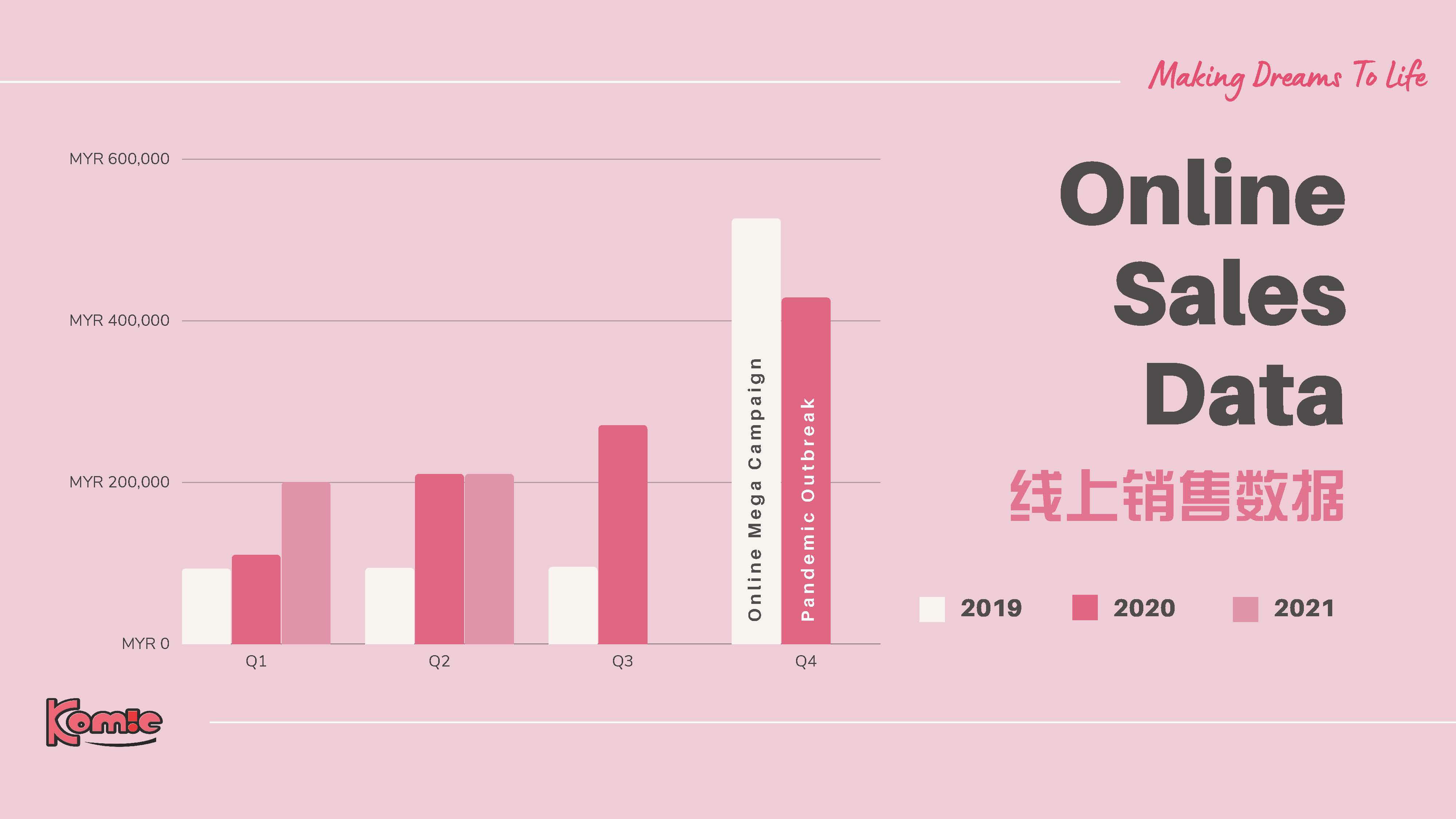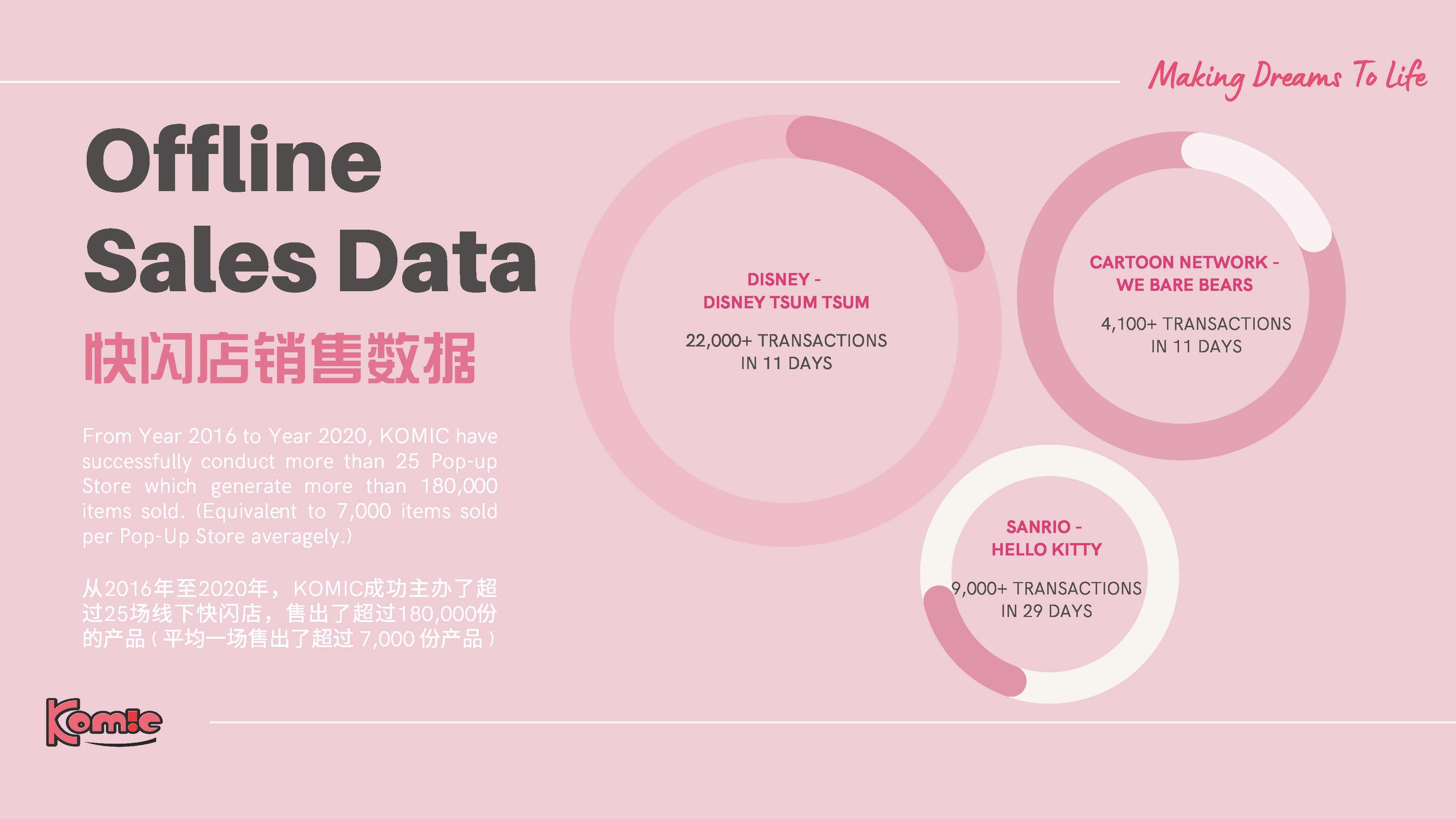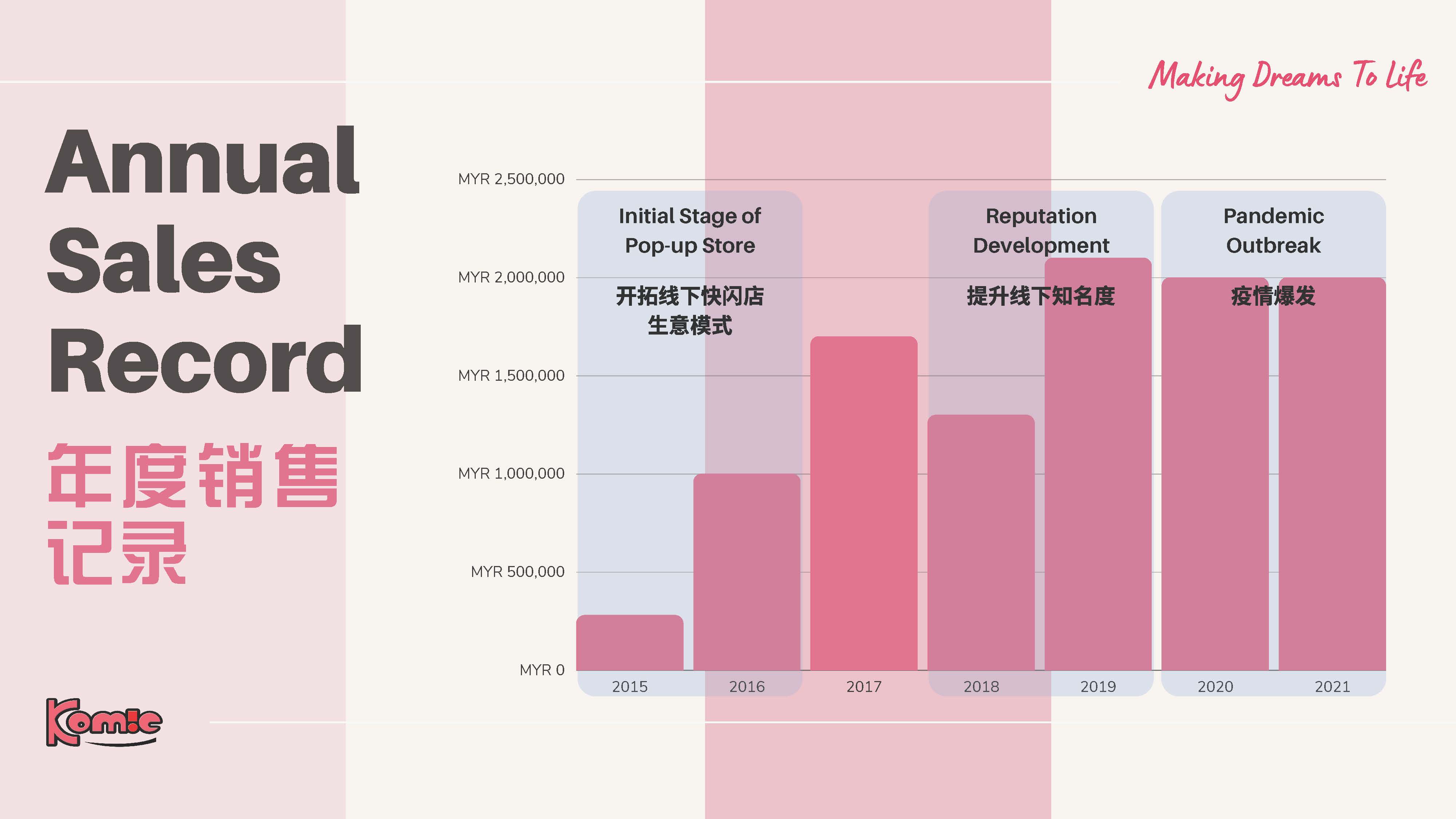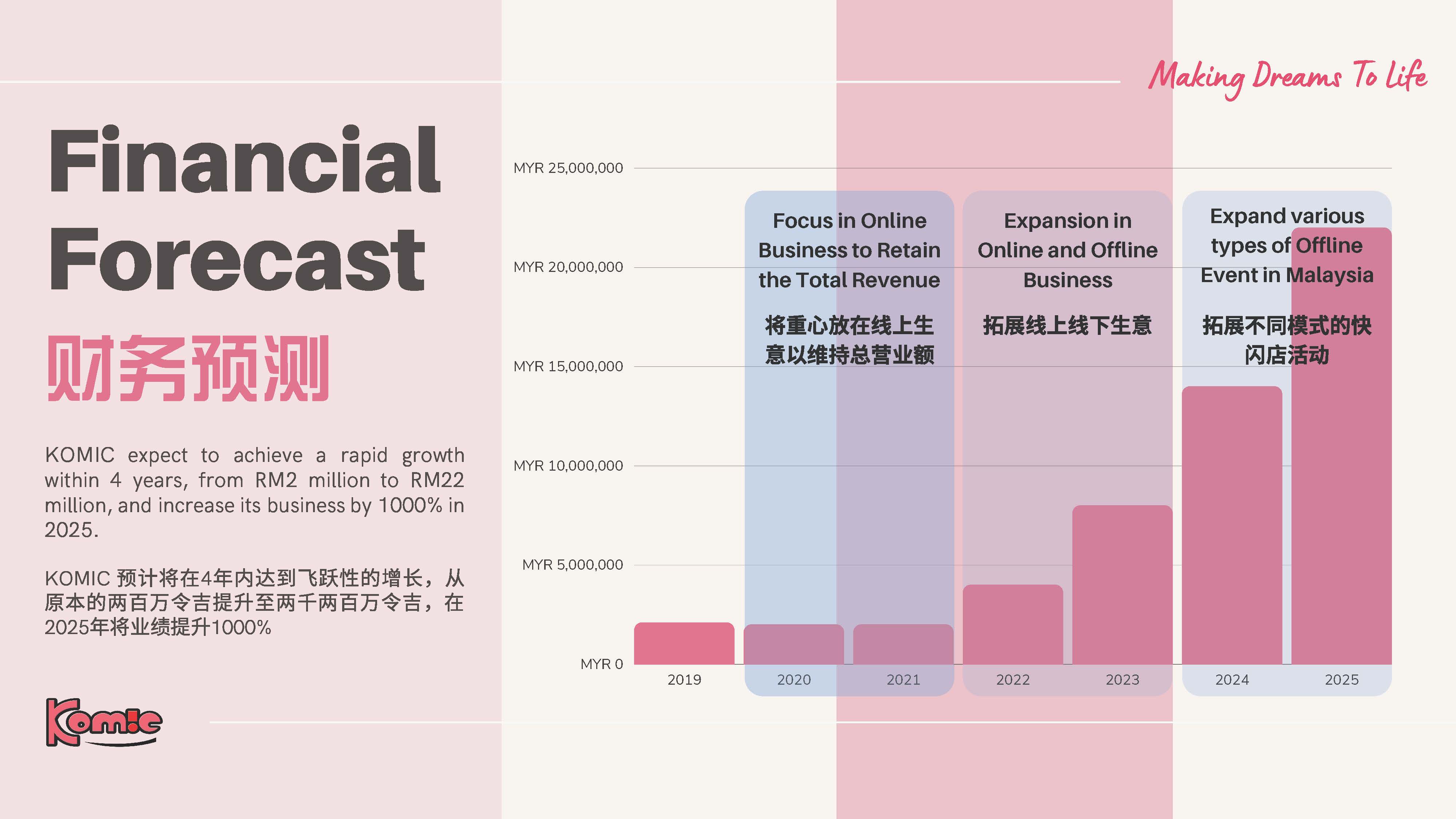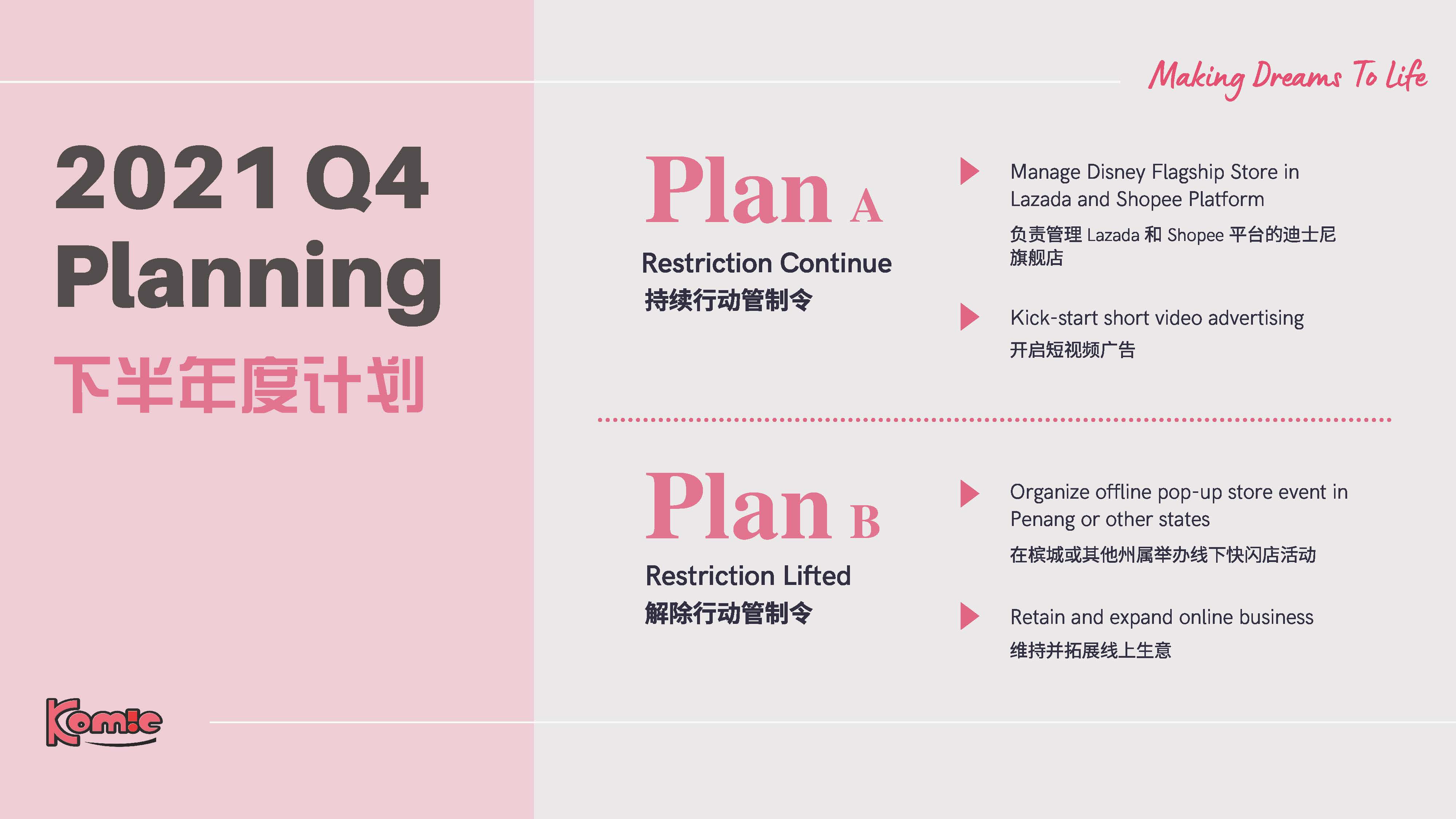 ---
欲知更多详情, 请联系我们
---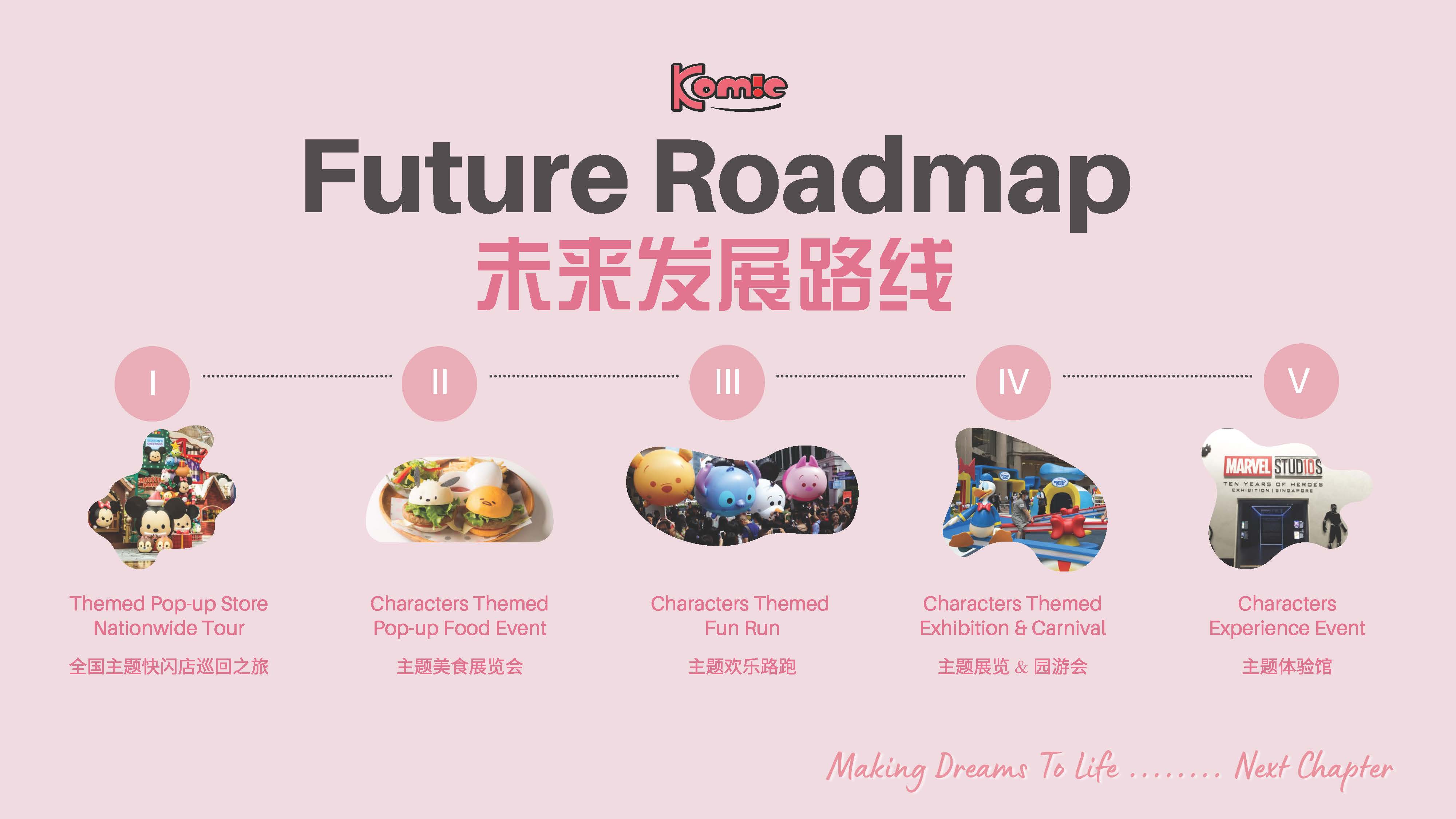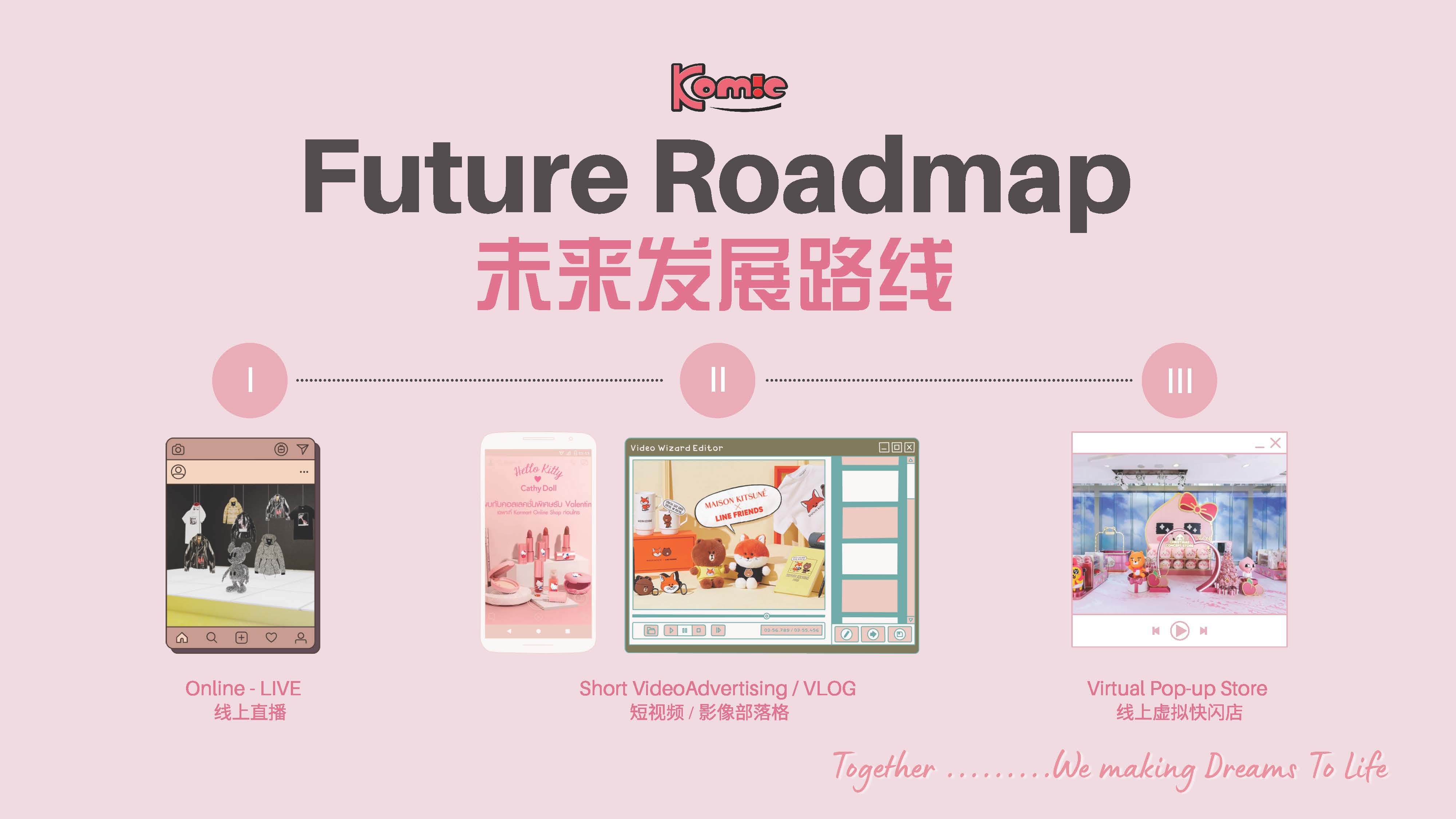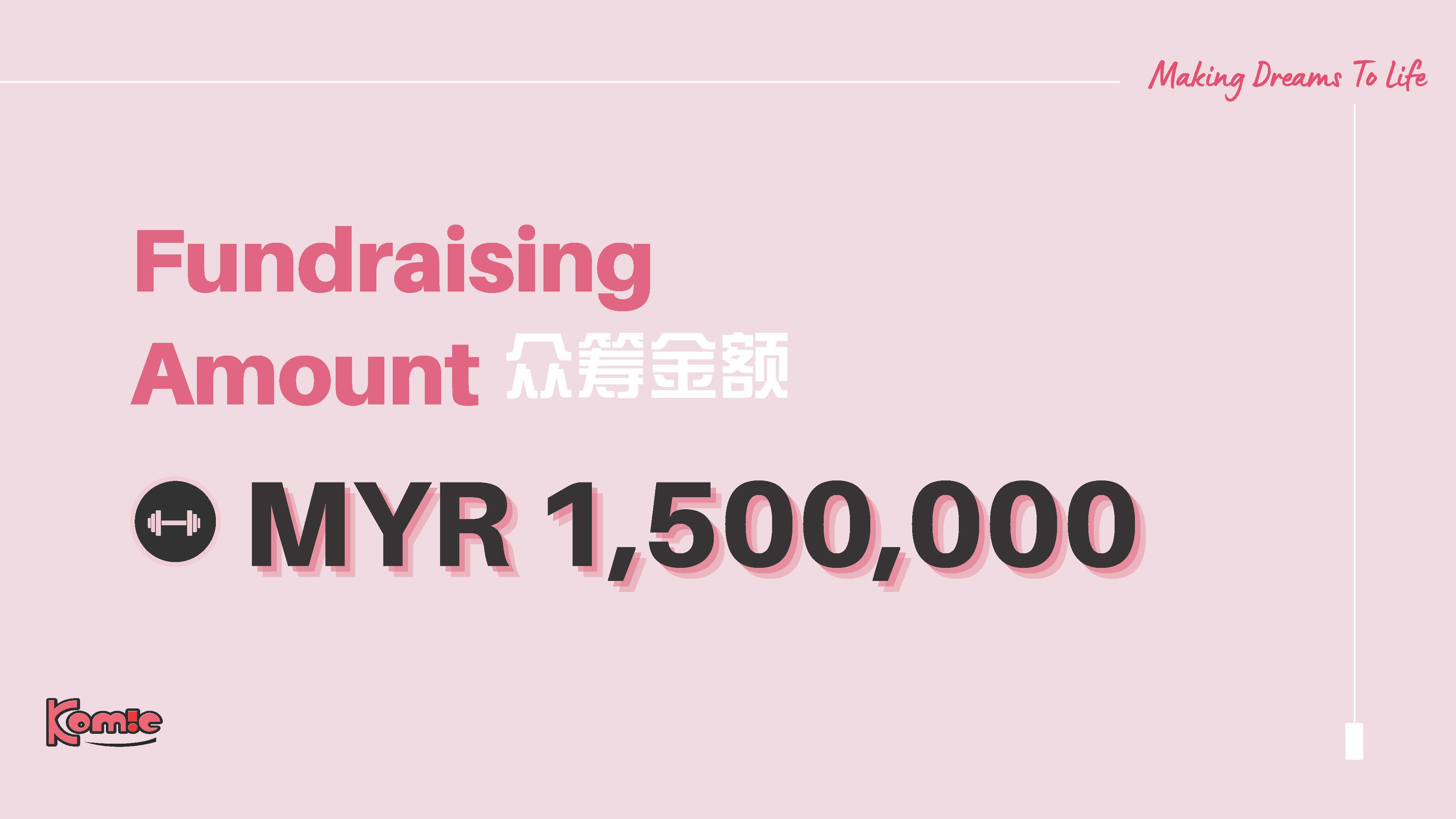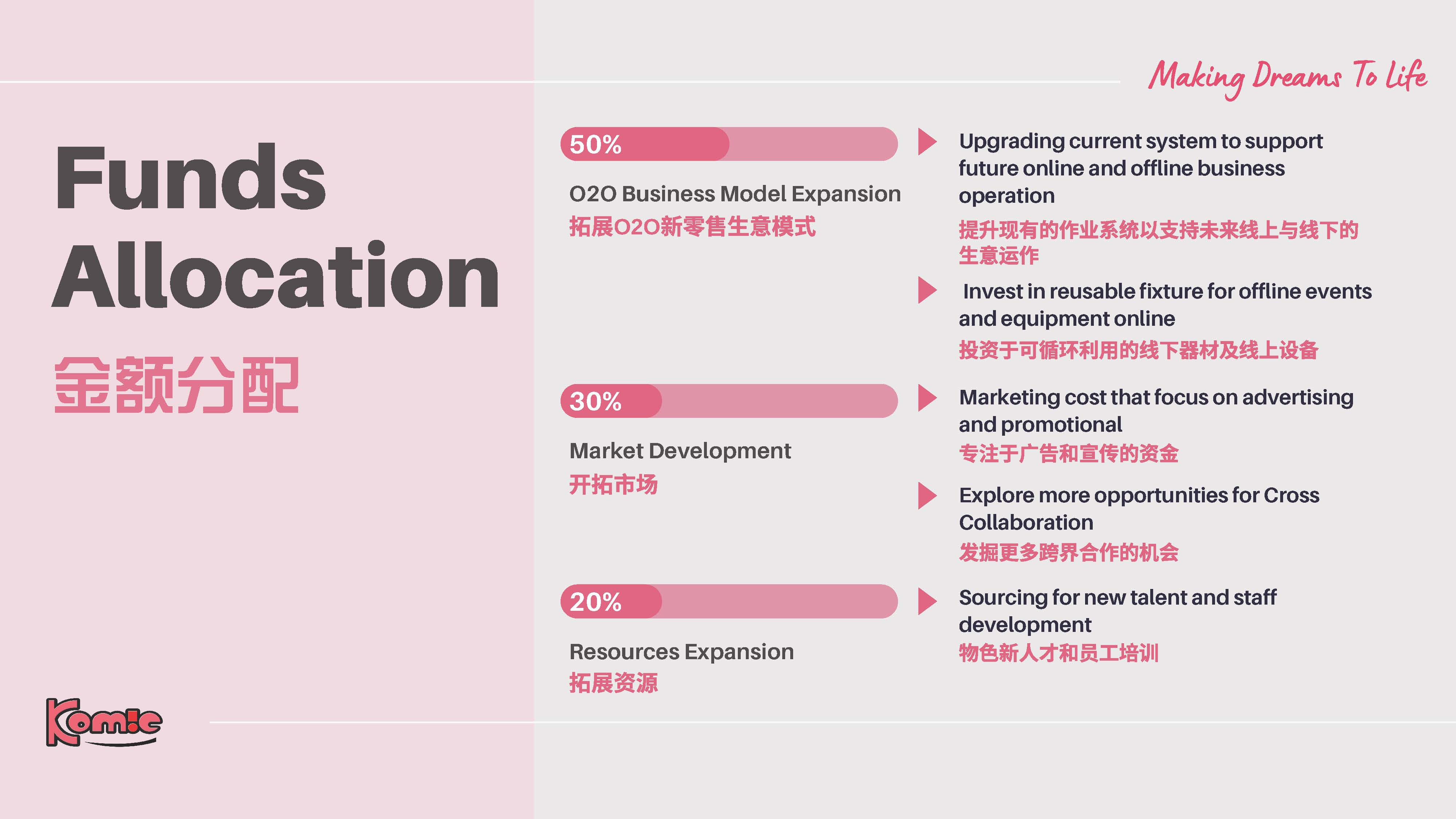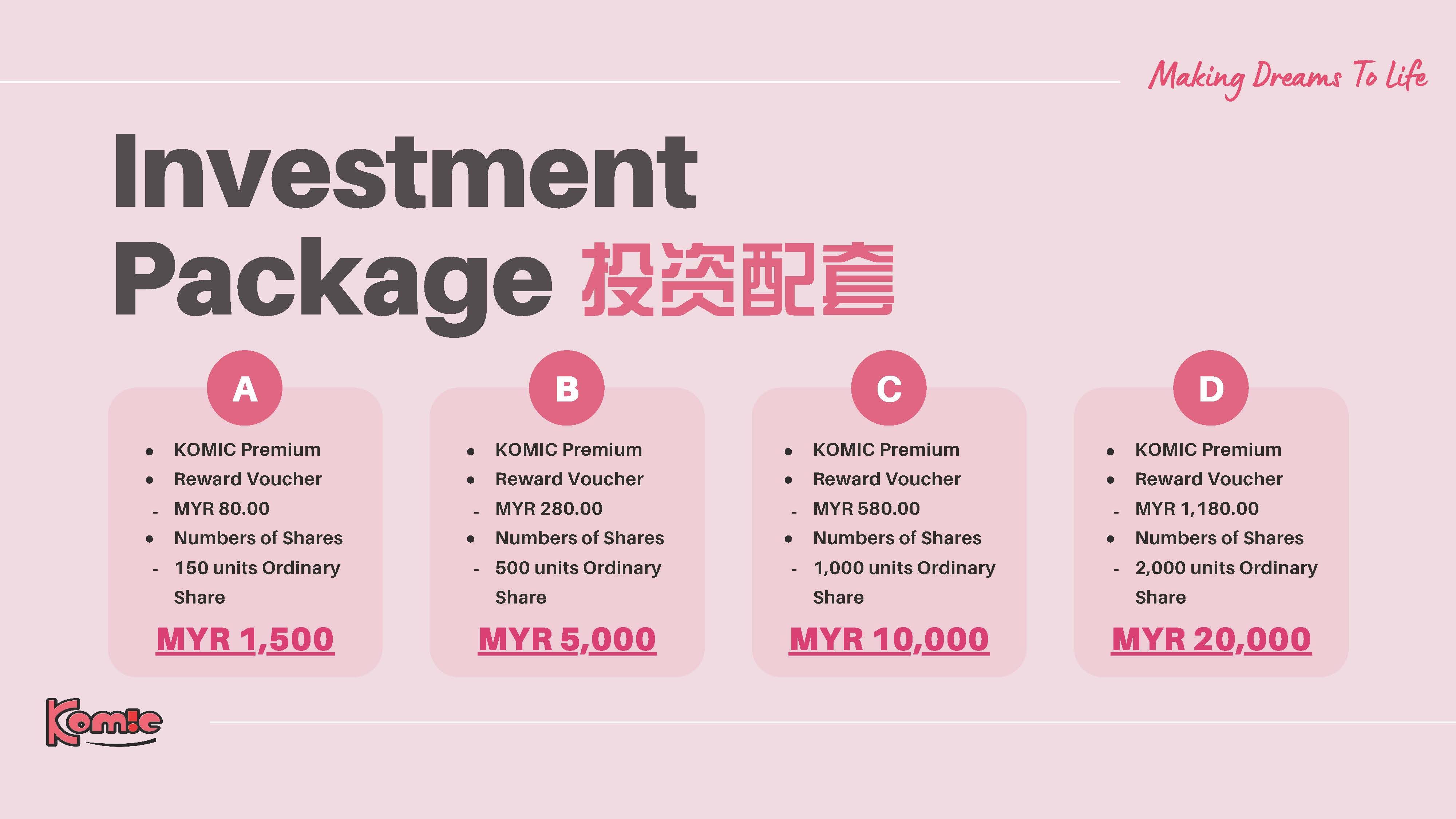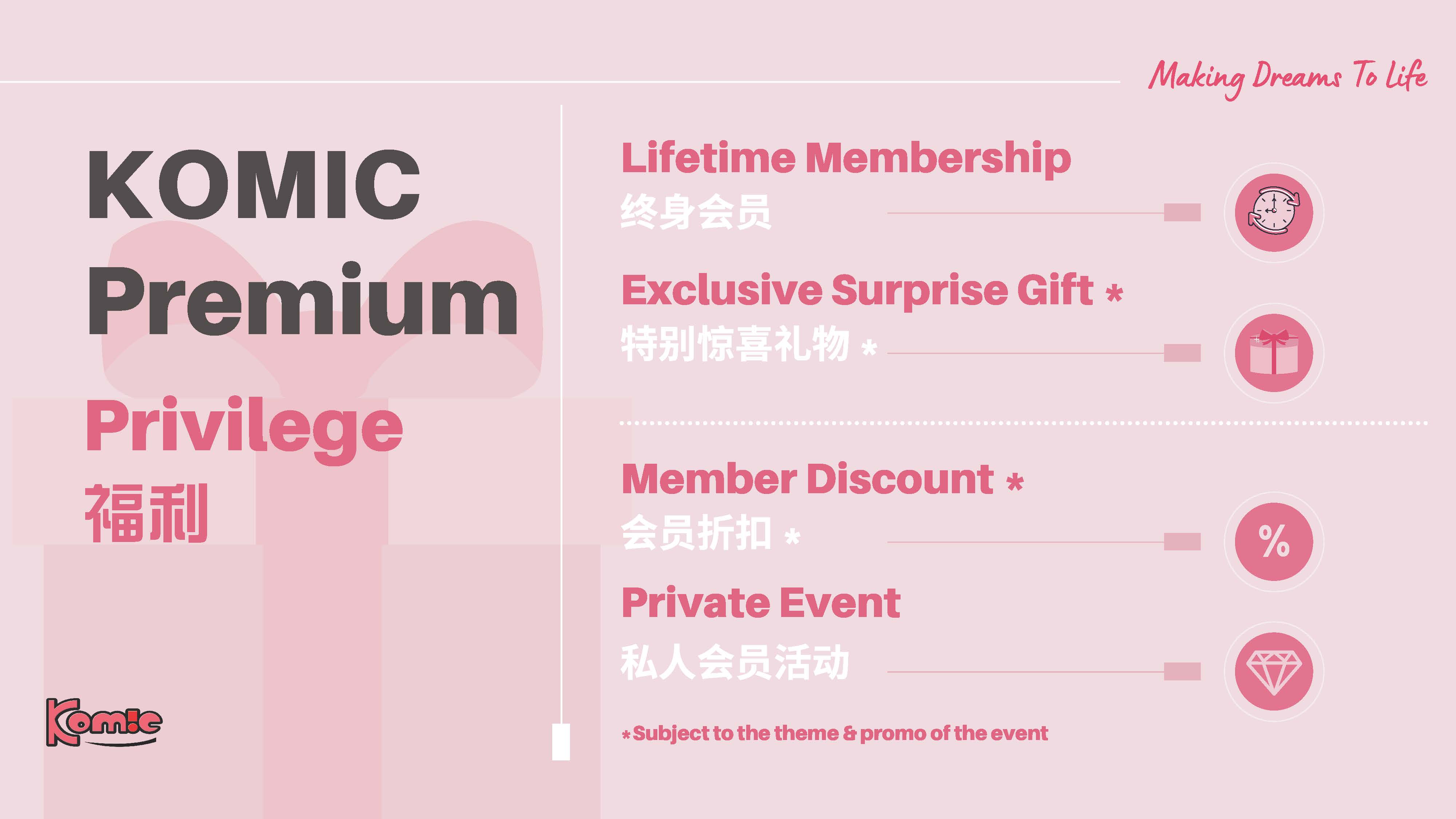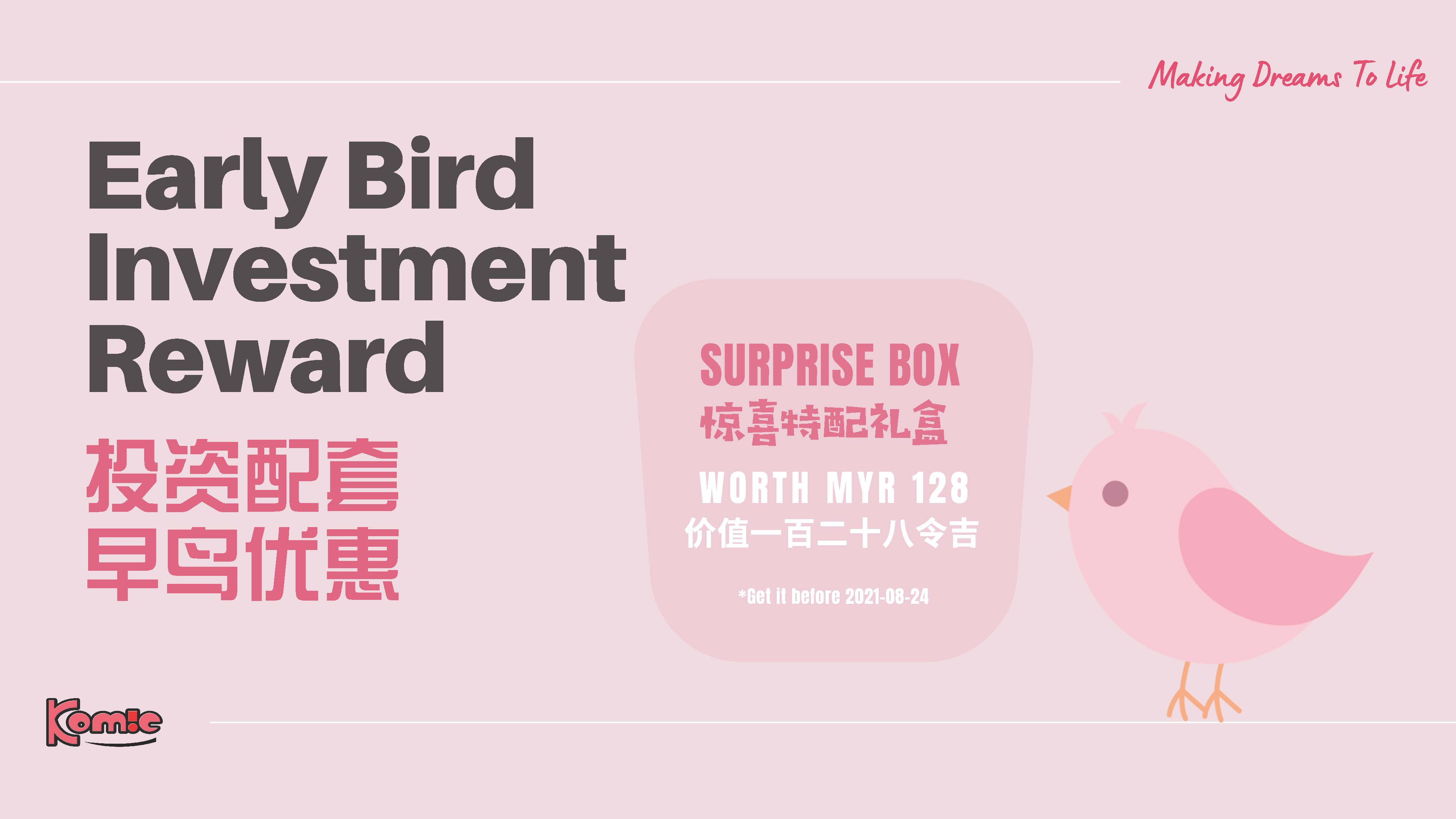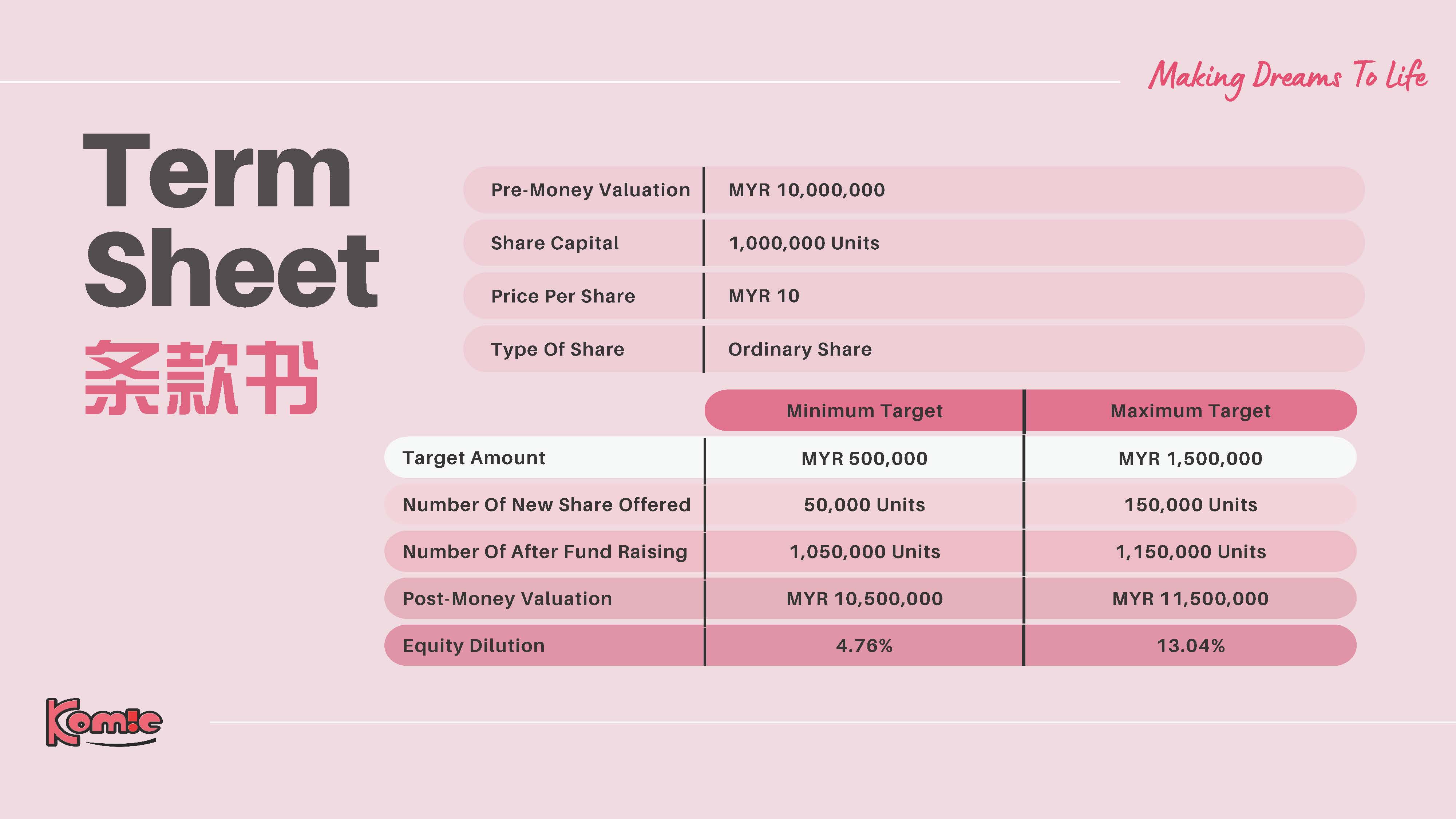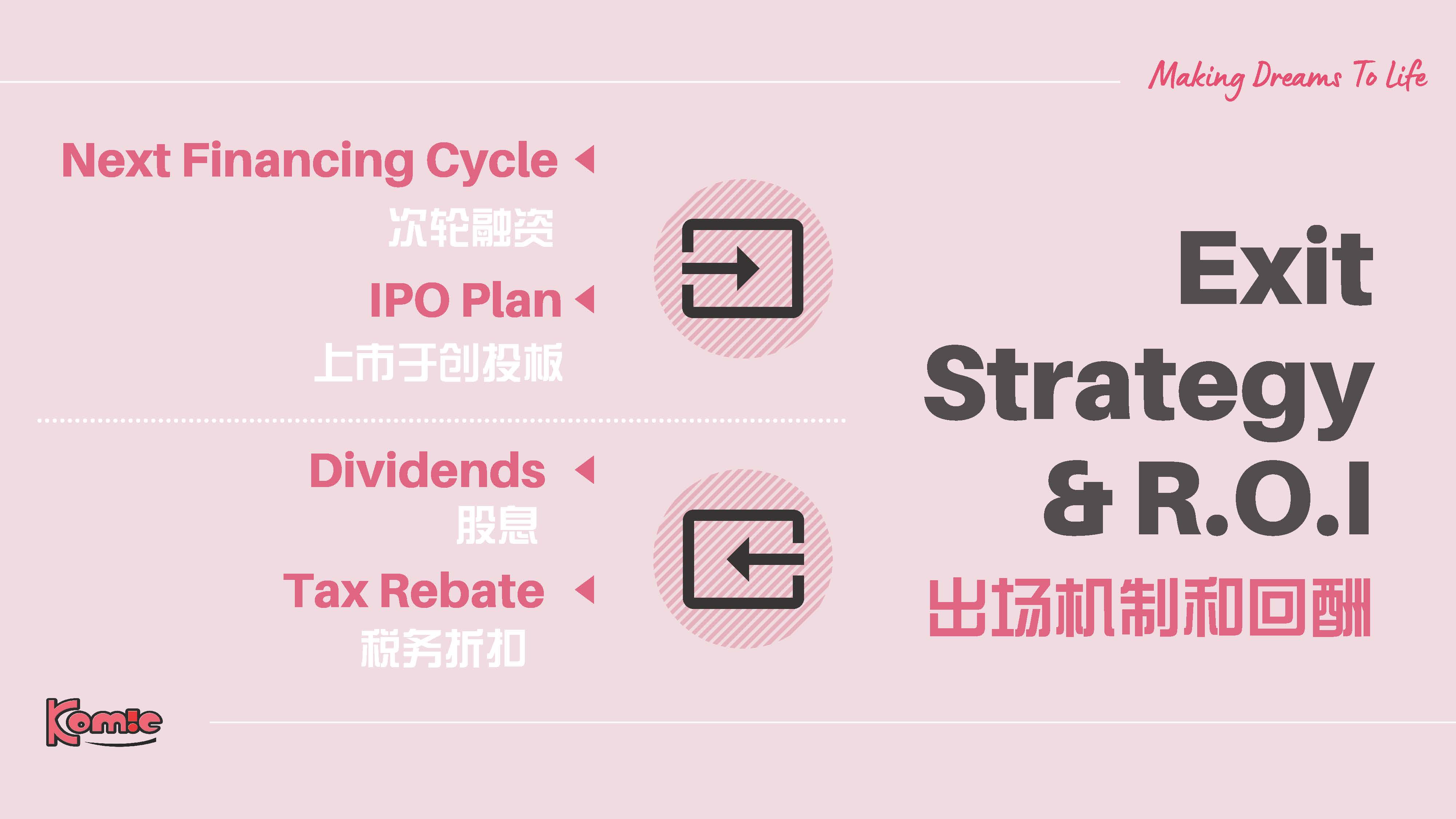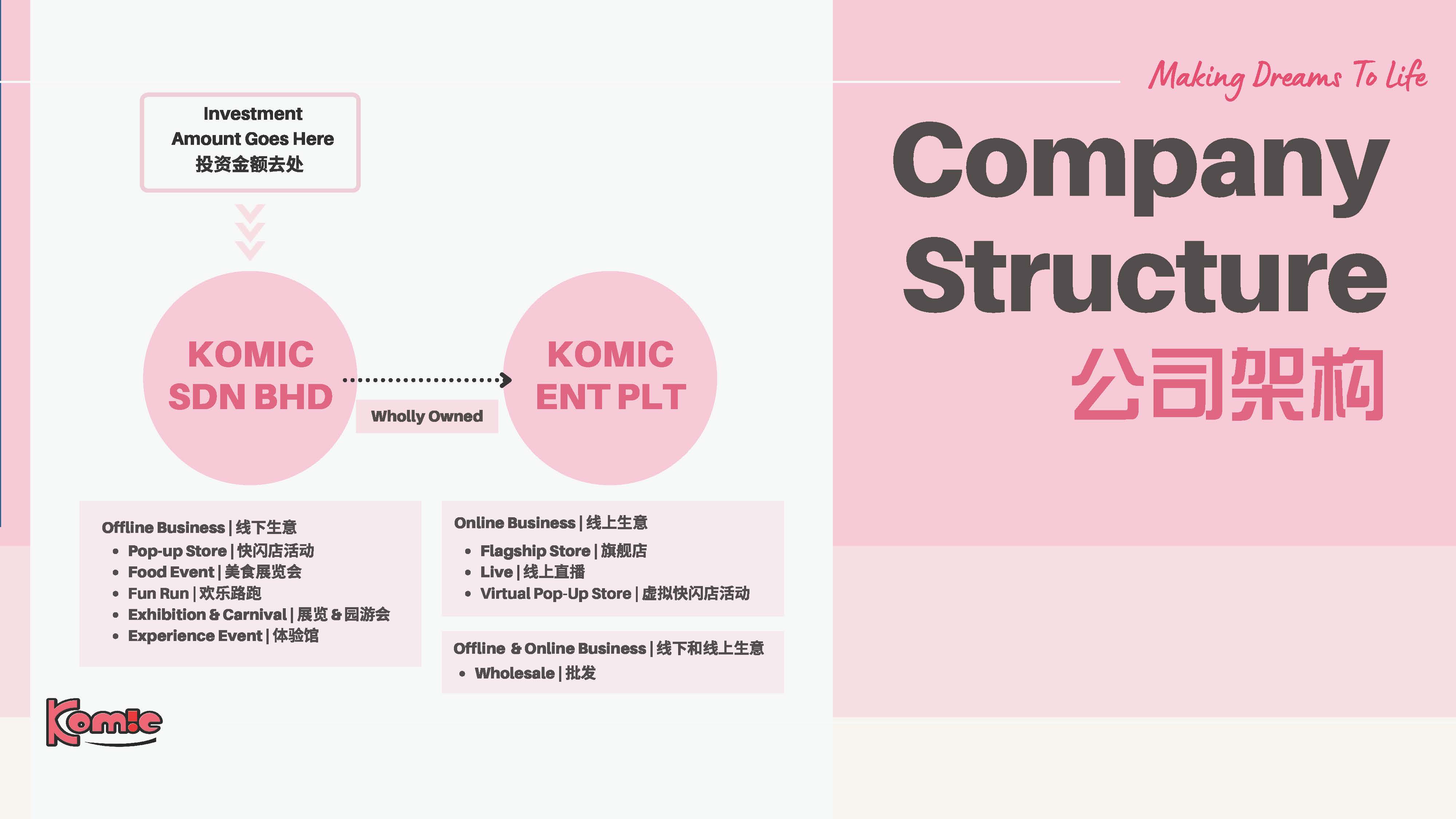 ---
欲知更多详情, 请联系我们
---