BACKGROUND
I remember scrolling through Youtube when i found this video of a turtle with a straw embedded in its nose. A group of environmentalists were doing their best in saving the turtle by pulling the straw out, only to be shocked at the length of it. The poor turtle was bleeding, struggling and writhing in pain, which changed me forever.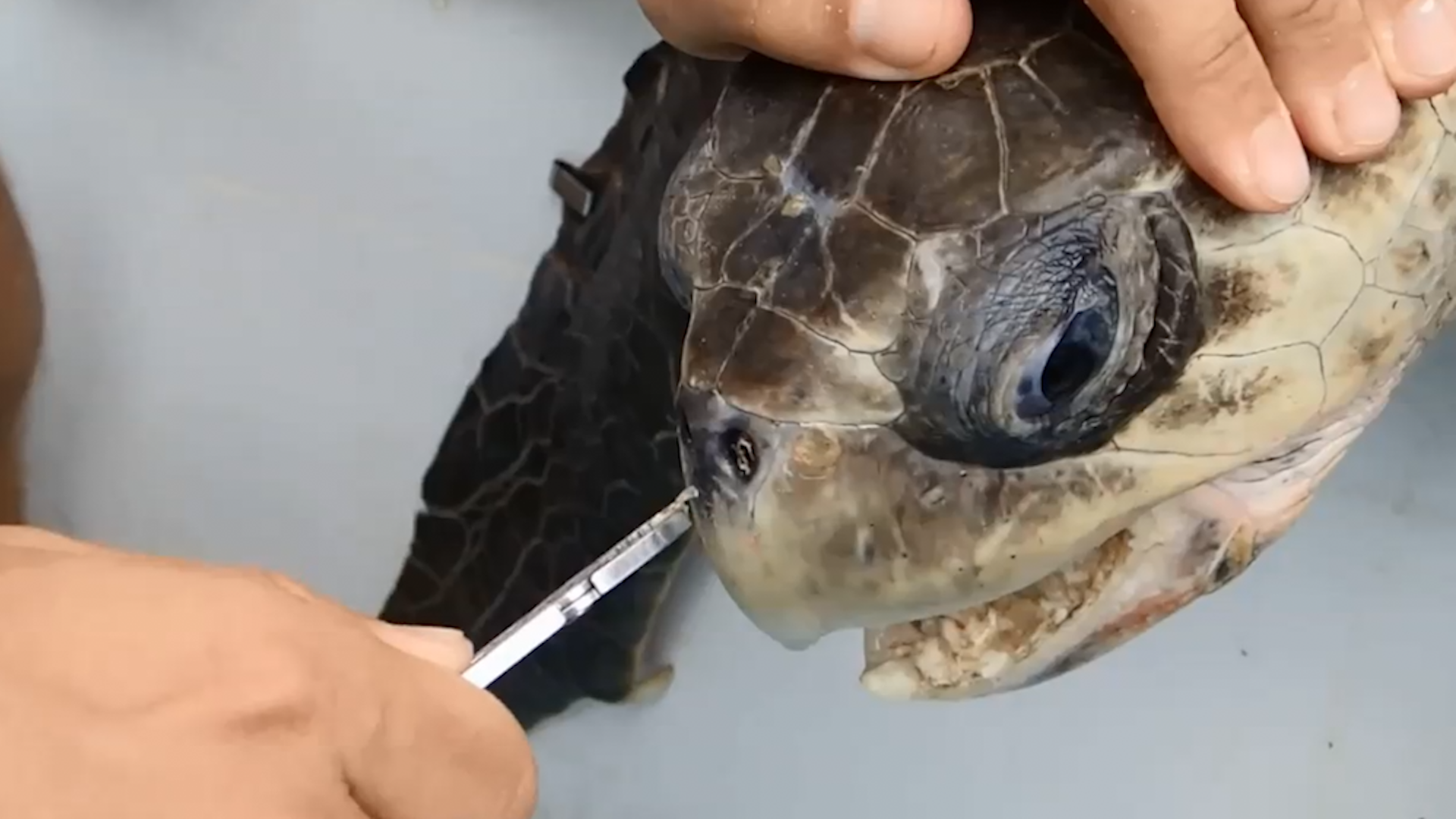 The turtle was just one in many, many millions of other creatures suffering from plastic pollution. Birds ingesting plastic and beached whales are among others.
I decided it was time for change, and we should at least create a movement for us to start. Pitching my idea to several friends, we, a group of students from Universiti Tenaga Nasional, Malaysia, started this project. Project Newsper aims to fight plastic pollution by making paper bags from used newspaper as an alternative for single use plastic bags. Less than 20% of used newspapers are recycled in Malaysia, and the remaining could significantly be put to good use.
---
OUR PLAN
Within a month from today, we are planning to have a mega event where we lead a group of 100 volunteers to make these newspaper paper bags in a one day event. This event will be carried out in a mall here, while we attempt the Malaysia Book of Records for "Most Paper Bags made from Newspapers in a day".
The objective is to make 10,000 paper bags, which will be distributed to the public via local businesses who want to be part of this movement. We are planning for this event to be carried out in late December 2018.
To make this a reality, we require funding for venue and transport among others. All remaining contributions will proceed towards more efforts in fighting plastic pollution, by bringing Project Newsper to many more cities around the world, perhaps looking forward and attempting the Guinness World Records.
---
OUR TEAM
This idea would never have left the drawing board had it not have been for the amazing team we have. Allow me to introduce the team with some background info.
I, Bhoshaga Mitrran, am the Project Director. I have worked in many events before, notably leading Campus Survival Camp and the Say Yes to Palm Oil Campaign here in UNITEN. Being a Malaysia delegate for the ASEAN-China conference in China, I understand the pressing issues in our region. My leadership skills extend from being a head prefect during my schooling days up till being part of the Students Representatives' Council too. I have also been part of the volunteering team of rural villages development program among many others.
Our honourable secretary is Kaarthigeswaran, who has led events himself that dealt with thousands in ringgits to help develop rural villages (cleaning and enhancing schools). The head of bureaus, Azrul Azim, Nur Izzah Arrina and Arrunaan Asokan have lots of experience, including organising Future Leaders' Conference in July 2018 here in UNITEN. Certainly there are others who do play a key point as well, Nur Sabrina, Rayvathi, Shalini. Nurul Amirah, Moothagasamiy, Jashwinth, Haziq, Afif, Gu'ryal Singh, Lok Xue Lin, Rayden Sia, Kabir Singh, Vignesh Naidu and Leslie!
---
BUDGET PLAN
To highlight how exactly we are going to use the budget, here are our detailed breakdowns:
Details

Price

Booking of Venue (3000 sqft for adequate space)

Our target is Sunway Velocity / The Mines / One Utama

RM 2000

Food for 120 Volunteers

Lunch + Dinnner = RM 10 x 120 pax

RM 1200

Buses for transportation

3 Buses. 1 Bus = RM 700 x 3

RM 2100
Total
RM 5300
Other expenditure such as glue, materials, survey, printing etc have already been covered by our college and/ or donated by our team. However, we require funding to help us on the more expensive bits, which are venue, food and transport.
---
TIMELINE
The Timeline associated with this event is as follows:
| | | |
| --- | --- | --- |
| Date | Details | Remarks |
| 1 Nov | Program officially launched | Approved by university |
| 2-4 Nov | Discussion of job roles | - |
| 5-10 Nov | Contact and secure Malaysia Book of Records, Venue | - |
| 11-18 Nov | Work on sponsorships for food if possible | Simultaneos Process |
| 19-10 Dec | Collection of newspaper by driving around to anyone who is willing to donate, opening booths in UNITEN to collect, gather volunteers | Simultaneous Process |
| 19-25 Nov | Marketing on event via universities, social media, and word of mouth, secure food | Simultaneos Process |
| 25 Nov | Last day for final preparations | - |
| 15 Dec | Event Day | - |
---
We believe that we humans don't eat plastic, so why should marine life?
We. Need. Change.
Save the world. One bag at a time.
Your support is highly appreciated, we would be utmost grateful to make this happen. Without funding, unfortunately, we cannot proceed with this idea.
Should you need any further clarification, do not hesitate to reach out to me!
To keep up with our work, follow us on our social pages!