Every decision made results in the diminishment of the option not choosen. Kitwana must face this dilemma of having to choose either his mother (his homeland) or his fiancée (his future).
Choices are never easy to make as there's always a cost to it and a road untraveled.
We believe this story should be told because we have all made and will make life changing decisions.
---
"Choice is like death, that's what we intend to explore in the story. I found this specific term in my life and throughout every choice I have ever made. Every decision has a cost, and personally for me, I chose to forgo the cost. It's for that reason I find choices extremely difficult, especially the life changing ones.
In the poem The Road Not Taken, Robert Frost writes about a traveler that is at the feet of two diverging roads. He resents not being able to travel both. He can only pick one and when he picks, he must commit to it because there is no turning back. As a result, the road he did not choose undergoes 'death', and is no longer available to him.
I am a foreigner in Malaysia and my choice to study Filmmaking abroad was life changing, yet it has cost me the comfort of my parents' home, along with my friends and relationships I left behind. A lot of them are now lost to me, all because of a choice I made.
I believe others have felt a similar loss before. In their own ways, they have mourned and regretted over the choices they made, or perhaps imagined, even fantasized about how things could have been if the other road was taken. In line with the film's title "Kitwana", a Swahili name which means "pledge to live", we promise ourselves no matter which path we pick, life has to go on."
- Daniel Sampa, Director
---
Why should we pay you? Just go ahead and make the film!
As much as we'd love to get right down to it, and just start filming without money on our minds, it costs money to make a film. Kitwana needs a total of RM 20000 to be made. We absolutely try to cut down on stuff we can manage without, but we still believe in spending money on things we shouldn't cheap out on - be it health and safety, or tools that can contribute to the final result of our film - ultimately we want to make a well-done, finessed product for you.
To give you a better idea of where we'll be spending that RM 20000, here's a generalized breakdown of our costs: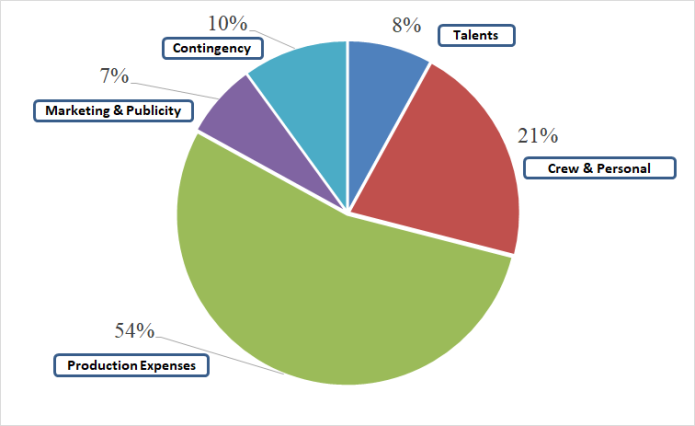 We would be infinitely thankful for whatever amount you contribute, as we literally cannot pull this off without your help. We've put together some perks as a way of saying thank you for bringing us a step closer to our vision. It's not much, but we hope it would be enough to express how deeply gratified we are to be on the receiving end of your support.
If we have earned it, we'd also like to ask if you can share our social media pages around (including this MyStartr campaign!) so we can reach more people who are so supportive towards the art of filmmaking, just like yourself.
Our Facebook Page: https://www.facebook.com/KitwanaShortFilm
Our Instagram: @kitwanashortfilm
---
Production Timeline
---
The Filmmakers
We're a group of Filmmakers who have experienced life changing choices that made us who we are today. The idea genesis came about when we stumbled upon the philosophy of 'Choice is Death'. Ideas and feedback are constantly shared as we're always on the line of improving our work as well as ourselves. There can't be anymore words enough to express the excitement of working with such a diverse team.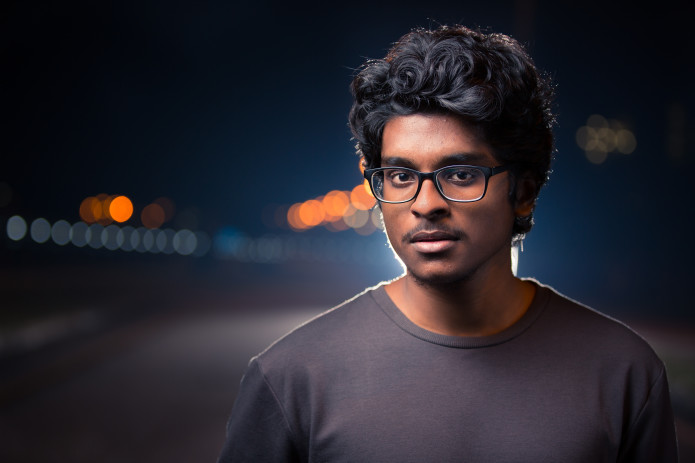 Navinn Uma Suthen (Producer):
A diligent workman who puts work ethics first. A filmmaker willing to keep learning as life goes on.
Filmography:
A Journal Through Fantasia (Short Film), 2018 - Sound Designer, Assistant Producer
Reef (Short Film), 2017 - Sound Designer
Batu Layar The Documentary, 2017 - Sound Recordist
Jasper (Short Film), 2017 - Sound Recordist & Sound Designer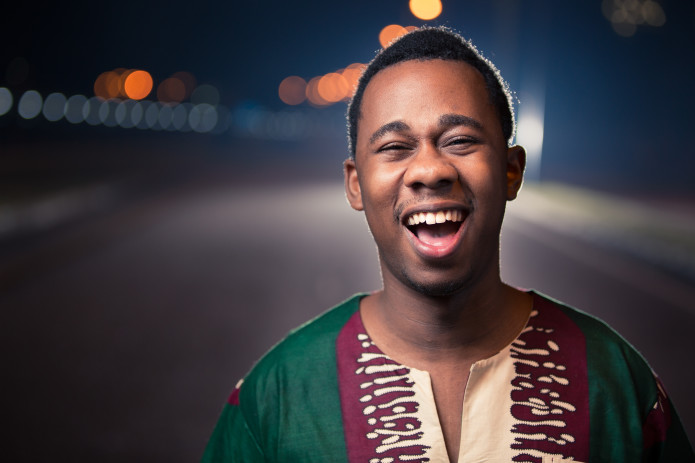 Daniel Sampa (Director):
A hardworking young man who loves films. He is always hungry to do the best.
Filmography:
Beban (Burden) (Documentary), 2017 - Cinematographer
Wild and Free (Music Video), 2016 - Cinematographer
Rid (Short Film), 2016 - Director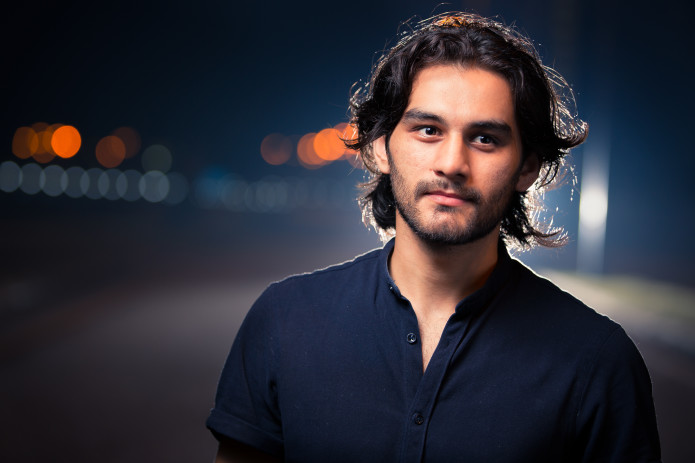 Rustam Abbasov (Writer):
Passionate and ambitious scriptwriter that believes the root of every successful film is a good story and behind a good story is a great writer.
Filmography:
Beban (Burden) (Documentary), 2017 - Director
Limbo (Short Film), 2016 - Writer & Gaffer
Lightbearer - Skies are Red (Music Video), 2016 - Director & Actor
Coins Sir? (Short Film), 2016 - Sound Designer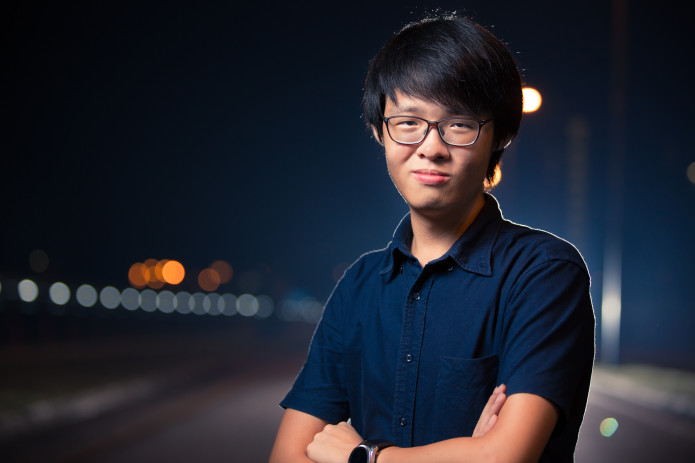 Cheng Zhang Yi, 'Zy' (Cinematographer):
An ambitious young man who believes in the power of visuals. Fascinated by cameras and imaging technology, Zy leverages the influence of digital media to share his learning process with the world.
Filmography:
Lightbearer (Music Video), 2016 - Cinematographer & Colorist
Limbo (Short Film), 2016 - Cinematographer & Colorist
+30s (Short Film), 2017 - Writer, Director, Cinematographer & Colorist (My Rode Reel 2016 Finalist)
GG: Gamer Girl (Documentary), 2017 - Director, Cinematographer & Colorist
Strike Back Season 7 (TV Series), 2019 - Camera Trainee & 3rd Assistant Camera
HBO interview with Strike Back Cast (BTS), 2018 - Camera Assistant
Career highlights:
Camera Trainee for Strike Back Season 7. Hired as Main Unit 3rd Assistant Camera for a day.
Content Creator and Founder of ZY Productions YouTube channel. As of 2018, he has a following of over 90,000 subscribers, with more than 44.2 Million minutes of his content having been watched all around the world.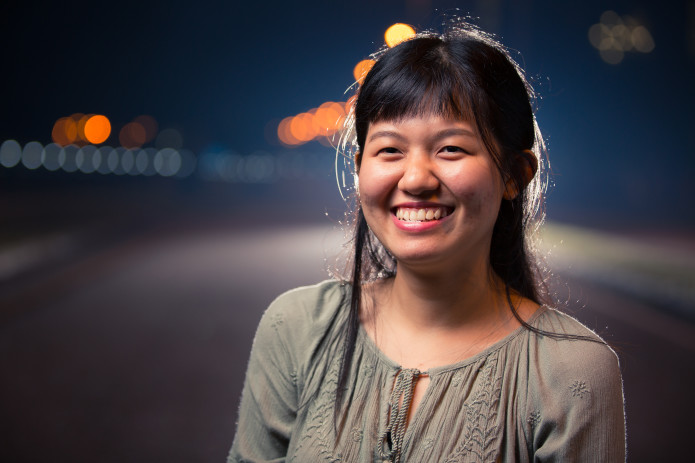 Yeo Qi Yuan (Production Designer):
Passionate in art and exploring editing styles. Qualified skills in fine arts and storyboard.
Filmography:
Bharata (Short Film), 2018 - Production Designer & Storyboard Artist
Impian (Dream) (Short Film), 2018 - Production Designer
Not Your Kind of Story (Short Film), 2017 - Art Director
Polaroid (Short Film), 2016 - Art Director
---
We believe everyone will be able to relate to Kitwana.
The theme of being haunted with impossible decisions, leaving home, or finding love in a new place are things that can happen to any of us.
Our film serves to
express the foreign feelings of being away from home.
bring out what it means to lose your loved ones.
display the difficulty of making a critical decision.
teach that second chances are not always available.
Please help us and be part of the film, to breathe life into Kitwana.
You may also help us spread the word about our fundraising campaign out there, be it through verbally or any means of communication. Do share our MyStartr page link to your fellow friends, family members and colleagues.
Your contribution and sharing will help us tremendously.
Thank you for your time and attention.